---
A new development proposal went to the City of Toronto earlier this month seeking to construct a two-toned, 10-storey mid-rise at 1099 Broadview Avenue. The almost-5,800-sq.-m lot is currently occupied by discount retailer Dollarama.
The proposal -- prepared by Bousfields Inc. in support of an application by Crombie Limited Partnership -- specifies a building height of 37 m (inclusive of the mechanical penthouse) and a gross floor area of 21,370 sq. m to be broken down into 395-sq.-m retail and 20,975-sq.-m residential components.
A total of 282 dwelling units are planned, including 137 one-bedrooms, 117 two-bedrooms, and 28 three-bedrooms.
Also covered in the proposal is a 388-sq.-m public park, 589 sq. m of indoor amenity space, 718 sq. m of outdoor amenity space, 186 vehicle parking spaces, and 312 bicycling parking spaces.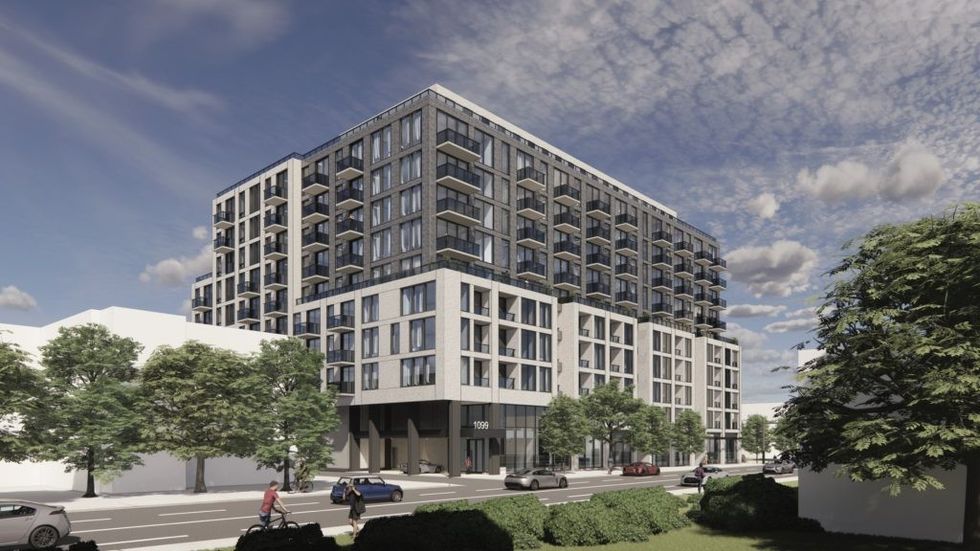 RAW Design
Renderings prepared by RAW Design Inc. show a fairly straightforward building articulation clad in both dark grey and white precast panels. A mixture of recessed balconies, projecting balconies, and punched windows line the building faces.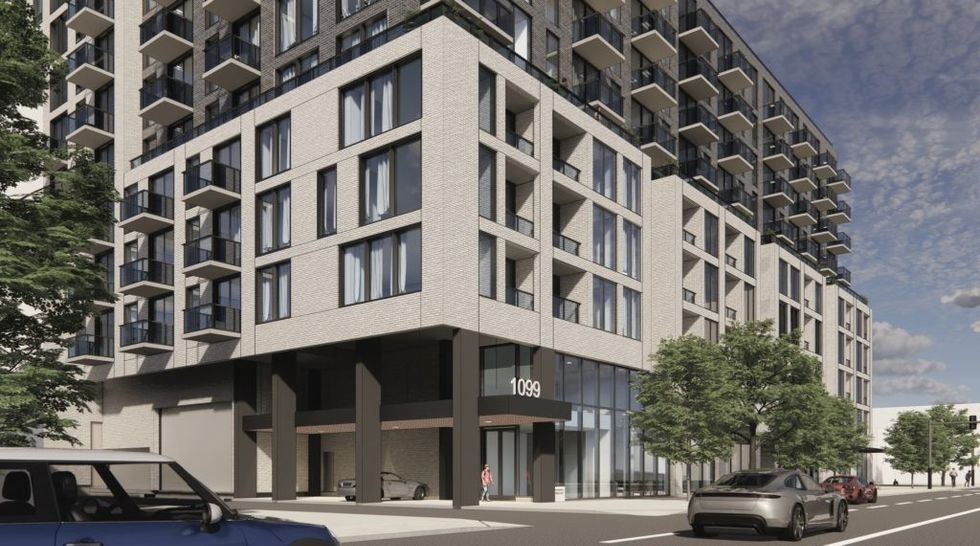 RAW Design
RAW's perspective drawings also depict a variety of stepbacks, including stepbacks at the rear meant to help transition the massing to the low-rise residences located to the east of the site.
From the aerial view, the development takes a C-shaped form, with two residential wings that flank a rear courtyard. An outdoor amenity terrace wraps around the west side and southernmost wing.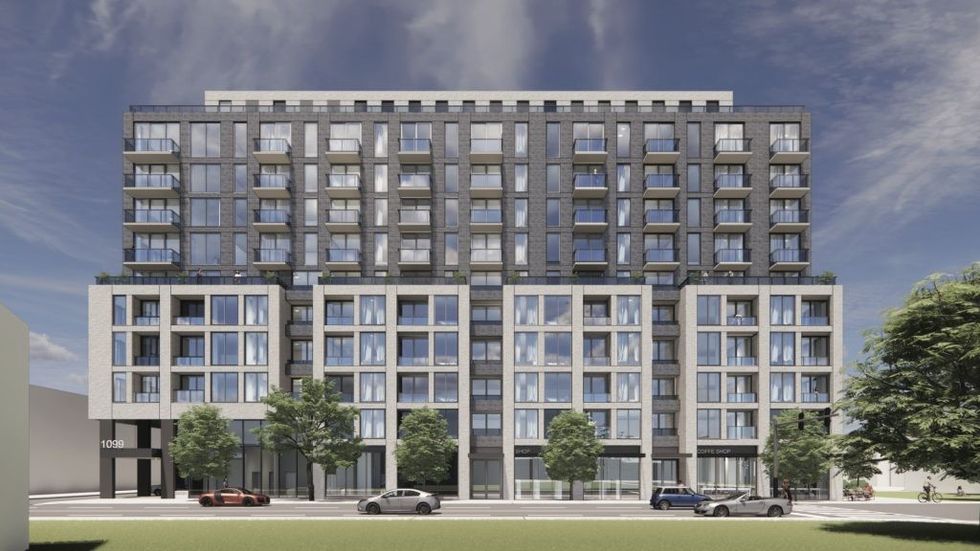 RAW Design
In addition to better utilizing the site in question, the proposed development stands to "contribute to a complete community," states the planning report, by inviting new housing, retail offerings, and public parkland to the neighbourhood of Broadview North.
Toronto