The list of free Toronto events, pop ups, fundraisers, and activities is pretty varied this week.
From making your voice heard by voting, helping to clean up Yonge and Dundas, or supporting local artisans at a flea market, you can have fun and an impact for free this weekend.
---
When: Saturday and SundayWhere: 950 Dupont St.
Gymshark is coming to Toronto! One of the best up and coming gym wear companies is launching a pop-up store in Toronto this weekend. There will be athletes and merch all weekend long.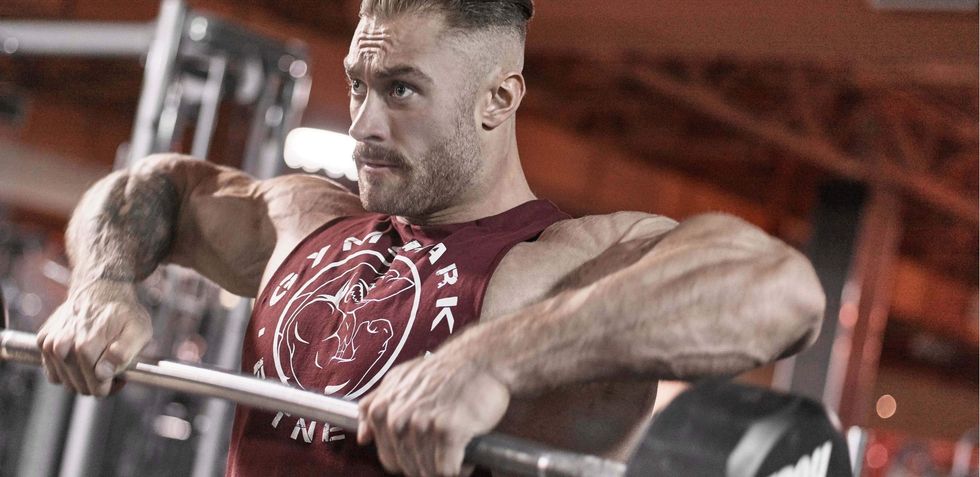 (Photo courtesy of Gymshark)
When: Saturday 7 p.m. to 11 p.m.Where: The Bentway
The Bentway presents WATERLICHT, a monumental public art intervention designed by acclaimed Dutch artist Daan Roosegaarde. WATERLICHT is a dream landscape created through the imaginative use of LEDs, special software, and lenses.
When: Saturday 1 p.m. to 4 p.m.Where: Centre for Social Innovation Cafe
Join a group in bringing the community together to hold a fundraiser for the First Nations School of Toronto. Their intention is supporting children of the next generations to grow into leaders of the future.
When: Sunday 10 a.m. to 4 p.m.Where: Evergreen Brick Works
Reduce your waste, contribute to the sharing economy and connect with your community at this cool event. Drop off items you no longer need or want, get one ticket per item you drop off (up to 15 items max), and swap those tickets on October 14 for items that are new-to-you!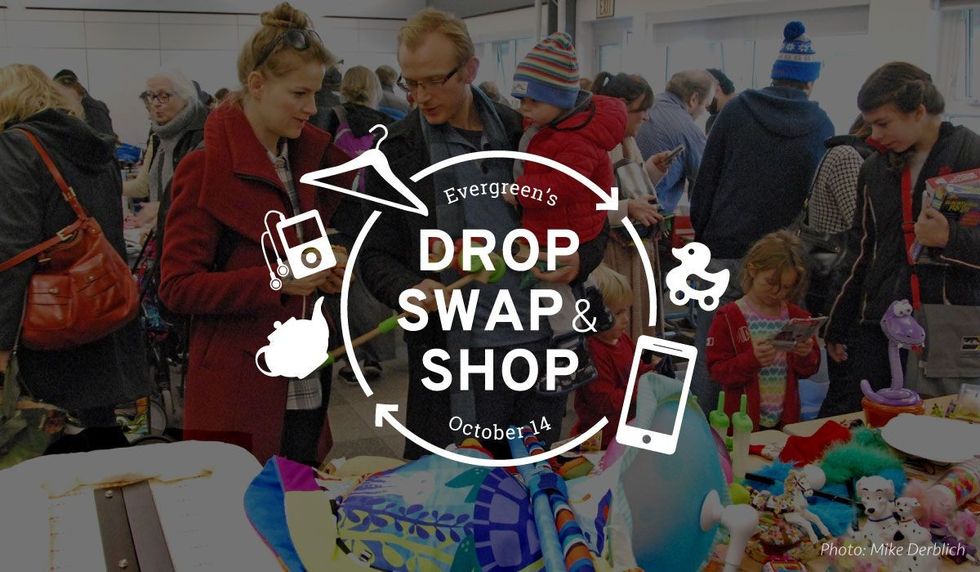 (Photo courtesy of Drop Swap and Shop)
When: Saturday 11 a.m. to 12 p.m.Where: Dundas Square
This is a group event open to any members of the community. The crowd will be picking up as many cigarette butts as possible in one hour. Everyone will keep a tally of how many cigarettes they collected so we can measure their impact for the day.
When: Sunday 10 a.m. to 11:30 a.m.Where: Allan Gardens Park and Conservatory
Carve your very own mini-pumpkin jack-o-lantern to take home at the Friends of Allan Gardens first annual Pumpkin Carve-A-Thon. They'll supply all of the carving equipment needed. Please remember to bring a plastic bag with you to carry your pumpkin home.
When: Sunday at 7 p.m. to 9 p.m.Where: The Workaround
The political climate has recently felt increasingly negative for many people in this community, city, country and around the world. Join a conversation about optimism, activism, and civic engagement featuring local leaders, organizers, activists, and neighbours.
8. Head Out For Early Voting!
When: Saturday and Sunday 10 a.m. to 7 p.m.Where: Your Local Polling Station
Why not get a jump on the lines that will appear on October 22nd and make your voice heard this election. Advance polls are open from Wednesday to Sunday, from 10 a.m. to 7 p.m. each day, with city officials hoping that the early voting will build upon a record year in 2014.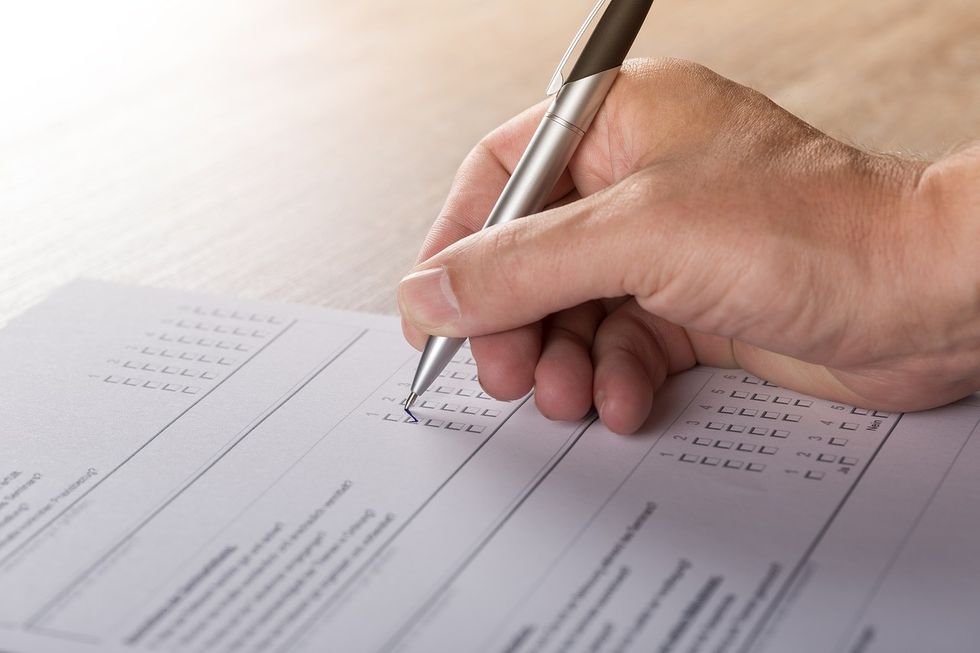 When: Saturday 10 a.m.Where: Trinity Bellwoods Park
Stop by Trinity Bellwoods Park to grab some amazing treats in support of TEAM Dog Rescue. There will be a huge bake sale, raffle prizes, photo booth, pups available for adoption and so much more!
When: Sunday 11 a.m. to 5 p.m.Where: 4 Carlaw Ave. Unit 7
Been down to the Port Lands lately? Drop down just south of Leslieville and check out a diverse group of vendors offering hand-crafted, unique creations, and don't miss our new flea market tables outside on their newly-renovated patio!
Toronto