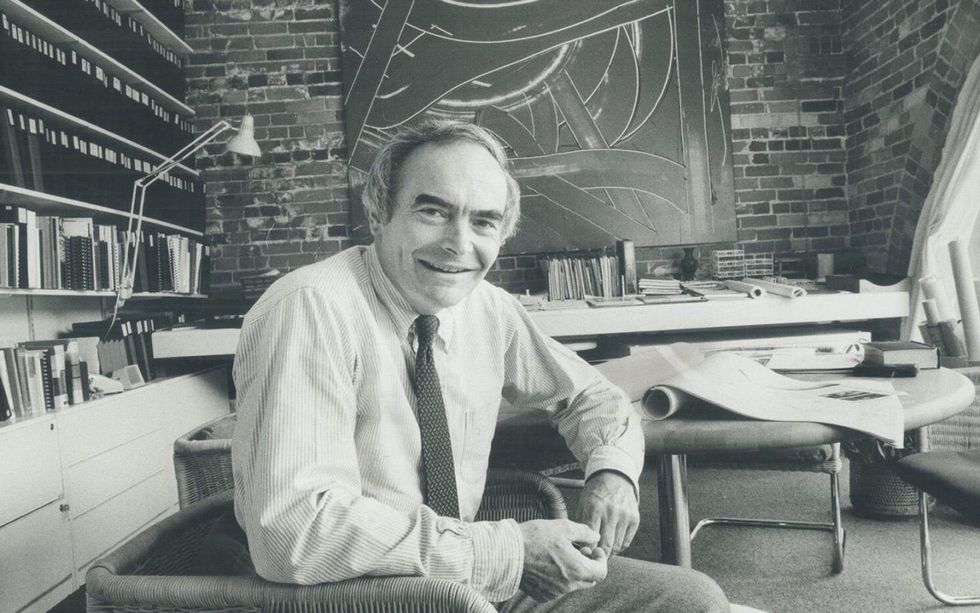 Zeidler.com
Toronto
Hume with a View
The Contributions of Eberhard Zeidler Went Beyond the Buildings He Designed
More than anything, perhaps, the work of Eberhard Zeidler is a reminder that the choice an architect faces is not between old and new, but how to incorporate both. They are, he insisted, part of the drama that plays out in great cities around the world.
Zeidler, the distinguished German-born, Toronto-based, practitioner who died last week, made it clear again and again in his work that cities need to value the past as much as they welcome the future. That may seem obvious, but in its rush to profit from the great return to urban life, Toronto has sacrificed its history and its heritage to accommodate the development industry's every demand.
It has given us the worst of both worlds, not the best.
Zeidler, who designed the unabashedly futuristic Ontario Place (1971), also transformed Queen's Quay Terminal, the 1926 Art Deco refrigerated warehouse, into a mixed-use lakeside landmark that incorporates retail and residential and helped launch waterfront revitalization in the early 1980s.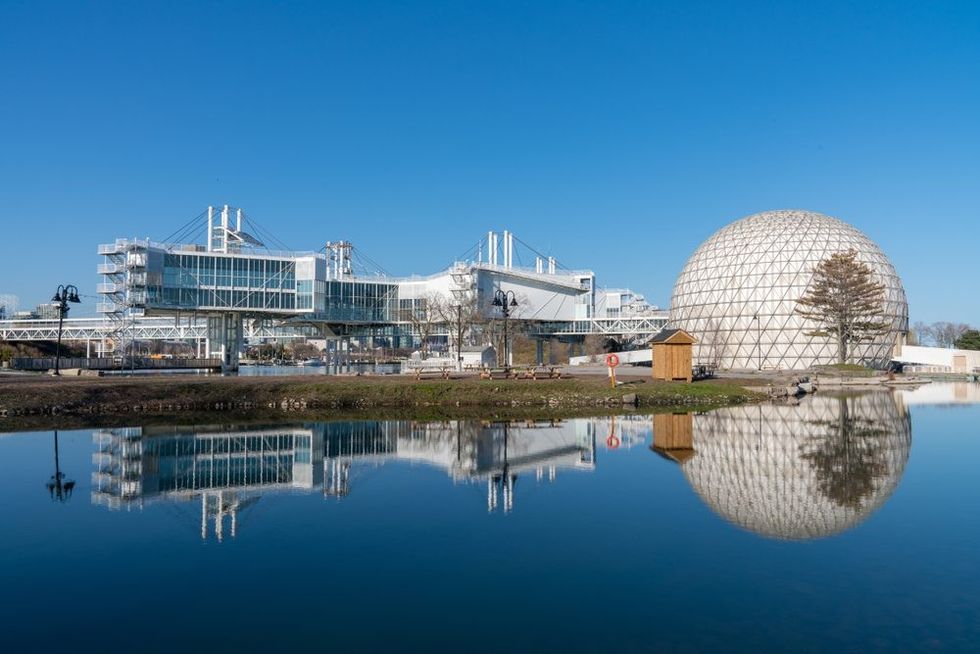 He changed the face of downtown Toronto with the hugely popular Eaton Centre, which single-handedly managed to turn the last century's most banal contribution to civilization, the enclosed shopping mall, into a structure worthy of being considered architecture. The centre's most transparent reference was to Milan's Galleria Vittorio Emanuele, the ornate glass-covered shopping arcade that opened in 1877. By contrast, the nautical-themed exterior was enlivened with portholes and steel "rigging."
Though the Eaton Centre wreaked havoc on Yonge between Dundas and Queen streets because it had so few entrances and exits, Zeidler himself was celebrated as a close observer of the city as well one of its most insistent critics. He railed against Toronto's failure to rid itself of the countless utility poles that clutter its streets and make them look like something out of the 19th century. The only thing missing are the horse-drawn wagons.
He also lamented the city's inability to make the regulatory changes needed to encourage the mid-rise residential construction. At a time when the absence of affordable housing has become a national crisis, Zeidler's argument that simple alterations to parking requirements and emergency exit configuration could make the so-called "missing middle" economically viable is more relevant than ever. City council finally caught up with Zeidler in December, 2021, when it approved new rules that will eliminate minimum parking regulation for new construction.
Zeidler immigrated to Canada in 1951, and settled first in Peterborough. As a student of the Bauhaus, that storied Modernist cradle, he arrived as something of a pioneer. With other young architects — think Peter Dickinson and John C. Parkin — Zeidler joined the struggle to drag Toronto into the new age. Together they helped lay the groundwork for the city we know today, dominated by high-rise neo-modernist towers.
READ: Do Recent Changes to Minimum Parking Requirements Flip Toronto's Development Script?
But Zeidler was not an architect to stand still. He would move on from his Modernist roots to design some frankly historicist buildings that elicited much tut-tutting from disapproving purists. The best example is the Rogers Communications head office at Bloor Street East and Jarvis. At first glance, the mid-size tower, which stands roughly 20 storeys tall, is a grand edifice in the manner of CPR's celebrated Chateau-style hotels. With its turret roof, pointed dormers, lancet windows and corbels, this was Zeidler at his most romantic, if not fantastical. Down below, the building is embellished with flourishes that come right out of Buck Rogers.
No surprise, when the project was started in the late 1980s, post-modernist architecture was enjoying a moment. Despite the disdain, at its best the movement provided a much-needed alternative to modernist orthodoxies that led to the cheap, cookie-cutter architecture that defaced cities on every continent.
But Zeidler was never an architectural hardliner; his overwhelming interest was the city itself. That was what allowed him to adapt his work to the demands of program, conditions, and culture. He was a humanist who wanted users to enjoy his buildings, not challenge them. He also understood the value of heritage and played an important role in the renovation of the Gladstone Hotel on Queen Street West and 401 Richmond Street West.
Pioneer and protector, Zeidler stood among the most influential architects of his generation. His contribution went beyond the buildings he designed. His embrace of design as a means to an end enabled him to grasp that architecture must serve humanity in all its sometimes self-contradictory complexity. Ultimately, Zeidler's goal was the creation of a more liveable city and humane society.
If he got us even a little closer to that, his was a life well spent.