---
A stunning and meticulously hand-painted mural covers the ceiling in the lobby of the freshly opened Gladstone House. 
Designed by local artist and designer Bryan Espiritu, it's the type of work that invites much more than a momentary glance and sets the stage for the impressive artwork housed within the storied property formerly known as the Gladstone Hotel. 
"He's sort of telling his own story on the ceiling, and then you think of all the stories held in the walls of this 130-year-old building and then you're invited to reflect upon your own story and what's happening to you at the hotel," says Gladstone House's resident Curator, Lee Petrie. "It's a beautiful way to enter the space and be welcomed in."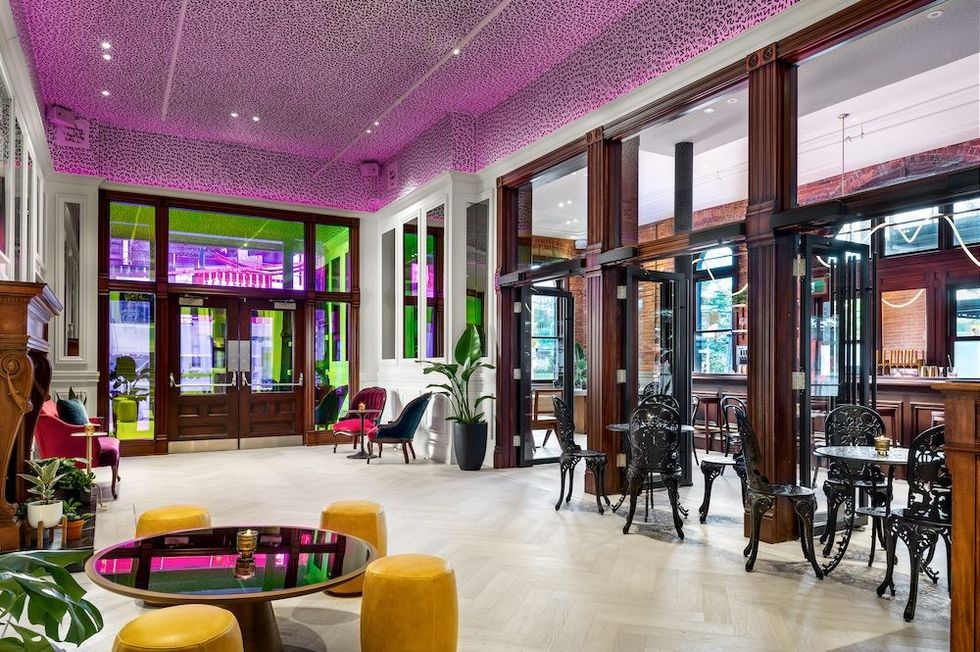 Image: Gladstone House
Since 1889, the Gladstone Hotel had long been an integral part of the Toronto community. Now, the iconic corner of Queen Street West and Gladstone Avenue is back to life in all of its multi-layered and vibrant glory thanks to an extensive revamp that sees the historic property with a slightly different name but with the same arts and culture-rich vibe. 
After closing for an extensive renovation designed to restore the landmark, the anticipated hotel, now renamed Gladstone House, is officially open for business. And -- between its nods to times past and abundance of art -- it houses a perpetual sense of discovery.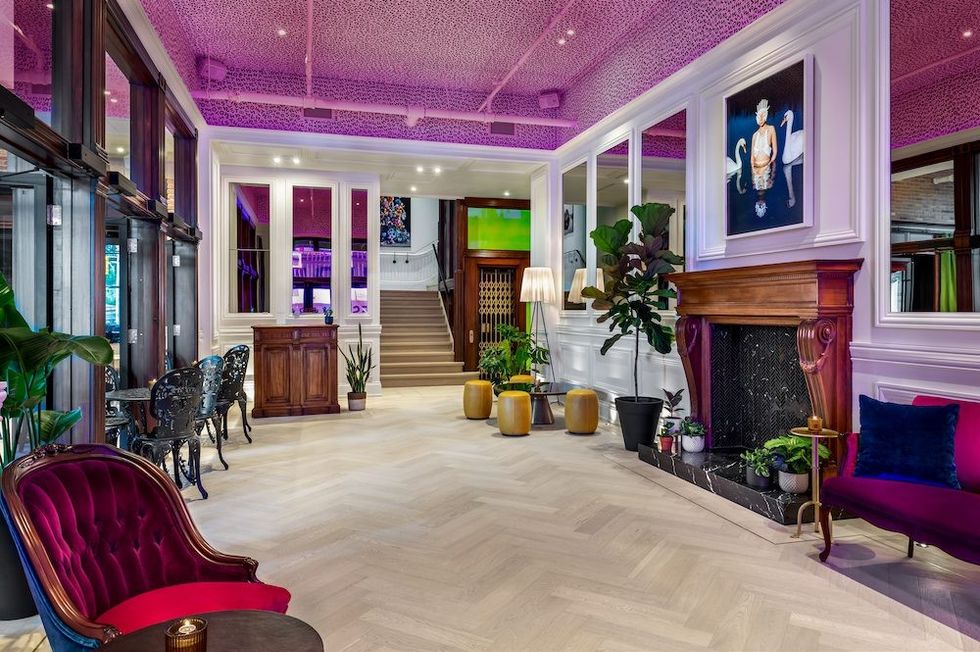 Image: Gladstone House
The hand-operated lift ride at Gladstone House, for example, is an experience in itself. Serviced by hotel staff, the historic lift is among the oldest in Canada and was tucked away behind a desk in the lobby prior to the renovation.  
"Now it is visible the moment you enter the front doors, with colourful dichroic film applied to the glazing and interior lighting that creates a glow of varying colours depending on the time of day or site line," says Les Mallins, Owner of Streetcar Developments, who bought the hotel in 2020. "This vibrancy is a consistent theme throughout the hotel with the evolving art program as well as the interior design elements in both the public spaces and guest rooms."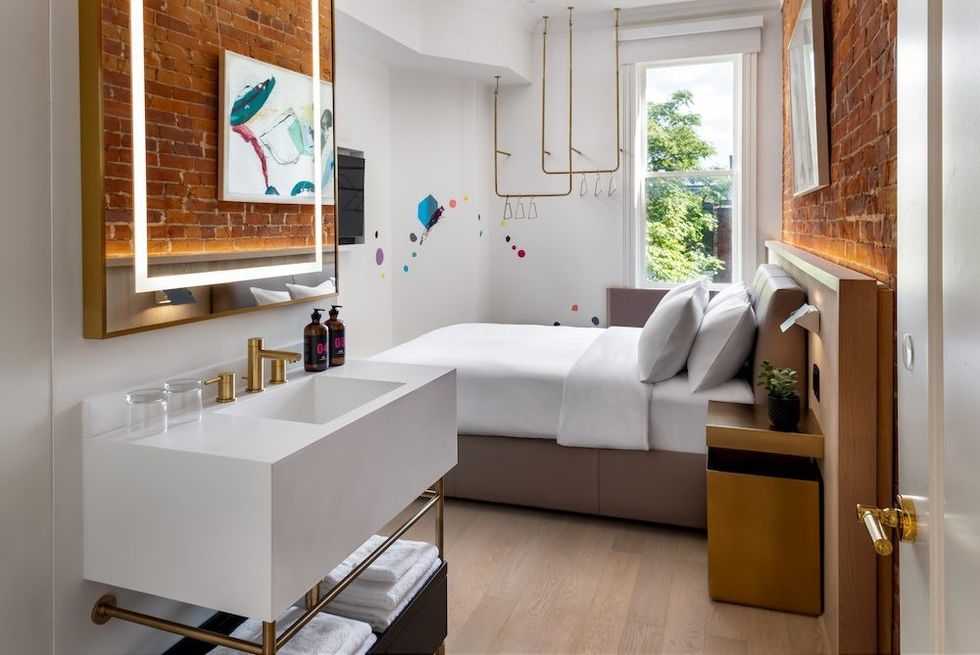 Image: Gladstone House
Guests can expect bright spaces with exposed brick walls that juxtapose innovative lighting applications and contemporary artwork throughout the hotel's 55 guest rooms and gathering spaces. Each simple, but tastefully designed, guest room features a different work of art created by local artists.
Petrie spearheaded these initiatives, including a call for submissions, which attracted over 500 entries. Petrie, with the help of a panel of jurors made up of local art curators and experts, selected more than 50 artists, whose work has been installed throughout the majority of the hotel's guest rooms and surrounding public spaces. 
A new lower level art studio will be home to what will inevitably become an eclectic assortment of local in-house artists. "Not only are we showcasing art, but we're also creating it," said Mallins. "Exciting opportunities will be available in the new art studio, where programming is being spearheaded by our Curator, Lee Petrie." Guests and the community will be invited to participate in various art programming in this studio, he says.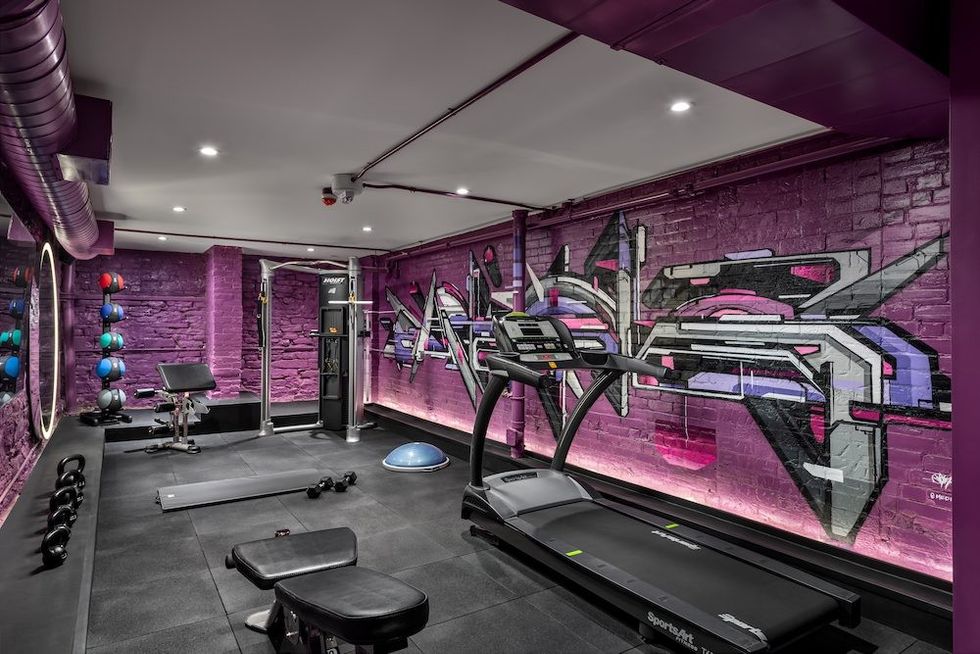 Image: Gladstone House
On the same floor, the property's revamp adds on-site fitness to the mix, with new studios for weights and wellness. While the former Gladstone Hotel had partnered with local fitness studios in the past to offer passes to its guests, having a convenient on-site gym could be a deciding factor for future guests. 
Led by Executive Chef Richard Singh, the hotel's food and beverage offerings are from the welcoming Bistro + Bar, which sits off the lobby and opened with the hotel. With its casual bistro-style tables and homey vibe, it invites both laptop-working coffee sippers by day and a casual dinner and classic cocktail crew by night. With a strong focus on locally-sourced menu items, quick crowd-pleasers include items such as beef carpaccio, burrata, burgers, and fire-roasted eggplant.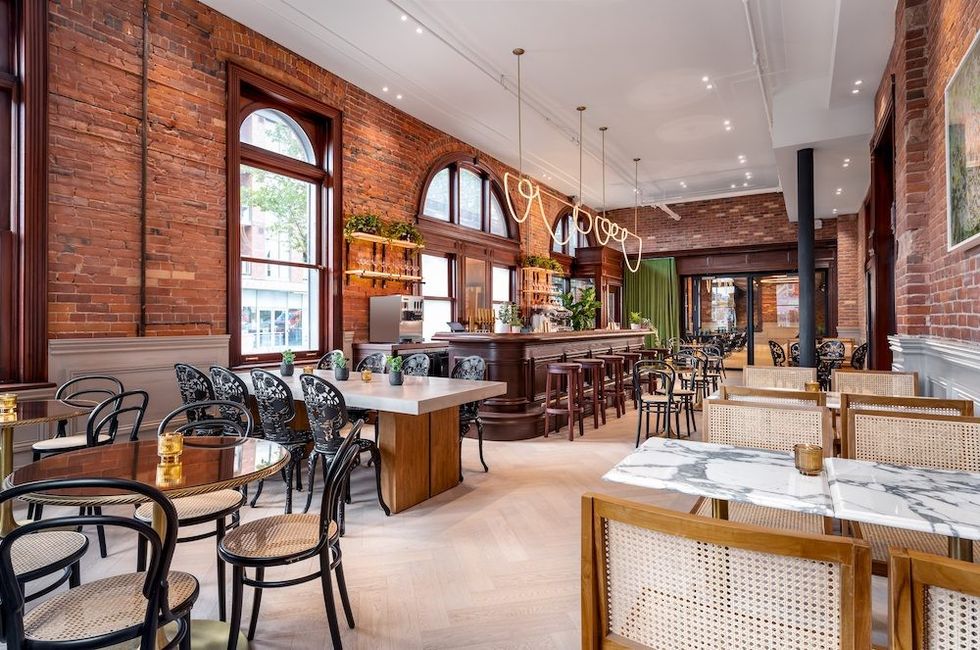 Image: Gladstone House
The legendary Melody Bar -- a staple watering hole for the gathering of like-minded folks for years -- will live on when it reopens in the coming months. As in the Gladstone's previous life, it will likely become just as much a draw for locals as it will be for hotel guests. 
"Melody Bar has also always been a cultural hub in its own right, and home to the beloved Drag Brunch," says Mallins. "The space will continue to host a variety of programming, which will look to inspire creativity and amplify the values of Toronto's diverse communities. Melody Bar will be reopening its doors later this fall, with an exciting new look." And yes, the high-energy Drag Brunch will return, confirms Mallins. 
In recent years the storied building had also become the home of book launches, high-profile events, and rowdy karaoke nights (oh, the memories) -- and pretty much everything in between. 
"The Gladstone has long been an integral part of the West Queen West community and we wanted to ensure we continue to foster that legacy as we usher in a new era of the hotel," adds Mallins. "Art, culture and diversity will continue to be at the core of Gladstone House."
Word is that karaoke programming could (maybe, possibly) return but details -- if any -- aren't yet available.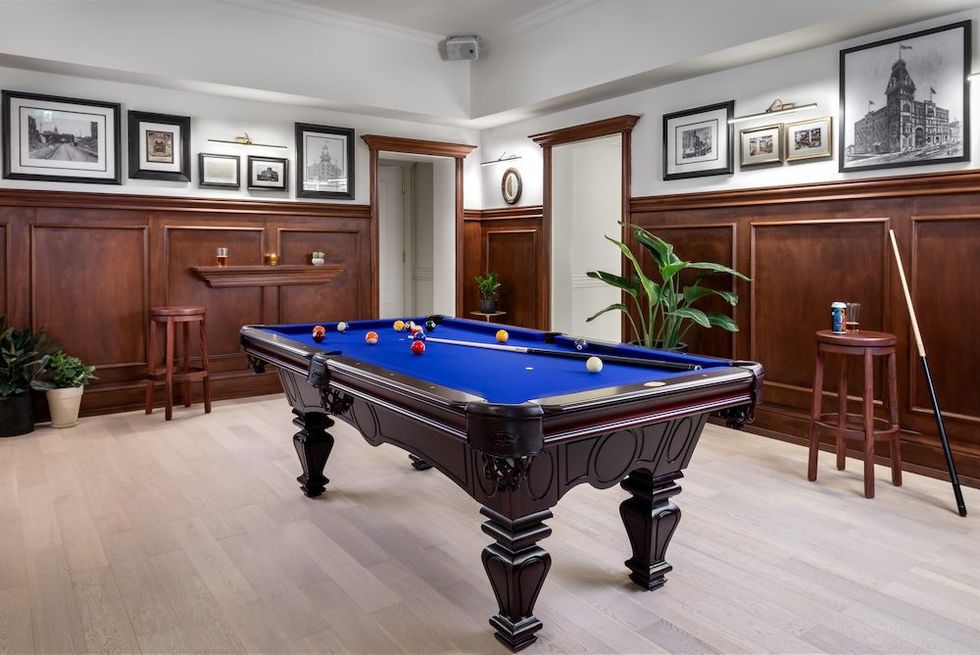 Image: Gladstone House
While the hotel may be entering an exciting new era, pieces of its past are found throughout, in features like framed photographs and wallpaper, an antique check-in desk, and original (super sturdy) chairs from the hotel's early days that have somehow survived the test of time. The Gladstone House name itself pays homage to the original "Gladstone House" engravings on the stone exterior of the building.
"The building is a designated historical landmark in Toronto, and we took great strides to ensure that it withstands the test of time, while enhancing some of the features that make us unique," says Mallins. "We have worked hard to ensure that throughout the renovation process, we continue to tell the stories of the past, while creating new one-of-a-kind experiences for the future, as written by our guests."
This was a similar approach Streetcar Developments took on its creation of the Broadview Hotel -- formerly a long-time strip club called Jilly's -- on the other side of town prior to its 2017 launch. With its nods to its own past, an abundant art program, and low-key see-and-be-seen vibe, the Broadview Hotel offers a similar appeal to the Gladstone House. Similar, but not the same.
"While Gladstone House and The Broadview Hotel are now sister hotels, the neighbourhoods and clientele are different, and we want to assure both communities that programming and events at their respective properties will be reflective of that," says Mallins. "We're catering to a diverse audience of culture-seekers looking for an immersive creative experience. That being said, we now have the opportunity to bring a little of Queen West to the East, and a taste of Queen East to the West."
The common denominator, however, is an enriching experience full of talking points to inspire conversation long after check-out.
"Upon leaving the hotel, we want our guests to feel culturally enriched and connected to our community," says Mallins. "We've spent the past two years in our silos and now it's time to get out, engage and feel something. We see Gladstone House as a place where guests will continuously visit to discover something new."
Entertainment