Toronto's prestigious Yorkville neighbourhood could see the addition of a 41-storey, mixed-use building at the northeast corner of Bay and Scollard.
While the proposed project from Lanterra Developments, which is dubbed '50 Scollard' has been in the works for the past four years, new plans were submitted to the City of Toronto earlier this month for approval.
---
READ: An Award-Winning 'Living Lane' is Coming to Regent Park
As a part of the redevelopment of the site, the existing building at 54 Scollard Street is to be removed and the row of 19th-century heritage buildings at 54A -58 Scollard and 1315 Bay Street are proposed to be relocated 25 metres east, where they will be rehabilitated for retail use and integrated with the proposed new construction.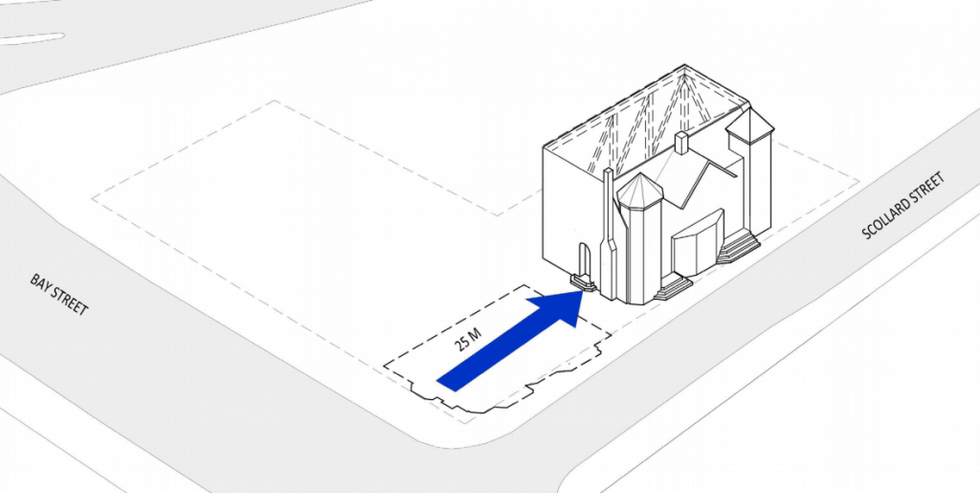 Rendering submitted to the City of Toronto
From renderings submitted to the City, the tower appears to feature four staggered heights and a large tree canopy that will cover a public space in the area where the heritage buildings were previously located.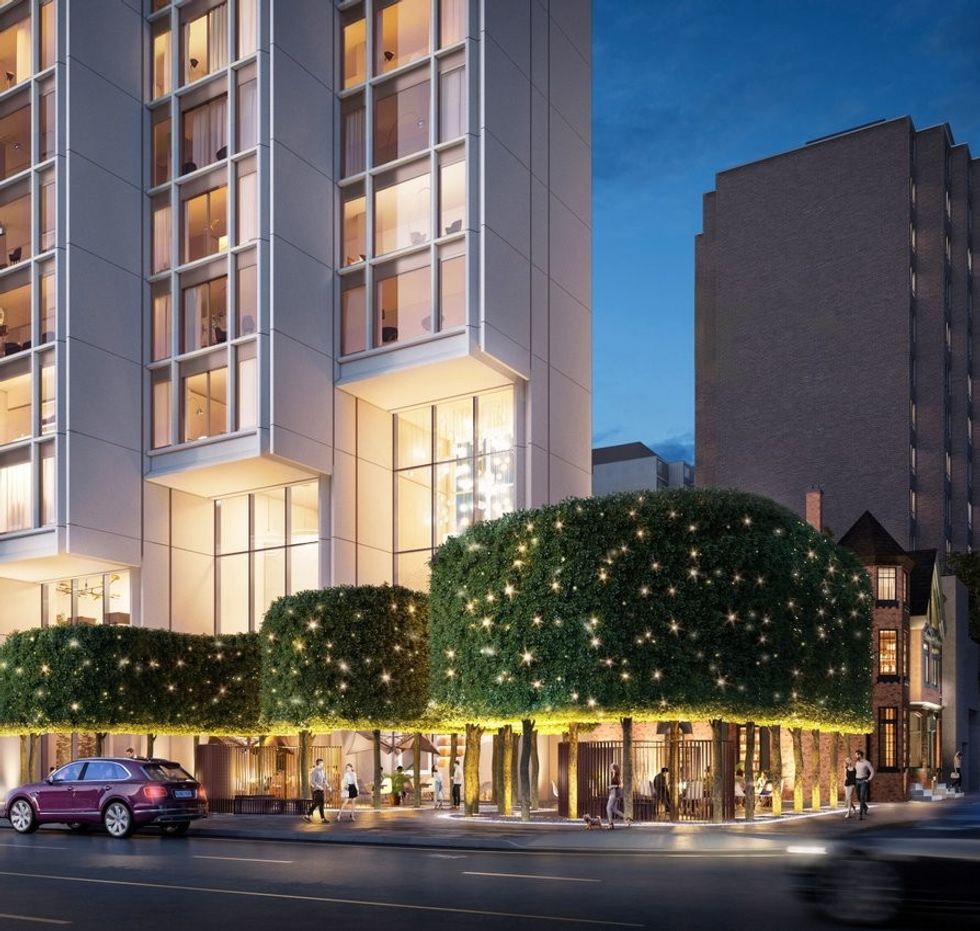 Rendering submitted to the City of Toronto
The proposed development, designed by Foster + Partners Architects, includes a 41-storey residential tower, with 112 condo units, including a two-storey mechanical penthouse. The ground floor of the building will also house commercial and retail space and there is also a privately owned public space (POPS) proposed at the corner of Scollard and Bay Street.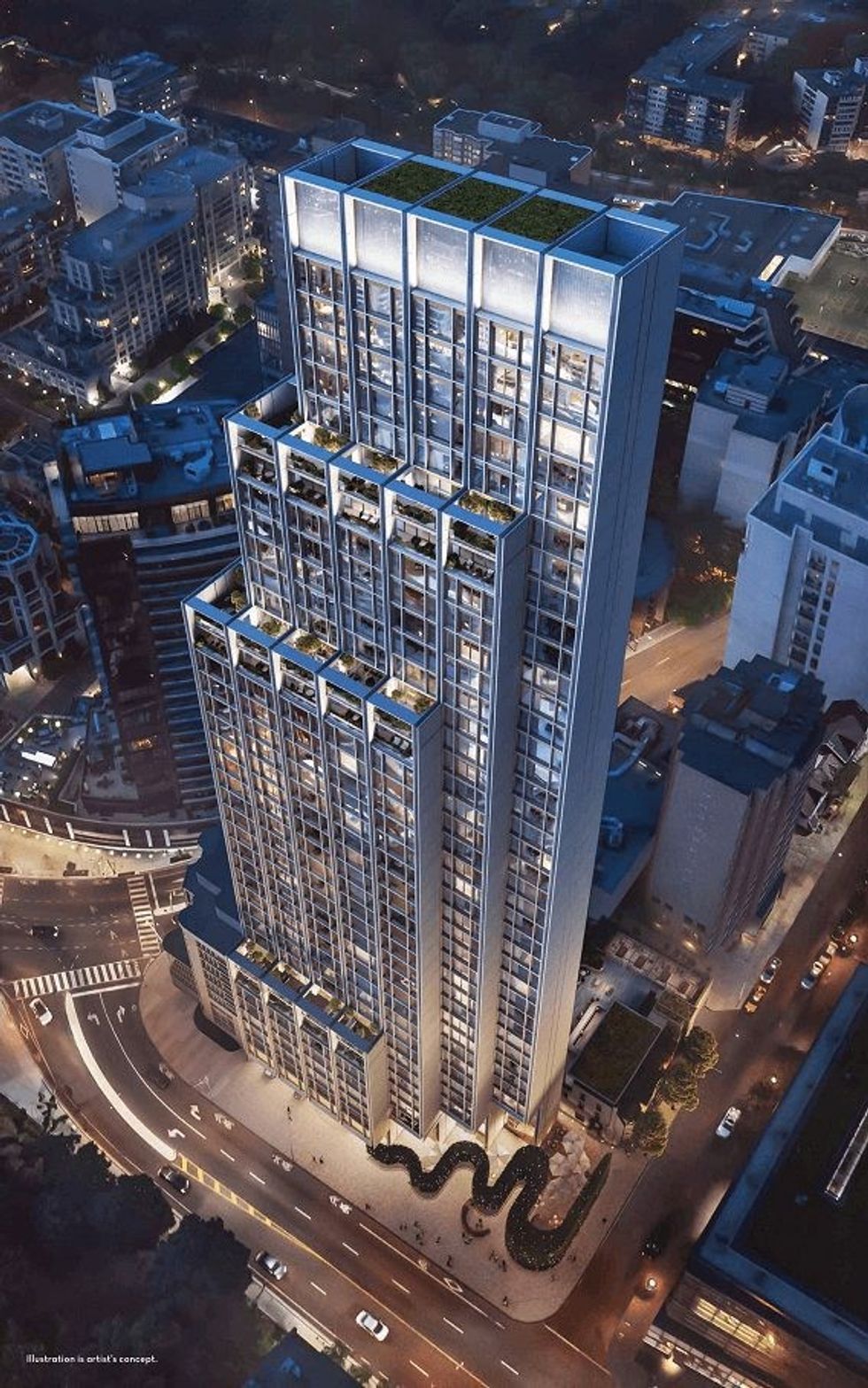 Lanterra Developments
According to the development's website, the tower will "capture the imagination and fulfill the unique demands of Toronto's most discerning clientele. 50 Scollard combines the creative vision of Foster and Partners with the breathtaking interiors designed by Studio Munge to create an unparalled living experience in an unparalled location."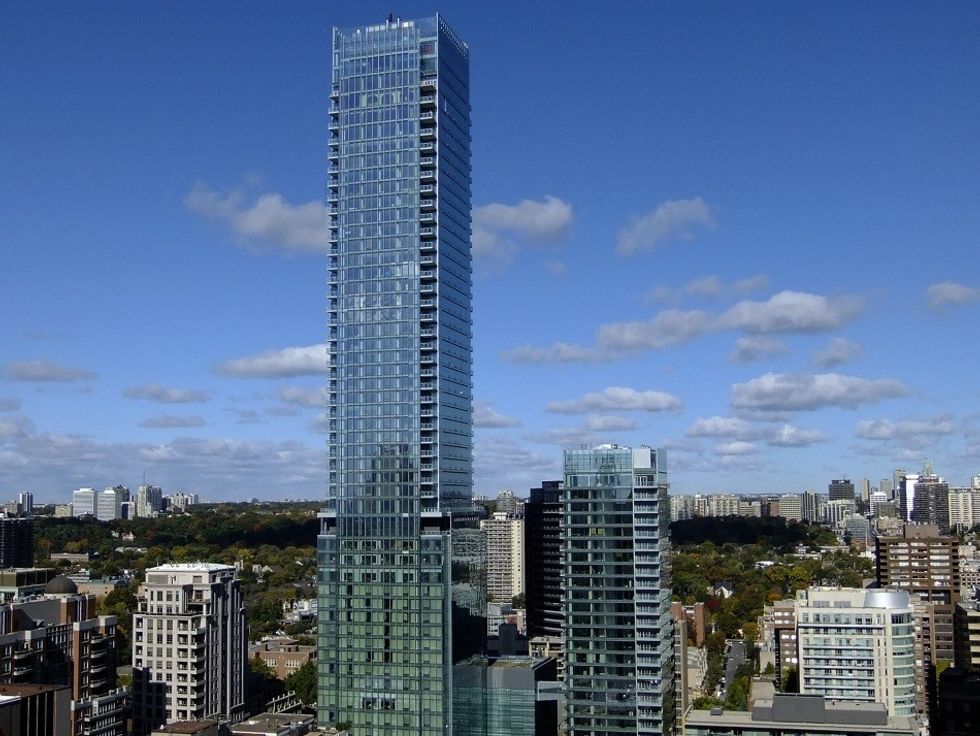 50 Scollard
The building is "inspired by the colours and textures of the surrounding urban fabric," and was designed to provide a "timeless harmony between the building and the heritage that expresses itself throughout Yorkville."
According to the submitted plan documents, the development also includes four underground levels with 126 parking spaces.
Those interested in learning more about this development can register here.
Future Developments