A selling point that's gaining popularity for condo developments is the addition of green spaces and laneways that offer both residents and the public room to roam.
Especially in downtown Toronto where access to green space can often be limited depending on where you live.
---
And this happens to be the case with an award-winning laneway that's being built as part of a multi-tower condo complex that's currently under construction in Regent Park. When completed, the 'Living Lane' will be an east-west path located at the rear of two condominium towers that are currently under construction from the Daniels Corporation.
READ: RE/MAX Names Their Top Toronto Neighbourhoods
The Living Lane will run between Sumach to River Street and intersecting with the new Tubman Avenue, parallel to DuEast Boutique Condominiums and Artsy Boutique Condominiums and serve as an exclusive laneway for pedestrians and cyclists.
The Daniels Corporation teamed up with landscape architect Brook McIlroy and Toronto Community Housing to bring the project to life, which has already won the Award of Merit from the Toronto Visions and Master Plans Category from the 2017 Toronto Urban Design.
According to the Daniels Corporation, the laneway was designed to be more than a second-tier servicing corridor and instead will encourage pedestrian use, bicycle activity, and social functions.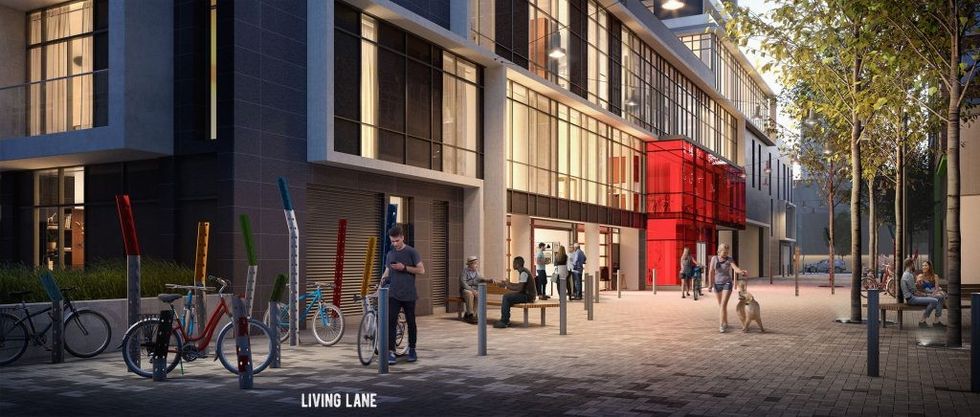 Living Lane Rendering courtesy of Daniels Corporation
The pathway will be a great addition to the neighbourhood and will feature design elements that would set it apart from others in the city, including catenary lights, tree clusters, permeable paving, seating areas, and bespoke "bike forest" racks.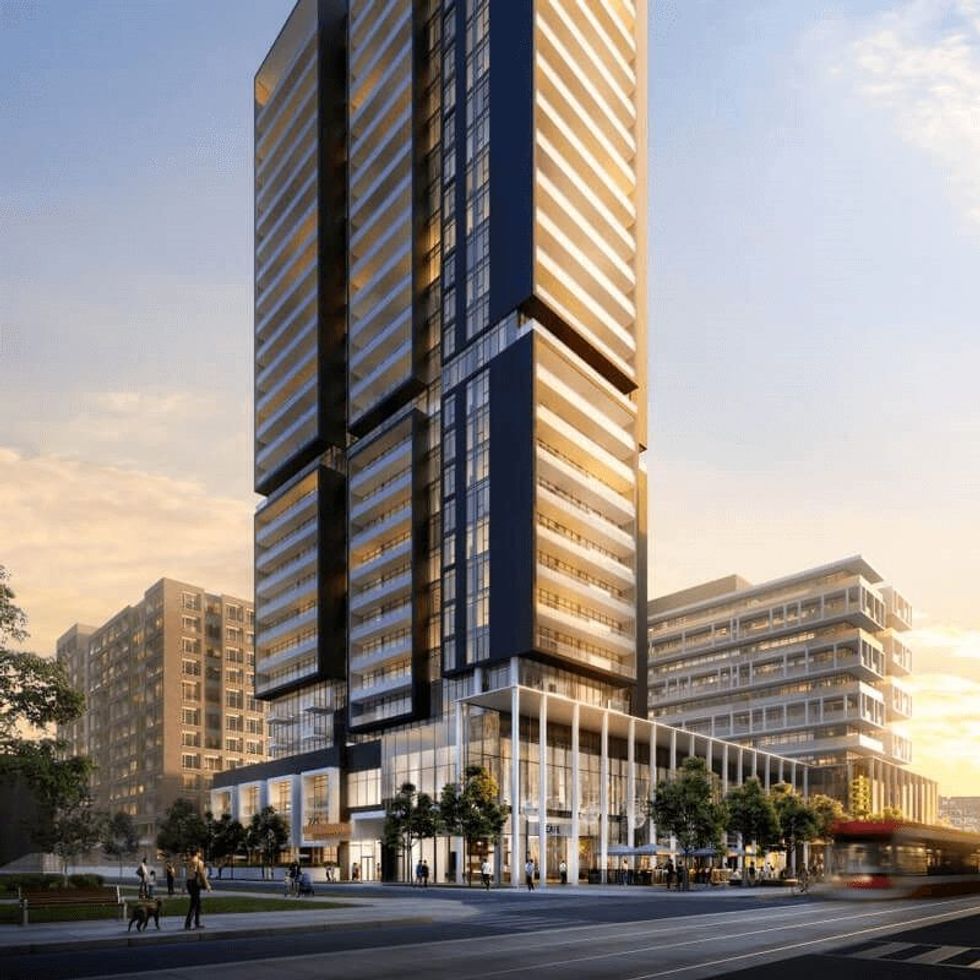 DuEast Condominiums Rendering courtesy of Daniels
The Daniels Corporation has used the "thoughtfully landscaped laneway" as a selling point for the two condominium complexes that it will run behind. Residents of either building will be able to enjoy the space, which will also be home to live-work units for artists and a shared bike-repair area for DuEast residents.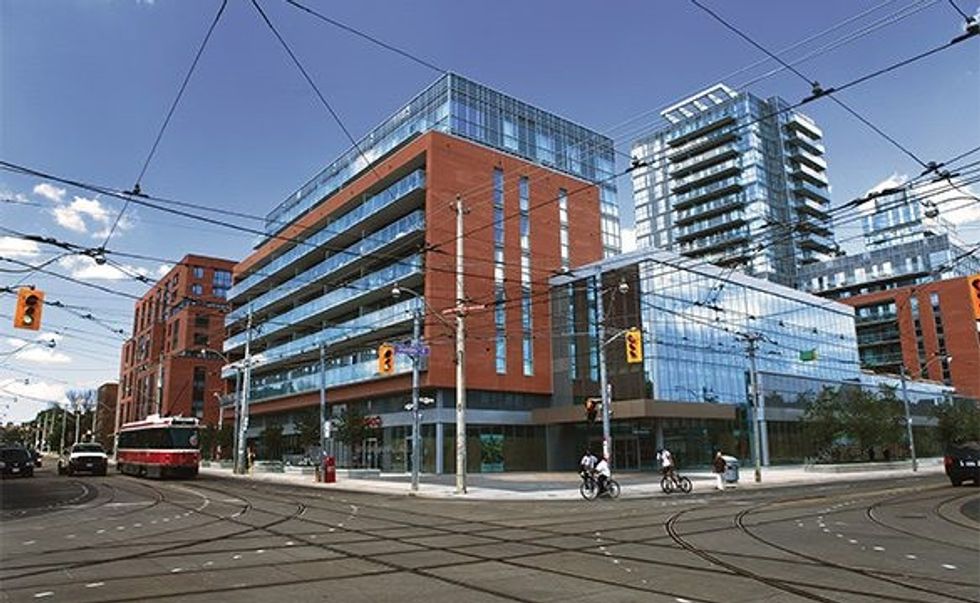 Artsy Artworks Tower Rendering courtesy of Daniels
While construction is still underway for both buildings, interested tenants can register online to learn more about DuEast Condos and Artsy Condos online.
Future Developments