Listed Luxe
Massive WWII Airbase in Prince Edward County Hits the Market for $15M
There's a storied new plot of land for sale in Picton, the largest community in the ever-growing Prince Edward County (PEC).
Located two hours east of Toronto, the 700-acre property at 343 County Road 22 is formerly known as Camp Picton, an airbase from the Second World War. It was one of 51 British Commonwealth Air Training Plan (BCATP) schools established across Canada between 1940 and 1945.
The base was in use until 1969, when it was decommissioned and sold to the former mayor of Picton, H.J. McFarland. Thirty years later, it was then sold again in 1999 to a WWII veteran who had trained at a similar site.
Housed within its talking point-filled property are the original barracks, the old camp dentist building, a drill hall, and a rappelling tower. It also houses a vibrant business park, with an escape room and yoga studio, among other businesses. Perhaps most notably, the property is also home to the Picton airport, which features three operational runways and the original hangar. The listing notes opportunities to extend these runways.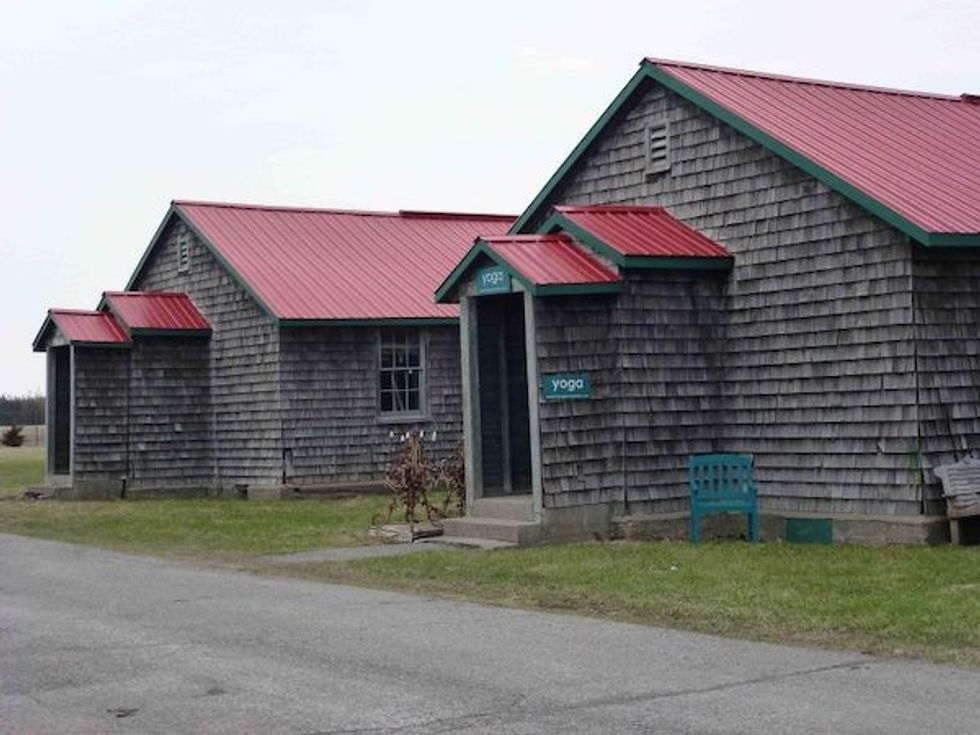 Now, the current property owner, Loch-Sloy Holdings Ltd. is selling the spot. And it could be yours for the price of $15 million.
Naturally, whether you can afford it or not, this is the type of property that gets the wheels turning, thanks to the seemingly countless opportunities offered at first glance.
The listing highlights its potential for a master plan for multiple residential communities. It would also make a good location for large-scale events; from festivals to film productions, as highlighted in the listing. Upon first glance I thought it would also lend itself nicely to reimagine as a multi-faceted resort. The demand for accommodations in Prince Edward Country is red-hot, with many hotels, like the June Motel, booked up months in advance.
Local realtor and resident Mark Franks, however, says that anyone who buys the land is actually relatively limited in what they are able to do with it — big dreams or not.
"The 688 acres is subdivided into four or five sections, each with specific zoning limitations," says Franks. "Two of the sections are zoned for residential development, which would make sense given its location and availability of city service. I could see hundreds of mixed type units occupy that space."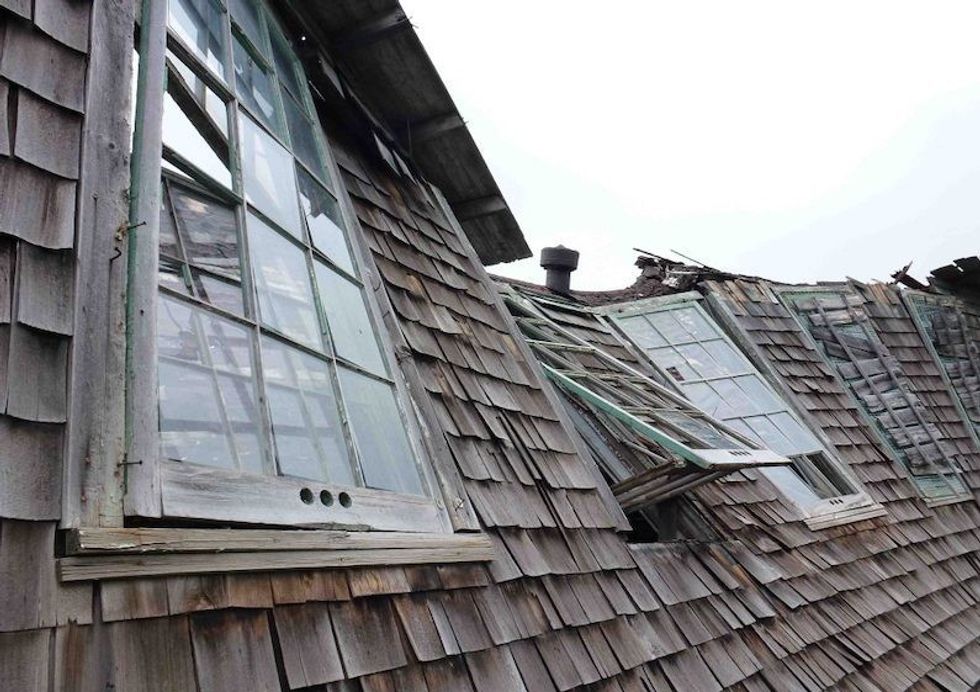 Franks also points to the current business park, where the historic barracks are housed.
"Those buildings are fully leased with a waiting list, so the hope would be that they would continue to honour them into the future," says Franks. "Nearly 400 acres is the airport itself, while not long enough to accommodate commercial aircraft, it would be exciting to see an extension of the runways and a small passenger airport."
Some may call the property the talk of the town.
"We're still just a small town when the tourists pack their bags and like any small town there are discussions, rumours and speculation about the fate of the land," says Franks. "There are plenty of residents that would love to see it designated as a historical landmark with no development whatsoever. The more realistic view and an ideal outcome for most would see the original buildings preserved and continued to be used as businesses – art showrooms, auto repair, vehicle and watercraft storage etc. – with the potential addition of new businesses."
While affordable housing may sound like a good idea in theory, Franks isn't convinced this will materialize. "Affordable housing would be nice, but given the price of home builds currently, there isn't much incentive for a developer to cut into their profits."
Like other revamped spots in the region that have managed to preserve their storied pasts, Franks says the parcel of land presents an opportunity to create a community that honours the past, while building for the future.
"The really great thing about the relatively new popularity of buying in PEC is the rejuvenation and beautification of old homes and there's no reason Camp Picton can't live the same fate," says Franks.