Navigating the city's transit system is stressful as it is, but it can be even more so if you're visually impaired. Which is why the TTC is testing out new accessibility measures, including Braille and tactile signage as part of a new trial.
The city's transit agency says it's now seeking feedback on its trial of newly raised tactile and Braille route information signs at several closely spaced transit stops throughout the city.
---
The TTC says the signs will help assist people with low or no vision locate and wait at the appropriate transit stop in locations where there are two transit stop poles within close proximity of each other, which the transit agency describes as "around a bus length apart" along a particular block.
"The addition of these signs will help to distinguish which routes board at the individual stops, combined with the verification of external stop announcements," said the TTC.
READ: The TTC is Reminding the Public of Costly Fare Evasion Fines
According to the TTC, the signs are mounted on a red "infopost" frame, located underneath the transit stop marker on the stop pole. The top of the tactile and Braille signs is approximately 150 cm high, and the signs utilize a combination of tactile numbers and letters, and corresponding Grade 1 Braille text.
The upper portion of the panel consists of a tactile outline around a radius module that encapsulates an individual route number and the direction of travel.
Where a stop serves more than one route, the TTC says there are additional modules. The bottom portion of the panel has information pertaining to the stop number, for reference.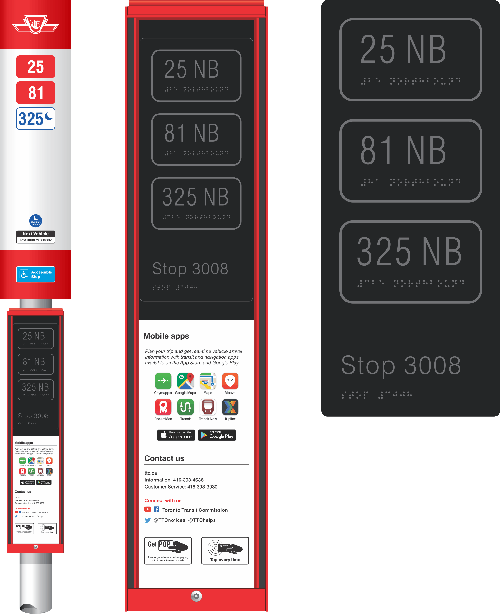 TTC
According to the TTC, the signs are now in place in 10 locations throughout the city (20 stops).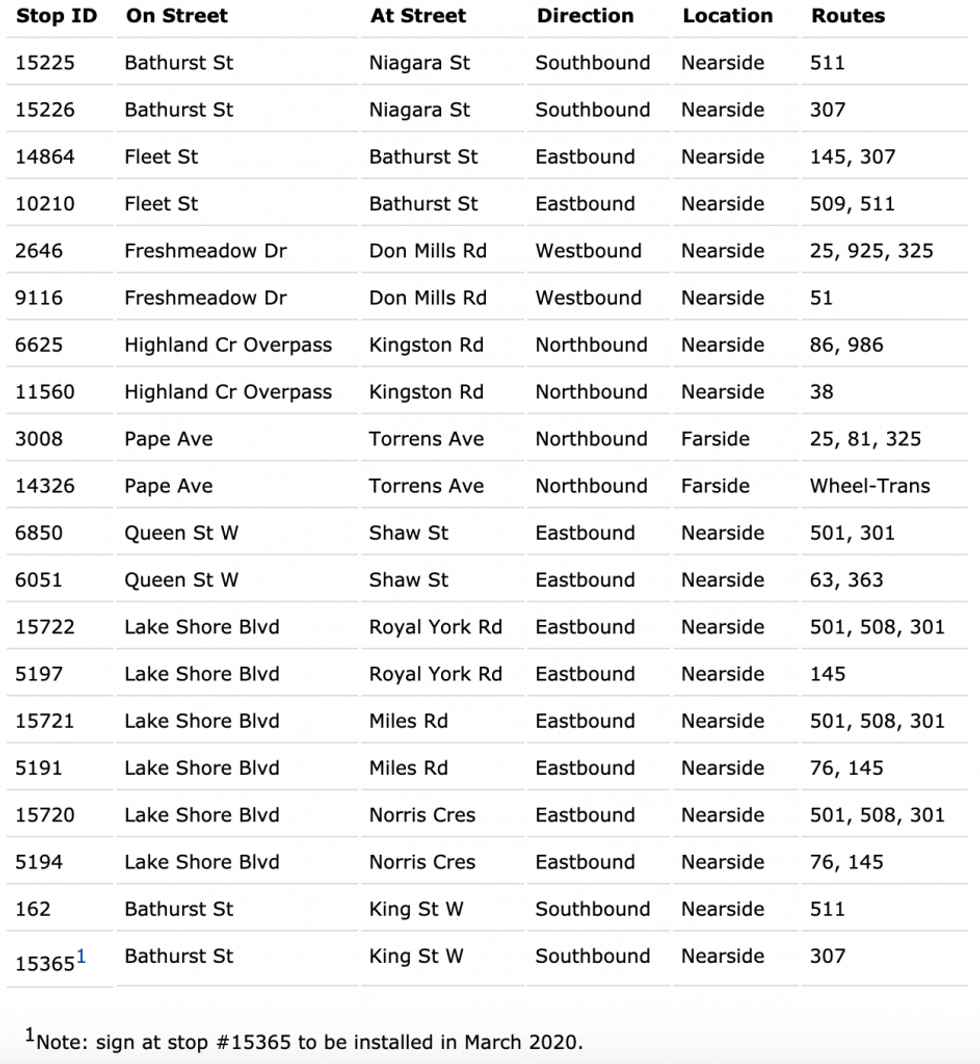 TTC
Toronto