Kawartha Lakes
Listed Country
Beautiful Trent Lakes Lodge With its Own Sugar Shack Hits the Market
You don't have to travel very far outside of the city to get the sense you've escaped it entirely. And a stunning lodge recently listed less than two hours from Toronto offers exactly that feeling.
The secluded home, dubbed Trillium Ridge Lodge, is tucked away in the Trent Lakes region at 45 Oakridge Road, just west of Kawartha Highlands Provincial Park.
With nearly 1M sq. ft of land — including 22 acres of pristine hardwood forest — it's a sprawling property offering an immense amount of space that's virtually impossible to come by in the city.
The home itself has no shortage of space, with a 1,000 sq. ft primary suite with an opulent five-piece bathroom and a walk-in closet that alone could rival the size of some city apartments. There are also two additional upstairs bedrooms, plus two more in the basement. The owners of this property also get to enjoy a rec room, a great room, a large laundry room — complete with its very own dog spa — and multiple open and airy living spaces.
READ: This Stunning Yonge Street Penthouse Comes With a 2,500 Sq. Ft. Terrace
The entire space has a laid-back-yet-chic feel. In the main living area, the room is wrapped in oversized windows, which let sunlight stream in while offering panoramic views of the surrounding forest. Natural wood beams line the walls and cathedral ceilings, and the red brick from the grand fireplace stretches all the way up to the second floor. The brick backs onto the home's loft area, which is perfect for an office space or cozy movie room.
Even with all of this lodge's rustic charm, there are still plenty of modern touches to be found, especially in the bathrooms and kitchen, which adds to the feeling of luxury here.
Specs:
Bedrooms: 3+2
Bathrooms: 4
Lot: 959,497 sq. ft
Price: $3,450,000
The outside of the lodge is somehow just as impressive as the inside. There, you'll find a heated pool, large decks, manicured walkways, a three-car carport, a fire pit, and even a guest cabin. And if you ever feel like heading out for a walk around the property, there are hand-groomed trails to get you on your way.
---
Our Favourite Thing
Everything about this property screams idyllic Canadian cottage. But what could make it even more quintessentially Canadian? Its very own sugar shack, of course. Trillium Ridge Lodge has one set up just steps from the house, so you can brew up bottle after bottle of your very own maple syrup.
---
When it comes to Ontario's cottage country, there are endless ways to enjoy your days… and escaping to this property every weekend would certainly be time well spent.
EXTERIOR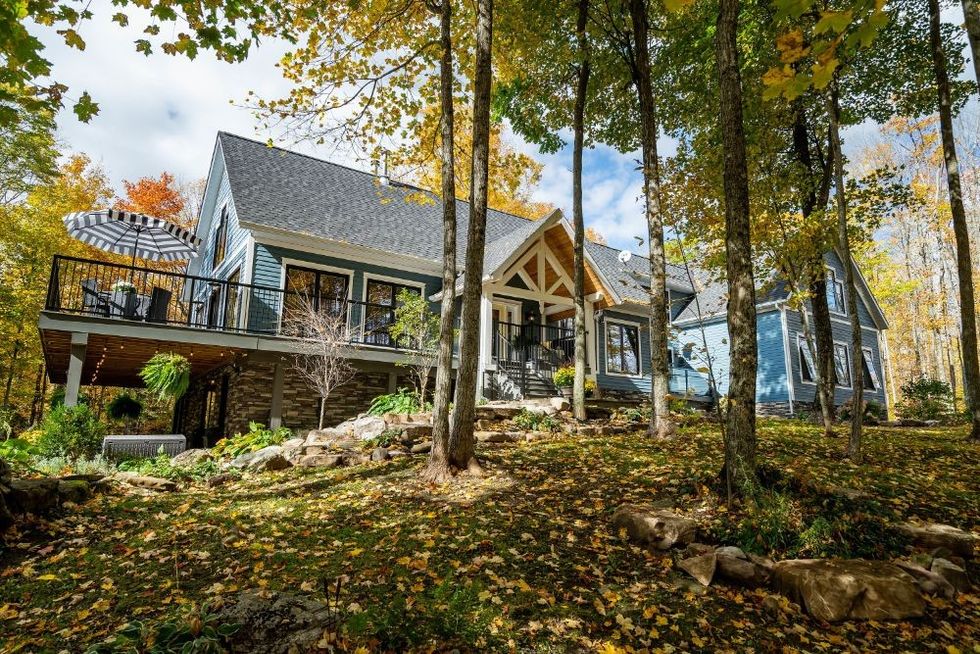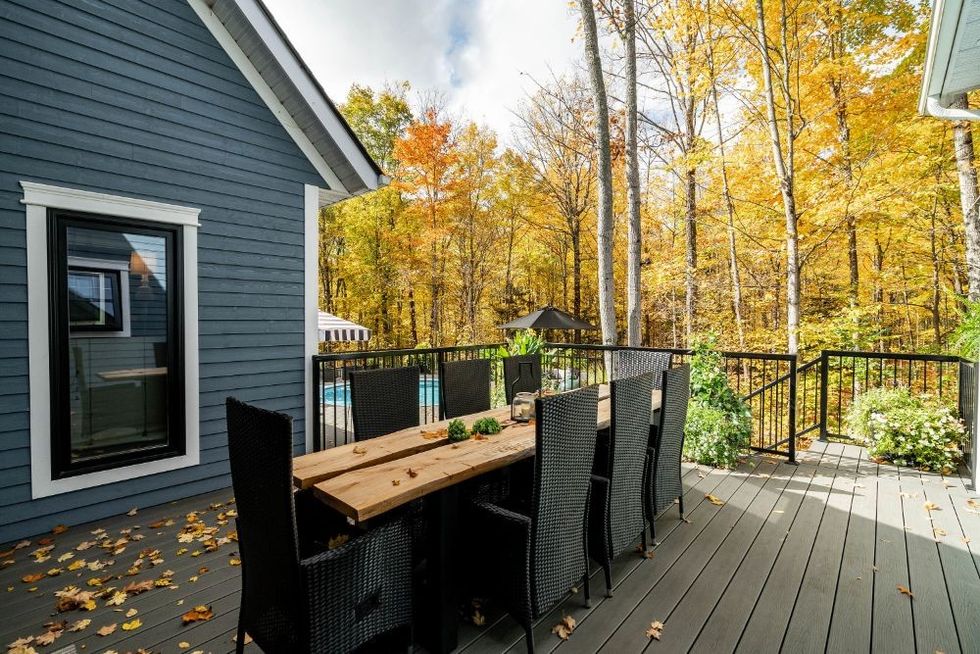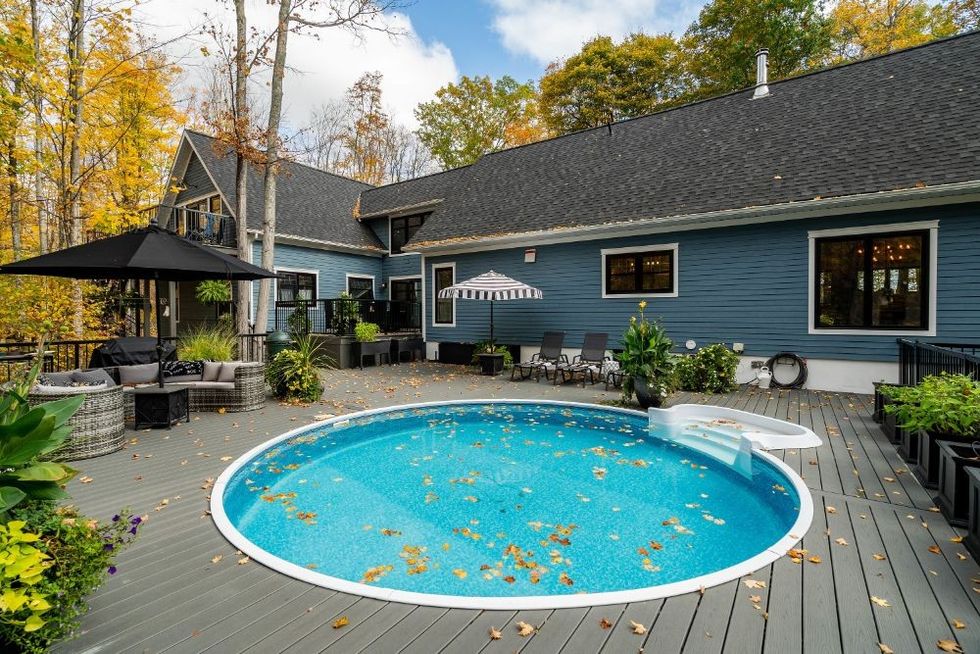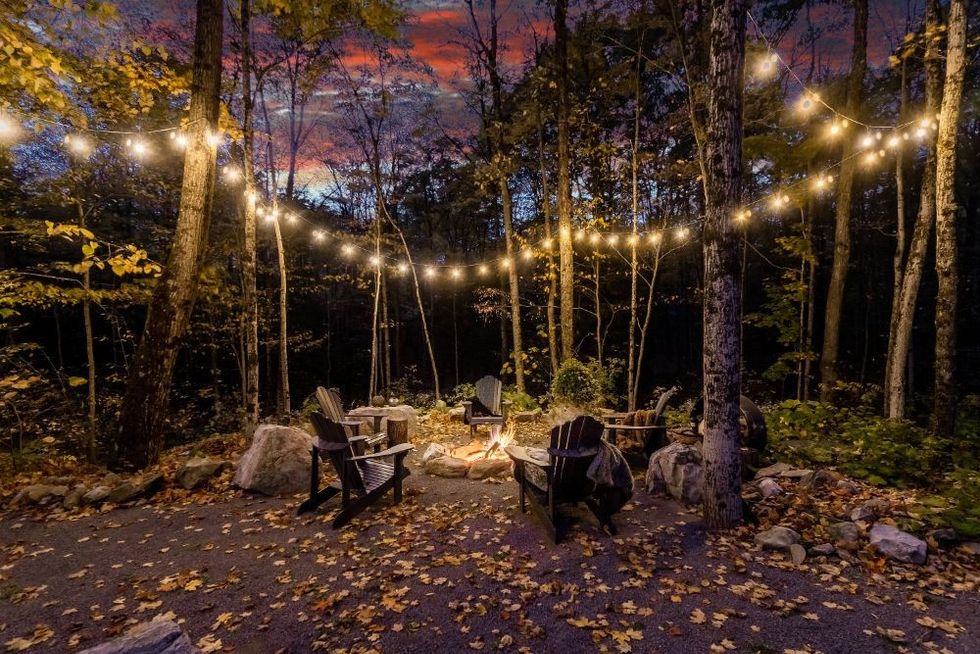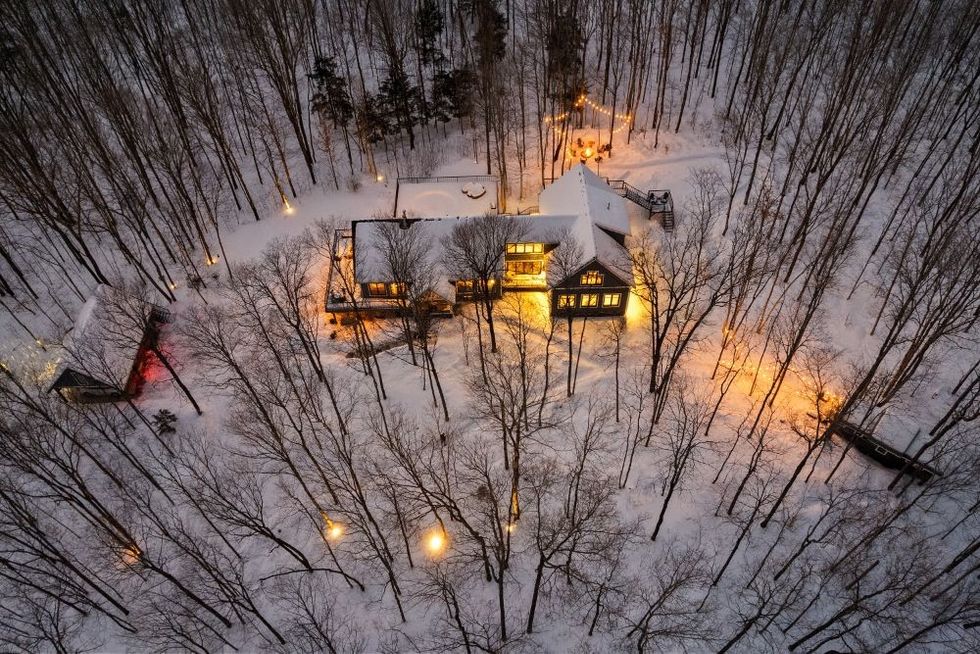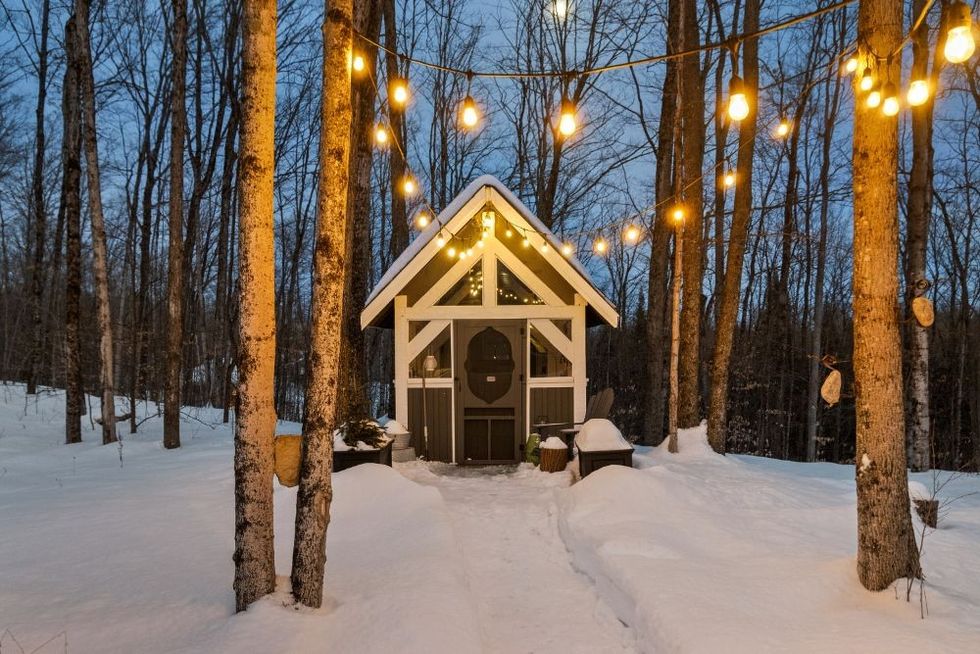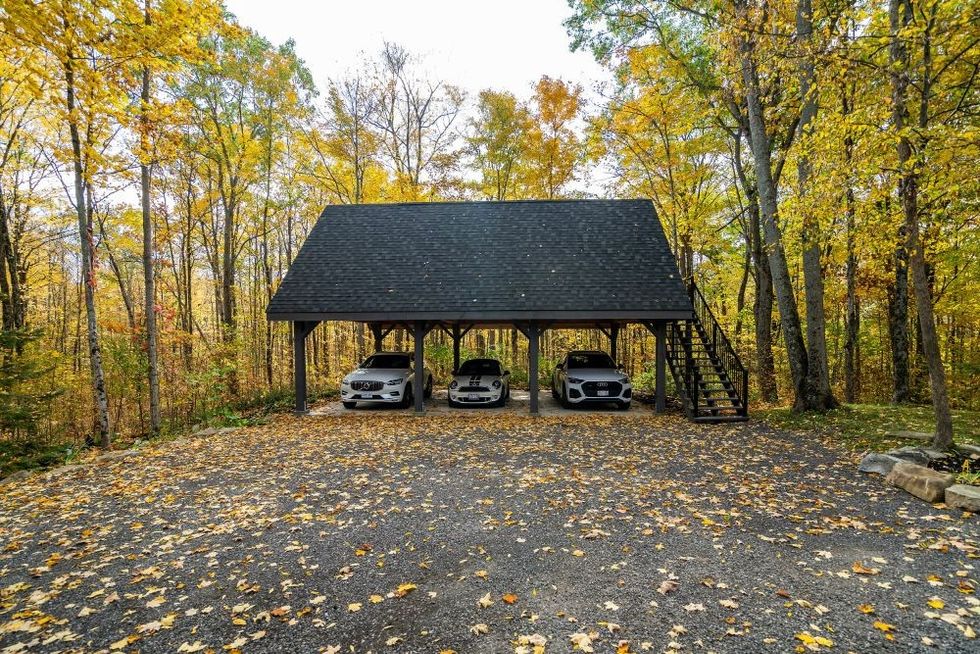 WELCOME INSIDE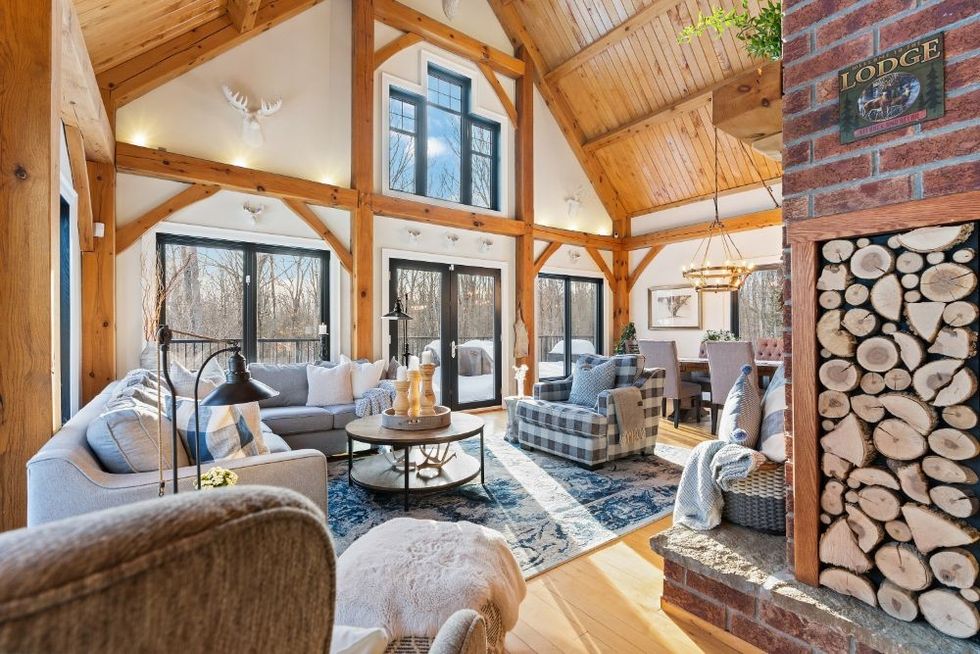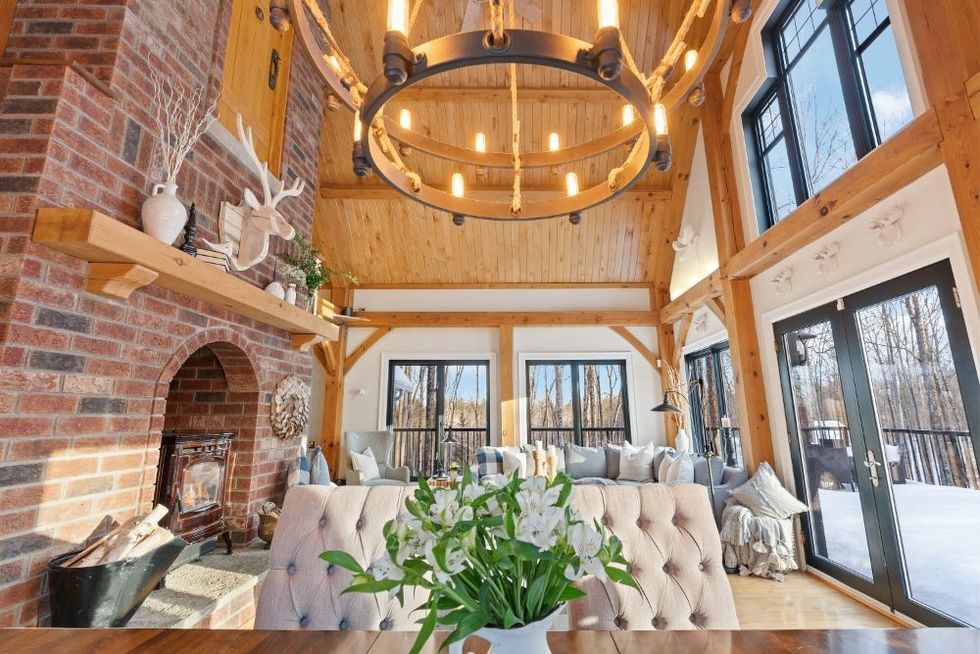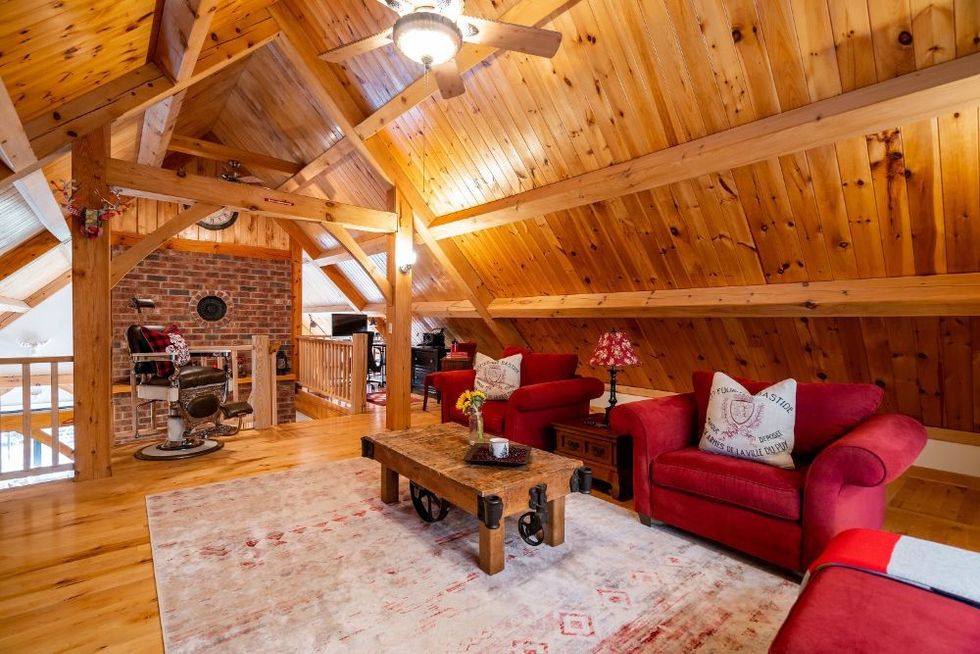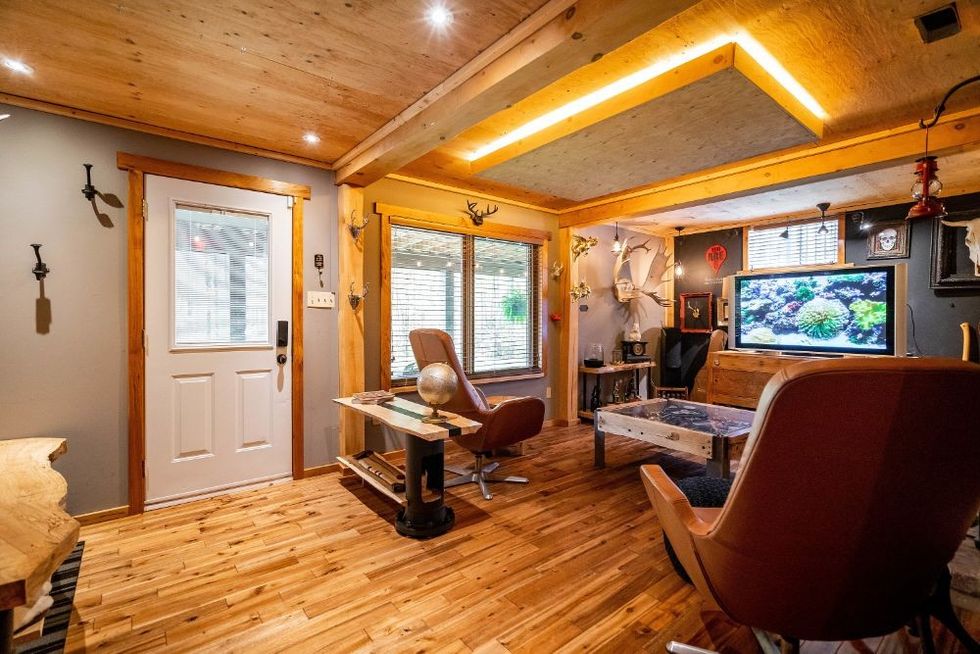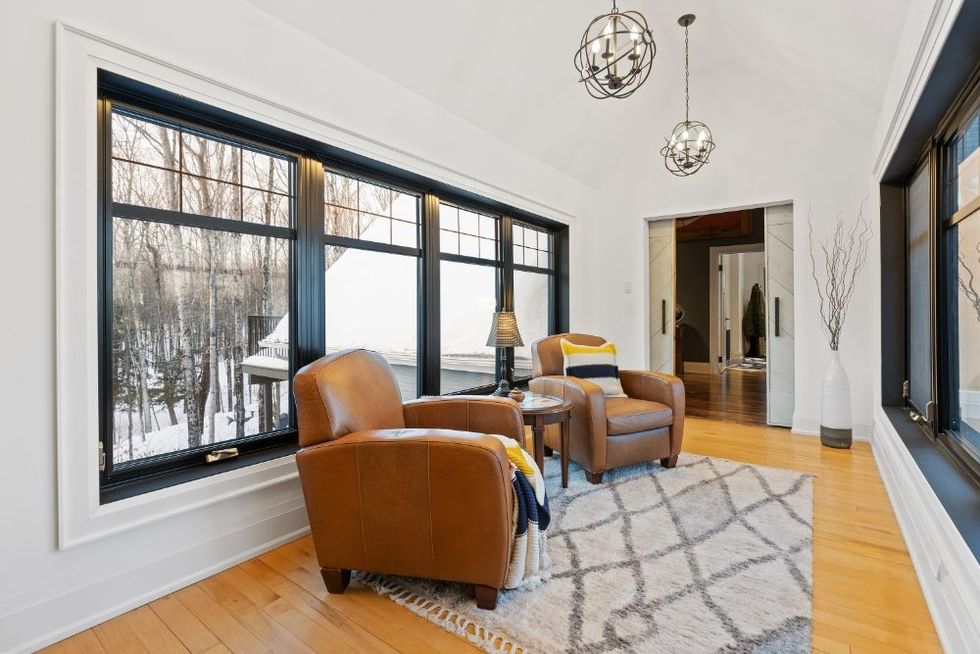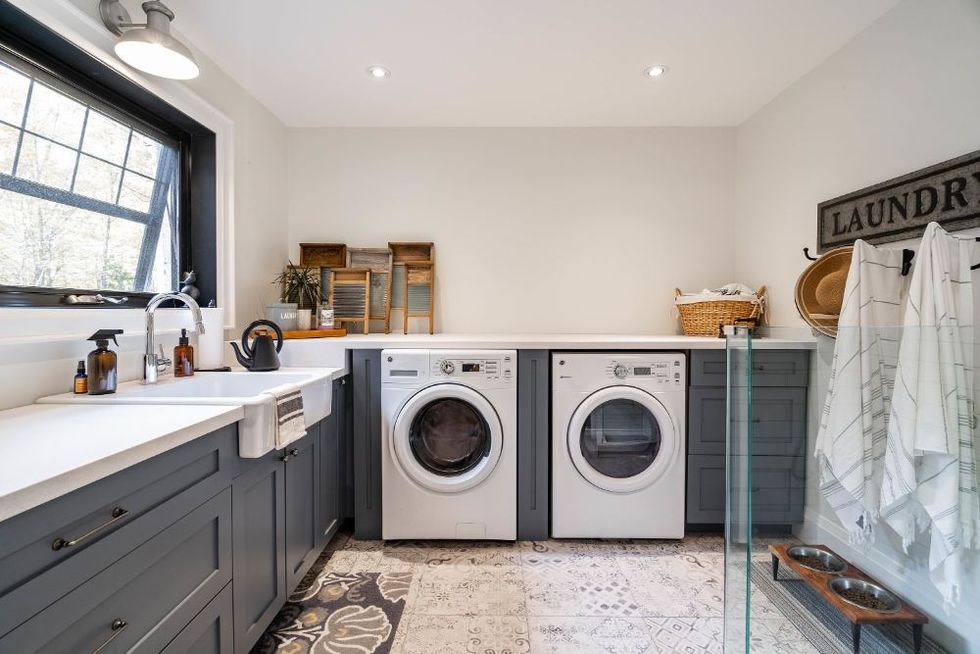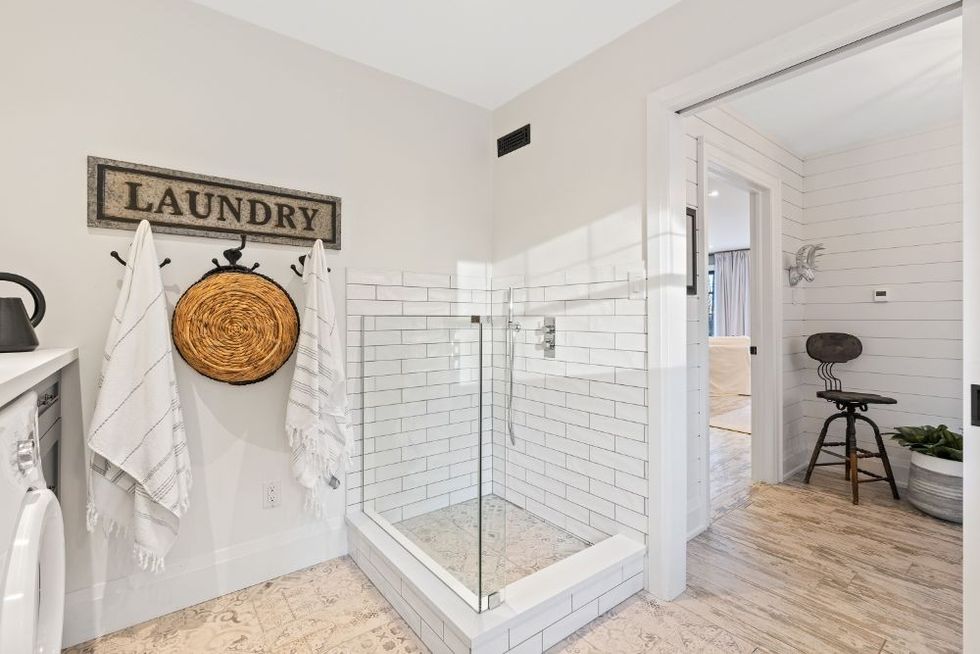 BEDROOMS AND BATHROOMS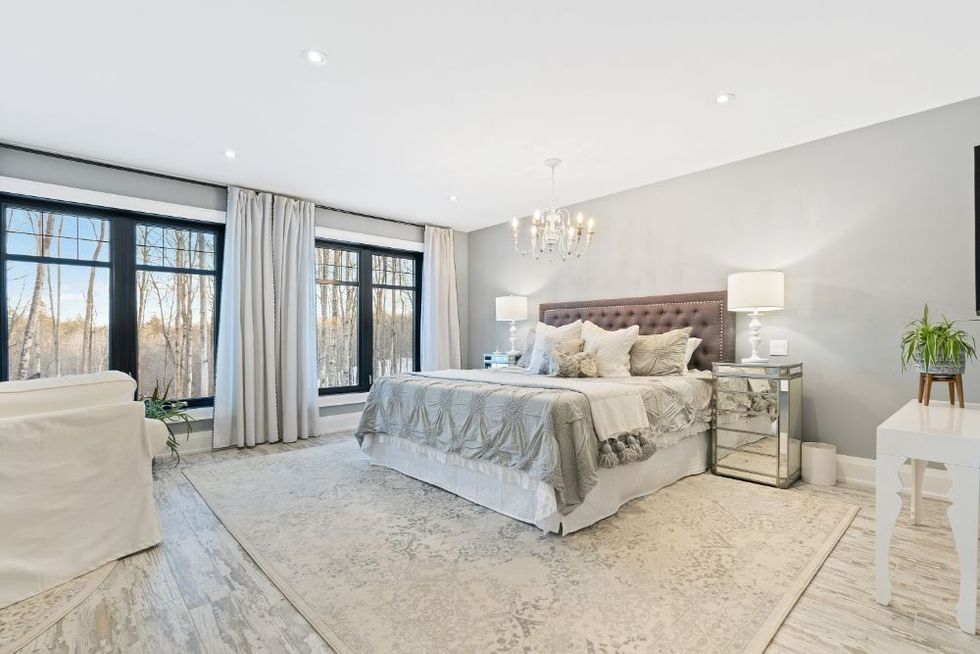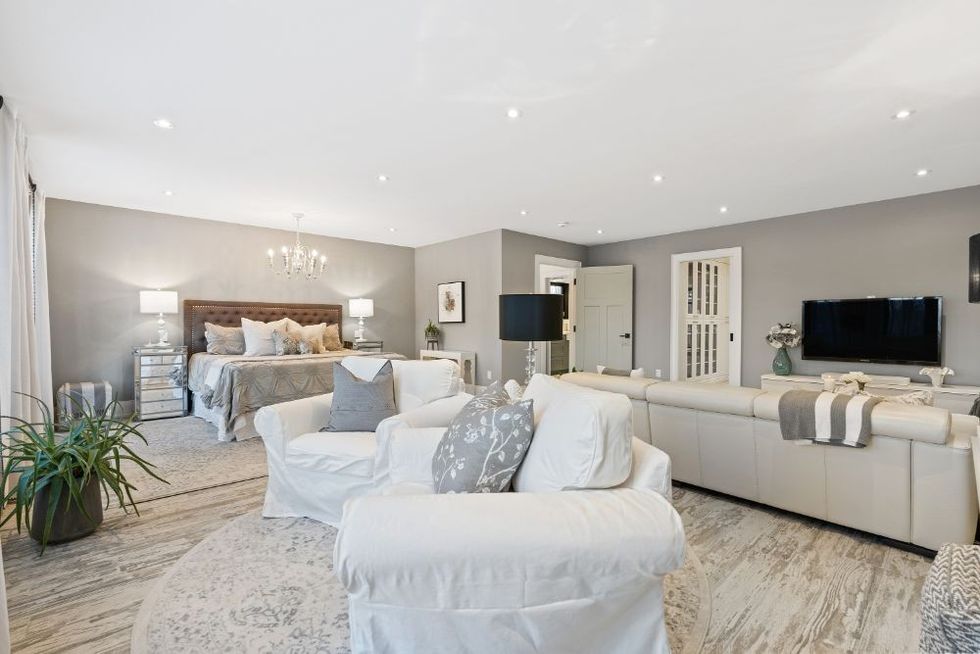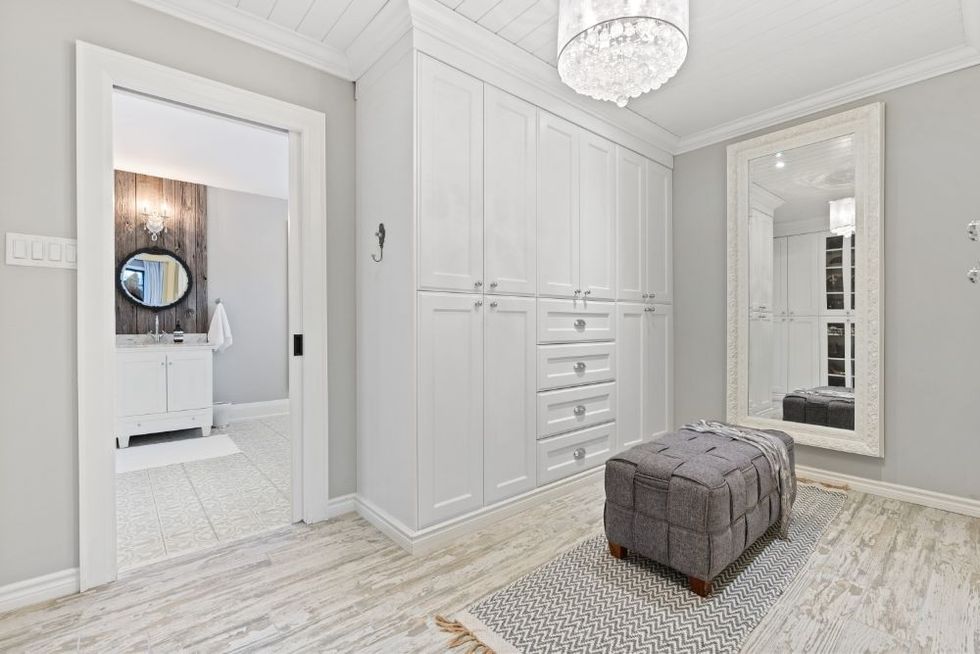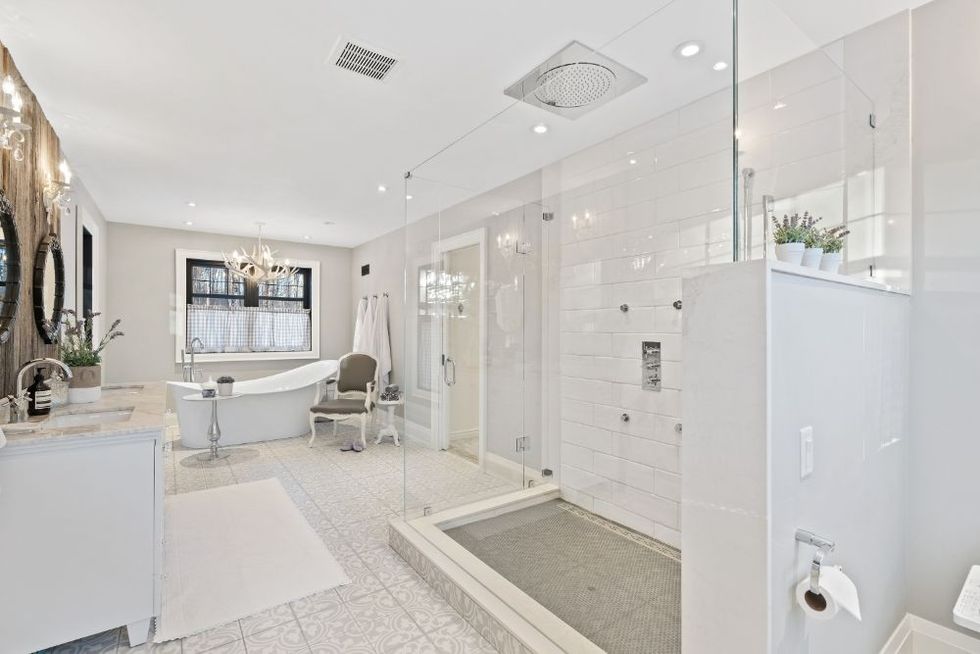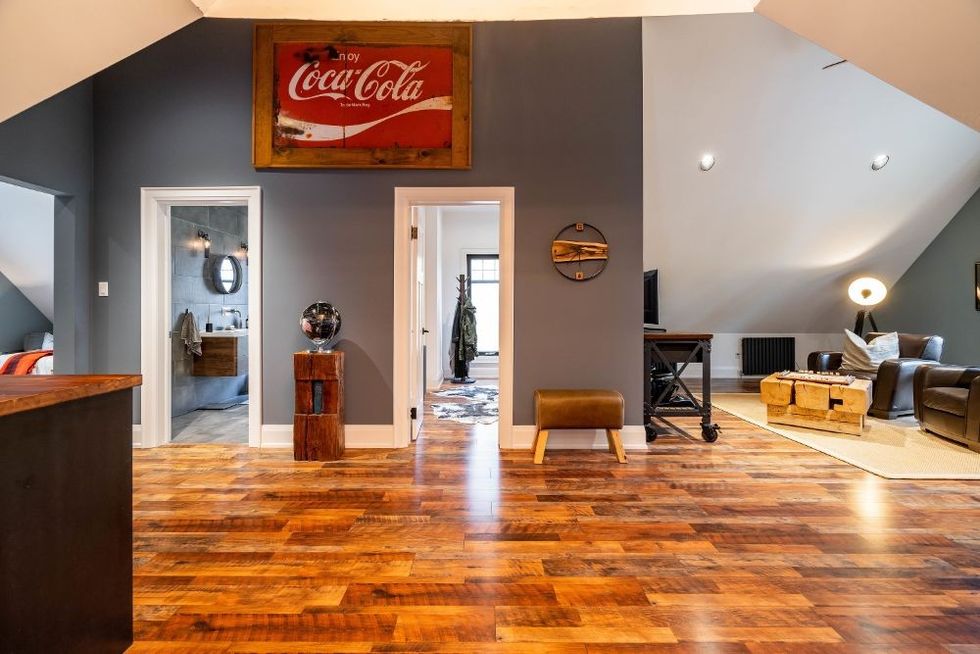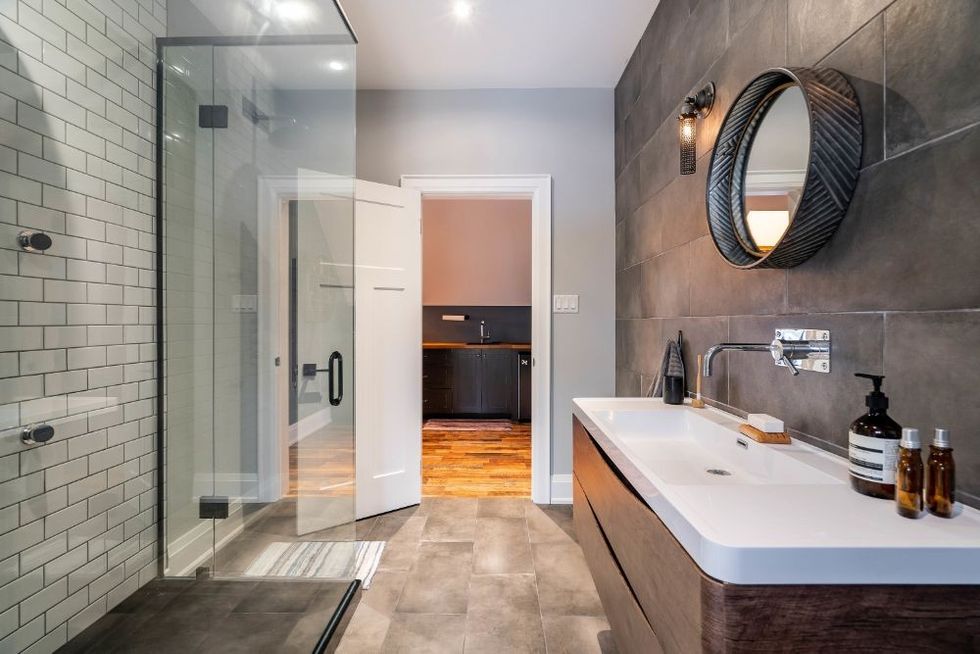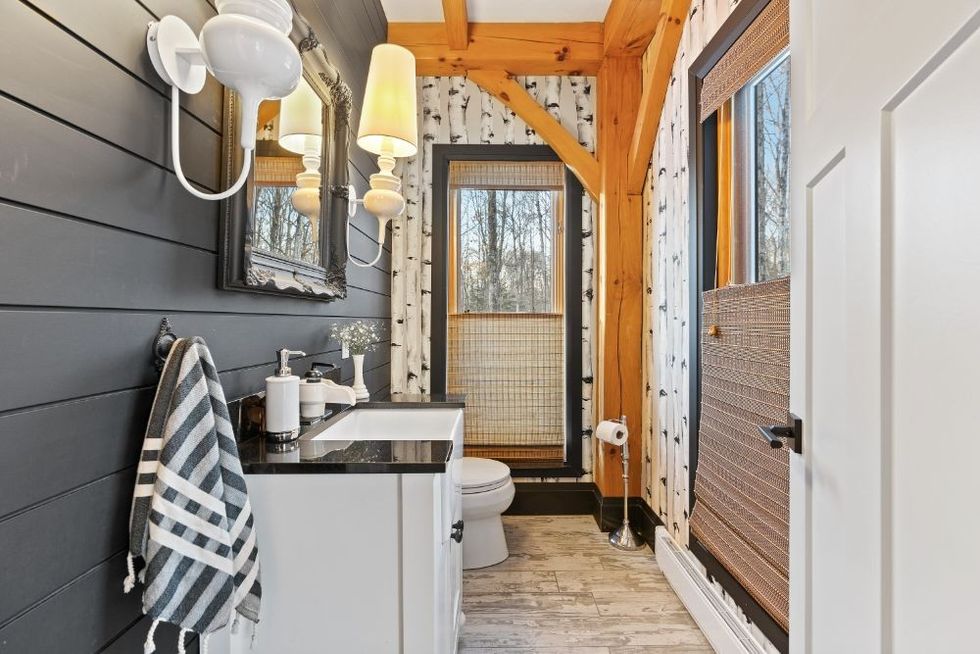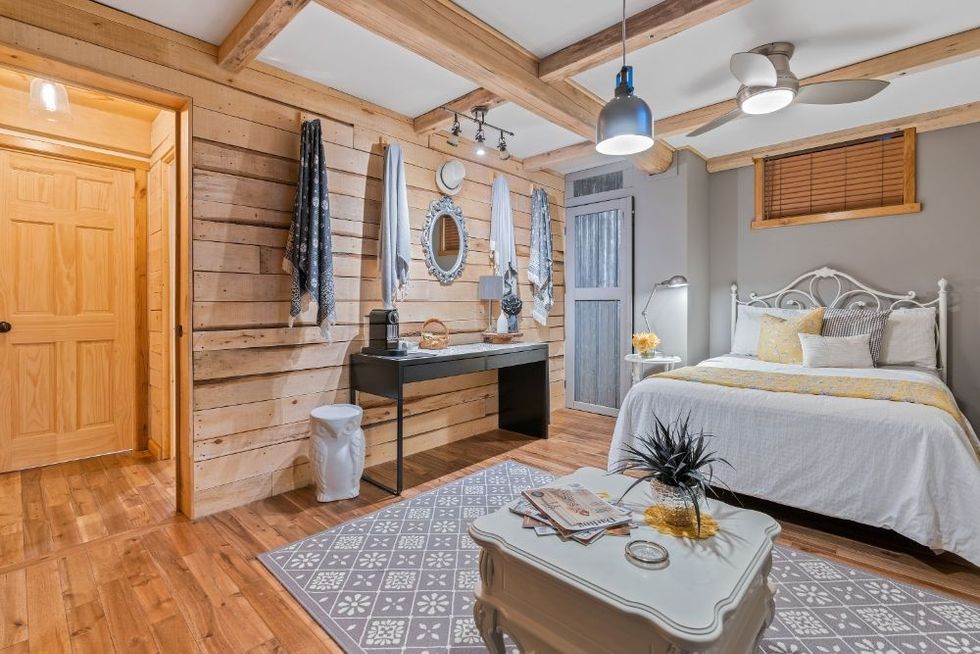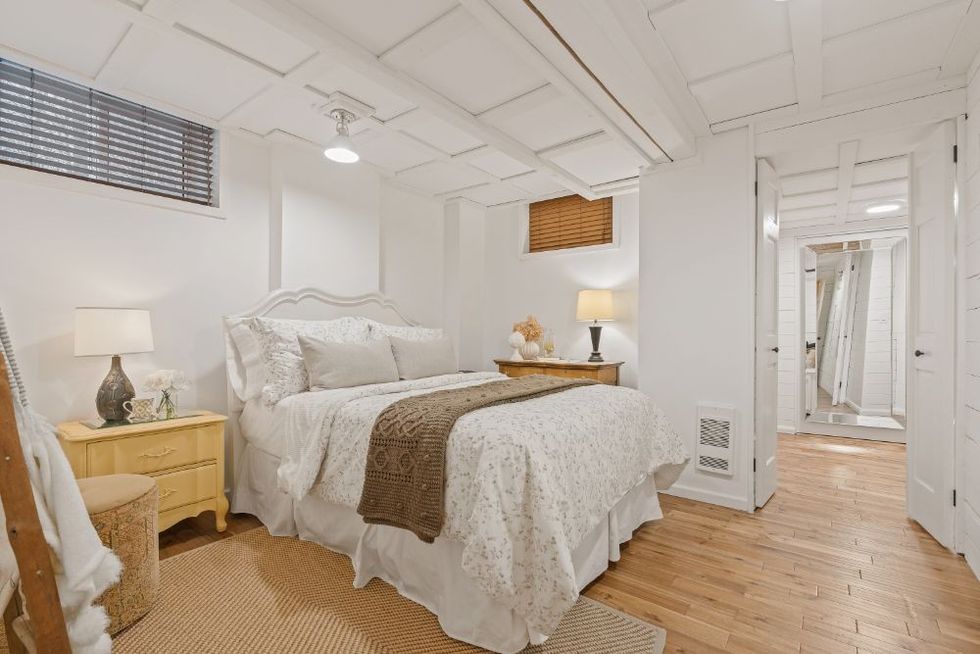 ---
This article was produced in partnership with STOREYS Custom Studio.