Toronto
Listed Luxe
This Stunning Yonge Street Penthouse Comes With a 2,500 Sq. Ft. Terrace
Coming home to a penthouse right on Yonge Street that has a terrace bigger than most Toronto properties? Sounds like a dream.
And luckily for anyone in the market for their dream home, a unit fitting that exact description is currently on the market in Toronto. Penthouse 34 inside 3600 Yonge Street has just about everything you could want in a luxury Toronto condo, and then some. The two-storey unit spans over 5,300 sq. ft. and is home to four fireplaces, a 350-bottle wine cellar, opulent bathrooms, and airy bedrooms.
"It's very unusual to get a penthouse of that size," said co-listing agent Paul Maranger of Sotheby's International Realty Canada.
Located just south of York Mills Road, the penthouse is in a sought-after location, being just a short distance from York Mills Valley Park, excellent schools, the Rosedale Golf Club, and, of course, all of the conveniences that Yonge Street has to offer.
Read: Teddington Park Dream Makes Grand Entrance to Toronto's Luxury Market
And although the building is a quick walk to York Mills subway station, the unit also comes with four oversized parking spaces — two of which are equipped with electric car chargers — and is just a few minutes' drive from Highway 401.
Everything about this penthouse was carefully designed to impress. The majority of the floor space is located on the main level, with the terrace and a guest suite located up above. But to make getting from one floor to the next more convenient, there's an in-suite elevator that goes between them.
"I've seen a lot of elevators in condos, I've seen elevators that go from one suite to the other, but I've never seen an elevator within a condo unit only for that unit," Maranger said.
The terrace, which is handily one of the most impressive in the city, has everything from a dining area to lounge space to high-tech pergolas imported from Europe. Not only do the pergolas come equipped with the ability to be fully enclosed, similar to a screened-in porch, but the slats on the roof will automatically shut any time it starts raining. And there's no shortage of space. In fact, there's a minimum of 2,500 sq. ft. — the same size as the average residential lot in Toronto, co-listing agent Christian Vermast says.
"I say minimum because beyond the deck area, the perimeter of the building is all landscaped with bushes and low plantings, so it feels like it's even more," Vermast said.
Specs:
Every room inside the penthouse — from the library to the media room to the family room and the living room — is beautifully decorated. They feature both classic elements and bolder modern touches, like the eye-catching bespoke light fixtures imported from London. The unit's current owners undertook a multi-million dollar renovation, wherein the designer took inspiration from the London and New York-based Firmdale Hotels, which use plenty of bright, bold wallpaper to add life to each space. In fact, the vestibule of the oversized primary suite features a vibrant blue wallpaper with zebras on it. And it's made even brighter by one of the unit's three skylights.
"You look up at the skylight with this phenomenal wallpaper and that just brings a smile to your face," Vermast said.
Inside the building there's also a hobby room, making it easy to keep up with your pass-times whether they be art, or music, or what have you. There's also a wide range of other amenities including an indoor pool, squash courts, a gym, meeting rooms, and guest suites.
---
Our Favourite Thing
The sheer size and opulence of the terrace make it a centrepiece of the home that would undoubtedly lend itself to some of the most impressive dinner parties around. But the real star for anyone with a four-legged friend is the patch of lawn that's been installed on it. It was installed to let your dog do its business, so any time you want to avoid taking the elevator all the way downstairs or having to take little Fido out in the rain or snow, you can. Who says you need to have a house to have a yard?
---
With everything that this penthouse has to offer, plus the fact that it's move-in ready, you could live extremely comfortably without ever having to leave the building.
THE TERRACE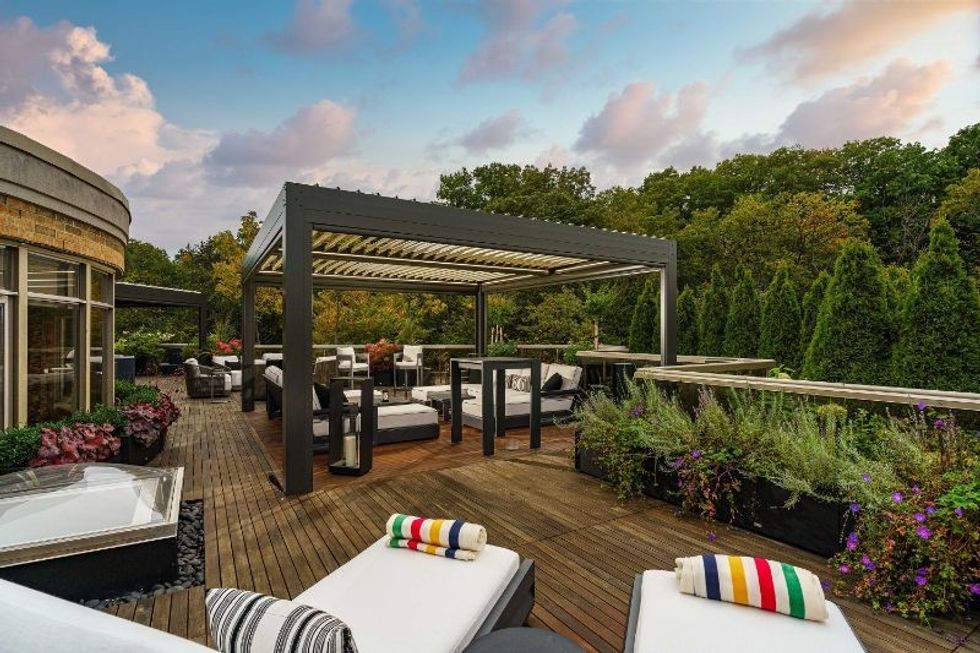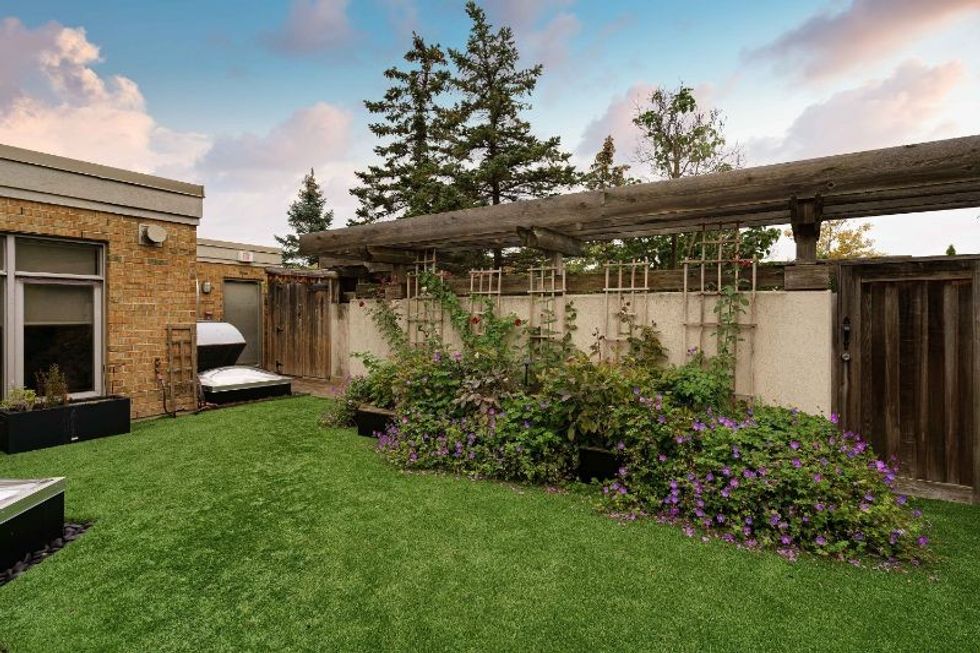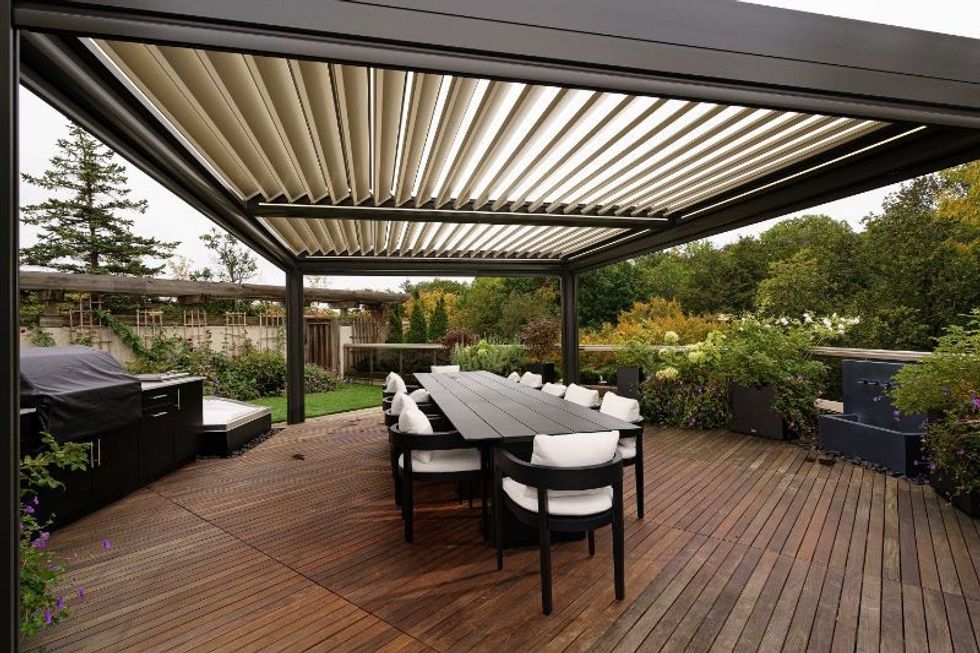 STEP INSIDE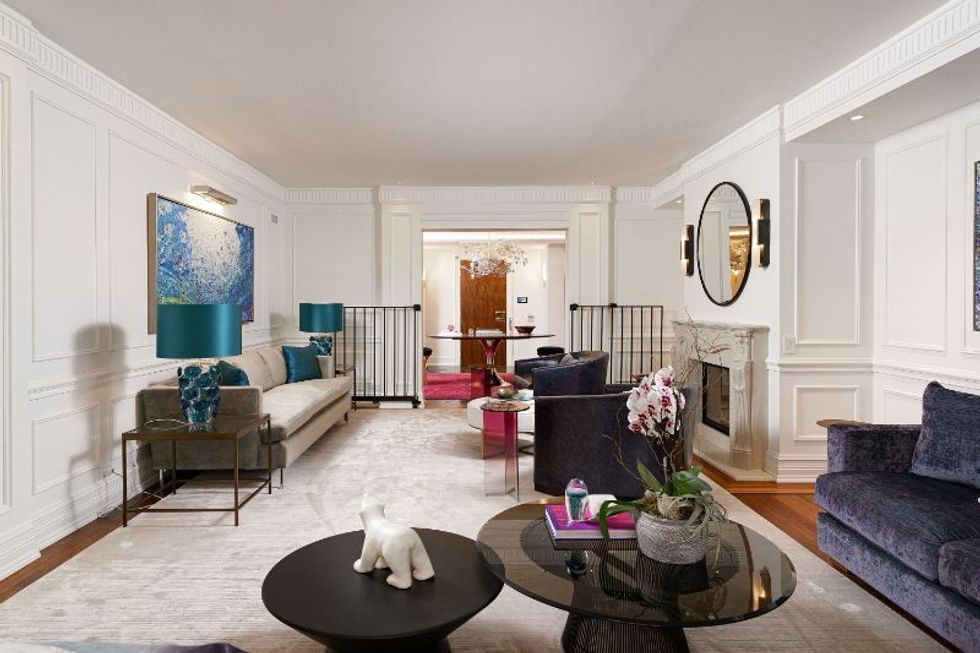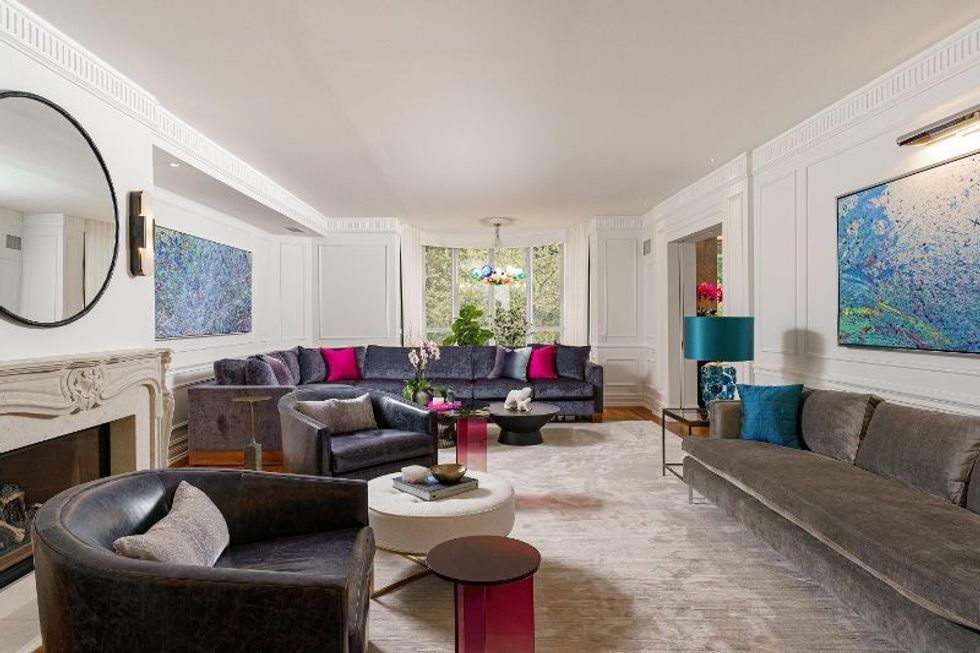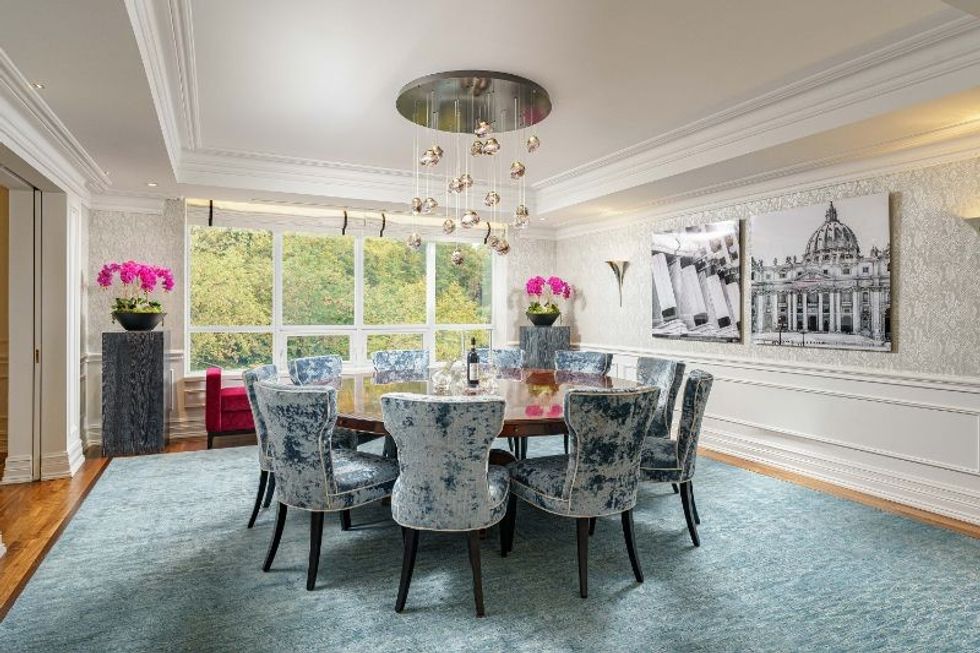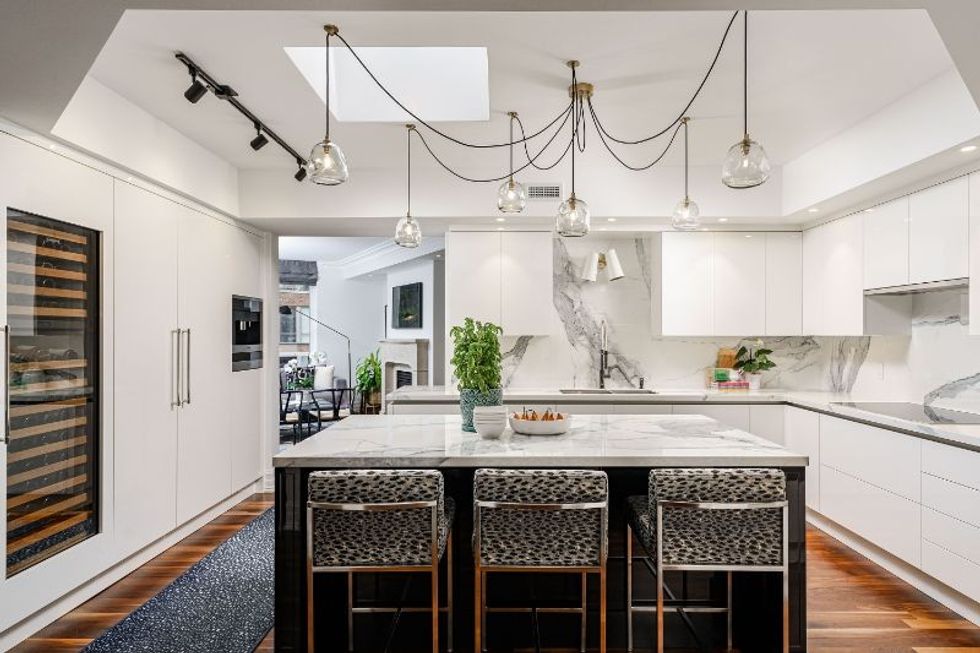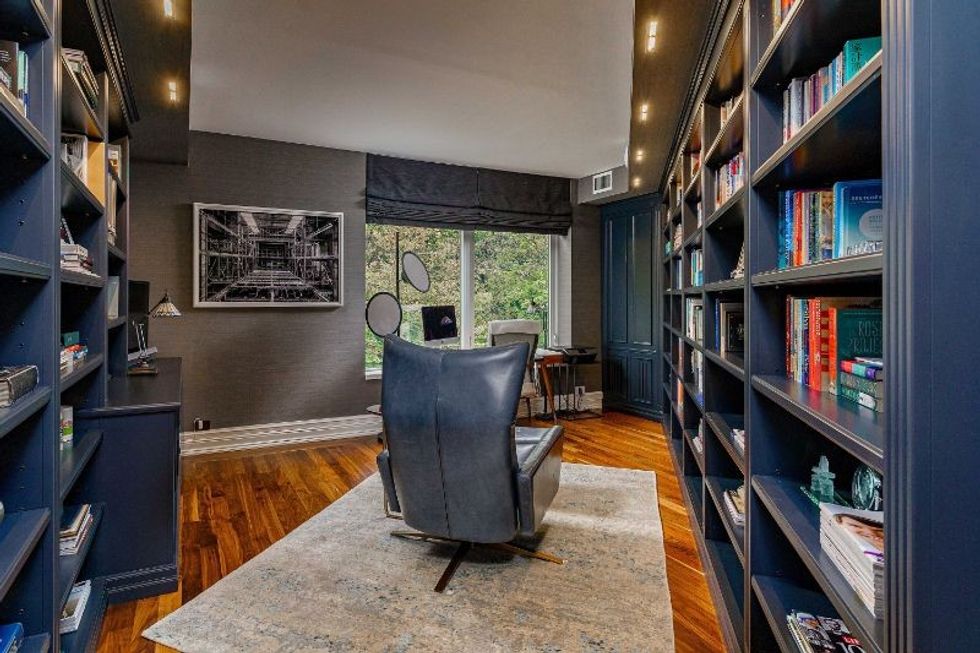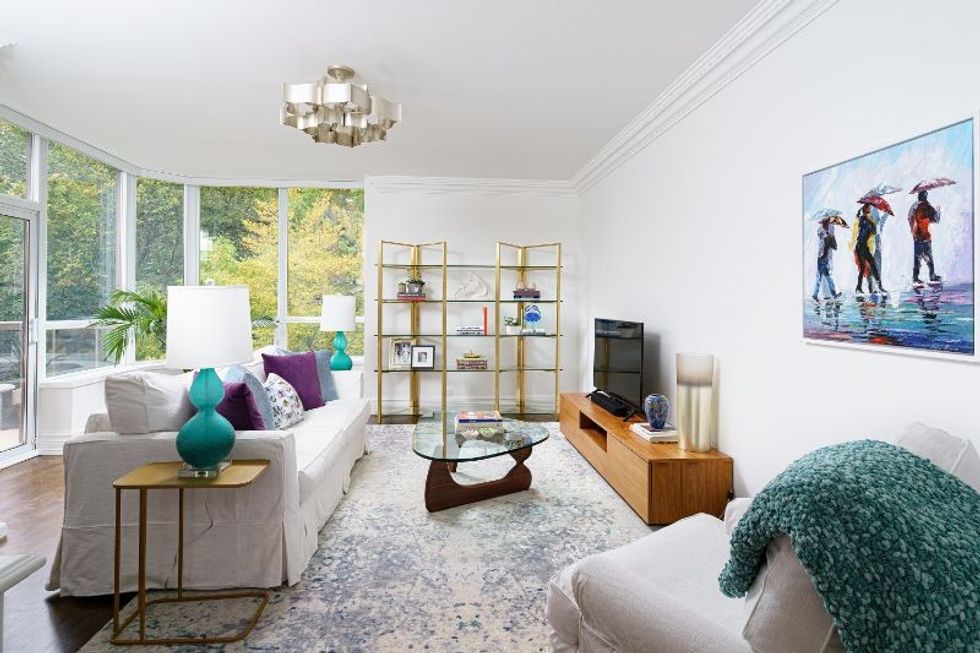 THE BEDROOMS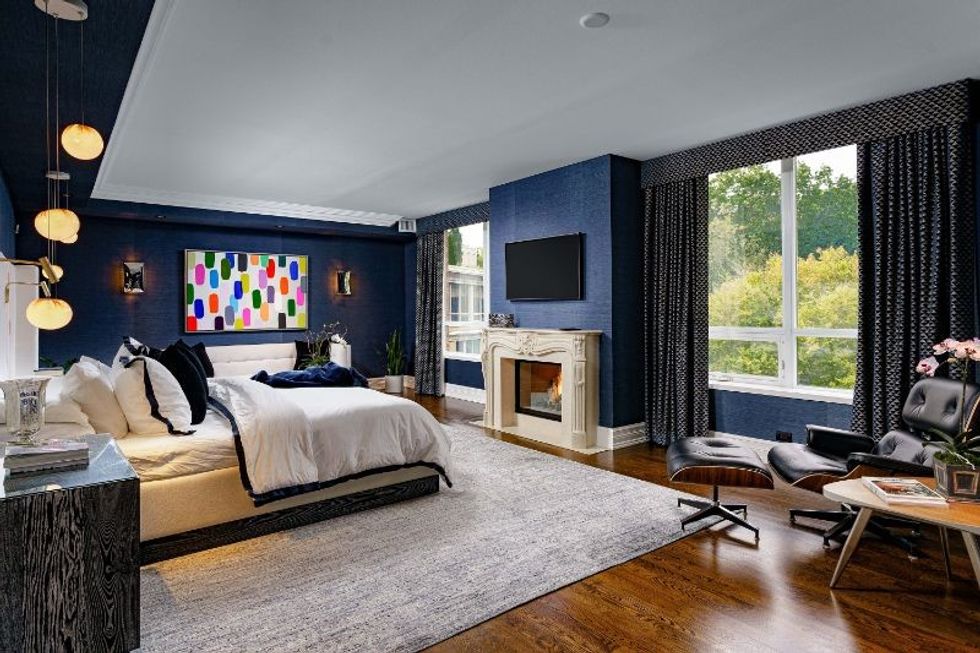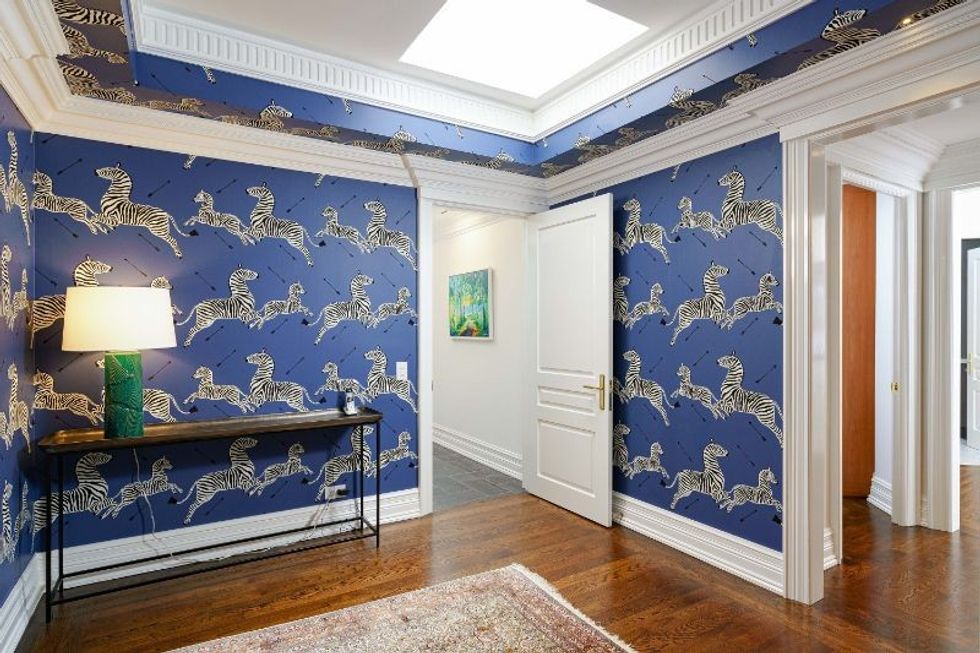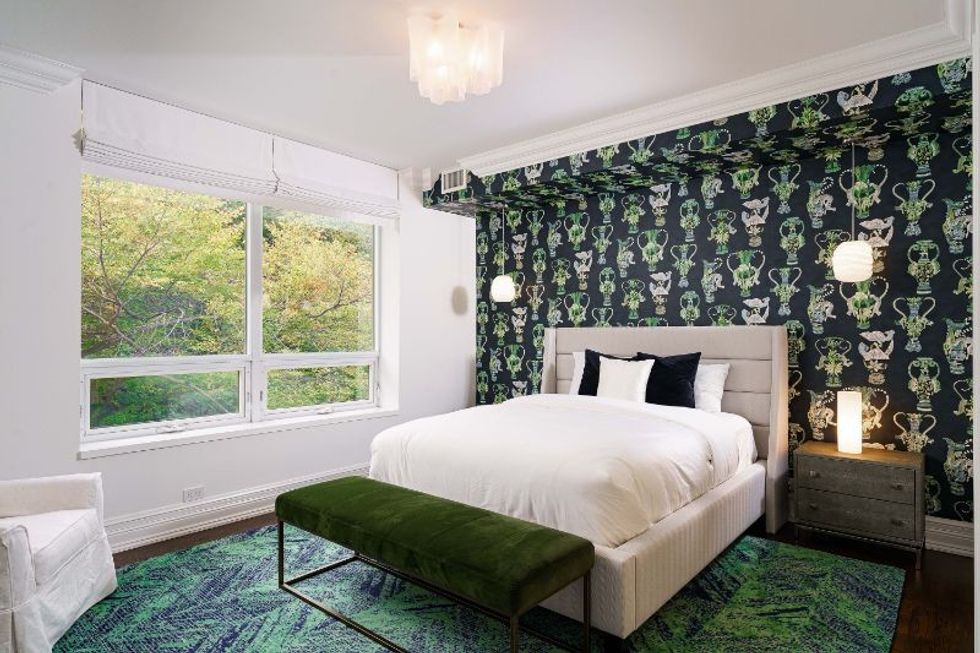 THE BATHROOMS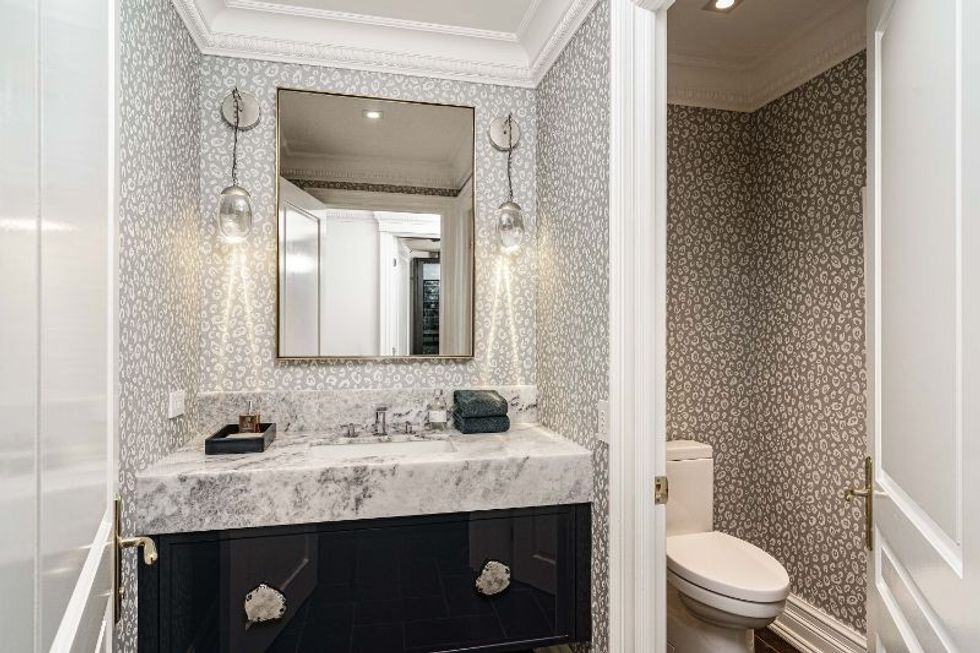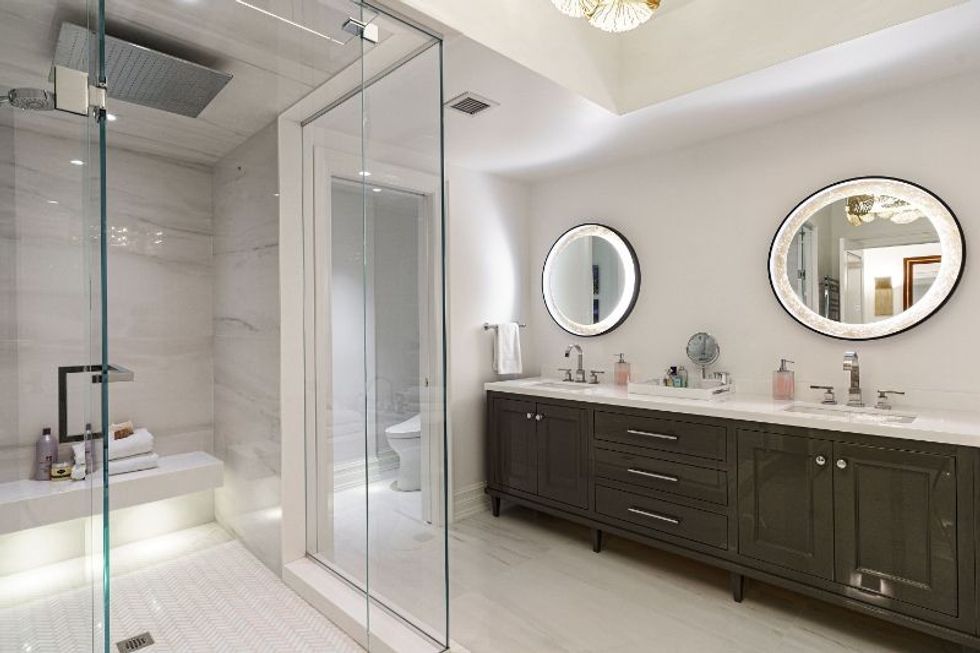 Images via: Modern Movement Creative
(Instagram: @modern_movement_creative)
---
This article was produced in partnership with STOREYS Custom Studio.