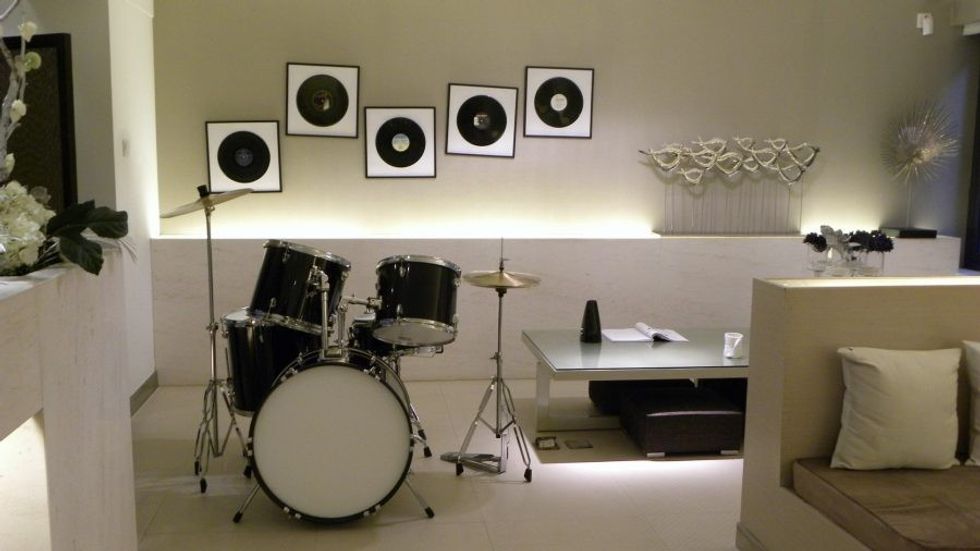 The City of Toronto has granted a motion to block lawful secondary suites, most commonly basement apartments, from being listed on short-term rental sites such as Airbnb.
Here's what you missed in real estate news from Toronto, Canada, the U.S., and around the world ending Nov. 17, 2017.
---
Toronto
Citing concerns about the city's "desperate" rental market, Coun. Ana Bailao successfully moved a motion blocking lawful secondary suites from being listed on short-term rental platforms like Airbnb.
Bailao says those suites, often basement apartments, are a key form of affordable housing in a city where the vacancy rate has dropped below two per cent, the lowest it's been in a decade, according to a city staff report.
Canada's two most expensive housing markets have moved in different directions over the past year, leaving average national sales with an appearance of relative stability that masks sharp regional differences.
Greater Toronto Area home sales fell 27 per cent in October compared with a year earlier, while Greater Vancouver saw home sales climb 35 per cent in October on an annual basis, according to statistics released Wednesday by the Canadian Real Estate Association.
The Greater Toronto Area is hamstrung by a supply shortage, and one industry professional is so fed up that she's running to become a member of the Building Industry and Land Development Association's Board of Governors.
Debbie Cosic, founder and CEO of In2ition Realty, is tired of waiting for government to solve issues plaguing the industry, the chief of which is the lengthy amount of time it takes to bring a development to market. Cosic says that has greatly contributed to the supply shortage in the GTA, and not only is it adversely impacting the entire real estate industry, it is hurting purchasers too.
Canada
The B.C. government has announced new rules it says will cut down on shady real estate deals in the province.
Superintendent of Real Estate Michael Noseworthy says the changes are set to take effect March 15.
Rent controls and stabilization are supposed to improve the lives of renters. They seldom do. Still, from New York to Toronto, such restrictions are politicians' favoured response to housing shortages and affordability concerns.
The Ontario Liberals followed that mantra in April when they restricted the annual rent increases for existing tenants to a maximum of 2.5 per cent. Ontario Premier Kathleen Wynne claimed such measures were needed to cool rents and house prices.
Canadian home sales climbed for a third straight month in October, the longest string of increases in more than a year as Toronto shows signs of bottoming out.
The number of transactions rose 0.9 percent nationally from September, the Canadian Real Estate Association said Wednesday in Ottawa. In Toronto, the country's largest market, transactions were up 2.5 percent on the month. They also rose in Vancouver.
USA
New York's 1,000-foot-tall symbol of luxury is becoming a monument to the condo slowdown.
Last week, Unit 79 of the condo tower called One57 became the biggest foreclosure sale ever in New York. It went at auction for $36 million — marking a 30 percent decline from its purchase price of $51 million in 2014.
Single-family rentals — either detached homes or townhomes — are developing faster than any other portion of the housing market. These rentals outpace both single-family home purchases and apartment-style living, according to the Urban Institute.
"Almost all the housing demand in recent years has been filled by rental units," says Sara Strochak, a research assistant with the Urban Institute. She also states that single-family rentals have gone up 30% within the last three years.
If President Trump and congressional Republicans have their way, homeownership in California will become less attractive. And that really worries Realtors and builders.
And, of course, it also should greatly disturb home buyers.
The real estate and home building lobbies have historically supported Republicans. But now they're hammering on the GOP about its tax proposals pending in Congress. And in California they're targeting seven Republican U.S. House members who face potentially tough reelection races next year.
International
2017 is shaping up to be a year like no other as an increasingly divisive political climate unsettles global markets. But, according to the latest figures from global real estate consultant JLL, commercial real estate continues to successfully navigate this uncharted territory.
Third quarter global transactional volumes remain unchanged compared to the same period a year ago, coming in at $166 billion and bringing year-to-date (YTD) volumes to $464 billion, 2 percent higher than the first three quarters of 2016.
A record 65% of landlords bought property paying in cash, more than at any time in the last decade, new research shows.
Most of them are buying property in the North where homes are cheaper with 78% paying cash in the North East of England but just 42 doing so in London where values are
In a development described as having "stunned the finance world," China announced last week it will open its financial market by lifting limits on overseas ownership of Chinese banks and securities ventures. While many observers are looking around to see who's poised to take the leap, we're flipping the telescope around to take a look at what Bank of China and other foreign banks have been up to lately in the U.S. commercial real estate market.
Bank of China originated a $389 million loan in January for the luxury Los Angeles apartment building the Ten Thousand, at 10000 Santa Monica Blvd.
Real Estate News