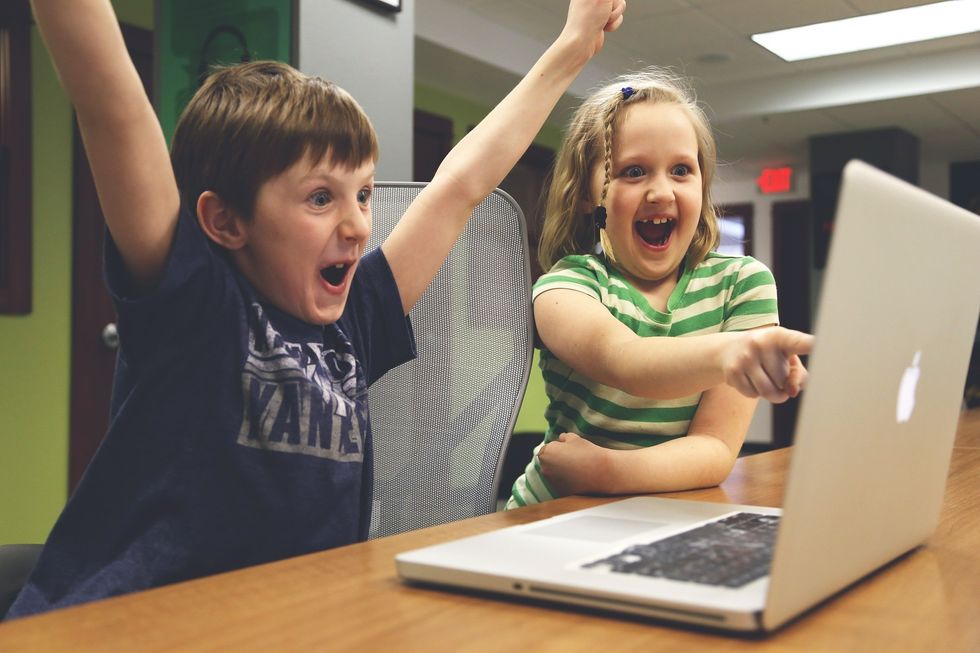 With condominiums breaking ground all across the city of Toronto and families trading in their single-family detached homes for tower living, a shortage of schools for all of these children has become apparent.
In a city expanding as quickly as Toronto, growing pains abound — and some of the most acute discomfort is felt by families with school-aged kids in the towers of Condoland.
New development is rapidly adding tens of thousands of residential square feet to Toronto's most popular neighbourhoods: young couples, priced out of low-rise options and increasingly with small kids in tow, are flooding in.
While high-density is arguably the future of Toronto housing, much of its existing neighbourhood infrastructure is firmly rooted in the past, developed in the '70s and '80s with "traditional" neighbourhoods — streets lined with single-family homes — in mind.
And, just as living in such a home is becoming a rarity for Millennial buyers, so too is the ability of their kids to attend local neighbourhood schools.
The pinch is felt most of all in neighbourhoods undergoing "hyper-density" expansion.
"The Yonge-Sheppard corridor is crazy. Kids are being bussed out by the boatload. It's cuckoo," says Krista Wylie, co-founder of the Fix Our Schools campaign.
"There are a lot of illustrations of how the systems at play aren't really working for students, families or communities."
But it's felt in lower-density neighbourhoods, too.
In highly coveted Leslieville, a family-centric but urbanely hip pocket just east of the downtown core, warning signs are posted on new condo development sites by the Toronto District School Board.
They're to alert prospective newcomers that there may not be room for their child at the local school, and they'll be bussed to another.
Many schools at capacity enrollment have closed to new students not already in feeder schools and programs.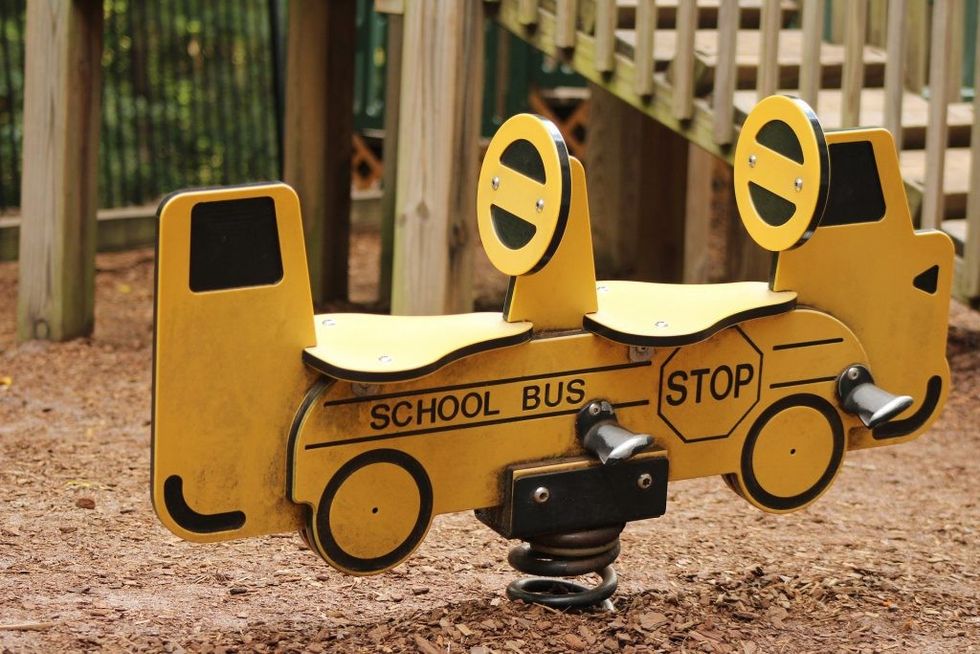 Then there's the standoff underway on the playground of John Fisher Junior Public School, which neighbours the site of a new 35-storey tower in the booming Yonge-Eglinton district.
Parents have argued that construction debris and noise will be disruptive or pose a danger to students. The alternative is to bus attendees of the popular French immersion program to another school six kilometres away.
According to the TDSB, nine other schools could soon be in the same boat.
Wylie laments a disconnect between the development that is being approved (sometimes by the previous iteration of the Ontario Municipal Board following City of Toronto concerns) and that builders and school boards are passing the hot potato of responsibility.
"When the local trustee, as they are wont to do, will show up to a public development meeting, they inevitably will do a good job: They'll stand up and they'll voice concerns, ask the developer if they've done their research, and the answer is that basically it's the school board's problem. They will need to figure it out," she says.
While it's easy for parents to point fingers at builders for disrupting their neighbourhood's educational equilibrium, Sam Mizrahi, president of Mizrahi Developments, says developers are keenly aware and sensitive to the issue — but the entire city is playing a massive game of catch-up.
"There's really two sides to this equation," he says. "One is you've got areas where development has taken place in school districts, where the school districts are not equipped for the density coming in, and there's not enough capacity in the schools.
"We saw that at Yonge and Sheppard, for example. In that area, massive condominium developments went up and the school system there didn't have the capacity to handle the thousands of units that were going up and the people going in. And they're building new schools for that now.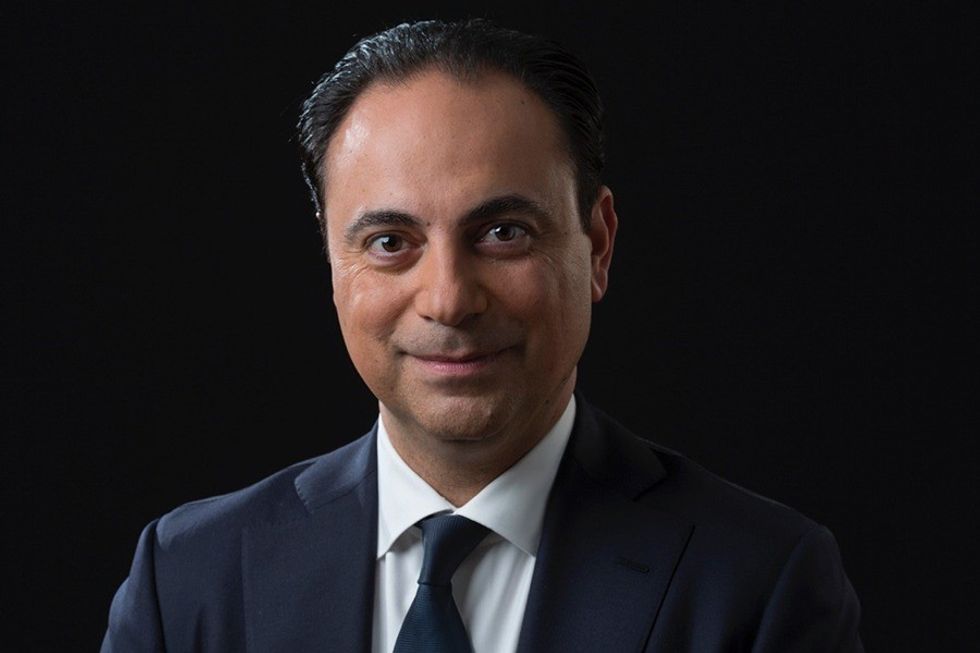 Sam Mizrahi of Mizrahi Developments
Mizrahi continued: "Then you have other areas in the city where schools are actually being sold and shut down, because there aren't enough students or density in those areas. Arlington Public School is a good example of that, that sold a couple years ago (in the Eglinton and Arlington area)."
He says that it's key for developers to work symbiotically with the city, and that the city needs to do a better job of updating existing infrastructure in areas with heavy builder interest. According to Mizrahi, the five- to seven-year process it can take to submit and approve a building application for Toronto townhouses or condos offers insights as to what a neighbourhood will need in the medium term.
"You have a huge runway of time to figure out what the needs of that community are, from a school system placement, how many students are going to come in, how many teachers you need, and how many classrooms you need," he says.
Greenbelt puts squeeze on city schools
Mizrahi also points to building restrictions in Ontario's Greenbelt, which he says greatly reduced developers' ability to create master-planned communities.
The capacity that would have been handled by the new school and districts in those communities are instead being absorbed by the existing inner-city system.
"It just doesn't have the capacity," he says.
"When you're doing urban sprawl developments, like in Richmond Hill and Markham and Vaughan, they don't have this issue. The reason is, part of the master plan when you're going in to develop a hundred acres is that the city and the developers work together and they build into that master plan.
"They build in fire departments. They build in libraries – it's part of the master plan to service that community and neighbourhood to put the schools in."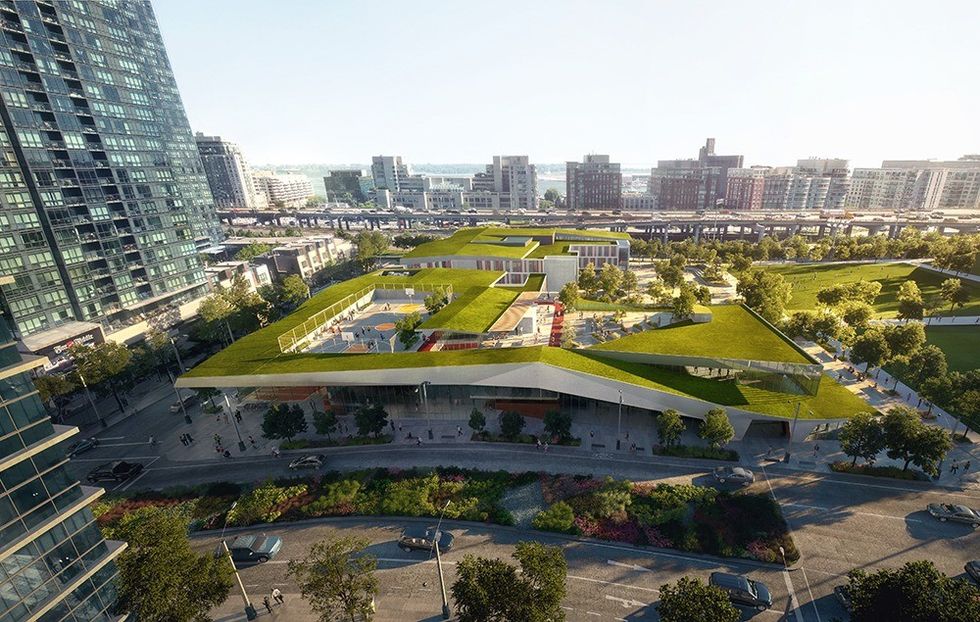 An aerial image depicting the green roof or fifth façade of the Canoe Landing Recreation Centre and Schools Complex as taken from Fort York Boulevard looking out to Lake Ontario, showing how residents living in the surrounding condominiums would experience the campus. (Courtesy ZAS Architects/Plompmozes)
One bright spot amid the city's school scarcity can be found in CityPlace, one of Toronto's few high-density master-planned communities, located just north of Lake Ontario along Front Street, Blue Jays Way, and Fort York Boulevard.
Formerly rail lands purchased by Concord Adex in the early '90s, it will now be the proud site of not one but two brand-new schools, daycare and community centre. Shovels broke ground in July, which was great news for residents, the demographics of which have shifted drastically from young professionals and students to families.
"The most common thing I hear is, 'When is my school opening?'" says Ward 20 Councillor Joe Cressy. "And the answer is, thankfully, soon — in the fall of 2019, it will be open."
And residents have been waiting quite some time. The schools (one under the TDSB and one under the Toronto Catholic District School Board, set to will host 550 students each) have been promised for more than two decades. They've been finally brought to fruition by a unique deal between the developer and the city; developer levies, collected after the construction of each of CityPlace's 22 buildings, have funded the project, as well as the Fort York Library, two parks, and a second daycare facility.
"Where we (the city) got it right was we actually said, 'You can build this many new units if you provide this amount of social infrastructure to make it livable'… Where we got it wrong is the sequencing; rather than have the social infrastructure built alongside the residential units, the residential units were built first and then the infrastructure came, which meant that there's this interim period where there's a deficiency in those services," Cressy says.
He adds that while CityPlace is an example of smart planning, it illustrates the challenges felt in other downtown neighbourhoods, such as King-Spadina, where the population has exploded from 945 in 1996 to more than 30,000 today.
"We haven't built a new school. We haven't built a new park. We haven't built a community centre … Because it was not master planned, it was done on a site-by-site basis," he says, though adding a new community centre is in the works for Richmond Street.
"King-Spadina is an example of where we're playing catch-up. And we're playing catch-up in far too many other neighbourhoods."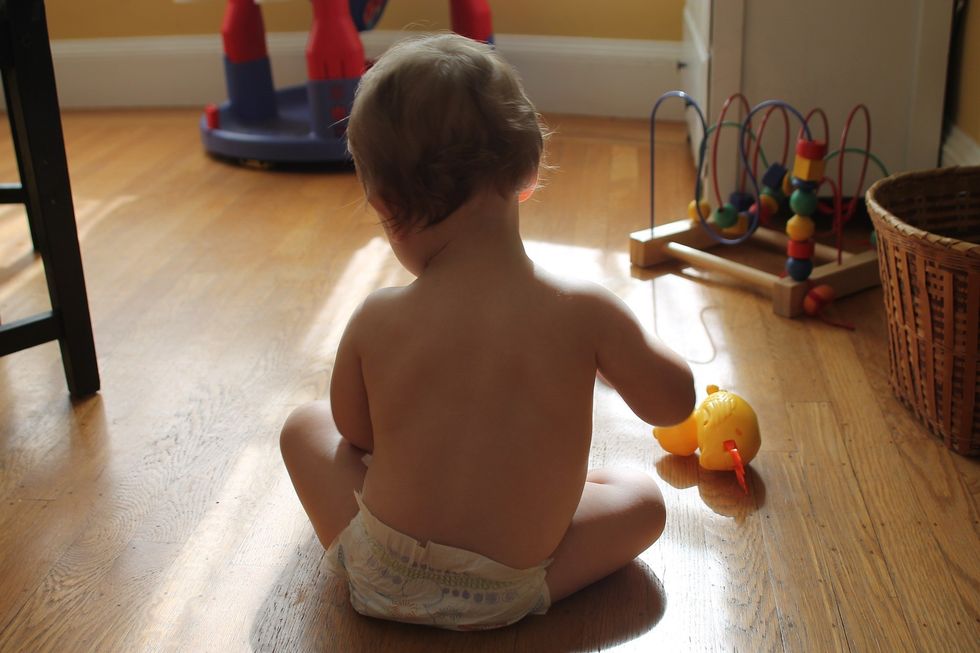 Mothers and fathers are worried that their infants won't have a place in the Toronto daycare system because of downright affordable costs.
Families feeling unsupported
For nearby Fort York resident Lizzy Adams, however, when it comes to her family's needs, new neighbourhood development is racing against the clock. She's worried that a school slot — not to mention affordable daycare — won't be available soon enough for her infant daughter. She and her husband are one of the thousands of families making Fort York home, drawn to its alluring combination of lakeside green space and downtown amenities. However, she says, it's clear the neighbourhood hasn't been designed with kids in mind.
"… We knew we would start out as a condo family if we wanted to be in downtown Toronto," she says. "But I find it really annoying that there isn't a pharmacy close by, or grocery stores. I find there's a lack of pediatricians, and family doctors."
And, as a condo dweller who lives on the other side of Bathurst Street (the cutoff point for CityPlace), she doesn't know if her daughter will be eligible to attend the new school. She says that other than a contest to name them, communication about the schools to residents has been minimal.
"With the number of families coming in, will the school be able to accommodate everybody? Is there going to be a lottery, when do we have to sign up?" she asks. "There are certain daycares, and even Montessori programs that operate in the area, and I'm literally just on the other side of Bathurst Street, but because I'm west of it, I don't get priority into that daycare — so is the school going to work the same way?"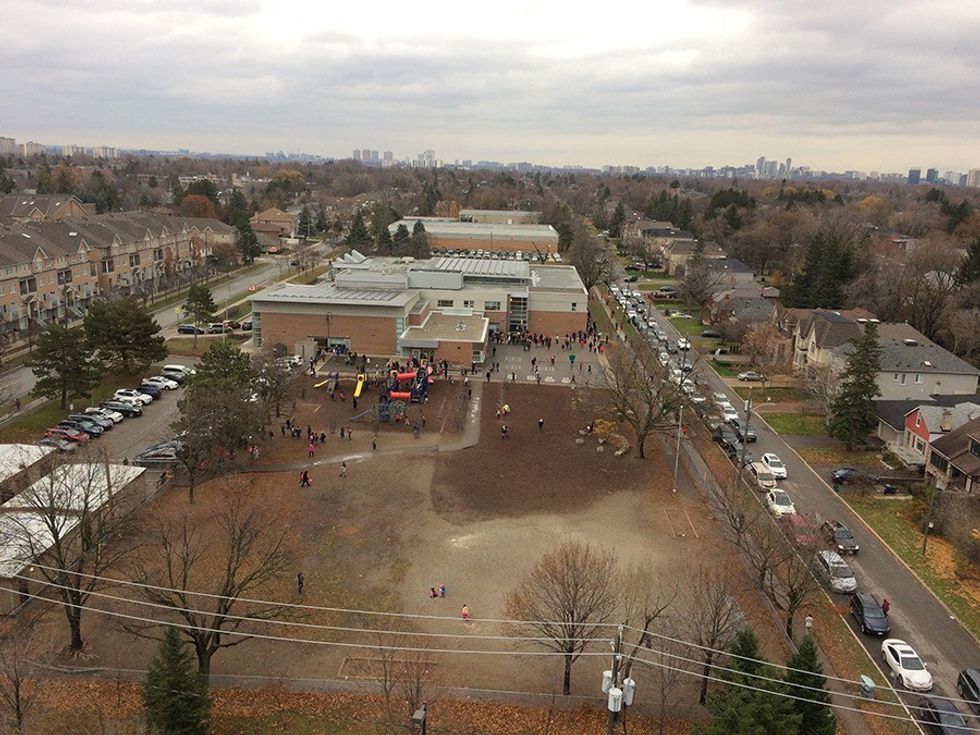 McKee Public School, along with the resulting heavy morning congestion, can be seen from Marc Bhalla's North York condo. Even in such close proximity, zoning laws dictate the kids in his condo, located across the street, must be bussed elsewhere. (Photo by Marc Bhalla)
It's the intricacies of city zoning that lie at the heart of highrise-dwelling parents' frustration. Marc Bhalla, mediator at condomediators.ca and former board member and president of his condo's resident association, has advocated for families in his building who feel they're getting short shrift on nearby classroom space. His North York condo is in the unique position of being located directly across the street from a public elementary school — yet the condo kids are bussed elsewhere.
"It's still a big sore spot for them. At one point, kids (from outside the condo) were being bussed to the school across the street from us, when kids from the building were being bussed elsewhere, and it really felt to them like a slap in the face. They felt they were being treated like second-class citizens because they lived in condos as opposed to traditional housing," Bhalla says. "This happened because the city based the zoning on the year a property is built, so if you were to buy a traditional house, tear it down and build something new, you could find yourself not zoned."
It's created a divide between those living in low-rise housing and those in condos, he says, as those in houses zoned in for the local schools are loathe to give up the status and resulting property values.
He adds that efforts to reach out to government have been less than satisfactory. "In the past, when myself and members of my community have reached out to the different levels of government and school board trustees, what we always get told back is, that at the time the condos were built, nobody expected kids to live in them."
Things get further complicated, he adds, when there are multiple buildings with needs in question.
"When I was president of my condo, we had a trustee come in to speak to our community, the summer before last. What he basically said is, 'Look, if the school board lets your condo go to the school, what about all the other condos along your street? Then, all of the sudden the school is going to be full, without any (children from) traditional housing being able to attend. On top of that, if we were to zone it to be allowed, we'd have even more kids because it would increase the appeal of your property.'"
While a perfect storm of high-valued real estate, outdated amenities and shifting demographics is to blame, at the end of the day, the City of Toronto is in the unenviable position of retrofitting the city to accommodate future students. But the issue is receiving top consideration — Cressy says planning has entered the final-year phase for the TOcore study, which will provide a critical framework for how much development can be absorbed downtown, and the social infrastructure to make it livable.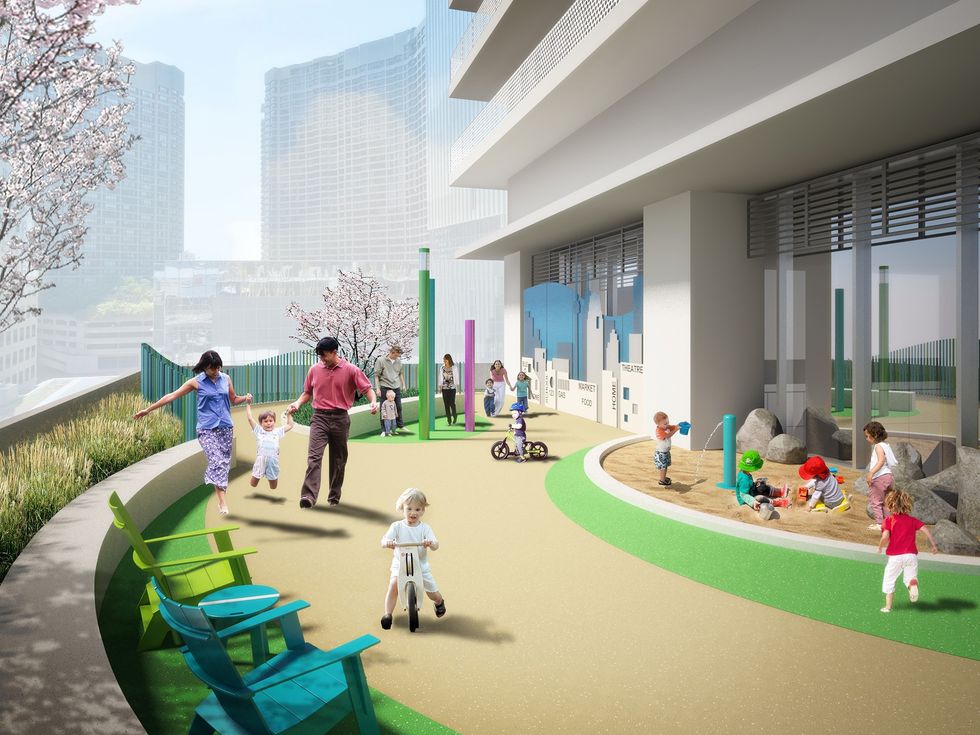 Menkes consulted with early childhood development specialists to create this on-site outdoor playground and track at its Harbour Plaza. (Courtesy of Menkes Developments)
City council has also recently passed new guidelines designed to improve conditions in vertical communities, requiring a plethora of family-friendly features in developments moving forward. A quarter of all new units must be two and three bedrooms, at a minimum of 969 and 1140 square feet, respectively. Amenity spaces specifically for children, such as youth fitness, craft rooms and toddler social areas, must be created, and lobbies must include stroller storage. A new focus on parks and playgrounds will be mandatory in neighbourhood development.
CityPlace is unique in how funds have been raised via developer levies for the schools, earmarked from the get-go when Concord struck a deal with the city to purchase the former Rail Lands. While all developers pay levies, Cressy notes that the funding structure in CityPlace isn't a widespread practice, though he feels it could be an effective one in other growing neighbourhoods.
Cressy says that the levy system used to fund the CityPlace schools would make a lot of sense on a wider scale, an issue to be reviewed closely by the study.
"As we look to TOcore, there's a real case to be made that downtown needs a levy system to be put in place to catch up on that infrastructure, so that development can continue," he says. "Because if we don't catch up on the infrastructure, we're just setting ourselves up to fail."
---
Stay tuned for a second feature next Tuesday by Penelope Graham discussing the top trends we're seeing with Toronto families who are raising children in condos.
Toronto Condos & Homes