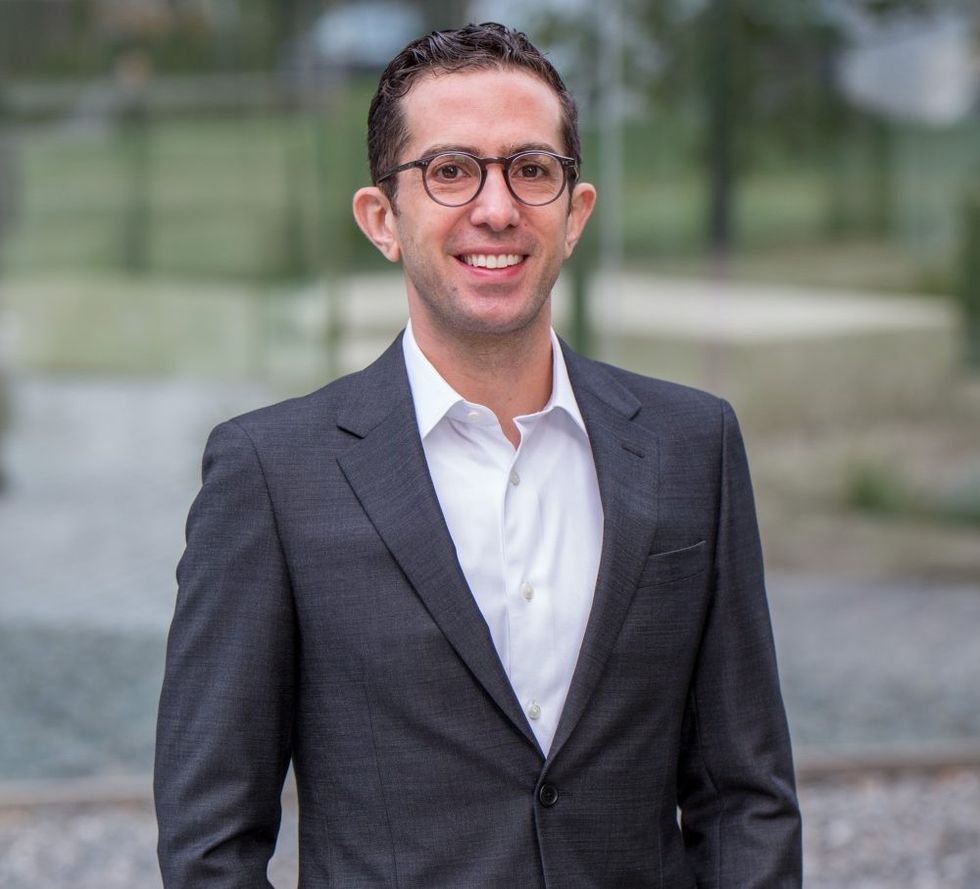 Maurice Wager, president of Collecdev and one of the recipients of the 2018 Affordable Housing Champions Award
Affordable housing is one of the greatest issues affecting the City of Toronto. We're always asking what can be done. We don't always look at the people and businesses doing things to make it better.
---
Today we are.
Mayor John Tory and Deputy Mayor Ana Bailão just recognized 18 housing organizations as Toronto's 2018 Affordable Housing Champions. The awards were presented to non-profit and private sector organizations with rental and ownership affordable housing developments currently under construction.
"We are committed to building more affordable housing at a faster pace," says Mayor Tory in the City's news release.
"The Open Door Affordable Housing Program was designed to facilitate the construction of affordable housing to help people find safe, decent and affordable homes."
Together, the organizations awarded today, are creating 1,094 affordable homes in 20 developments in 12 wards across the city.
Deputy Mayor Bailão, the City's housing advocate, says, "It is only through these strong and ongoing partnerships that the City can succeed in providing new affordable rental and ownership housing for Torontonians."
Maurice Wager is president of Collecdev and one of the awards recipients. Collecdev's commitment to affordable housing is manifest in its goals.
"As one of our primary social sustainability initiatives, Collecdev is dedicated to building better communities, through affordable housing," Wager told Storeys, as part of this feature on affordable housing.
"Our goal is to create thriving neighbourhoods with experiential qualities for better living. This is one of the key responsibilities we have as city builders, in the pursuit of Toronto's healthy and balanced growth."
As an example of Collecdev's work, it recently applied these principles at Balliol Park, where over 50 per cent of the Davisville building includes mid-range, affordable rental units. In addition, 30 and 36 Tippett, will include 200 affordable rental and ownership units, as part of a greater objective to build complete communities.
Also honoured today was Tridel. Its executive vice-president, Jim Ritchie, contributed to Storeys' affordable housing piece as well.
"Tridel has experienced this shift and we continue to evolve our condominium development plans to include larger options for many segments of the marketplace, such as families with children," said Ritchie.
The Daniels Corporation is another notable organization among these award recipients.
Mitchell Cohen also joined in on the affordable housing article.
"Let's not wait for government to change the dial on affordable housing. Every one of us can make a difference today. Pick up the phone and call Habitat for Humanity, Covenant House, Community Living Toronto, Dixon Hall, the YMCA or any of the incredible agencies fighting for affordable housing."
The following 18 organizations were recognized at the Affordable Housing Committee meeting today:
• Artscape
• CollecDev
• Daniels Corporation
• Egale Canada Human Rights Trust
• Habitat for Humanity GTA
• Hines Interests Limited Partnership
• Humewood House
• Madison View Homes Inc.
• Malibu Investments
• Native Men's Residence
• Options for Homes
• Rockport Group
• St. Clare's Multifaith Housing Society
• Toronto Community Housing Corporation
• Tridel
• Trillium Housing
• Westbank Corporation
• WoodGreen Community Services Corporation
Industry Profiles