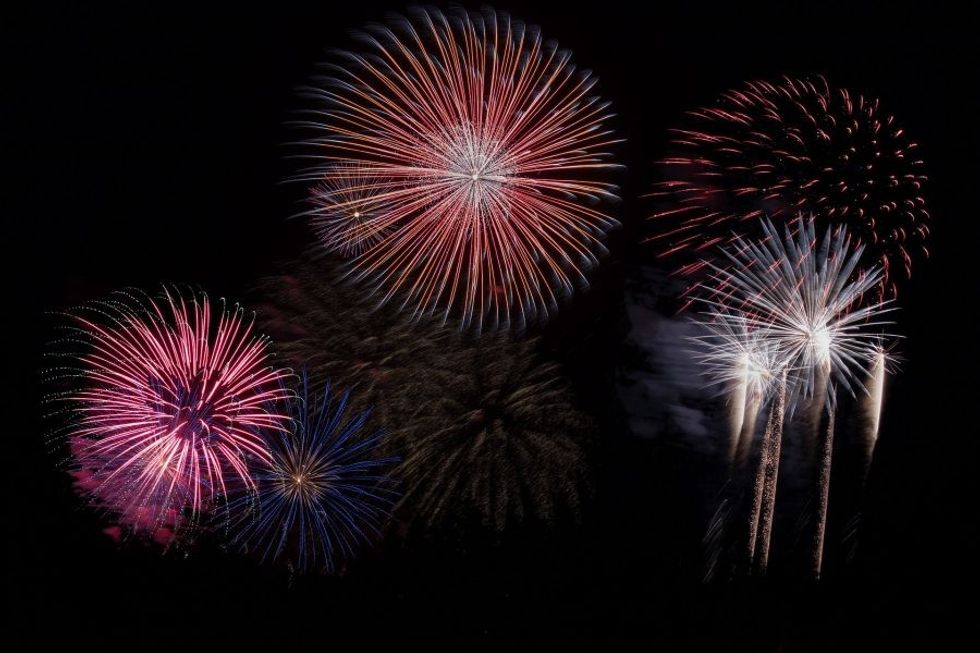 Canada Day fireworks in Toronto? Yes. Please.
---
There's nothing quite like watching fireworks pop and explode over the city on a long weekend — especially Canada Day long weekend.
Sitting on a chair or blanket with your boo in a romantic park, or with the family at a festival ... It's always a captivating site to take in.
We've compiled a list of the best places in Toronto to watch the fireworks this Sunday. (Okay, maybe we added Niagara Falls and Canada's Wonderland to the list, but you can't blame us, right?) And be sure to arrive early, armed with a lawn chair and/or blanket. Unless you're lucky enough to catch the display from your balcony.
1. Mel Lastman Square
Where: 5100 Yonge Street
When: 10:30 p.m.
2. Amesbury Park
Where: 1507 Lawrence Ave. West
When: 9:45 p.m.
3. Milliken Park
Where: Steeles Road and McCowan Road
When: 10:00 p.m.
4. Ashbridges Bay Park
Where: Lake Shore Boulevard East
When: 10:00 p.m.
5. Stan Wadlow Park
Where: 373 Cedarvale Avenue
When: 10:00 p.m.
6. Centennial Park (Ribfest)
Where: Etobicoke
When: 10:00 p.m.
7. Downsview Park
When: 9:30 p.m.
8. Weston Lions Park
Where: 2125 Lawrence Ave. W.
When: 10:00 p.m.
9. Canada's Wonderland
Where: 100 Wonderland Drive.
When: 10:00 p.m.
10. Niagara Falls
When: 10:00 p.m.
Fireworks will be held on June 29, June 30, July 1, July 2
READ: 10 Free Things To Do In Toronto This Canada Day Long Weekend (Including FREE BEER)
Community