Welcoming over 43 million visitors annually, it's no wonder renowned hotel groups continue to open up shop in Canada's largest city. This includes Marriott International's luxurious and millennial-approved W Hotel, which is slated to open in Toronto later this year.
Last summer, Marriott announced it had signed an agreement with Larco Hospitality to bring the brand's stylish hotel to Toronto's fashionable Yorkville neighbourhood. And when completed, the 9-storey, 255-room property located at 90 Bloor Street East will be surrounded by art, sophisticated shopping, world-class dining, and nightlife.
---
READ: Hotel X Definitely Marks The Spot: Welcome To Luxury In Toronto
Expect a specialty restaurant, unique coffee and cocktail bar, and a 9th-floor rooftop bar and restaurant that will be accessible from street level with a glass elevator offering views of the city.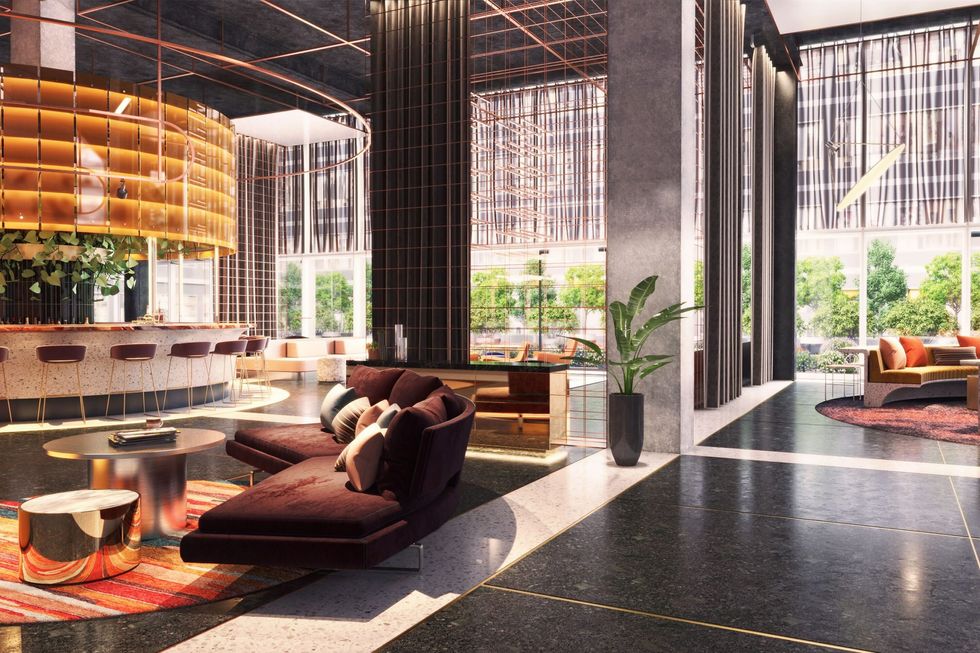 Dining/W HOTEL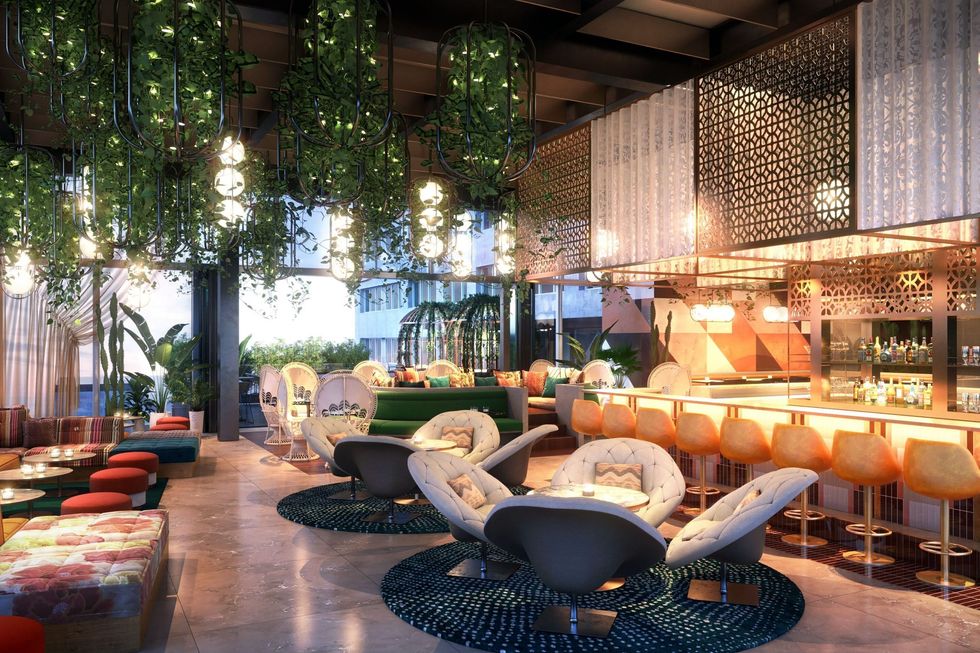 Rooftop Restaurant/W Hotel
The new renderings also offer a preview of common interior spaces like the lobby, which will include a DJ booth and recording studio for collaborating, broadcasting, and recording podcasts.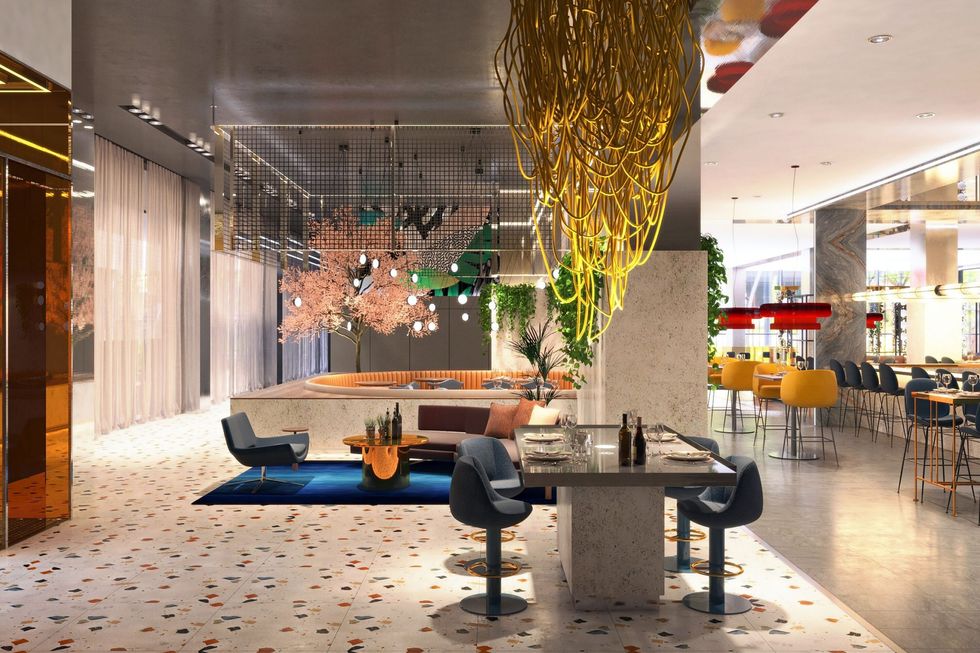 Living Room/W HOTEL
Dining/W HOTEL
Once complete, the $40 million project will also include other features like a 3,300 sq.ft fitness facility and 4,800 ft sq.ft of meeting spaces for social and corporate events.
Plus, the W Toronto will embody the brand's signature 'work hard, play hard' philosophy, with regular fitness and wellness programming, which includes weekly workouts, healthy and delicious cuisines, and fitness adventures.
When W Toronto opens later this year, it will join the likes of Montreal, New York, LA, Hong Kong, Melbourne, Mexico City, and Barcelona, which are already some of the hotspots with W Hotels, attracting celebrities, musicians, and influencers alike.
Future Developments