---
In a new report by CBRE, both Toronto and Vancouver ranked higher than ever for tech talent and growth, bolstering the country's repute as 'Silicon Valley of the North.'
The yearly report revealed some insights that were the same as last year's findings, as well as some that differed. While the top five markets for tech -- San Francisco Bay Area, Seattle, Toronto, Washington, D.C., and New York -- remained unchanged from last year, Toronto climbed to the number three spot, while Vancouver rose to the eighth.
READ: TELUS Opens Mixed-Use Headquarters in Downtown Calgary
In terms of employment growth, Toronto had the most tech talent growth of any other city in the rankings, adding 88,900 tech jobs to the market between 2016 and 2021. Vancouver also registered notable employment growth, adding 45,560 jobs in that same five-year timeframe. In terms of year-over-year growth, tech jobs grew by 44% in Toronto and 63% in Vancouver. Both cities had the largest tech talent workforce gains in 2021, surpassing Canada's 7% year-over-year national growth rate.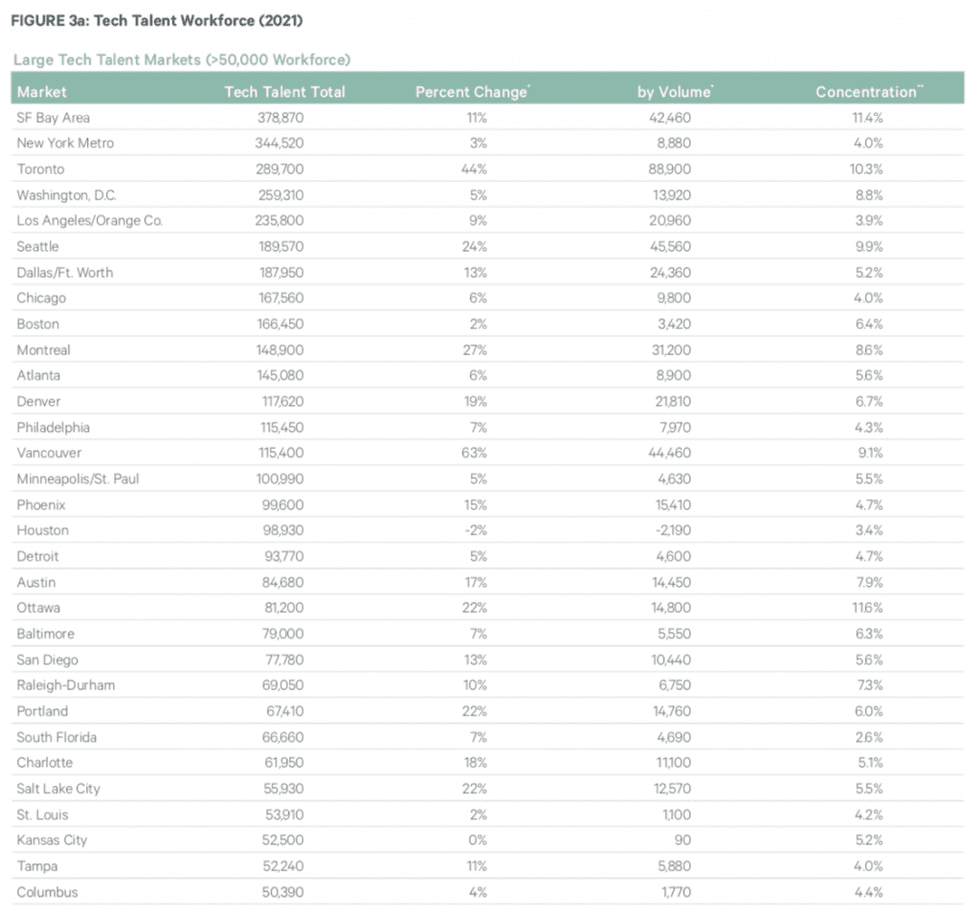 2022 Scoring Tech Talent, CBRE, July 2022
In a lot of ways, North America's tech sector is changing, with emphasis shifting to Canadian markets, but there are challenges ahead.
"There are economic headwinds that may impact tech talent hiring in the year ahead. Announced layoffs and hiring slowdowns and freezes by tech employers may, if sustained, loosen the tight labor market for tech talent. Employers generally have been reluctant to significantly reduce their tech talent teams, which often take years to build, and instead have confined layoffs to sales and administrative staff when necessary," the report reads. 
On another note, both Toronto and Vancouver created more jobs than tech degree graduates. This has the potential to put a strain on the sector. Additionally, the tech sector -- in Canada and the U.S. -- has a long way to go when it comes to inclusivity for both race and gender.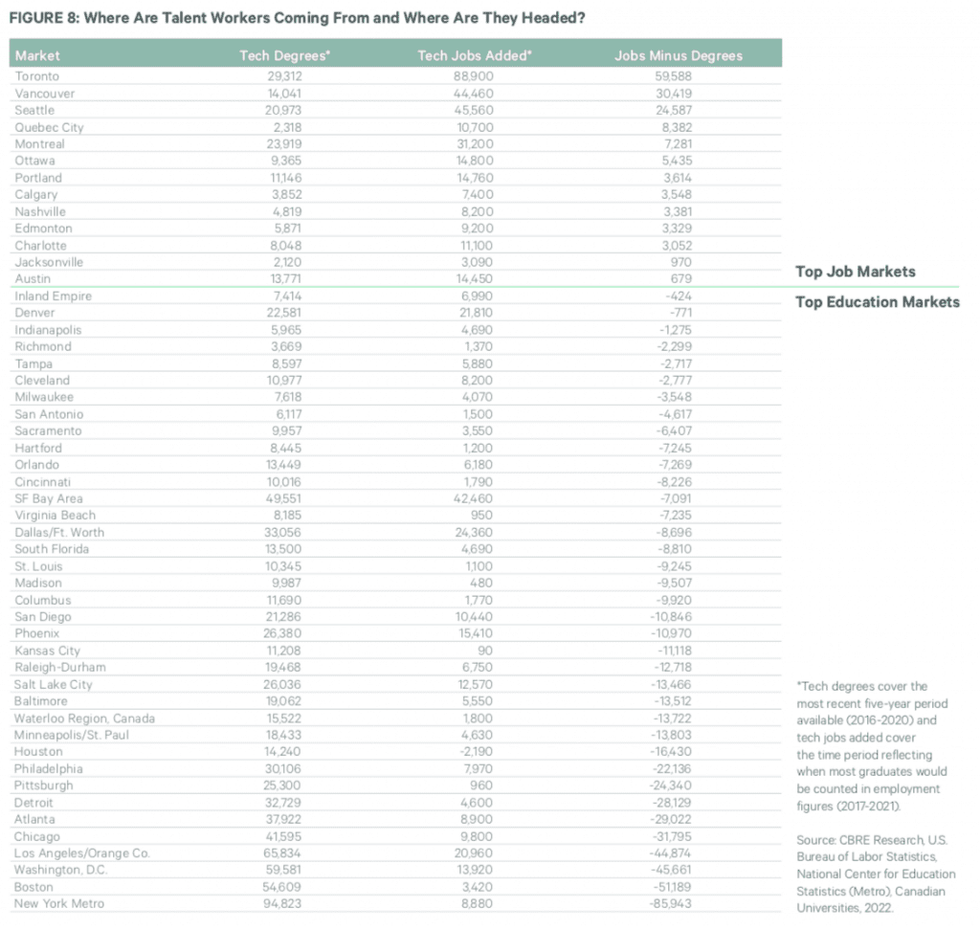 2022 Scoring Tech Talent, CBRE, July 2022
One solution posed in the report involves extending talent development to lesser-known and underdeveloped markets in Canada, as well as the U.S. and Latin America. The benefits of doing this could be manifold, helping tech companies to diversify while multiplying their geographical reach.
Vancouver