UPDATE: Extreme Cold Weather Alert Issued for Toronto Ahead of Biggest Snowfall of the Season
While it looks like Toronto is set to have a rather mild workweek temperature-wise, we could be in for a very messy weekend as The Weather Network is saying the city could be hit with up to 20 cm of snow.
---
This week we will see a mix of temperatures ranging from a high of 3ºC on Wednesday before dropping down to -9ºC on Friday. However, as we head into the weekend, forecasters will be  closely watching a Colorado low as it makes its way through the region, potentially bringing between 10 and 20 cm of snow to parts of southern Ontario on Saturday.
"This will bring widespread snow across southern, central and eastern Ontario, including the Highway 401 corridor," says Weather Network meteorologist Dr. Doug Gillham. "This system will have widespread impacts on travel with 10 to 20 cm of snow for much of the region."
READ: Want To Know What Your Neighbours Are Really Like? Just Add Snow
The Weather Network says that temperatures during this system won't be as "marginal or tricky" as they have been previously this winter, which means Toronto could see an extended period of snow as opposed to mixing weather.
"However, it does look like southern parts of our region, especially the Niagara area, will see the snow change to ice and rain for a while late Saturday afternoon and evening," Gillham added.
He added that anyone with travel plans on Friday night and through Saturday should keep a close eye on the weather.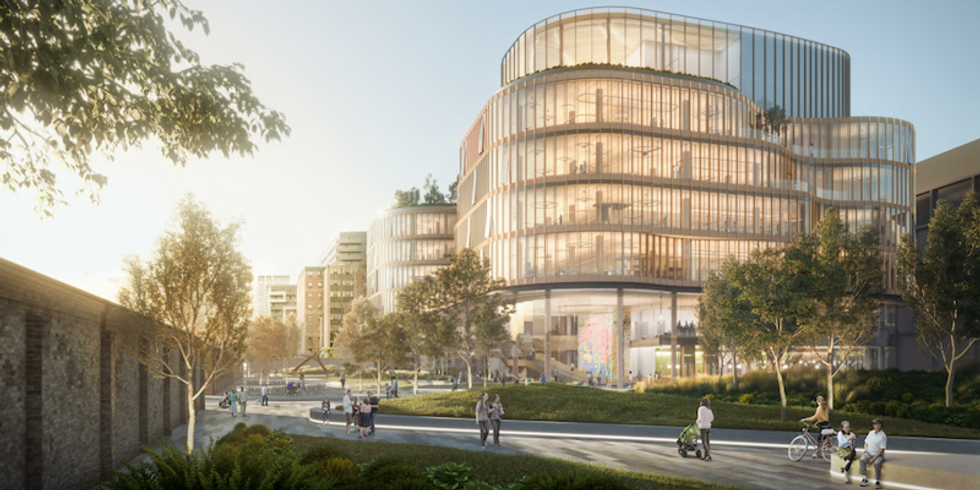 READ: Check Out These 5 Fantastic Winter Cabins You Can Rent In Ontario
With plenty of snow in the forecast, it's important to remember that while the city is responsible for sidewalk plowing in most parts of the city when this service isn't available, homeowners and property owners are responsible for clearing ice and snow from nearby and adjacent sidewalks, driveways, parking spaces, steps, ramps, and landings within 12 hours of snowfall to provide safe access for people and vehicles.
According to the municipal by-law: "every owner or occupant of any building must, within 12 hours after any fall of snow, rain or hail has ceased, clear away and completely remove snow and ice from any sidewalk on any highway in front of, alongside or at the rear of the building."
And not only will clearing the ice and snow from the sidewalk in front of your home or business make it safer for everyone but it will also help you avoid a fine.
According to the City of Toronto, the fine for not clearing snow from private property is $455 plus a $115 surcharge, for a total of $570.
Additionally, the fine for not clearing snow from public property is $100 plus $25 surcharge, for a total of $125, as per the city's Snow and Ice Clearing Bylaw.
Toronto