When it comes to luxury living in downtown Toronto, it's hard to beat the opulence of the Shangri-La. And anyone wanting a sneak peak at what that ultra-luxurious lifestyle is like needn't look further than the sprawling condo on the skyscraper's 56th floor that recently hit the market.
---
Listed for $12M, the three-bedroom, four-bathroom unit is located in the area of the Shangri-La dubbed the "Private Estates Collection." Spanning more than 4,400 sq. ft across two storeys, the condo is more akin to a house located 56 storeys in the air than it is a typical Toronto condo.
As to be expected, the unit is dripping in grandeur. Soaring 20-ft ceilings with floor-to-ceiling windows offer some of the best views of the city that you can find -- including a direct view of the CN Tower. And the kitchen, outfitted with high-end appliances, features a custom design from Italian designer Boffi.
Being as large as this unit is, it's not exactly hard to make it feel spacious, but the abundance of windows and the floating glass staircase that runs through the centre of the condo makes it feel even more open and airy. Unsurprisingly, the bedrooms incredibly spacious, and each comes with an ensuite and walk-in closet. With a setup like that, getting ready in the morning should be a breeze.
Specs
With the Shangri-La being a luxury building, it's going to come with a slew of luxurious amenities. Residents here have access to everything from condo staples like a gym, sauna, and concierge to more unusual perks like a car wash, infrared sauna, and the Miraj Hammam Spa. And for those looking to catch some live entertainment without having to leave their condo building, they can enjoy the nightly music in the lobby bar.
---
Our Favourite Thing
The balconies. Not only are there multiple private balconies attached to this unit, which on its own is impressive enough, but there's one off of each of the three bedrooms.Waking up and setting foot out there to take in the panoramic Toronto views would really make you feel like you're on top of the city.
---
Although occupancy of the Shangri-La began in 2012 -- shortly after the tower's construction wrapped up -- this particular condo unit has never actually been occupied. As the listing puts it, this sale offers the rare opportunity "to own the largest never-before-lived-in private estate in the luxurious Shangri-La Residences." With the unit having just been listed for sale this week, how soon it will get its first-ever resident remains to be seen.
WELCOME TO UNIT 5602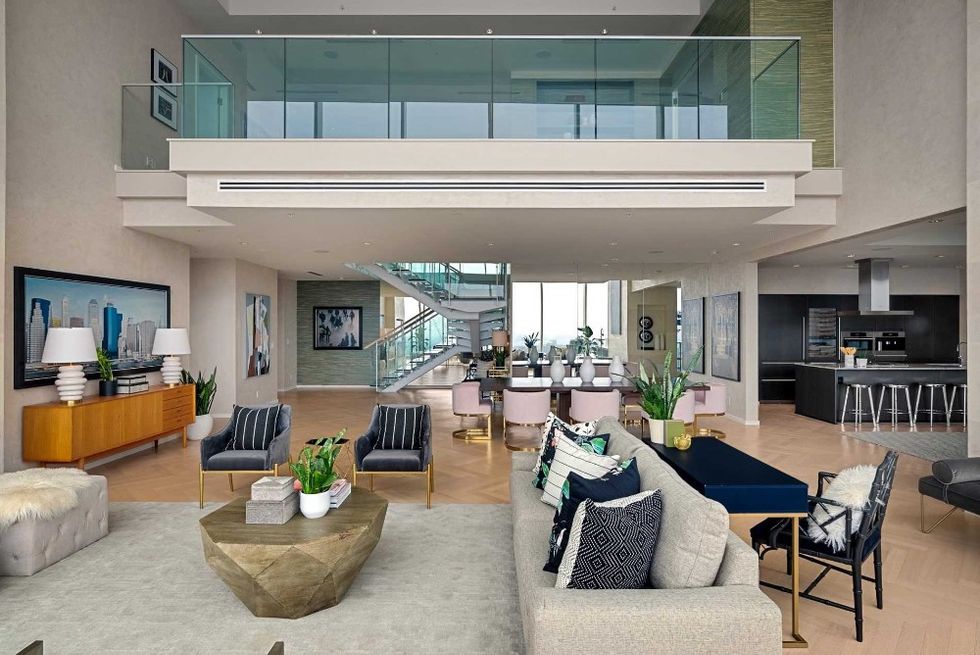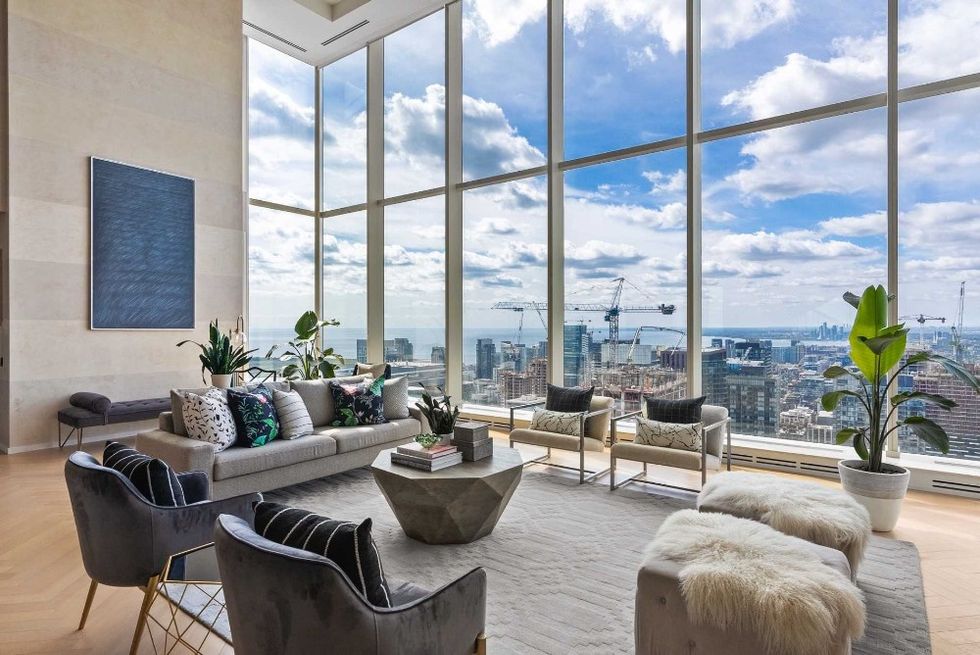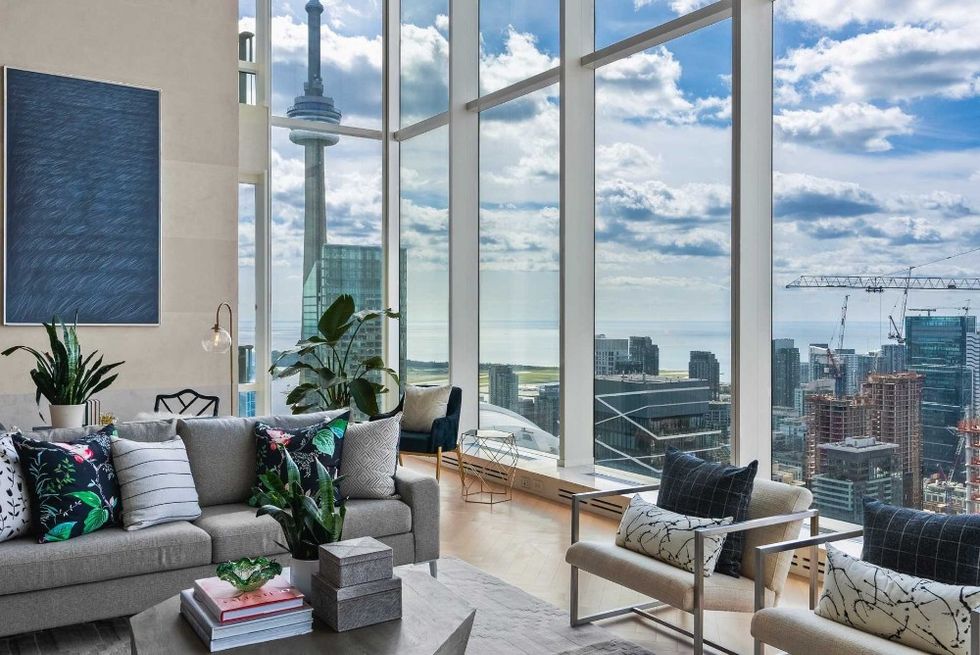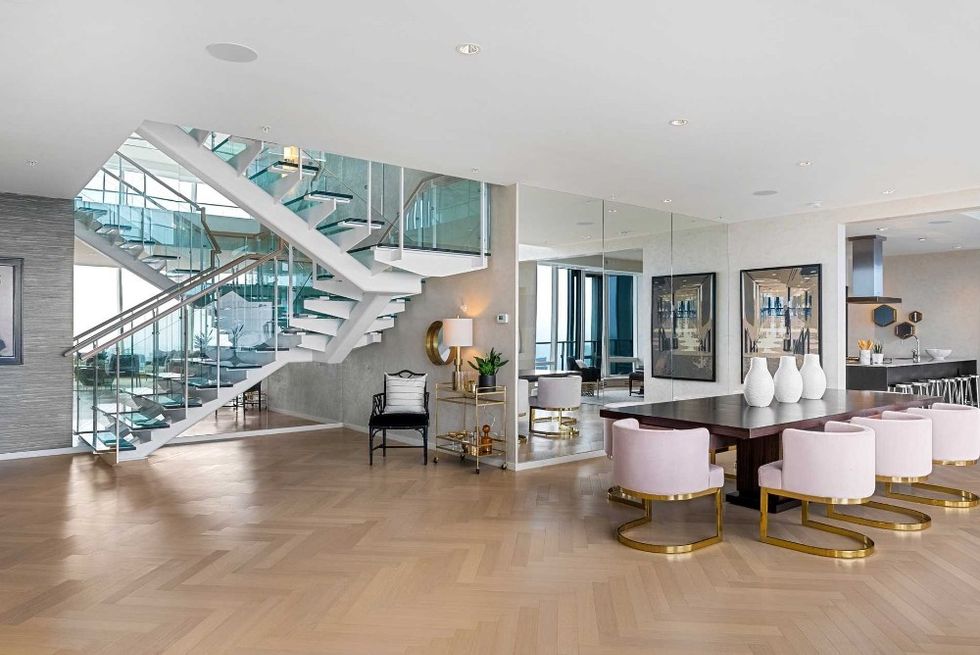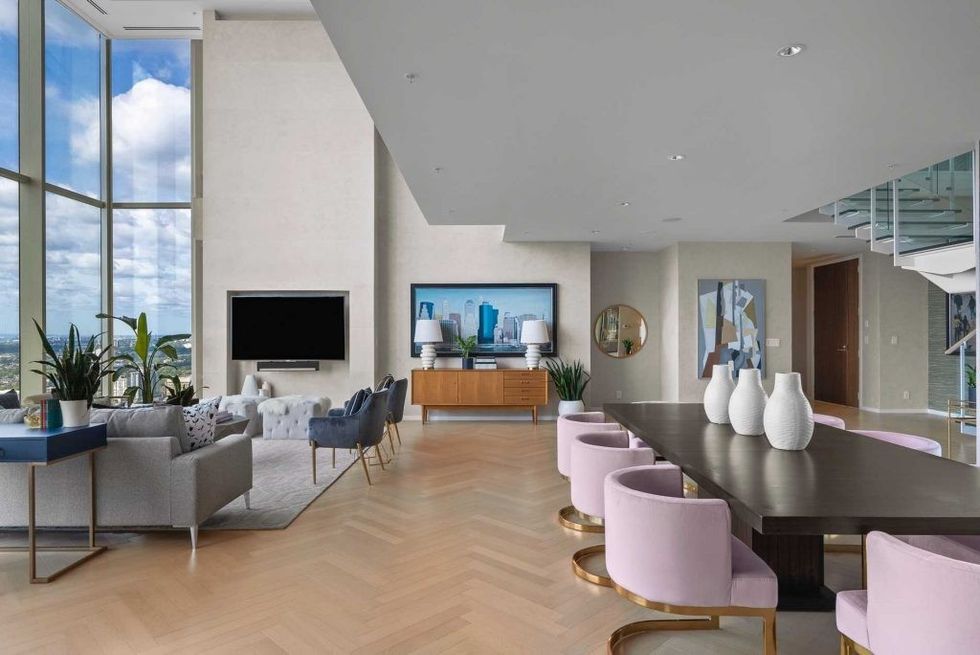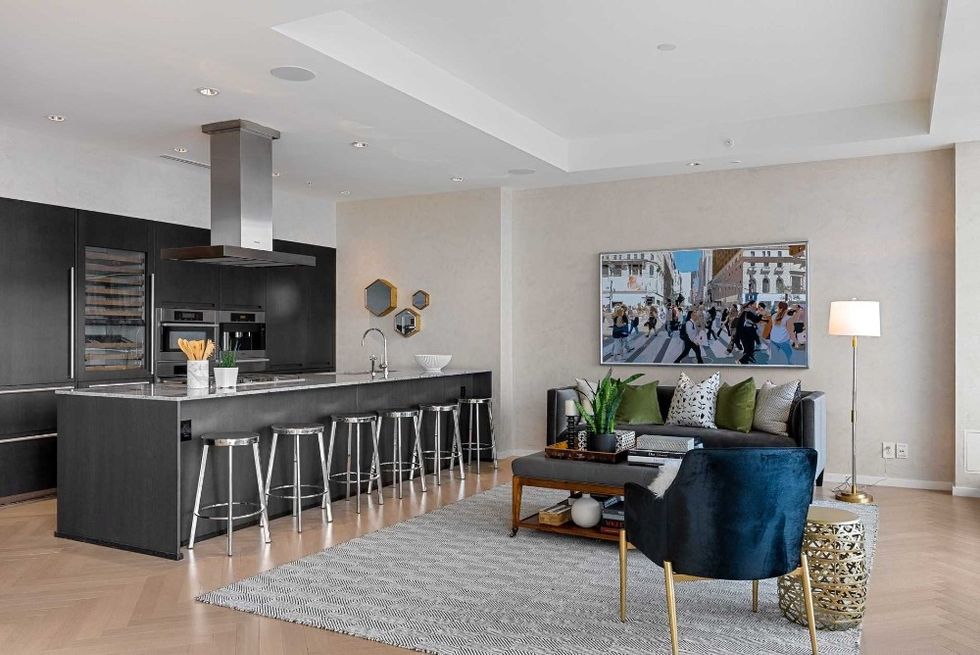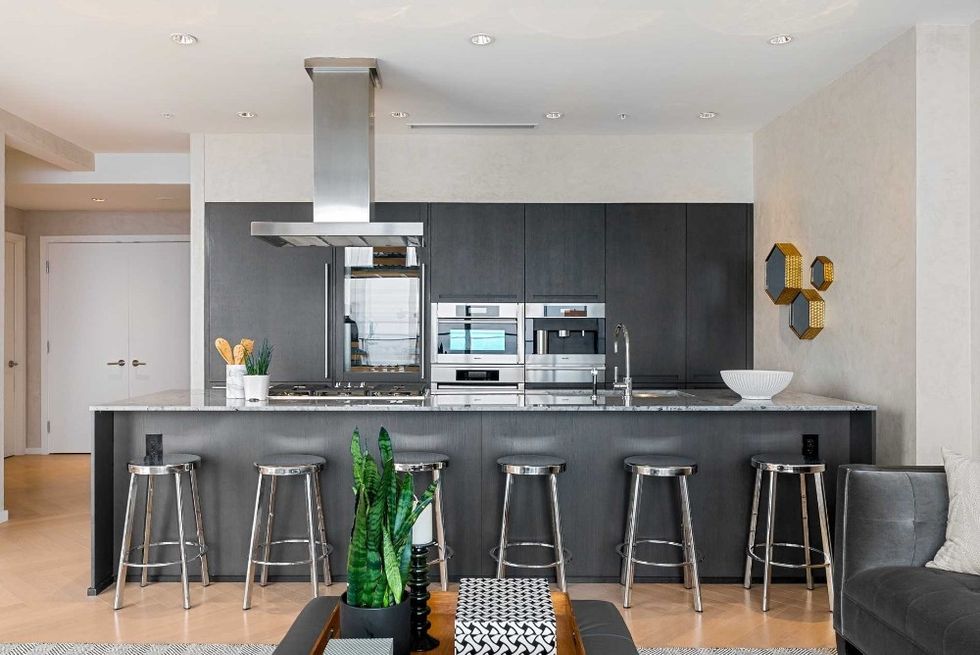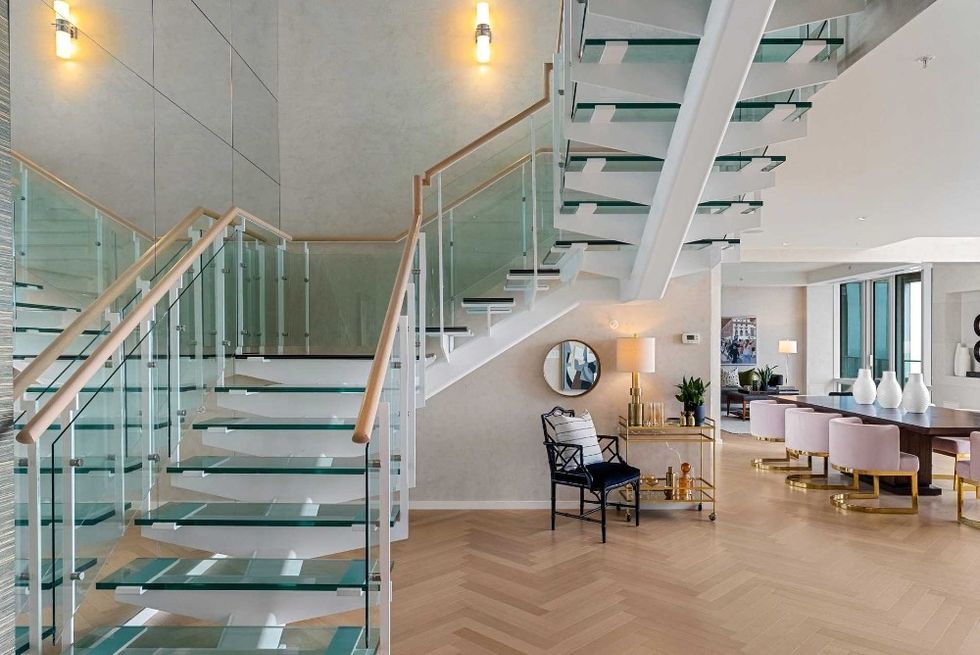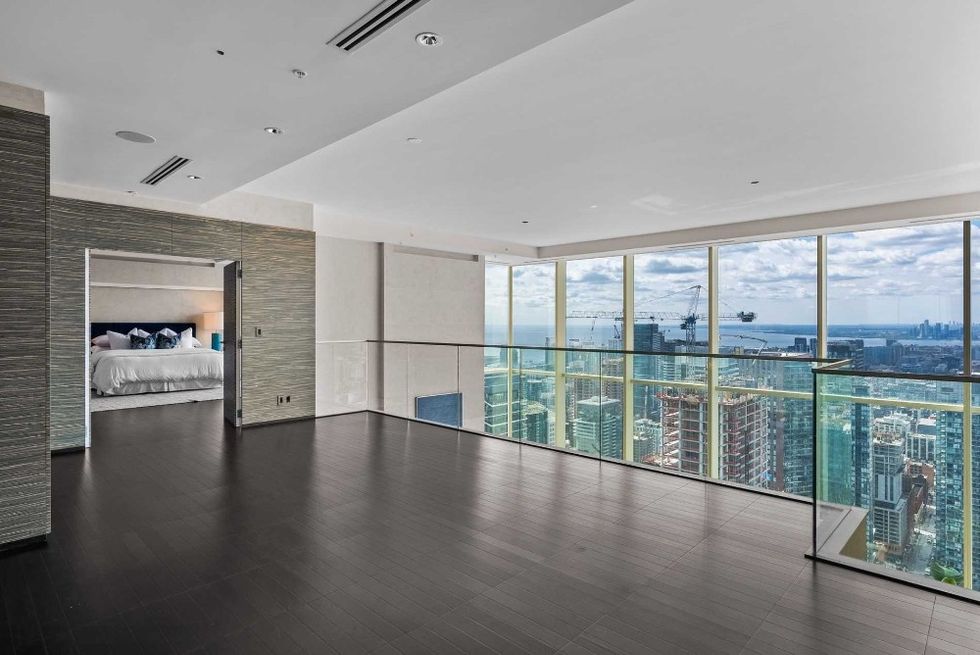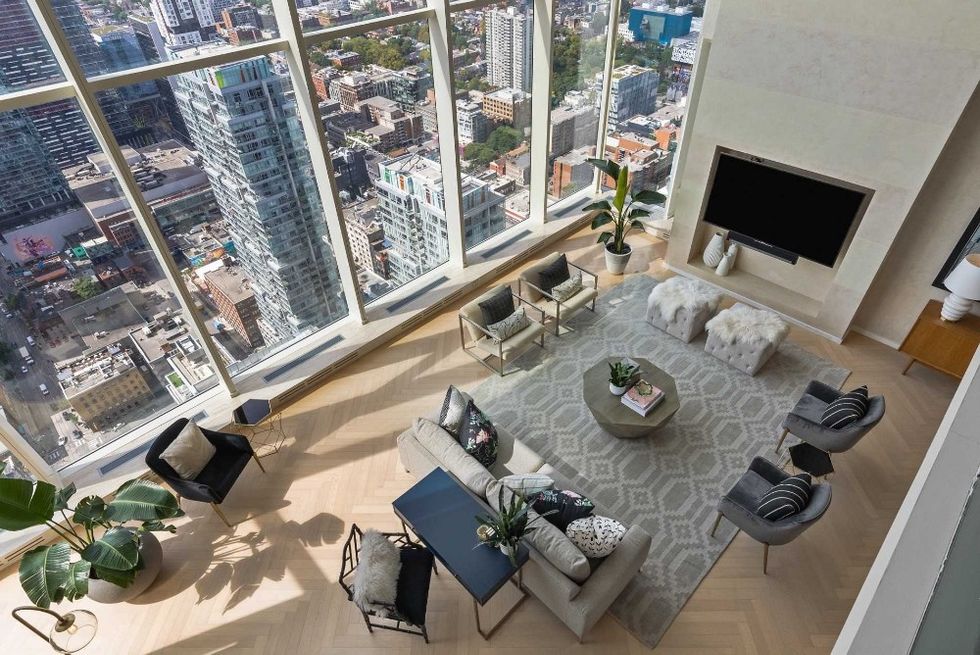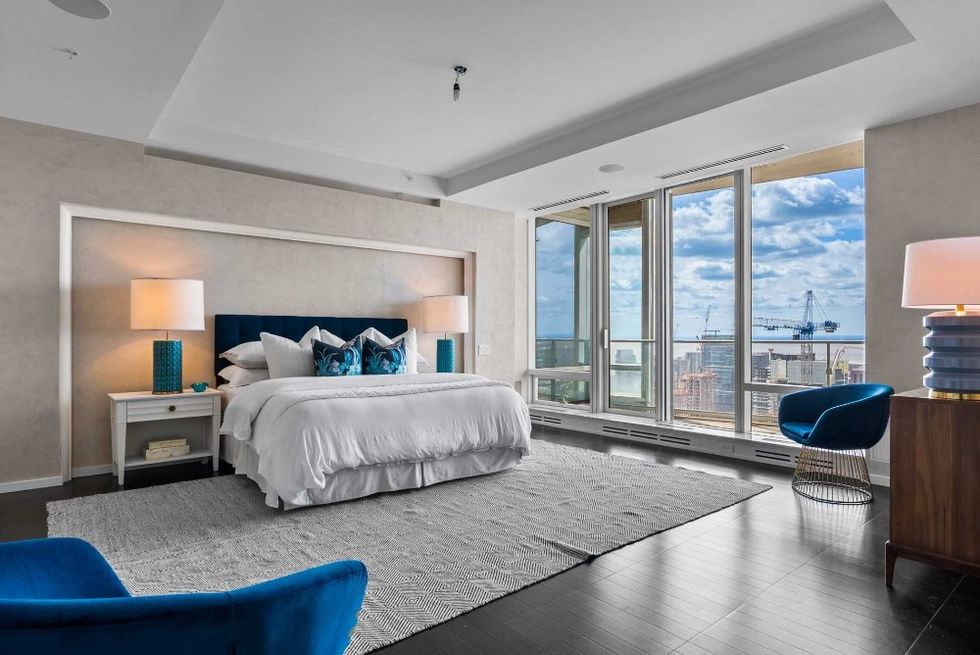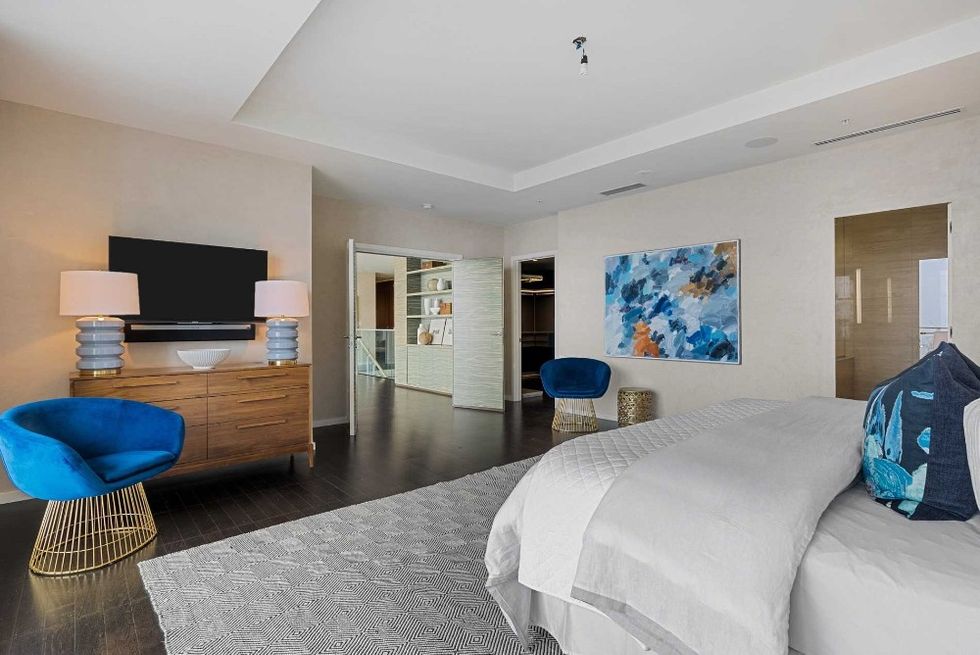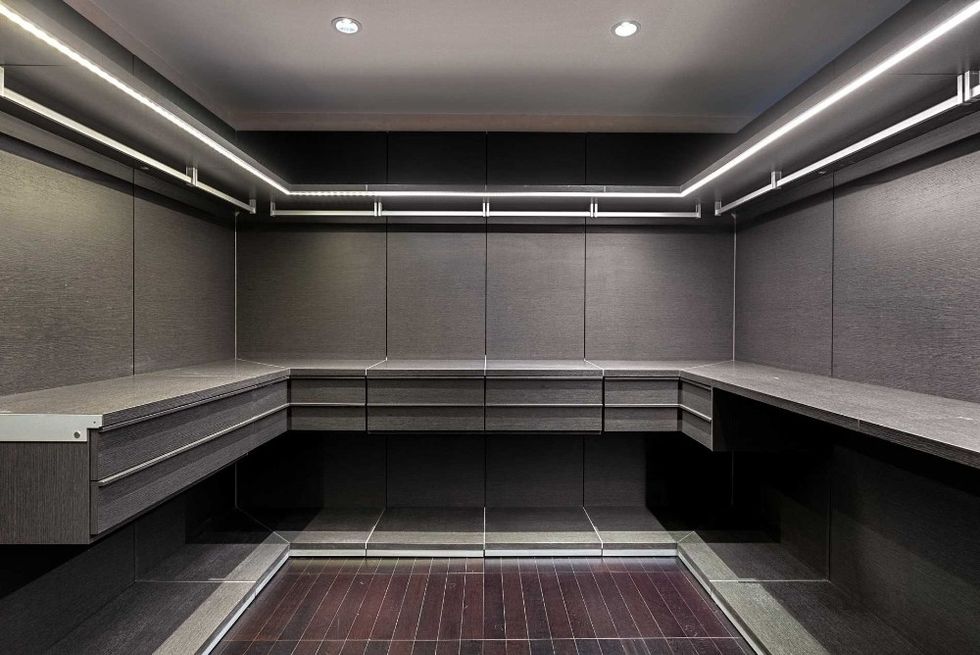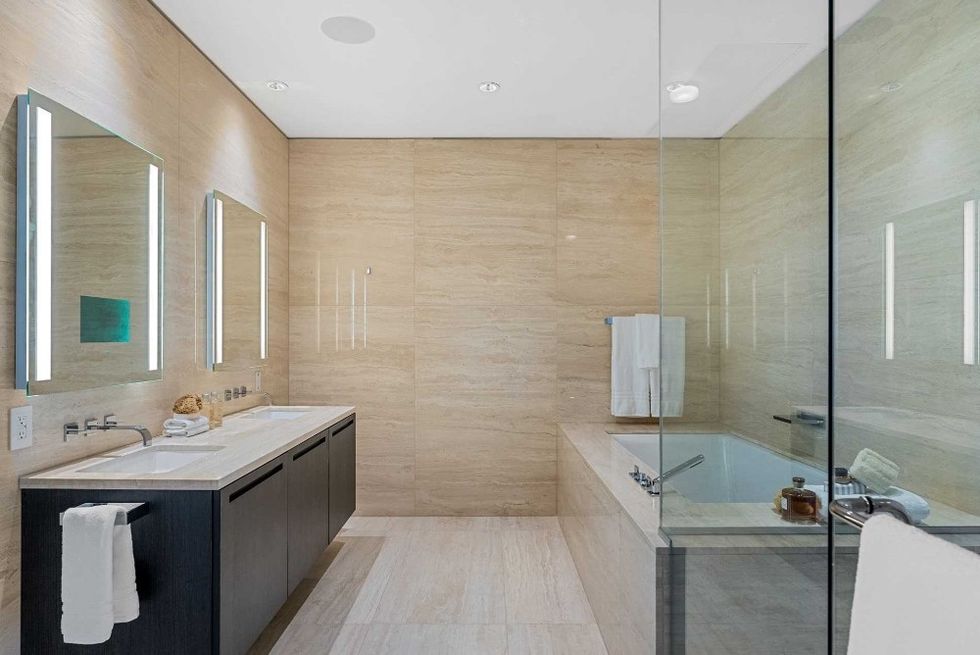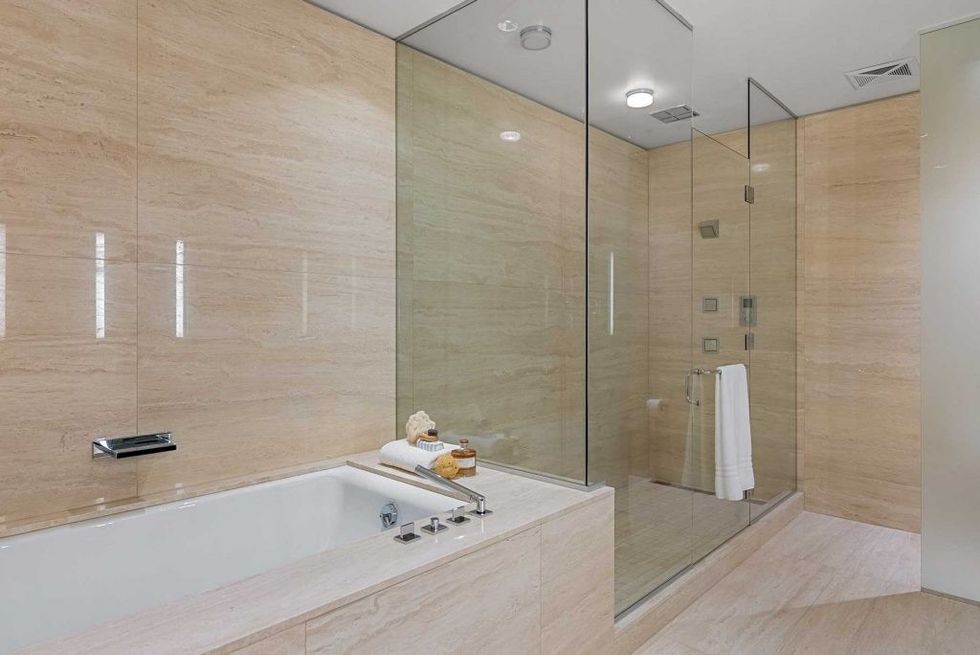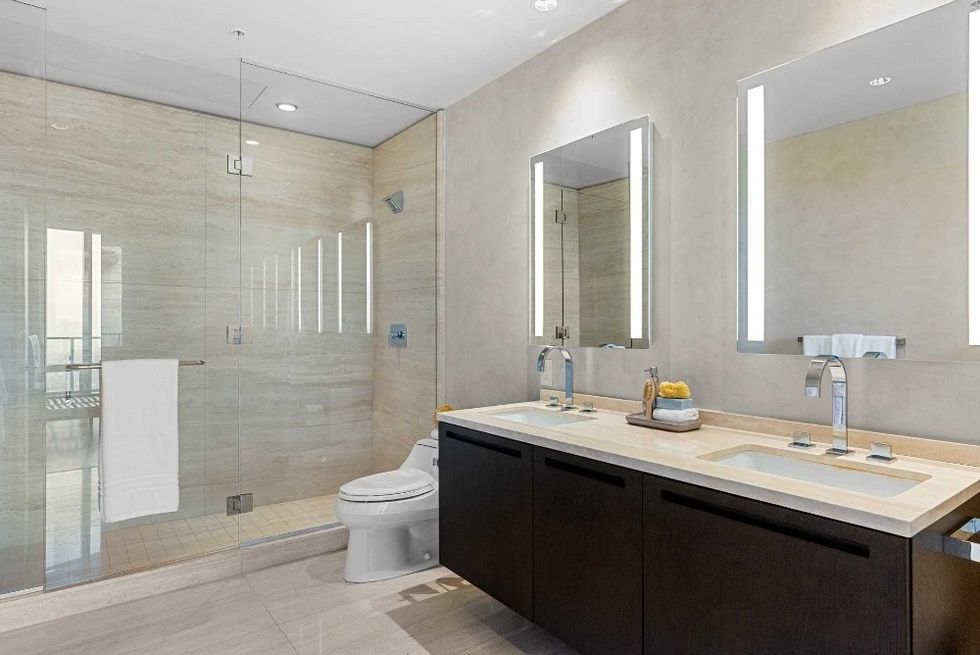 Toronto