Toronto
Real Estate News
Toronto's Open Door Program to Help Create 919 New Affordable Homes
There's some positive news on Toronto's affordable housing front.
The City of Toronto is on track to help create 919 new affordable homes through the 2021 call for applications to the City's Open Door Affordable Housing Program. Launched in 2016, Open Door accelerates the construction of affordable housing by providing City financial contributions, including capital funding fees and property tax relief, fast-tracking planning approvals, and activating surplus public land. 

The Open Door program is designed to assist the City in achieving the goals of its Housing TO 2020-2030 Action Plan, which sets targets for the approval of 40,000 new much-needed affordable rental homes and 4,000 new affordable ownership homes by 2030.
READ: Toronto Delivers 59 New Modular Homes to Cedarvale Avenue Site
The report on the results of the Open Door application call was made public this morning, and goes to the Planning and Housing Committee on Tuesday, May 31. Staff are recommending 17 affordable housing projects, representing a total of 919 affordable rental homes, for approval by City Council at the June 15 and 16 Council meeting. Thirteen of the housing development projects are proposed by non-profit housing organizations, and of these, two are Indigenous-led and three will create new supportive housing.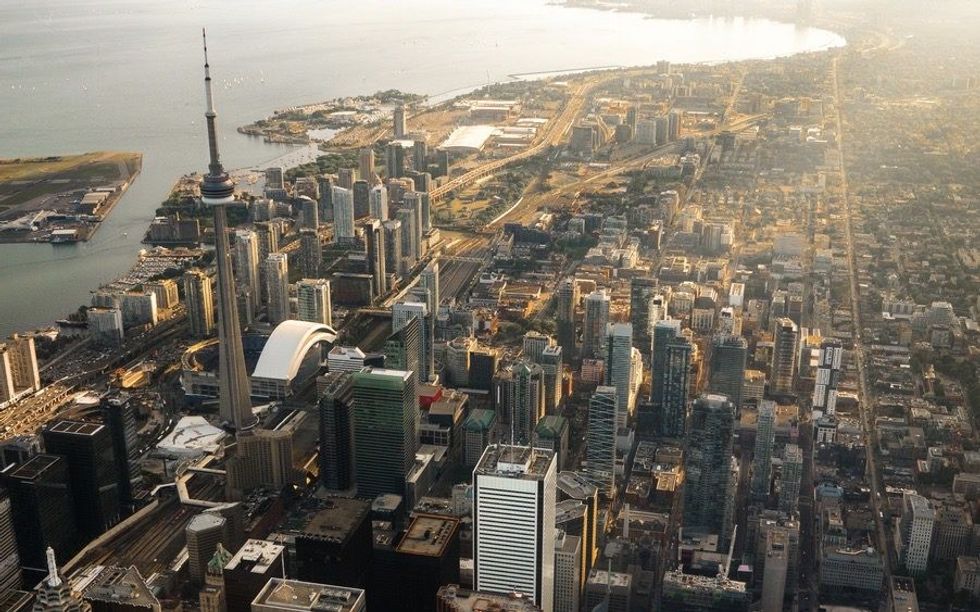 The total value of the recommended Open Door program incentives and capital funding resulting from the 2021 call is more than $75M, says the City. Approximately 29% of the capital funding will be dedicated to supporting two Indigenous projects. Terms of the program require the homes to be affordable for a minimum period of 40 years, and in many cases the recommended projects will deliver perpetually-affordable rental homes.
"Through the Open Door program, our government is committed to creating more housing options that will benefit all Torontonians," said Toronto Mayor John Tory. "Having access to safe, supportive, and affordable homes will help bring a positive change to many lives and enrich our communities. This is one more way we are working to get housing built as quickly as possible."
READ: With Election on the Horizon, Toronto Mayor John Tory Discusses Housing Track Record
The report also recommends City incentives for 25 additional affordable rental homes to be created at 155-65 Elm Ridge Dr. by Reena, a non-profit organization that provides housing with a range of supports for people with disabilities. Additionally, it recommends that $3.6M in Section 37 funds for Spadina-Fort York be committed to the affordable housing component of the redevelopment of the Palace Arms Hotel at 938-950 King St. W.
The City held the first annual Open Door Call for Applications in 2017, and subject to adoption of the report, a total of 3,312 affordable rental homes will have been approved through the annual calls. The Open Door program also supports other City housing initiatives such as Housing Now, and with the approval of this report, the City will have provided Open Door support to more than 21,700 affordable homes since the program was launched in 2016.
The homes supported through the Open Door program will help lower-income households, including racialized groups, seniors, and essential workers, who have been disproportionately impacted by the ongoing COVID-19 pandemic, access safe, secure, affordable housing. These new developments will also help create more inclusive, mixed-income communities in neighbourhoods across the city, as envisioned in the Action Plan, says the City.