Architects and building designers beware, renowned architecture critic and veteran journalist, Christopher Hume, is reviving his condo critiques, exclusively for storeys.com.
Developer:CentreCourt
---
Architect:Page + Steele/IBI Group/Architecture Unfolded
Address: 68 Shuter Street, Toronto
Year completed: 2017  
READ: Provincial Proposal Could Allow Developers to Hire Their Own Building Inspectors
While all eyes are focussed on the havoc developers have wreaked in the King and Spadina area, irreparable harm is also being inflicted on east end streets such as Church, Shuter, Mutual and Dalhousie. Historic buildings are fast disappearing to make way for condo towers, each more ordinary than the next. A certain amount of demolition is to be expected, of course, but Toronto has stood by while the city's built heritage is torn down with reckless abandon. The idea that these old buildings are worth saving rarely occurs to local developers whose haste to lay waste to the past is enabled by weak provincial legislation and civic ineptitude.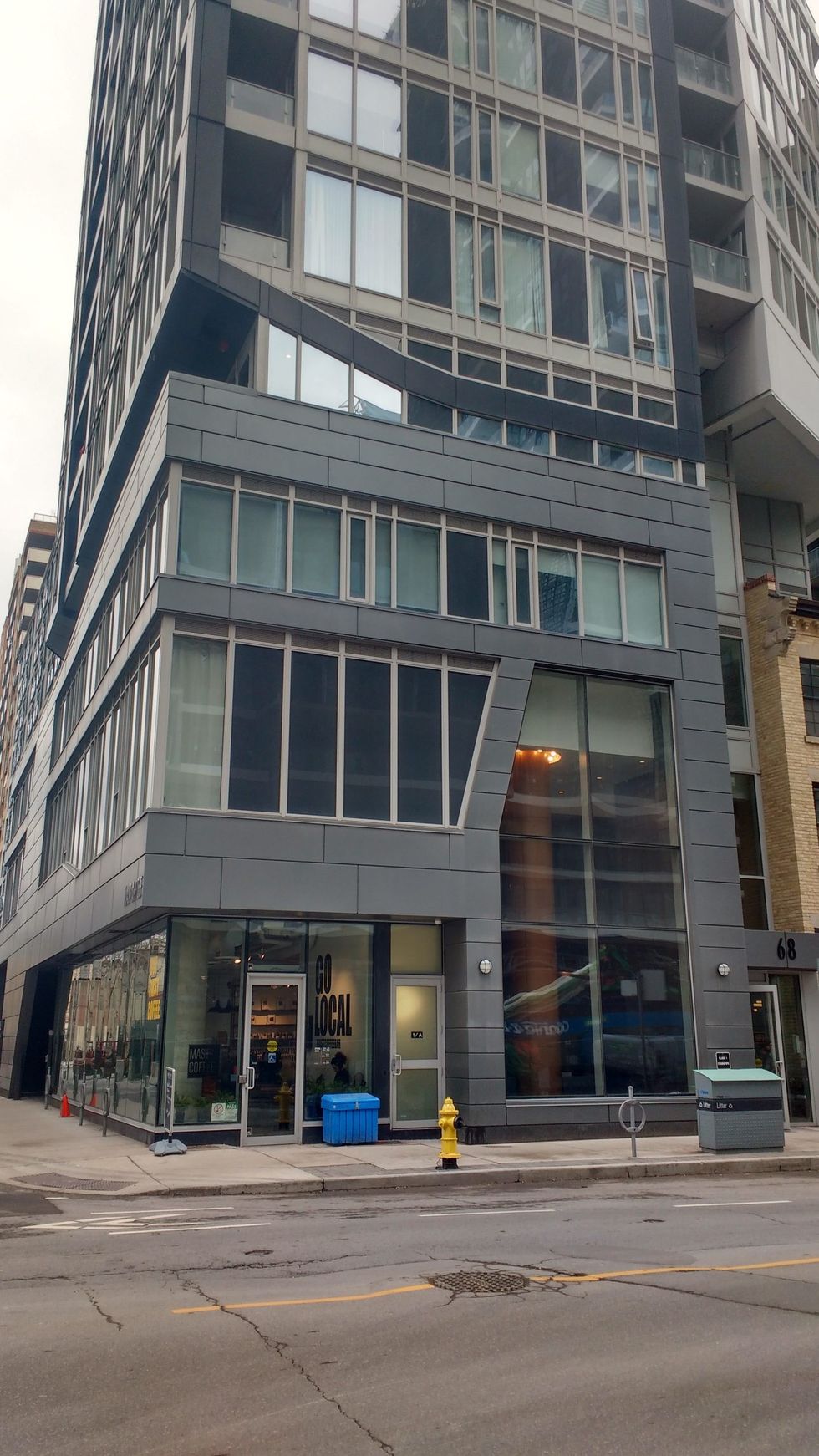 Christopher Hume
Take a look at Core Condos, 68 Shuter St., a run-of-the-mill residential tower the city allowed to extend rudely over two of the oldest (and most dignified) houses in the neighbourhood. The gesture is ugly, crude and coarse yet also revealing of a city happy to sacrifice its past and its future on the altar of corporate profit. This sort of thing only makes sense in a community that sees the world through green-coloured glasses.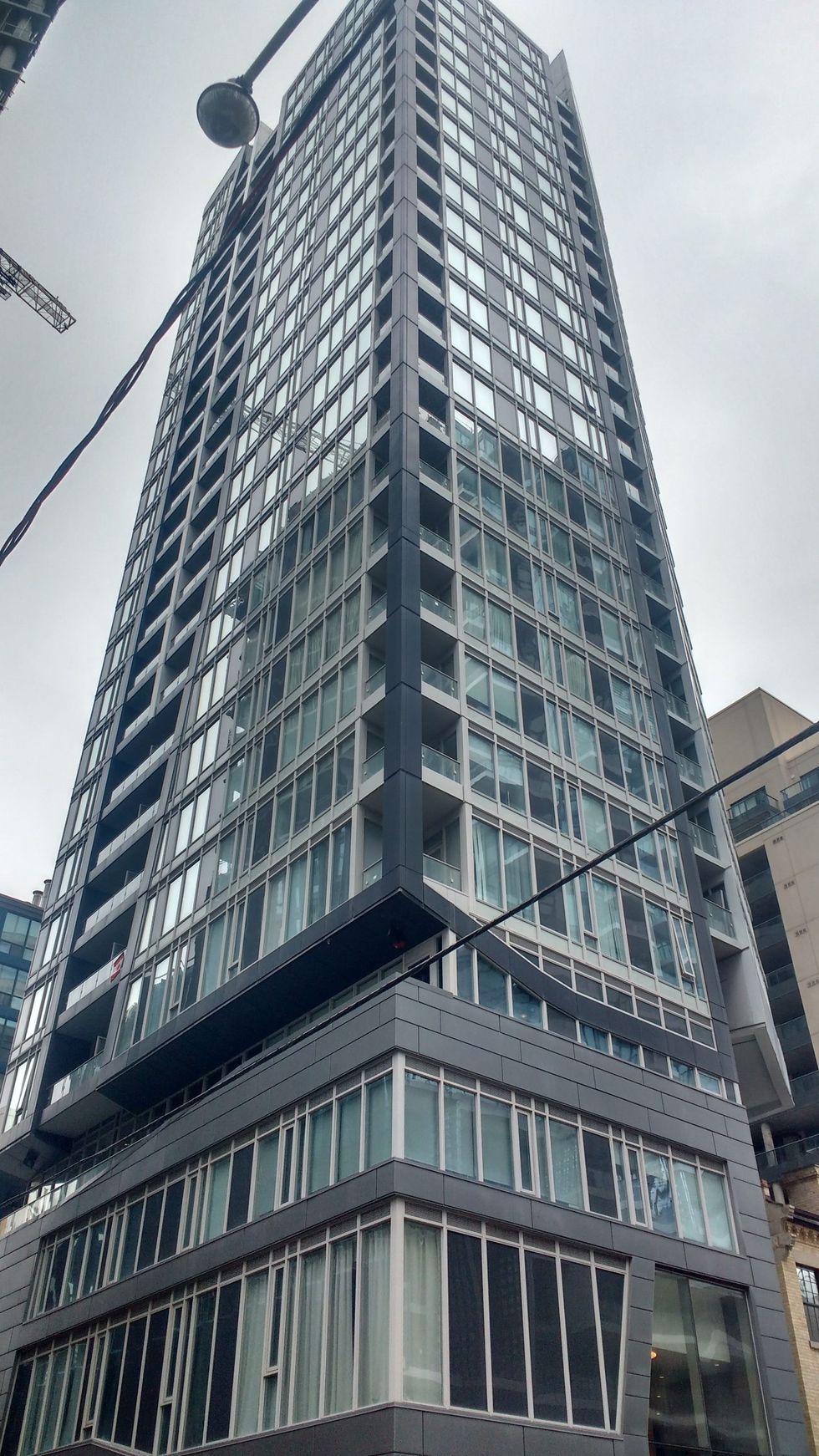 Christopher Hume
Were the 24-storey tower a magnificent addition to the downtown landscape, one might sigh and walk on. But this is a project that adds insult to injury, that goes out of its way to remind us that if we must save a couple of historic structures, it won't be at the cost of lost profit. The only part of Core Condos that seems the least bit aware of the context is the three-storey podium. It makes only the most grudging effort to respect its neighbours, while managing to provide space for a café and a front door that comes right out of some architectural catalogue. 
Grade: C-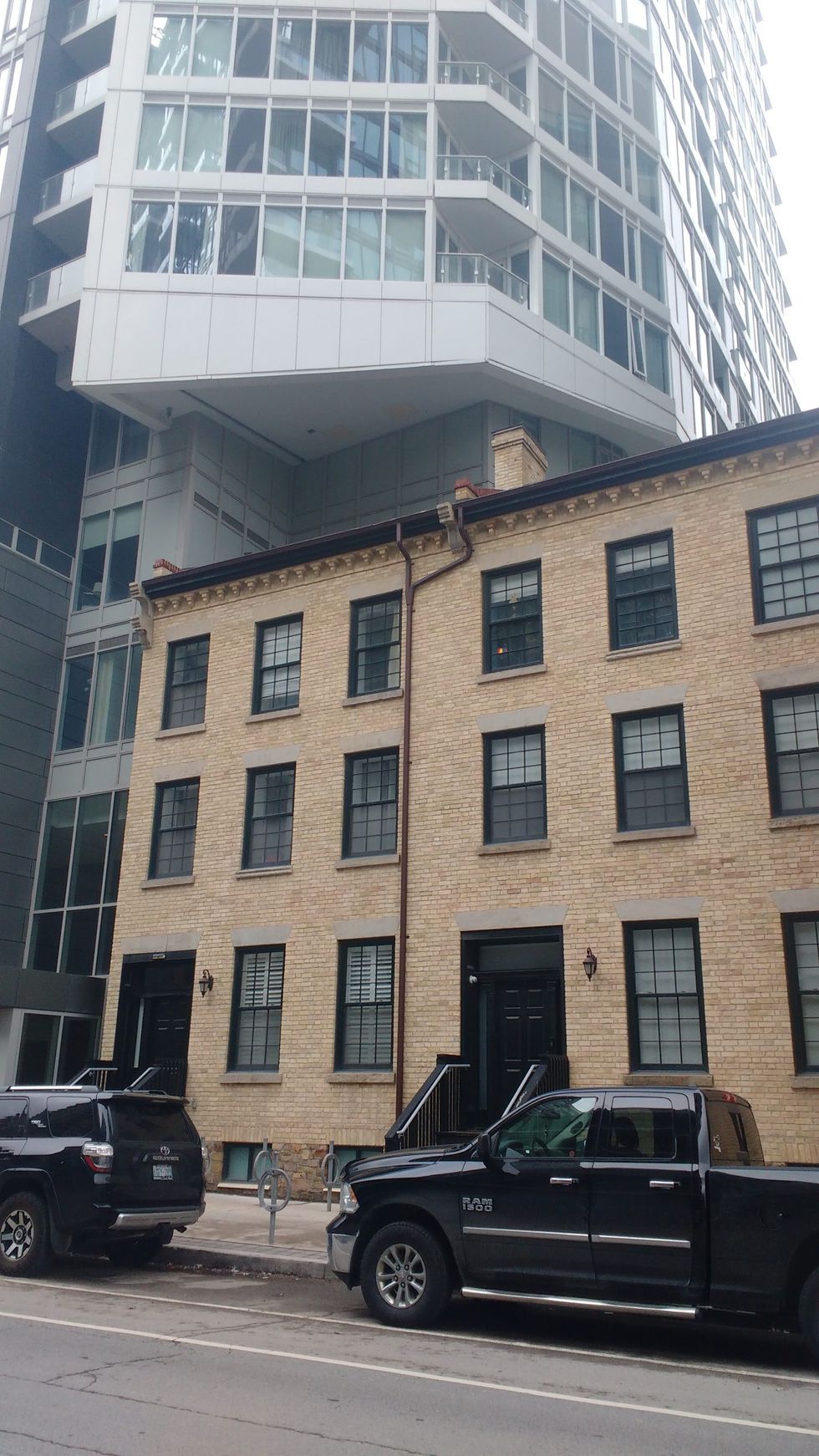 Christopher Hume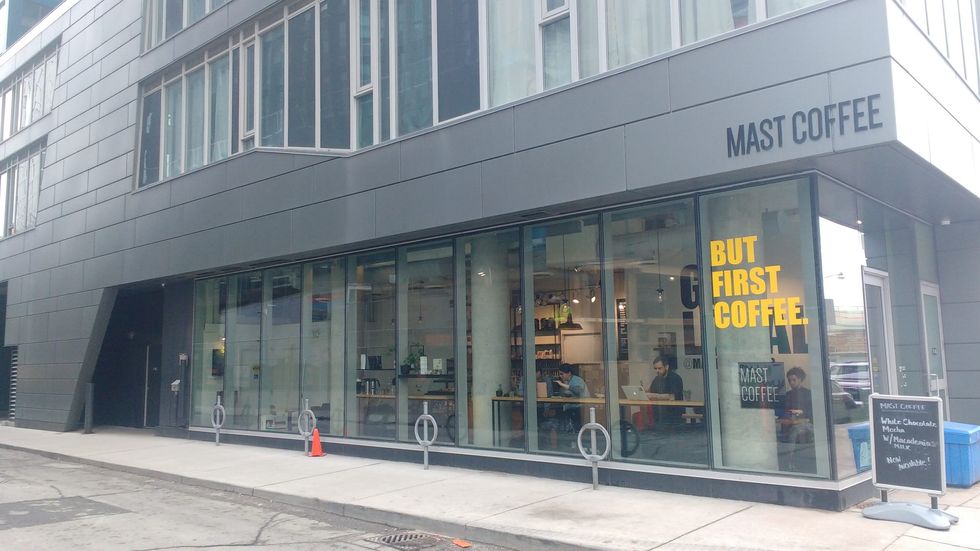 Christopher Hume
READ: 14-Storey Boutique Condo Development to Revamp Portland Street
Hume with a View