---
When you hear the word "flatiron" you may not think of architecture, but the flatiron building style is an iconic one here in Toronto.
Toronto's original flatiron structure, the Gooderham Building, occupies a wedge-shaped piece of real estate in the Esplanade, cleverly optimizing the irregular road grid where Wellington Street East and Front Street East converge.
And another flatiron-style building could soon be in the works. A development proposed for Oakwood Village promises to deliver a rendition of the flatiron style, while adding hundreds of residential units to the area.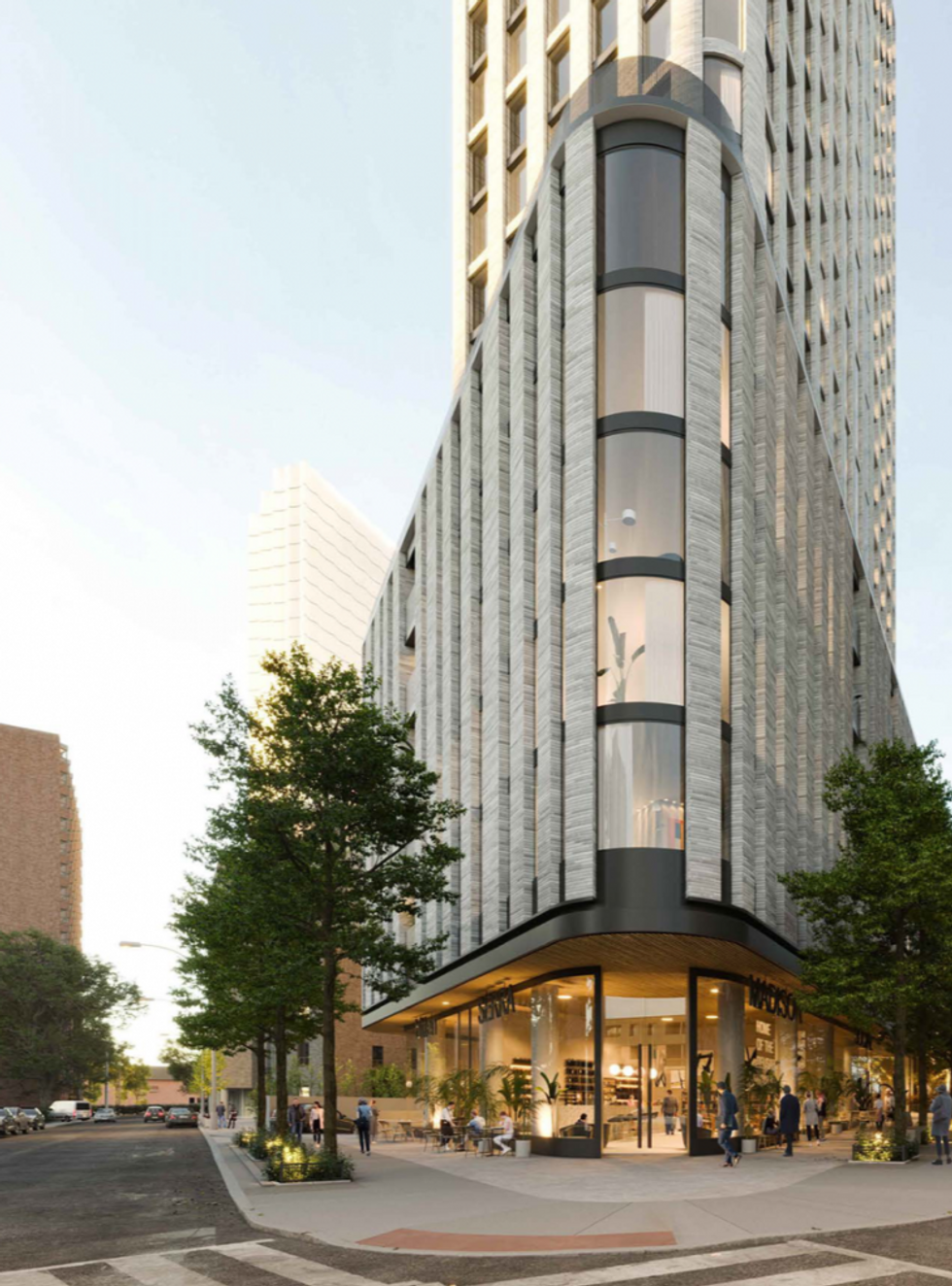 On August 22, an application was submitted on behalf of Shannondale Developments to rezone 775 Vaughan Road and green-light its intensification. Development of the site would involve tearing down an existing convenience store and 14 rental units. In its place: a 36-storey mixed-use tower, designed by Studio JCI and approximately 119 metres in height.
The tower would encompass 463 sq. m of commercial/community-use component on the ground floor, as well as 469 condominium units and 14 rental units. The residential units would be a mix of 40 bachelor units, 327 one-bedrooms, 73 two-bedrooms, 28 three-bedrooms, and 15 four-bedrooms. Six ground-floor units along Northcliffe Boulevard would be combined live/work units. An indoor-outdoor amenity area would also be accessible from the ground floor.
In addition, the development would include a below-grade parking garage with 24 parking spaces and 484 bicycle spaces, accessible from Vaughan Road.
According to the Planning Rationale submitted to the City, the proposed development stands to improve walkability, supplement community services and amenities, and support existing and future transit infrastructure in the area.
"The proposed building will be of high quality architecture and will contribute positively to the character and identity of Vaughan Road and Northcliffe Boulevard. Overall, the proposal represents exceptional design principles that complement and build upon the area's existing mixed use character in an appropriate and reasonable manner."
775 Vaughan Road is currently under review. But with other flatiron developments in the pipeline, the proposed tower would be in good company.
Future Developments