Toronto's skyline could undergo major changes if a soaring mixed-use super-tower from Dutch real estate firms Kroonenberg Groep and ProWinko gets the green light.
Set to rise 87-storeys above the intersection of Bay and Bloor in Toronto's coveted Yorkville neighbourhood, the tower is just eight storeys shorter than the city's future record-breaking SkyTower by Pinnacle International at 1 Yonge Street – which will be the second tallest building in all of Toronto behind just the CN Tower once it's completed.
---
Standing 324 metres, if built today, the tower would become the tallest building in Canada.
READ: Such Great Heights: 5 of the Tallest Buildings Set to Reshape the Toronto Skyline
Designed by Swiss-based architectural firm Herzog & de Meuron and Canadian architects Quadrangle, the mixed-use tower features a slim structure and will mark the Swiss firm's first design in Toronto.
"This is an iconic block in the neighbourhood and Toronto at large. We have an opportunity to deliver a project that sets a new benchmark for design and strives to give something back to the city," says Lesley Bamberger, owner of Kroonenberg Groep.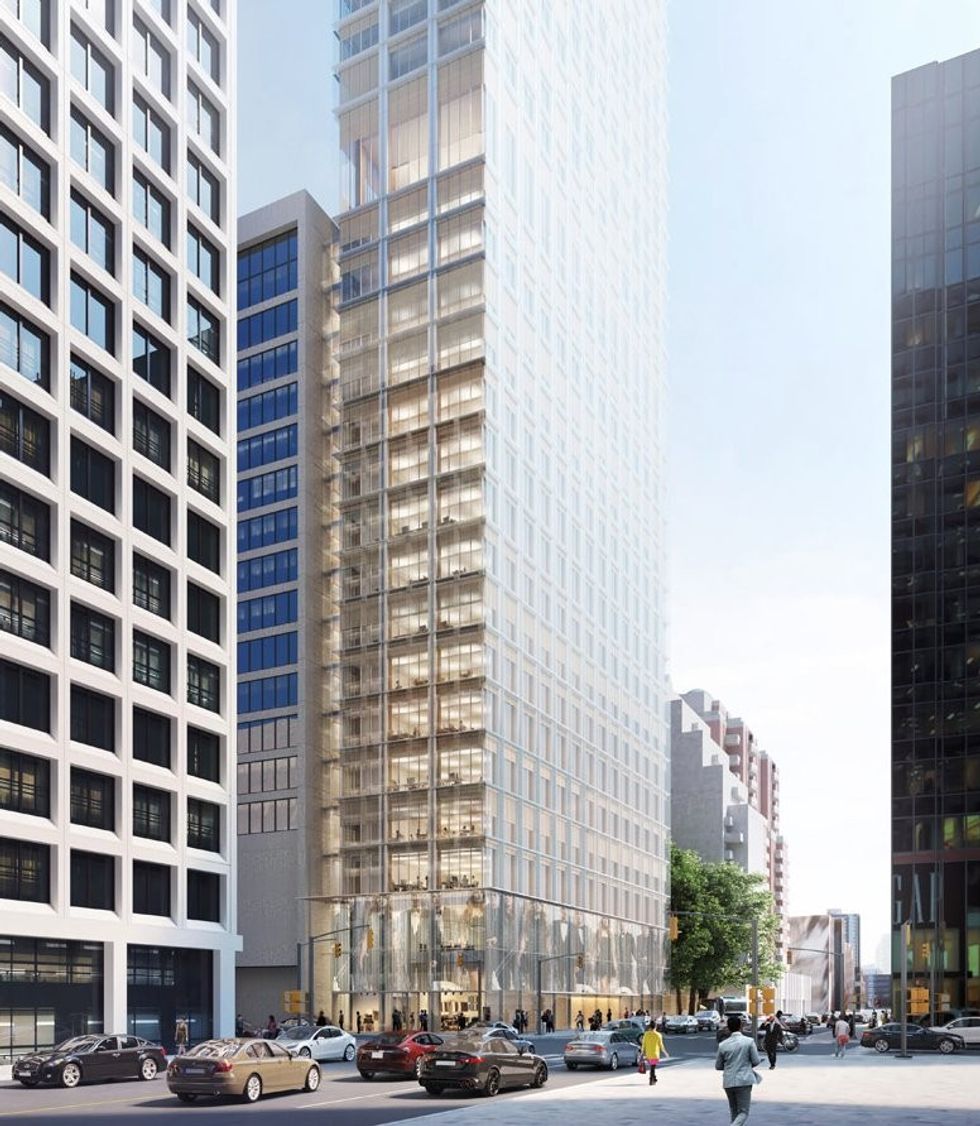 Rendering courtesy of Herzog & de Meuron
The first 16 floors of the tower will consist of retail, office, and technical functions, while a private amenities level will separate these functions from the condominium levels above.
A large restaurant, sky lounge and rentable spaces will occupy the highest three floors of the building with spectacular panoramic views over the city of Toronto.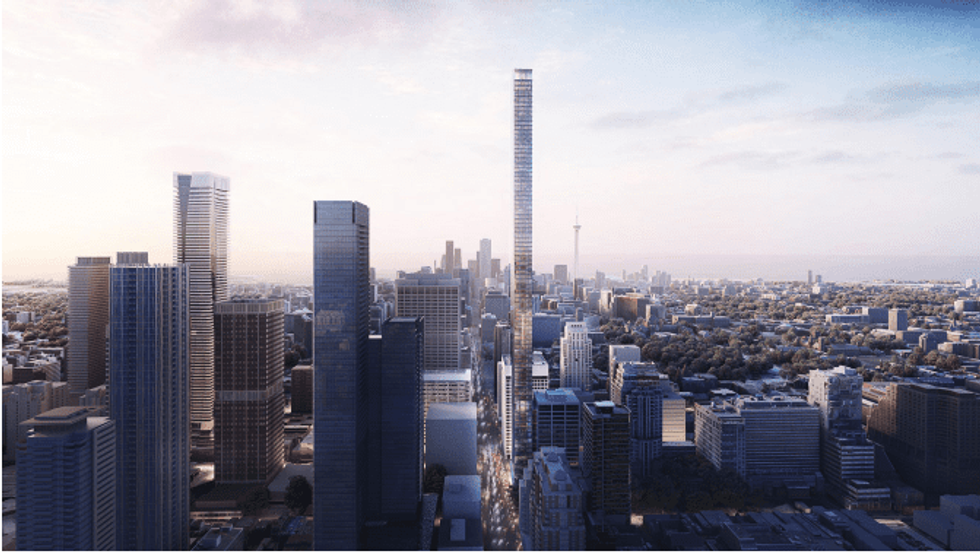 Rendering courtesy of Herzog & de Meuron
At street level, residents will be able to enter the building through a triple-height lobby from Bloor Street and take one of four dedicated lifts to their condo level.
Residences will range from one-bedroom to multi-level penthouses, totalling 332 condominium units spread over 64 floors. The proposed tower also features a "layered expression of the vertical structural elements," an interior glazing (thermal envelope), exterior timber roller shades, and an outer layer of transparent, open-jointed glass.
Kroonenberg Groep says the effect is a building that which at times appears "transparent and expressive – revealing the scale and activity within the building; and at other times, the reflective outer layer of glass gives the building an abstract quality, emphasizing its dramatic proportion."
If approved, the redevelopment project would join a number of others already underway near Toronto's Mink Mile, including Mizrahi Developments' 85-storey The One at the corner of Yonge and Bloor.
Future Developments