Torontonians struggling to make ends meet during the COVID-19 pandemic have gotten some respite for their housing concerns: last week, the province suspended evictions, and now, it looks like rental rates in the city are finally starting to drop.
According to the latest monthly rental report from Rentals.ca, the average 1-bedroom apartment in Toronto has dropped from its previous $2300+ threshold first hit in January and is now sitting at $2240, a -3.2% drop from the first month of the year.
---
READ: Toronto Residents Granted 60-Day Grace Period to Pay Utility Bills
But it's not just 1-bedroom rentals in Toronto that experienced a drop in cost, with the average rent for 2-bedrooms falling slightly to $2910, from $2926 in February.
And while Toronto still led all 38 cities on the list for average monthly rent in February, it is nice to see that rates are finally starting to decline.
It should come as no surprise then that the majority of the most expensive municipalities on Rentals.ca in the past month are also located in the GTA, with seven others  (behind Toronto proper) making it into the top 11 most expensive for renters.

In February, the average rent per square foot in certain areas of Toronto was the highest in Yorkville and the Annex at $5.11 per square foot. Year over year, the largest increase in average rent per square foot was 4.6% to $4.07 per square foot in the south core and central Harbourfront.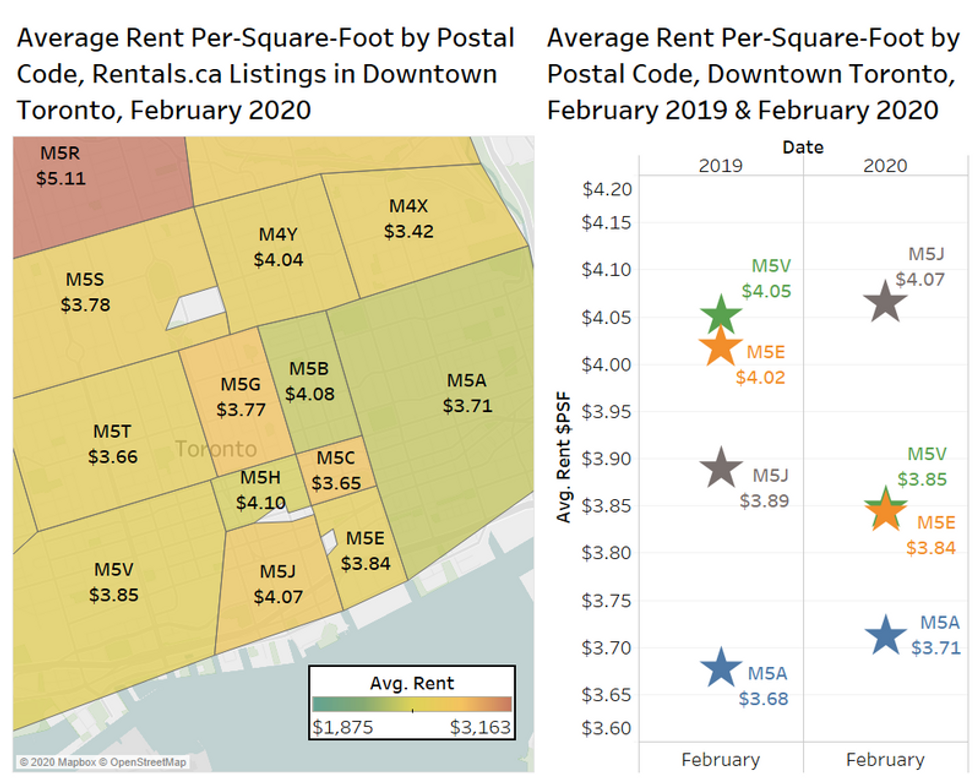 Despite rates dropping in Toronto last month, on a provincial level, Ontario still had the highest rental rates in February, with landlords seeking $2,212 per month on average for all property types. British Columbia had the second-highest rental rate at $1,885 per month, while Newfoundland and Labrador had the lowest at $927.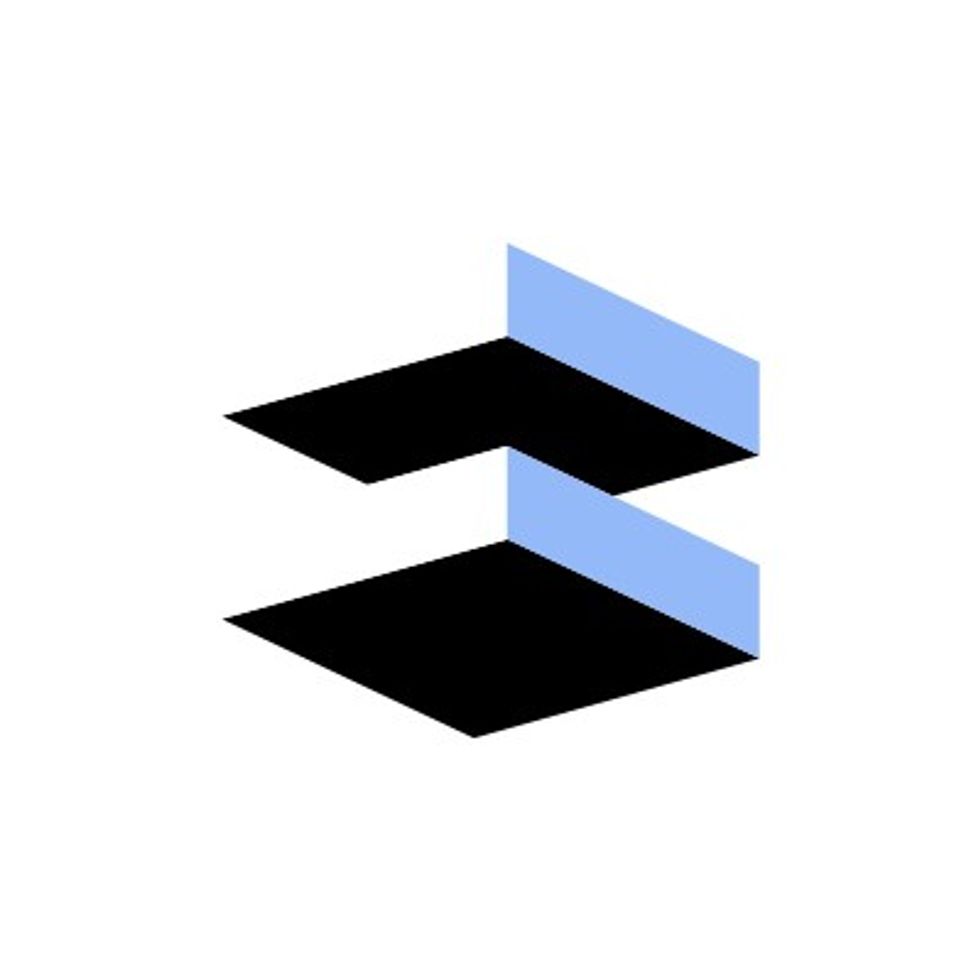 What's more, the rental market softened considerably across the country in February, with the national rental rate dropping 3% month over month and 3.4% year over year, with the average monthly rent hitting $1,823 in Canada last month.
And while rentals.ca says it might be too early to attribute the February decline to COVID-19 worries, after a strong spring and summer for rent growth in 2019, rates have definitely trended downward nationally.
Furthermore, Matt Danison, CEO of rentals.ca, says he believes there's going to also be a "drop-off" of walk-in showings for apartments across Canada during the Covid-19 pandemic.
"Landlords and property managers will need to embrace virtual leasing as much as possible to keep their staff and potential renters safe during this difficult time. Rentals.ca has committed to help by significantly lowering the cost of 3-D and virtual tours until July 1 to help with social distancing."
Renting