---
Hundreds of new homes could go up just around the corner from the Bloor GO and UP Express Station if a proposed development earns approval.
Fora Developments is looking to bring a colourful three-tower high-rise development to 2400-2440 Dundas Street West in the High Park North neighbourhood. Those familiar with the area may recognize the address as the location of a FreshCo grocery store and Shoppers Drug Mart.
The towers would reach 18, 25, and 36 storeys in height, with the two shorter towers sharing a three-storey podium. Altogether, they would bring 873 residential units to the area, including seven live-work units, as well as 212 parking spaces and a 1,000-sq.-m park.
Interestingly, renderings of the development make it appear as if the illustrations could be of two entirely unrelated projects. The 18- and 25-storey towers, with their shared podium, are clad in matching yellows and greens, and the silhouette feels very familiar to the Toronto condo building scene with its blocky shape and plethora of balconies.
The 36-storey high-rise, on the other hand, features a more muted colour palette, using brown throughout the tower and a pinkish-mauve on the podium. Its sleeker shape and style is more akin to a downtown office building, and a large, glassy balcony cutout placed about a third of the way up the building gives it some unexpected visual interest.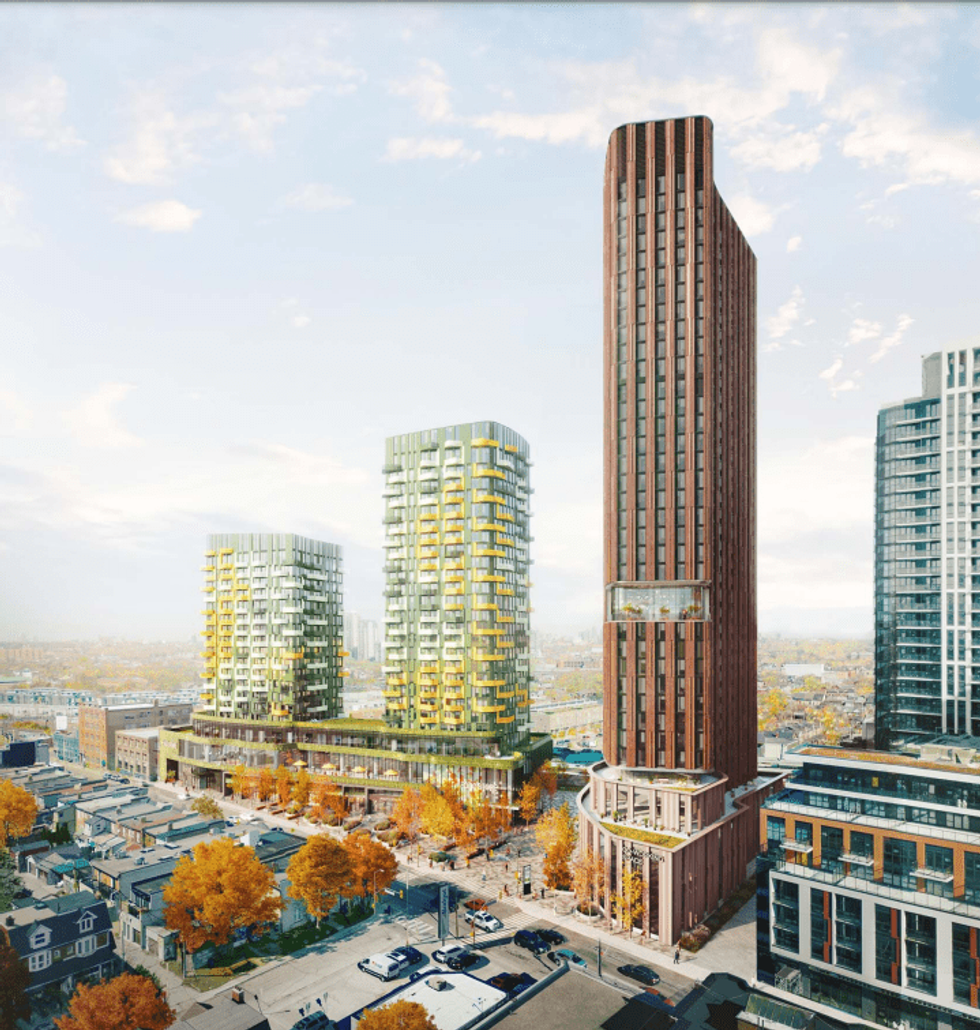 Fora Developments
Although the existing FreshCo would be lost during construction, the yellow and green towers, located on the north side of the property, would house a new grocery store, as well as office areas and other retail space. Residents who live in these towers would have access to amenities such as a pet/stroller wash station and a wrap-around terrace, planning documents say.
The 36-storey building would house co-working space, a terrace on the podium's roof, and a green roof on the very top of the building.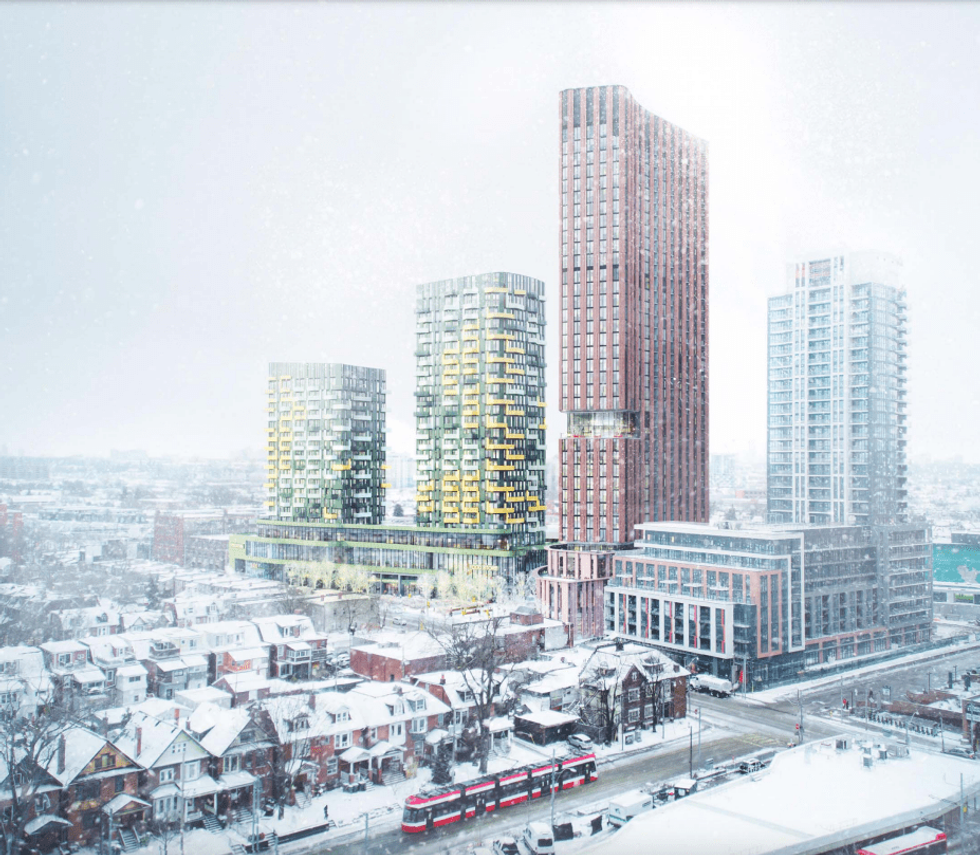 Fora Developments
Fora Developments is also proposing the construction of a private roadway between the two podiums, which will have the added benefit of serving as a vehicular and pedestrian access point to the new Bloor GO/UP Express pick-up and drop-off loop, located just south of the development site.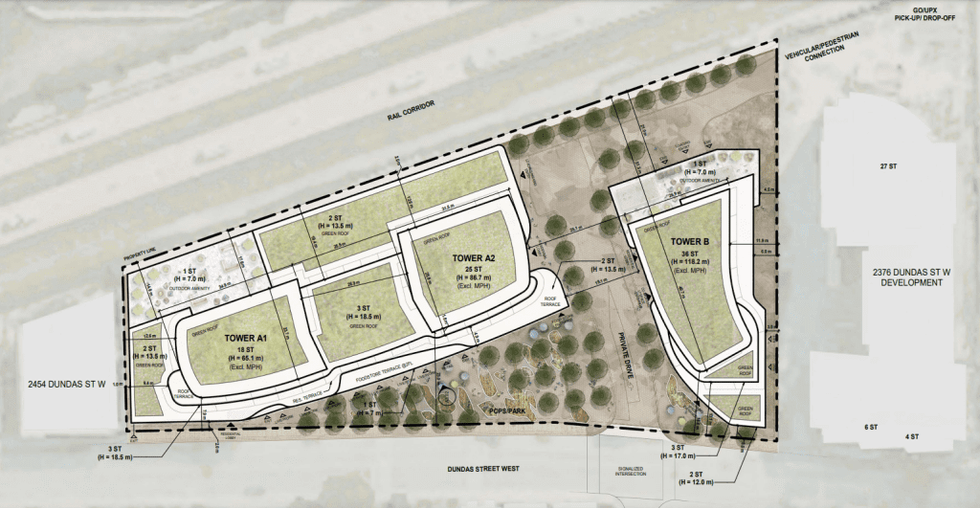 Fora Developments
The proposed park space would go just north of the private road, on a stretch of land between Dundas West and the front of the yellow and green building.
The application was submitted to the City of Toronto on March 20, and is in the process of making its way through City Council.
Toronto