Real Estate News
This Is How Much It Costs To Live Next To Every TTC Subway Stop
One of the biggest selling features for homes in Toronto's downtown core is their close proximity to public transit. In addition to including a walking score, most Toronto listings also include a transit score to show just how close a home is to the subway, streetcars and buses.
Of course, accessibility comes with a price. But just how much will it run you to live next to a subway or LRT stop? Real Estate website Zoocasa collected the 2018 average cost of homes and condos sold within 800 meters of the city's 75 subway and LRT stops to find out.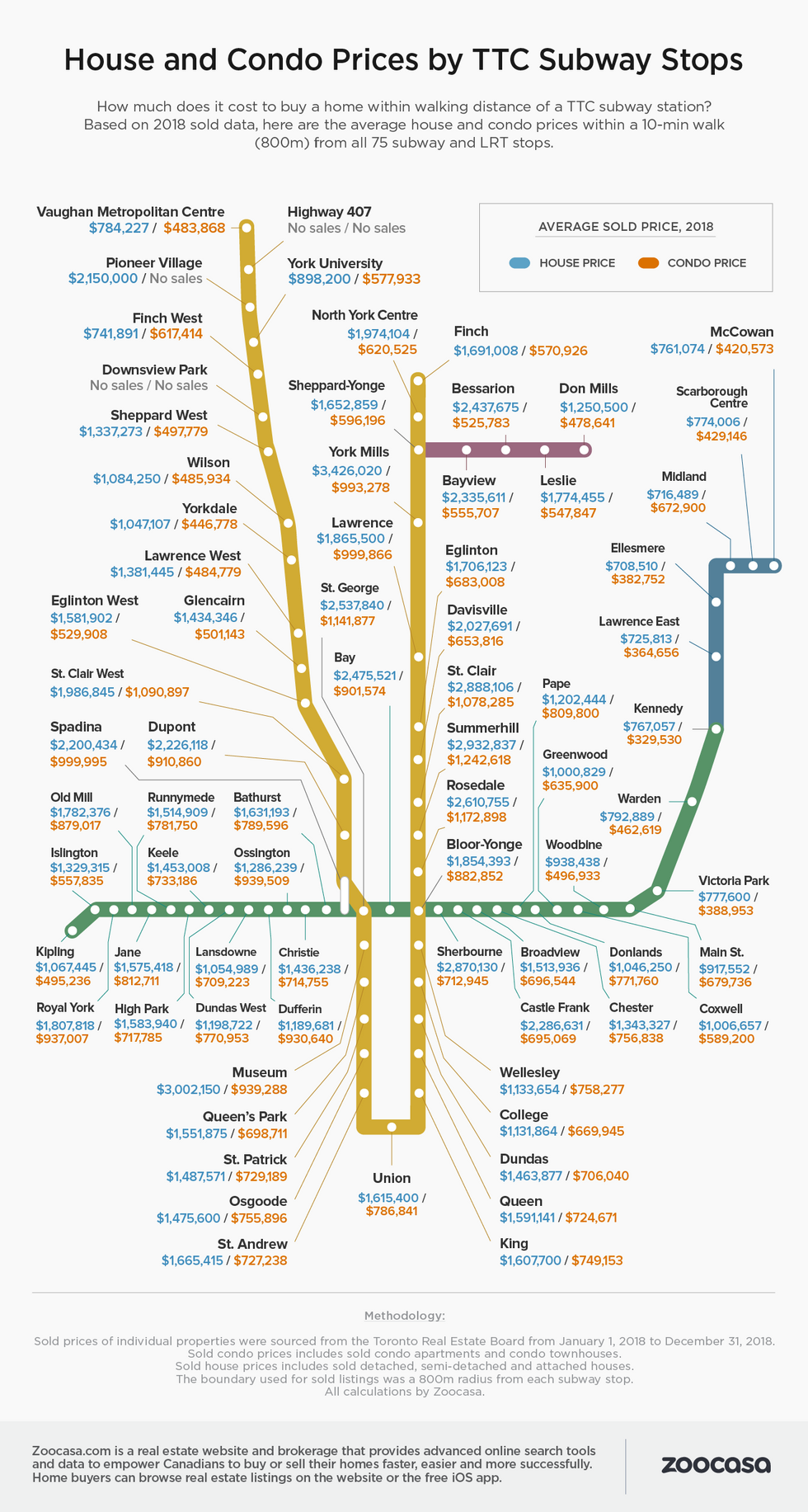 It's More Affordable On The East End
When it comes to affordable housing in Toronto, the closest you can get is housing on the east end.
Four out of five of most affordable homes along the TTC line are on Line 3. Ellesmere is the most affordable area with homes averaging $708,489. Midland, Lawrence East, Finch West and McCowan round out the top five.
The most affordable condos were also found on Line 3 with a few also found on Line 2. The most affordable condos were closest to Kennedy station. Lawrence East, Ellesmere, Victoria Park and McCowan round our the top five for condos.
Line 1 Is Severely Lacking In Affordability
No surprises here, homes in close proximity to Line 1 are the least affordable. Houses close to York Mills and Museum station average upwards of $3 million while condos close to Summerhill and Rosedale go for close to $1.2 million.