---
Beloved Toronto catering, events, and hospitality company TOBEN Hospitality Group has taken its gourmet goodness north with its latest venture, The Pearl, which opened in Bala, Muskoka last month. 
The urban-meets-country-inspired artisanal market and snack bar offers locals, visitors, and cottage-goers a one-stop restaurant and shop for gourmet provisions, fine foods, craft beverages, and catering services.
Created by TOBEN Hospitality Group owners Toben Kochman, Elana Kochman, and Ryan Feldman, The Pearl sits on prime real estate in the heart of Muskoka. 
"We are excited to open our new country market The Pearl and to be part of the vibrant Bala/Muskoka community," said Elana Kochman, Co-owner and Head of Growth & Development at TOBEN Hospitality Group. "Locals and visitors to the area can stop in for delicious fresh food and beverages, and then sit and savour on our picturesque patio or take it to go. In line with everything we do at TOBEN Hospitality Group, a strong commitment to supporting local vendors, suppliers and artisans will be a central element of The Pearl." 
The Pearl's 1,000 square foot indoor market offers a la carte ready-to-serve combos from a rotating menu of gourmet sandwiches, salads, and sides all made with the season's freshest ingredients; prepared foods to take home, like homemade pastas, flatbread pizzas, and salads; and a pastry counter with fresh baked breads, pastries and desserts (think: Raspberry Pistachio Vanilla Cream pastries) .
Small plates and snacks range from a Corn and Caviar Haselback Potato and fresh oysters, to a Mexican Street Corn and Watermelon Salad. Meanwhile, larger plates include things like the Kyoto Seafood Roll, The Showstopper Grilled Australian Wagu Coulotte Steak, and Tempura Fried Pickerel. Quick crowd-pleasers on the menu are things like the Bomb Bacon and Egg Sandwich, the Margherita Focaccia Pizza, the Squash a la Plancha with Pickled Strawberries Salad.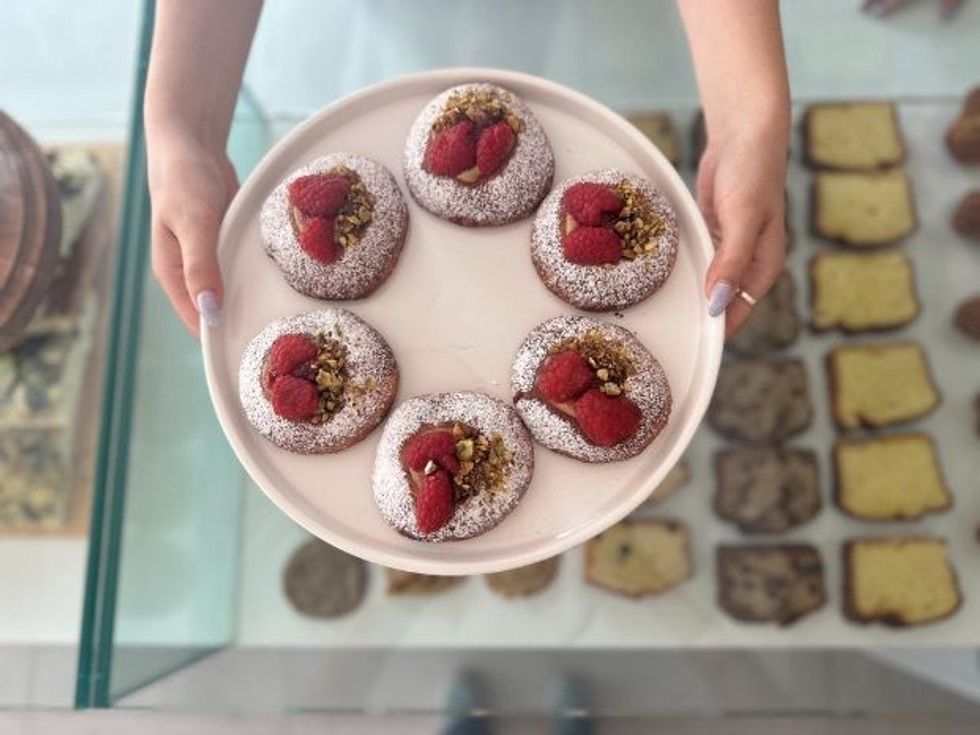 The Pearl Muskoka
Guests can shop from a wide selection of pantry provisions -- ones that make for well-received gifts for cottage hosts -- like homemade salad dressings, glazes and sauces, pastas, gourmet chocolate, candy, and snacks. Summertime snackers can treat themselves to ice cream and drinks from a beverage bar that also serves up espresso, coffee, Kombucha, fresh juices, local beer and wine, and signature cocktails. 
Outside, a 1000+ square foot, 50-seat patio and gathering space offering a side of Lake Muskoka views to the fresh market fare. 
In the evening on Thursdays, Fridays, and Saturdays, The Pearl stays open late and transforms into a snack bar, with a focus on communal eats and live entertainment. The Pearl is available to rent for private events, such as weddings, fundraisers, and parties.
On Sundays from 10am to 3pm, The Pearl offers a special brunch menu for dine-in or take-out service.
If your idea of entertaining cottage guests doesn't involve cooking, customers can also order Catering to Go (online or in person) for pick-up or delivery to enjoy The Pearl's offerings offsite.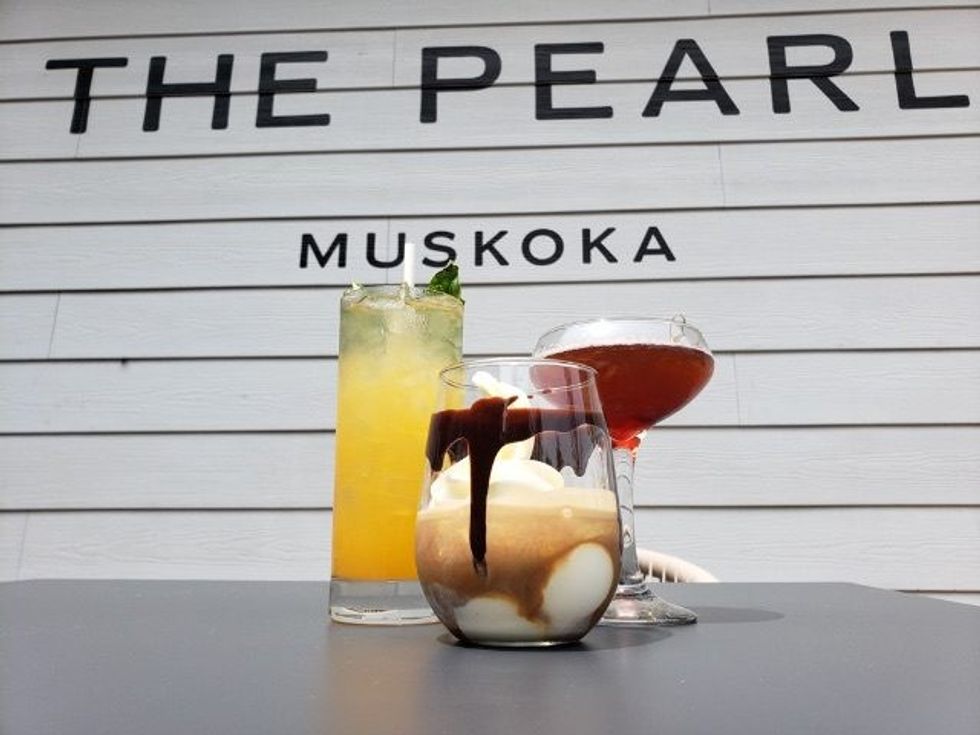 The Pearl Muskoka
"After many road trips and our customers regularly ordering plates to take up to their cottages, we noticed there was a void in quality contemporary cuisine offerings north of the city," said Kochman. "This led us to develop The Pearl -- a modern country market where people can order gourmet food for group entertaining, grab a fresh bite on their way up to the cottage, and enjoy a night out with family and friends."
With its close proximity to the Kee to Bala, this new snack bar will surely become a pre-show staple for summertime concertgoers. 
Muskoka has seen a few new additions this year, including a shipping container retail complex in Port Carling. 
Muskoka