After months of being confined to the home – especially in the middle of the city's sweaty concrete during a perpetual heat wave – a cottage escape with members of your personal 'bubble' sounds like a tempting splurge.
After all, you likely have no other travel plans for the foreseeable future (not that you needed the reminder).
---
So, if you're in the market to go all out and treat yourself, you and your 10-person bubble could rent this sprawling Kawarthas cottage – complete with every add-on your heart could desire. Surrounded by pristine pine-filled wilderness on Jack Lake, it seems impossible to grow bored at this sprawling summertime estate.
The luxury 5,500-square-foot property offers everything you'd expect from a great Ontario cottage: a crystal-coloured lake, soothing views, an inviting dock, a breezy deck, a large, window-filled great room, canoes, and kayaks.
But this stunning rental also comes with all the "extras" of a resort.
READ: Rent: Your Chance to Channel Malibu in This Georgian Bay Beach House
Think: an in-ground swimming pool, hot tub, gym (with beautiful lake views to complement your workout), an HD Projection home theatre, a gourmet kitchen, a games room with a bar, billiards table, and poker table, and three fireplaces (plus more). In other words, you definitely won't be roughing it at this wilderness escape.
While a stay at this property inevitably comes with a steep price tag of about $1,300 per night (yes, per night), before you rule it out, it may be worthwhile to do the math. When a week's stay (the property rents Friday to Friday) is divided by everyone in your 10-person bubble, the tab is $910 each, or just $130 per night.
Considering that typical summer travel for a week in summers past would likely set you back a lot more than that, it may just be worth dropping the dollars to call this resort-like Kawarthas cottage home for  a full seven days.
Specs
Lake: Jack Lake, Kawarthas
Size: 5, 500 sq ft
Bedrooms: 7
Bathrooms: 5
Cost: $1,300/night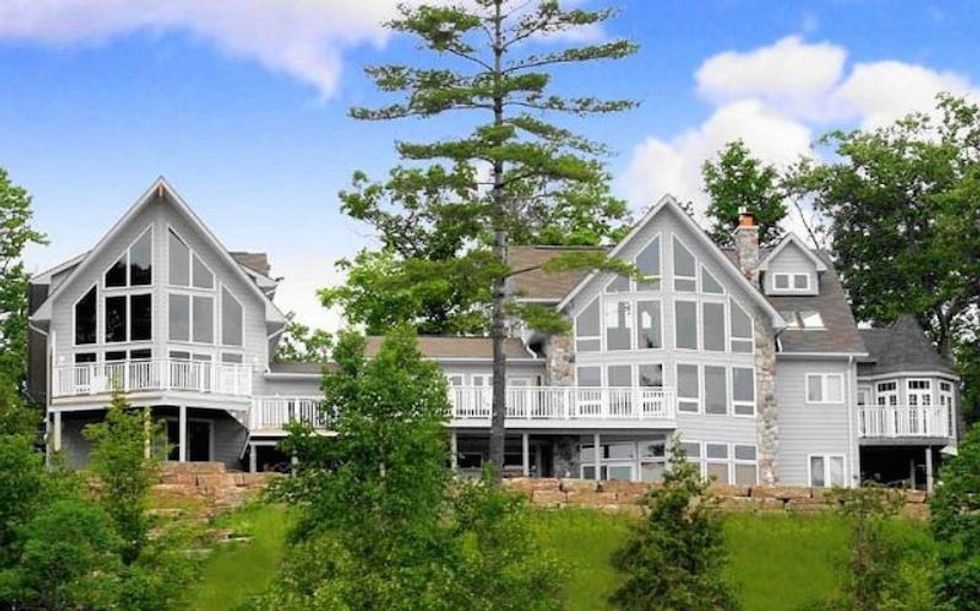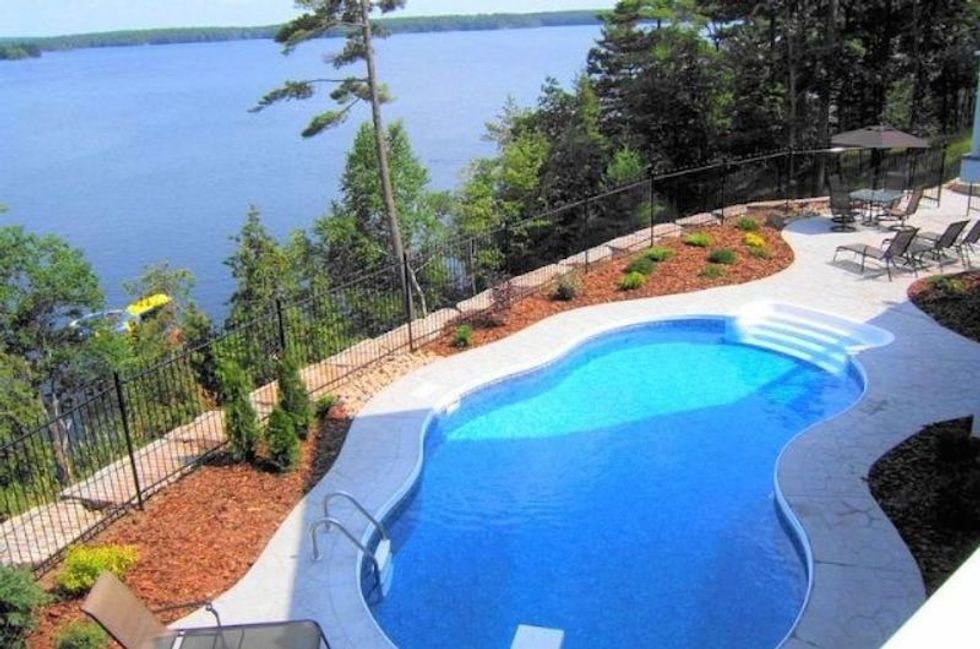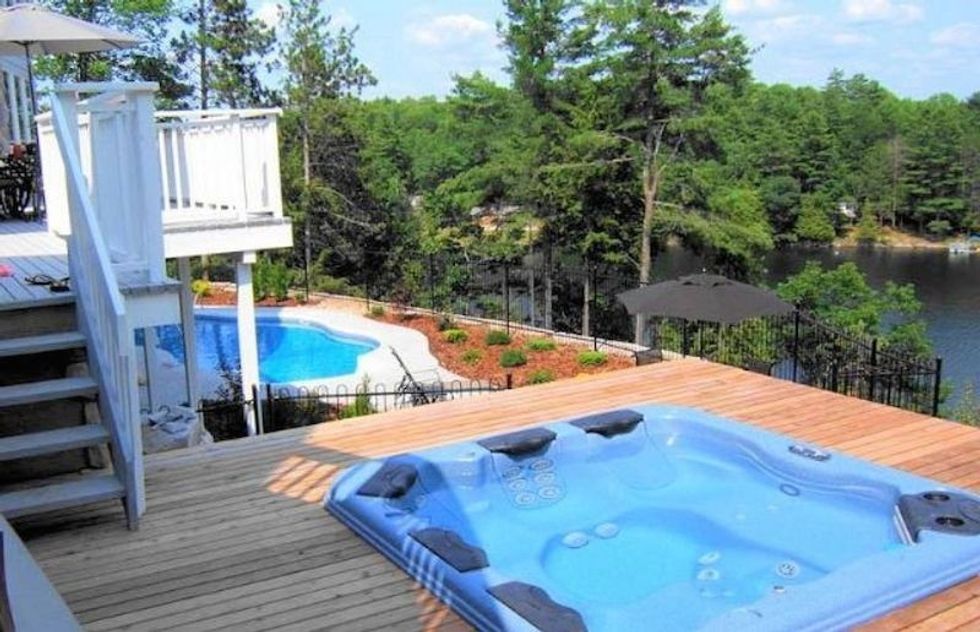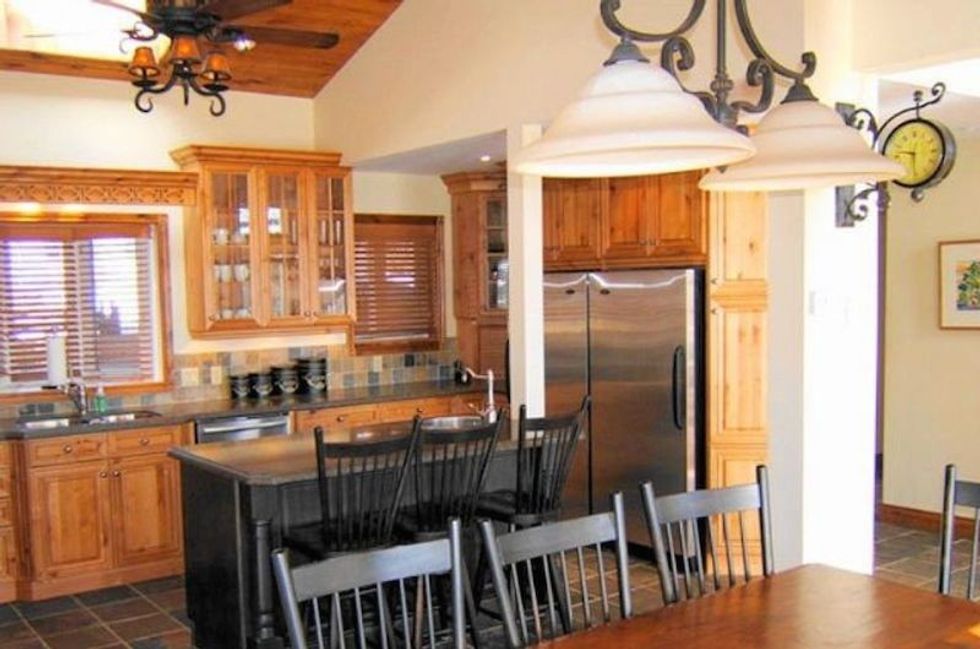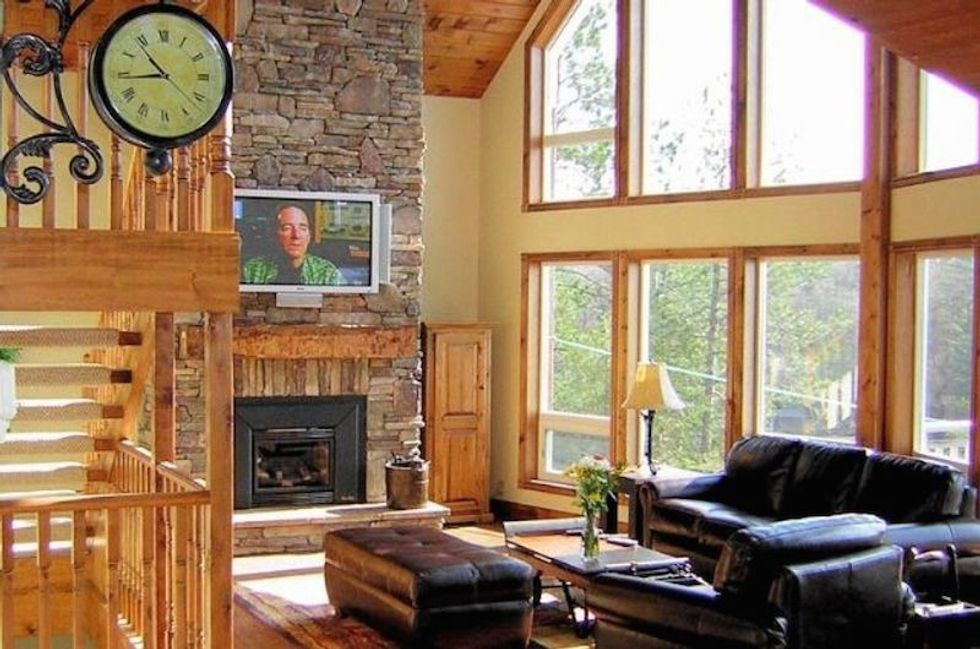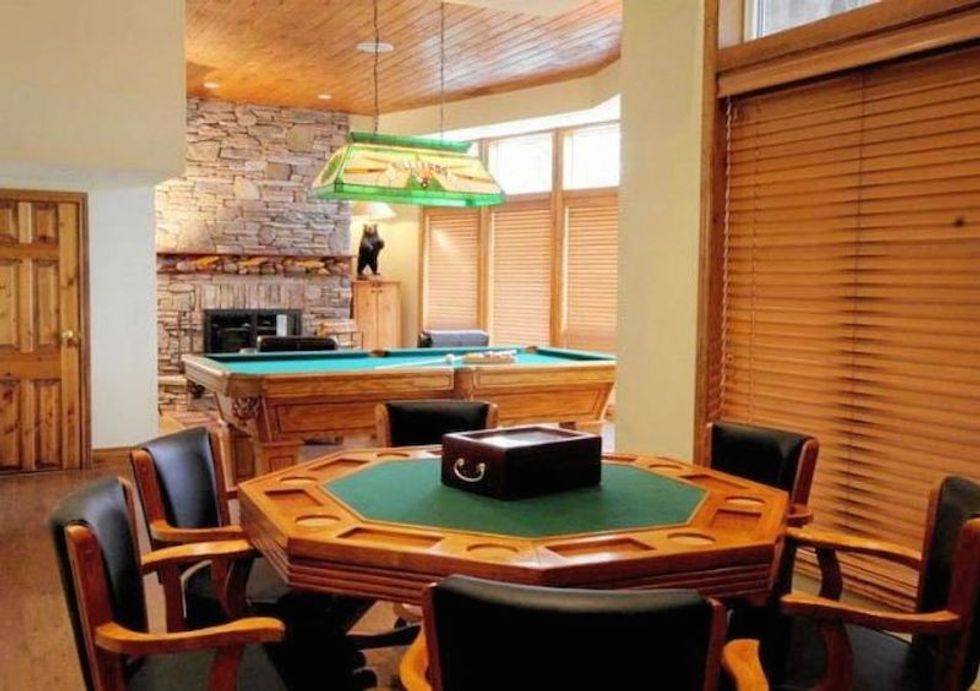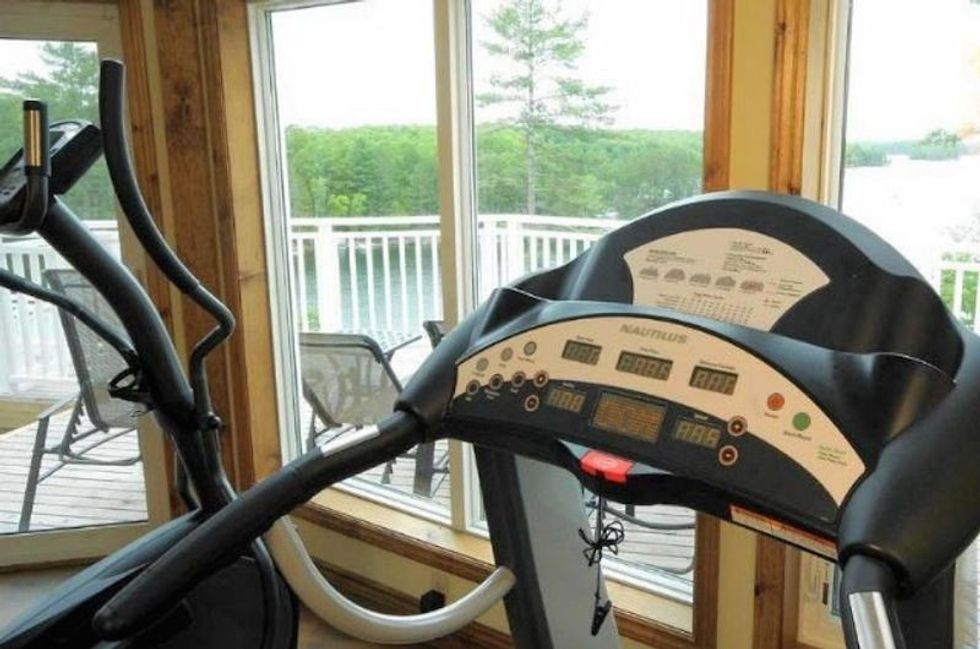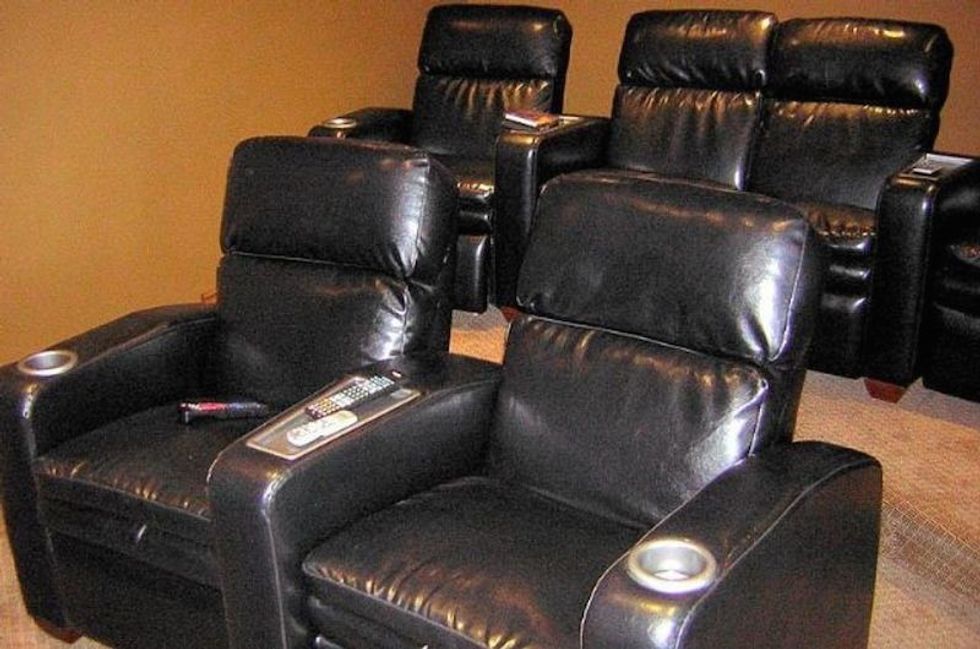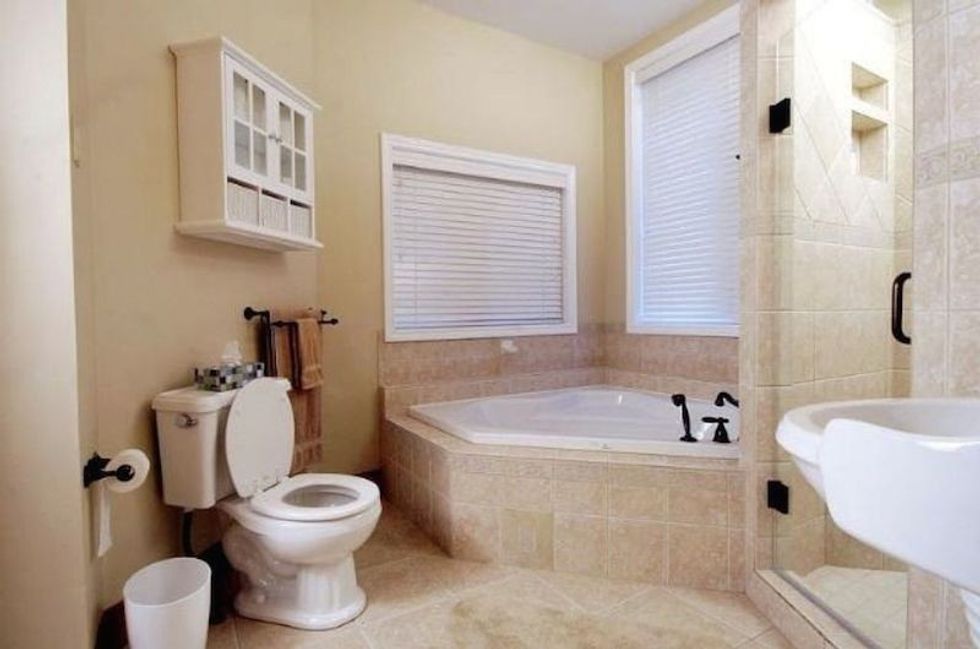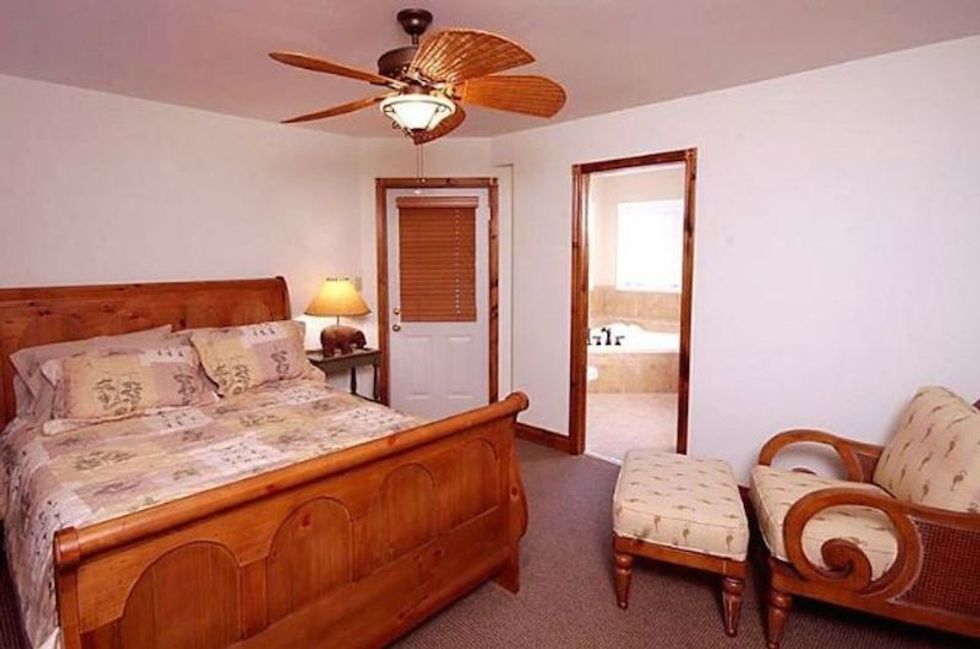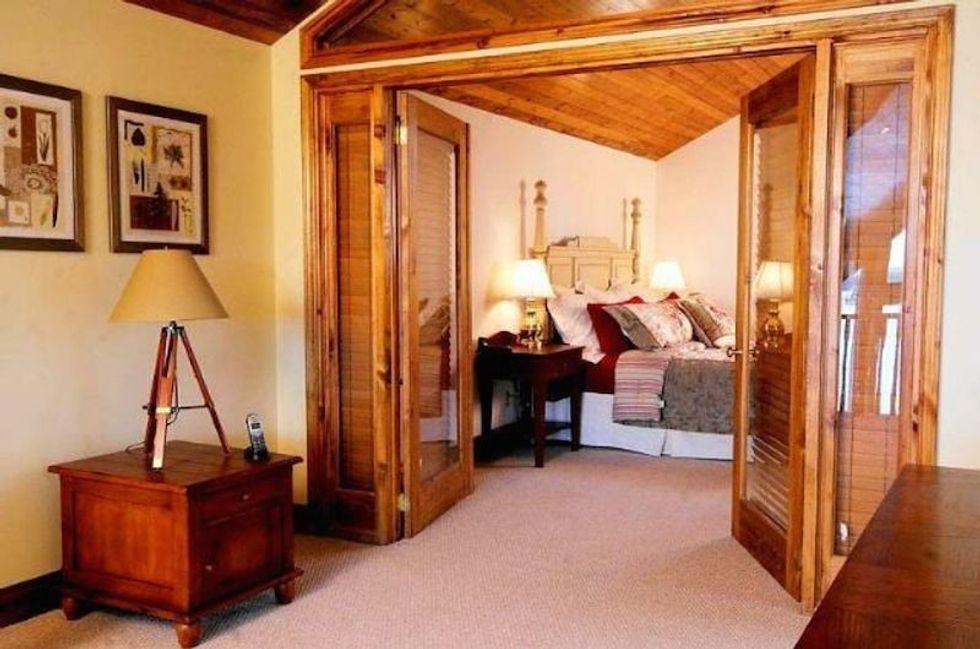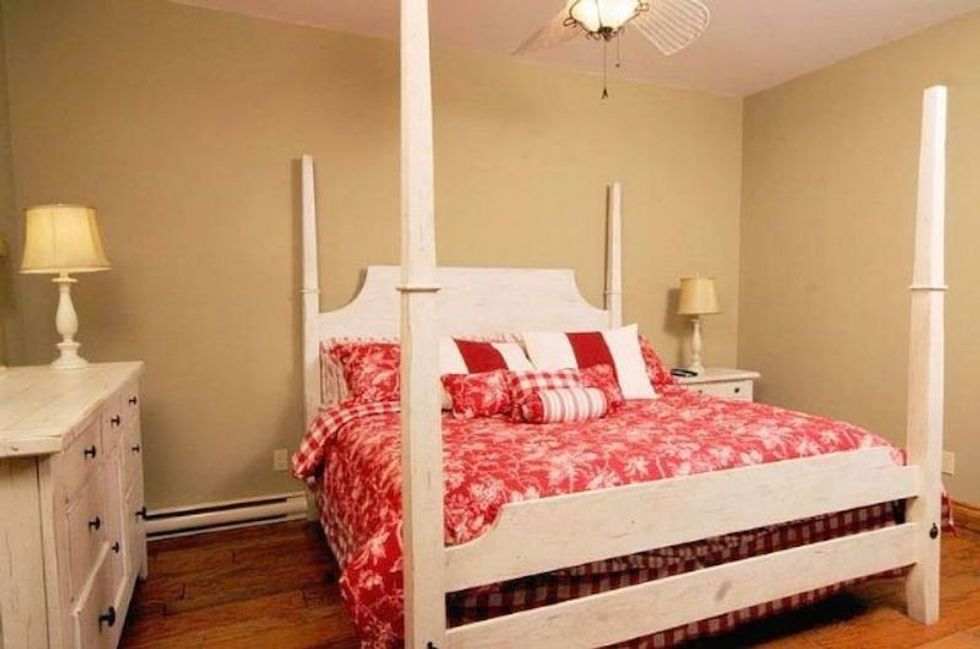 Kawarthas