---
The intersection of Eglinton and Bayview could soon be bustling with high-rise construction after yet another application was filed to build a 35-storey tower there -- the second in just a matter of weeks.
This time, developer Terracap is proposing a mixed-use development at 589 Eglinton Avenue East, on the southwest block of the intersection. Sat atop a six-storey podium, the tower would house 389 residential units, allowing hundreds more Torontonians to live within steps of the future Leaside Station along the Eglinton Crosstown LRT line.
In planning documents filed with the City of Toronto, David Sajecki, partner at Sajecki Planning, writes that the proposed development presents "an opportunity to capitalize on significant infrastructure investment," adding that it "represents a positive contribution to a transit-oriented community."
New street-level retail space would face onto both Englinton Avenue East and Mann Avenue, something the developers says "encourages an animated public realm and a pedestrian-friendly environment near the future Leaside Station."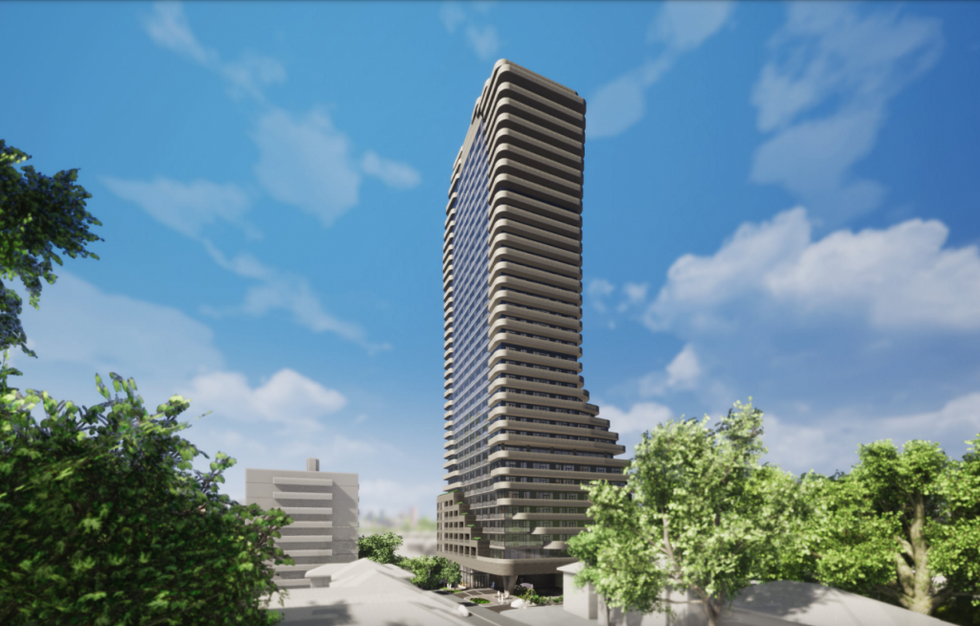 TACT Architecture Inc.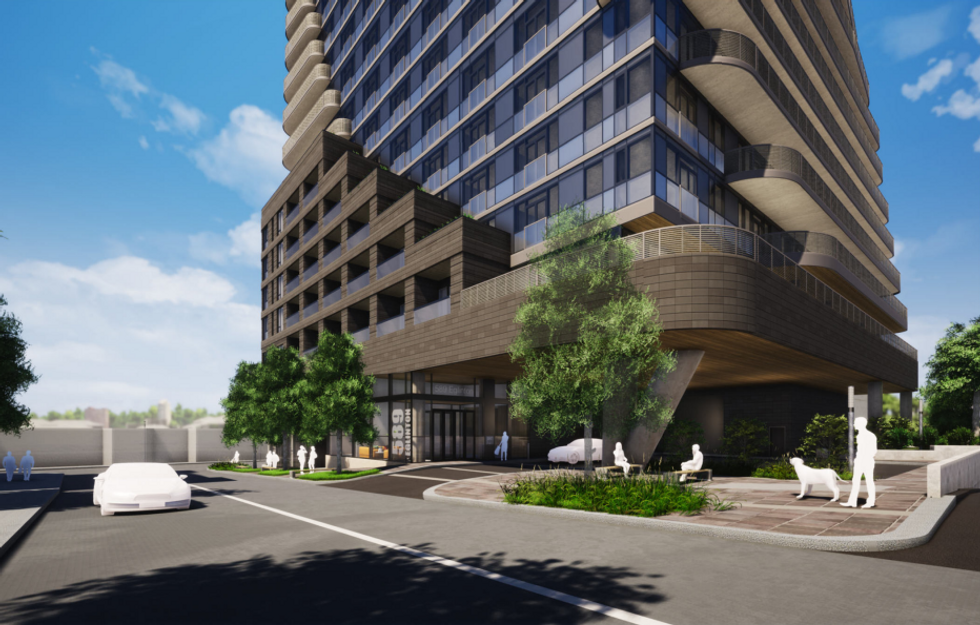 TACT Architecture Inc.
The building, designed by TACT Architecture Inc., would be a grey-toned rectangular tower with rounded-edge balconies, giving the high-rise a softer appearance. On the south side, the first 14 storeys have a gradually sloping profile before going flush for the remainder of the tower.
Terracap has plans to enhance the pedestrian realm new landscaping changes along Eglinton and Mann, including "native grass and ground cover, and unique paving." A pollinator garden, shrub planting, and flowering trees are also planned for the ground floor. On the mezzaine level would be a retail terrace with additional landscaping -- part of the total 60 sq. m of green roof area planned for the development.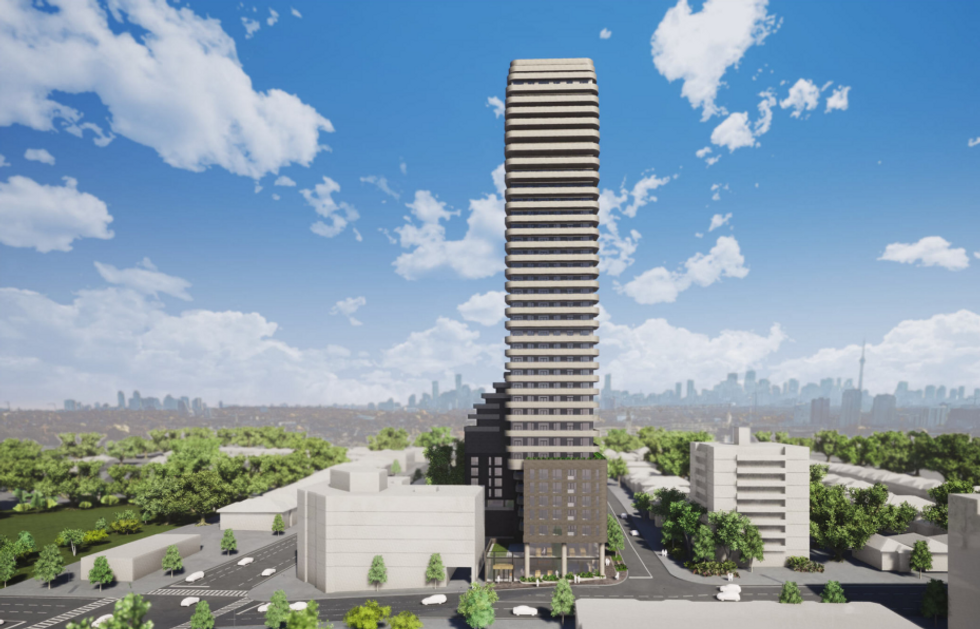 TACT Architecture Inc.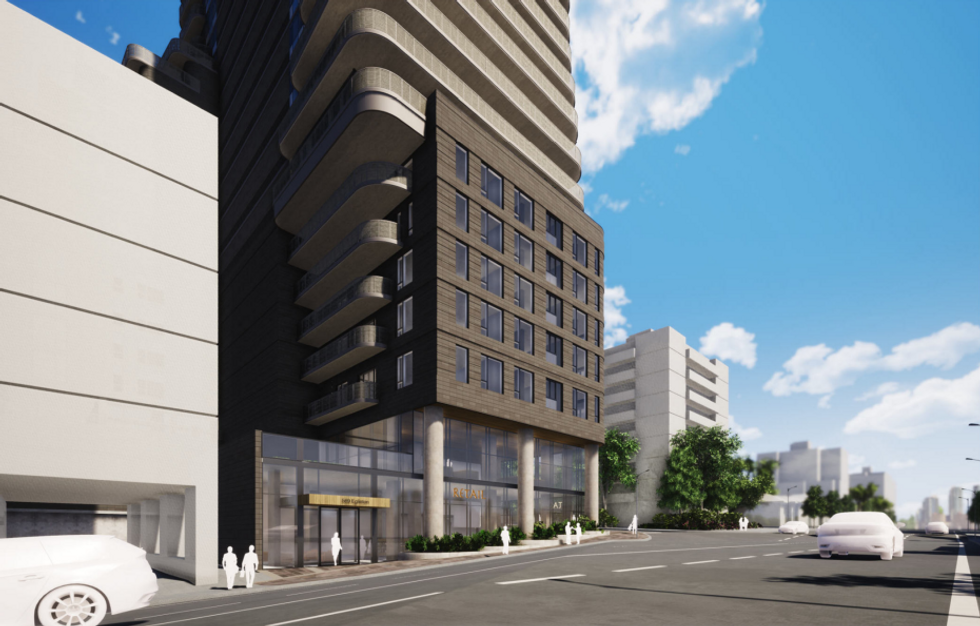 TACT Architecture Inc.
Residents of the development would get to enjoy several thousand square feet of amenity space, both indoors and outdoors. The planning documents, however, do not specify what would be included beyond green roofs.
In terms of living space, the residential units range from one- to three-bedrooms, with some being on the rather compact side, even by Toronto standards. On the 34th floor, for example, architectural drawings call for a 427-sq.-ft two-bedroom unit next to another two-bedroom just 551-sq.-ft in size. The smallest unit style is a one-bedroom totaling 415 sq. ft, meanwhile the largest unit is a three-bedroom maxing out at 1,158 sq. ft.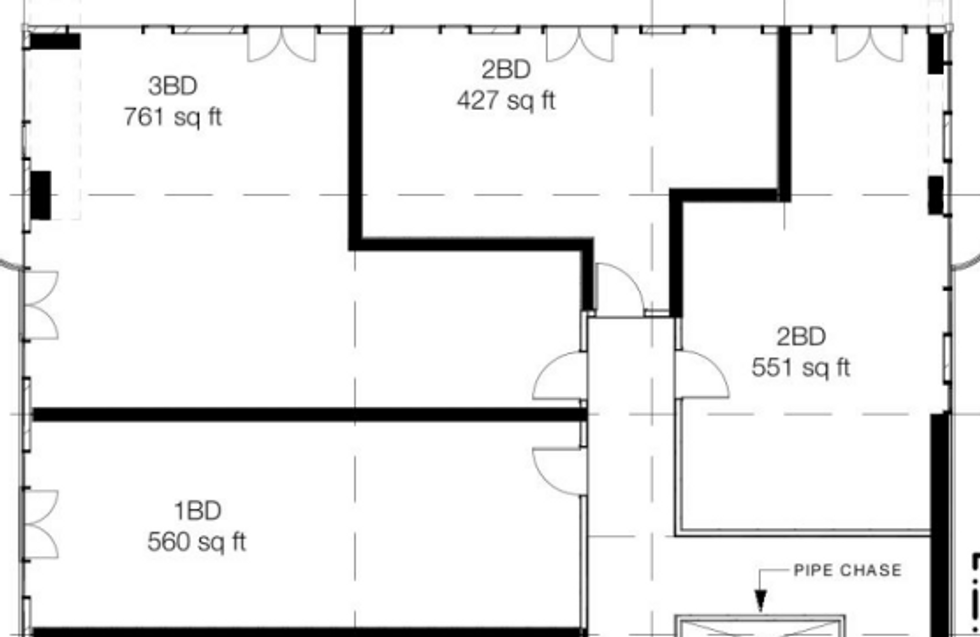 TACT Architecture Inc.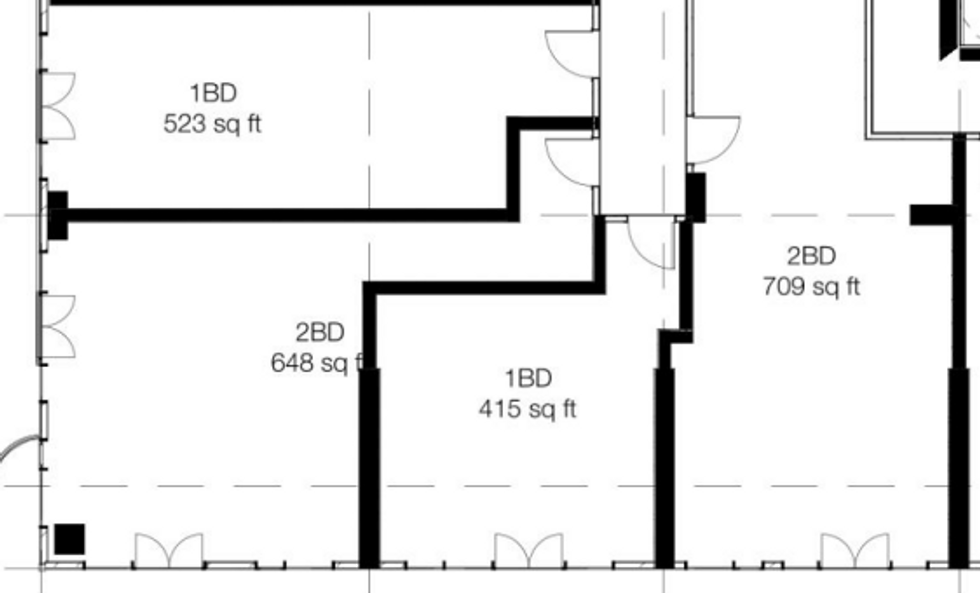 TACT Architecture Inc.
If approved, the Terracap tower could join a similar 35-storey development planned for the south east block of Eglinton and Bayview. The proposal, submitted by Condor Properties Ltd., calls for 373 residential units -- 265 condos and 108 rental -- with retail space on the ground floor.
Toronto