---
I am looking to buy a Victorian home.
Okay, not just looking. I am obsessing, dreaming and actively engaging in the heart-wrenching, soul-crushing game that is trying to buy a house in downtown Toronto.
What got me here?
I grew up in the Annex in some really amazing 80s rentals. When I was born, we lived in an apartment over the storefronts at Bloor and Brunswick. I fell asleep to the sounds of the street and was one of those lucky kids who had a warm, birds eye view of the Santa Claus parade going by.
When I was five, my mom and I moved into a Victorian on Strachan Avenue. For $800/month we had all three storeys of this incredible house and Bellwoods was my playground. I knew to look out for needles before tobogganing down the hill, loved the streetcar rides to school and would sleep curled up beside my mom in booths at the Bamboo, Free Times and Rivoli as bands would play late into the night.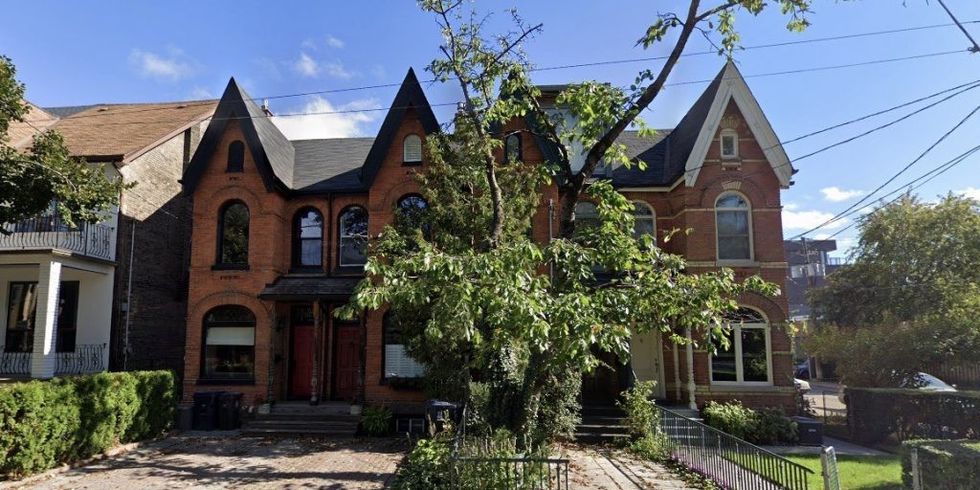 Example of Victorian-style house on Strachan Ave in Toronto/Google Maps
I was a total downtown kid. Not only did I love the lifestyle, but I LOVED our new home. Our home had a staircase… inside! A real crystal chandelier! And crown moldings that made the living room feel like a castle. My mom would read me the book Eloise, about a little girl who lives in the Park Plaza in New York, and I remember thinking, she has nothing on us. Queen West was in its heyday and I was pretty sure that my mom and I were the coolest people in the city.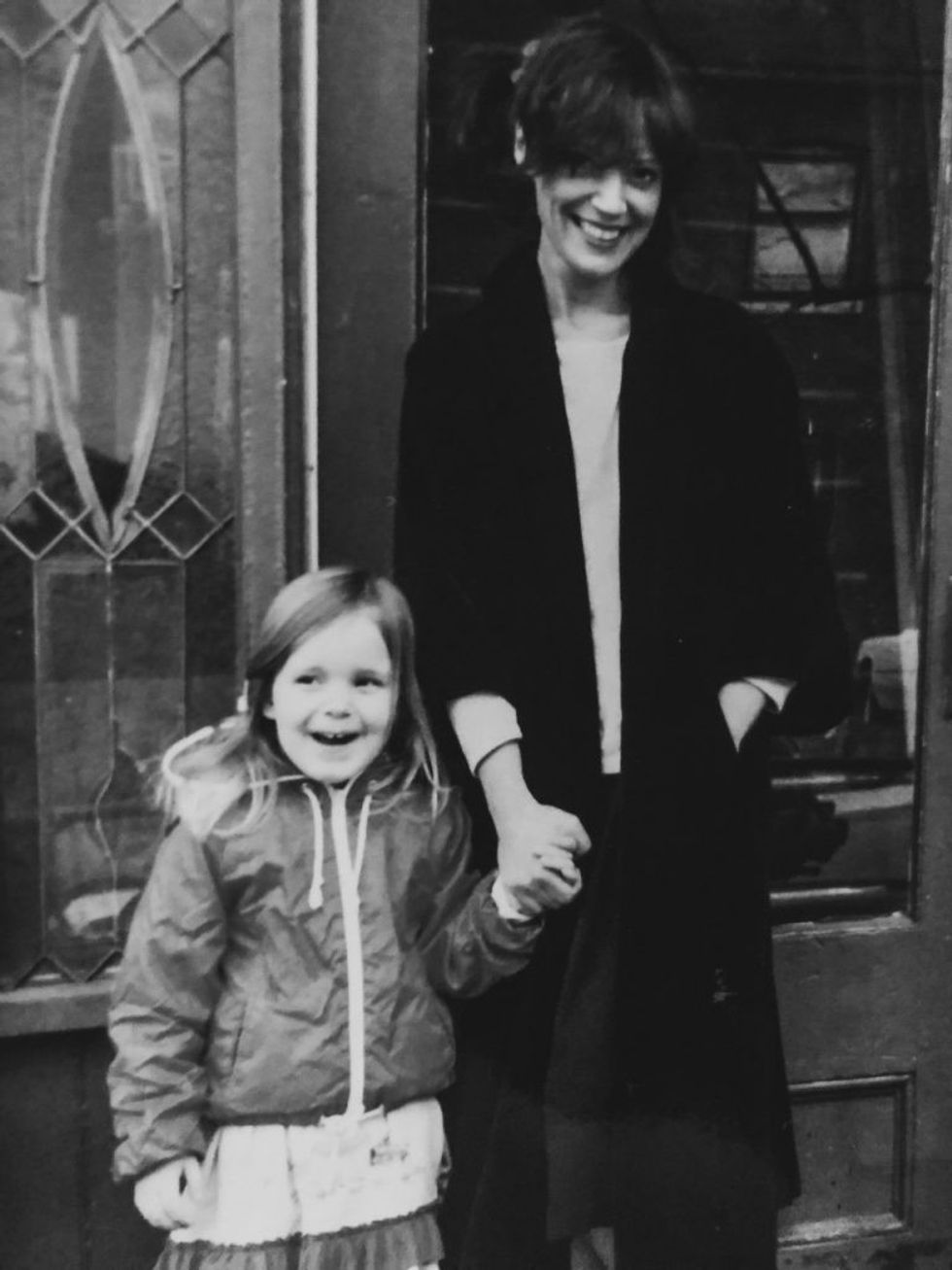 Taya Cook and her mom in 1984
When I was eight it all changed. My mom got married and we moved away from downtown. My siblings started arriving, there was a divorce, a few more moves, and when I was 18, I moved out on my own. It was still a loving upbringing, but it was never again like our time in that house.
READ: Listed: Modern Victorian in Cabbagetown with Rooftop Terrace Asks $2.6M
Twenty years later, I am now married, we are living downtown, and I have my own five-year-old. He knows all the colourful characters who occupy our corner, has fallen asleep numerous times in bars beside us, and loves the adventure of trips to the ROM, live music in our parks, and food from around the world.
Now he is a total downtown kid.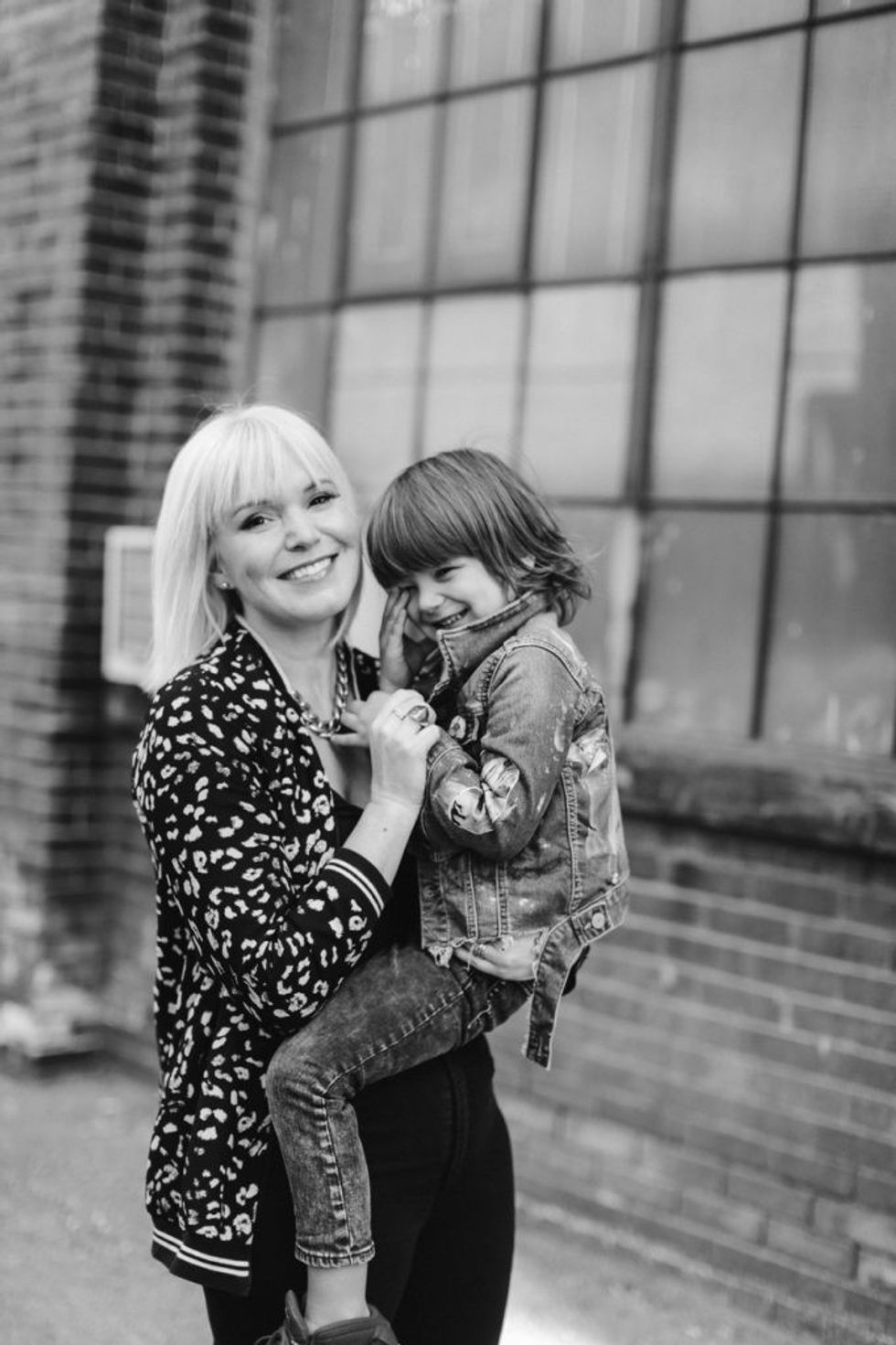 Taya Cook and her son in 2020
With COVID, we have heard repeatedly of families leaving the City and moving away. I get that, and maybe even considered it myself for a minute, but it has also given me a chance to remember what I really love about this City. The architecture, the people, all the stories and lives being played out beside my own, which makes the most basic of daily interactions feel that much more vibrant and alive. So instead of fleeing outwards, we're doubling down, remembering the sense of connection and community that feels so detached right now, and finding our own dream Victorian home in the heart of the City.
I want my child to live in his own make-believe castle and feel just as special as I did all those years ago.
Now if only we could find it for $800/month...
This article was written by Taya Cook, Director of Development at Urban Capital.
Industry Profiles