Toronto architecture and interior design company Syllable has launched a game-changing concept that adds 108-square-feet of sleek space to any home with a backyard big enough to support it.
---
Syllable's YardPods are stylish, all-season standalone backyard structures that can be used for everything from a home office or virtual classroom, to a yoga studio or gym.
"Working from home can feel like living at work, where the stress can carry into your home environment, leading to mental health challenges such as anxiety and burnout," says Danny Tseng, architect and development director at Syllable. "We address this by physically creating an additional room detached from the main house. This physical separation allows the home to be kept as a sanctuary."
Tseng points to the numerous studies that clearly correlate access to nature and physical activity to improved well-being.
"The fact that the pods are not designed to have a kitchenette or washroom removes that distraction and forces the homeowner to access their backyard more frequently, creating that mental and physical separation between live and work," says Tseng.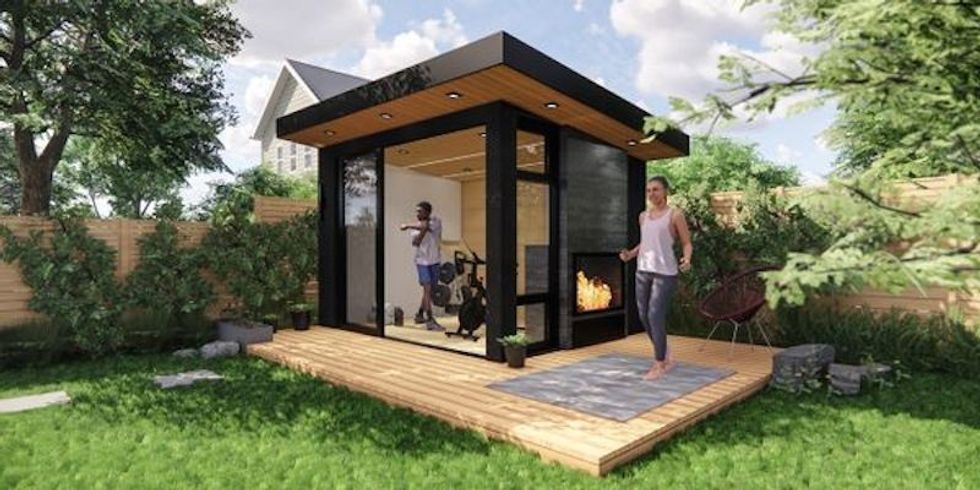 While the concept of laneway suites has gained traction in Toronto as of late, obtaining building permits can be expensive and time consuming. Furthermore, creating a laneway suite can set you back between $300,000 and $500,000 (or far, far more). On the other hand, by keeping the footprint to within 108-square-feet, the Yardpods are not required to go through the often red tape-filled building permit process.
At a price point of $29k-$49k, depending on the level of finishes and features, a YardPod is a fraction of the price of a laneway suite. An additional room in the backyard also adds value to the homeowner's property in an urban real estate market where every precious square-foot matters.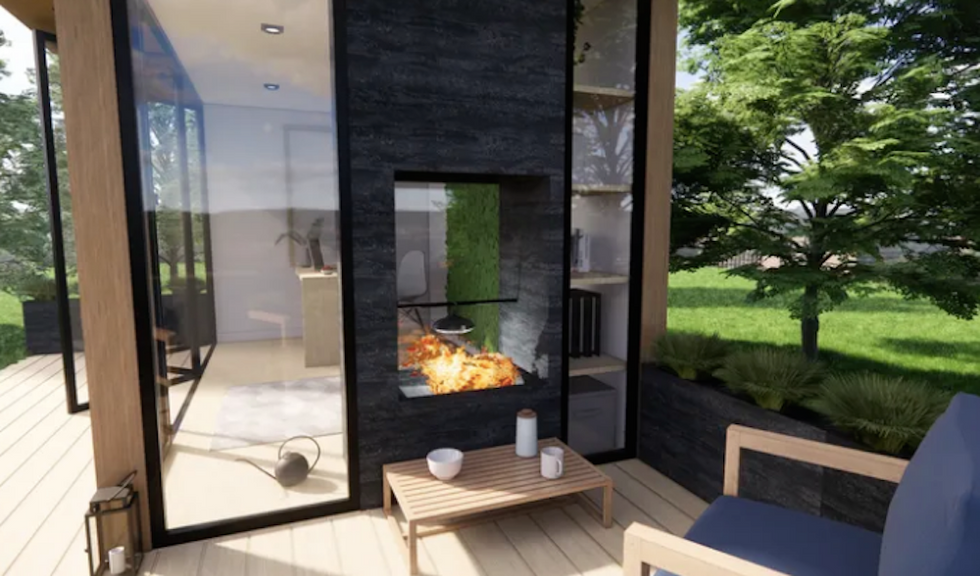 The build takes about six to eight weeks, but due to the unique configurations of the homeowners' yards, the company offers an initial site consultation to assess the best option. "They are not delivered assembled, rather, it's offered as a turnkey solution where the foundation, trenching for electricity, and gas-line for the fireplace option is included in the overall price," says Tseng.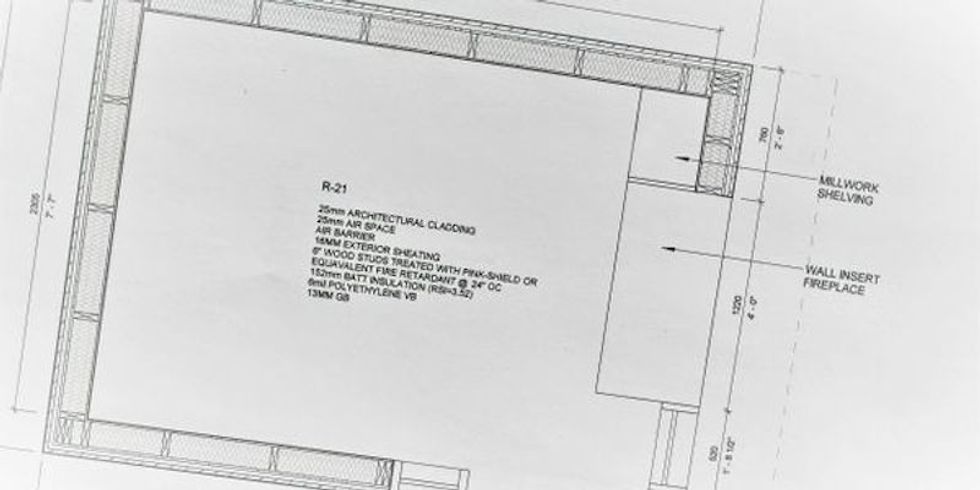 The pods are available in three different tiers, but all are designed for year-round use thanks to in-floor indoor heating and passive ventilation through two sets of operable windows at the top and bottom.
"The Standard tier is the most well insulated version," says Tseng. "The Delux tier is equipped with three sliding glass doors that opens to one side and has a two way fire-place. The Premium tier has an accordion glass wall that can open completely and an additional set of glass beside the two-way fireplace, creating a truly inside-out approach."
Whether used for work or play, the easy-on-the-eyes pods may be the life-changing addition you never knew you needed in your backyard.
Style + Décor