The "important pricing adjustment" expected to hit Canada's luxury real estate market in 2023 appears to have made its mark in Toronto, as an exclusive Yorkville condo reduced its asking price by nearly $3.5M.
---
Suite 5B at 36 Hazelton Avenue originally hit the market in June 2020 for $14,998,000. No buyers made a move on the abode, leading to a multitude of re-listings and four sizeable price cuts. As of March 2, the home is back on the market for just $11,499,000.
Other homes in the luxury building have faced a similar fate -- Suite 6A knocked $1,635,000 off its initial asking price, finally selling after 14 months on the market. Suite 2A only went through a $500K price reduction, but took nearly two years to sell.
Despite rising seven storeys in height and containing 18 homes, 36 Hazelton Avenue blends quietly into the tree-lined street thanks to its historic facade, which incorporates the former Basil's Catholic School.
Billed as "one of the best suites to ever hit the Toronto real estate market," Suite 5B features bespoke decor, custom furnishings, and breathtaking details.
Stepping into the unit, past the wood panelled walls and hardwood floors of the foyer, you're met with a striking glass-enclosed wine display. Marble shelves separate seemingly floating bottles, the grandiose feature serving as a separator between the entrance and the dining room.
The formal space, which can seat ten and features an ornate accent wall, leads out to a private terrace. Beneath floor-to-ceiling windows, a separate breakfast area can be found in the kitchen.
A home chef's dream, it features herringbone floors, marble countertops, sleek wooden cabinets, and a spacious pantry. Should the aforementioned display get too full, there's a wine fridge, too.
A massive marble fireplace separates the living room from the family room. Off the foyer, the living room is bright and inviting. The family room, on the other hand, is sleek and cozy, with built-in shelving ready to display worldly treasures.
Specs
The primary suite is an enviable escape, with stunning city views, a sprawling walk-in closet, built-in work area, and a private balcony. The marblesque ensuite features two sinks, a double shower, and a soaker tub.
Beyond the luxurious suite itself, the nearly $11.5M price tag comes with access to a slew of desirable building amenities, including a fitness centre, billiards room, and a spa where residents can bring in their personal masseuse. There's also a private wine tasting room with more than 20 climate-controlled fridges.
Suffice it to say, despite the $3.5M reduction to the asking price, whoever purchases Suite 5B may end up spending the savings on wine.
WELCOME TO SUITE 5B - 36 HAZELTON AVENUE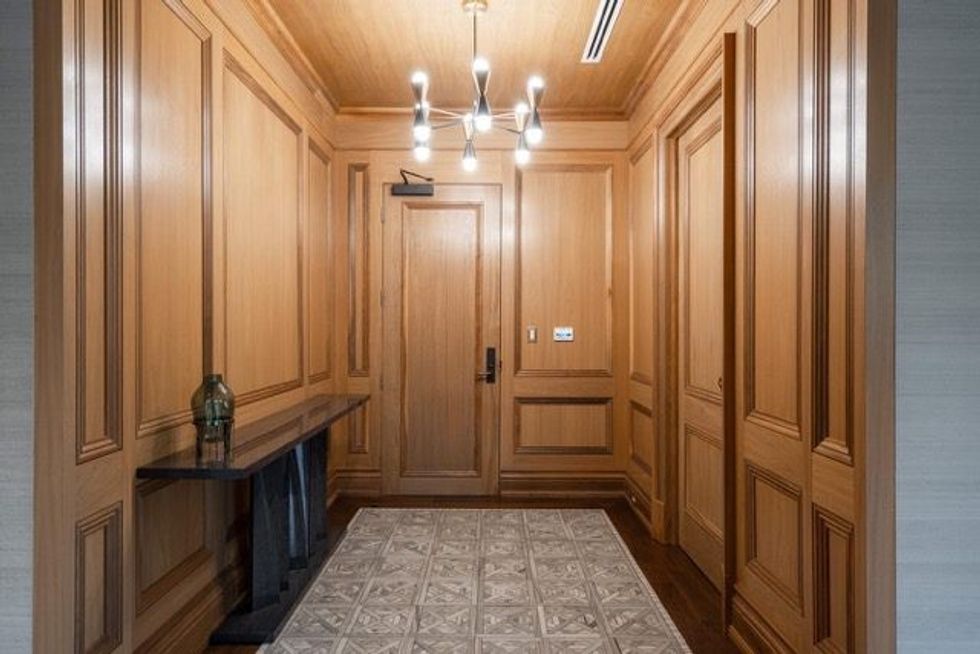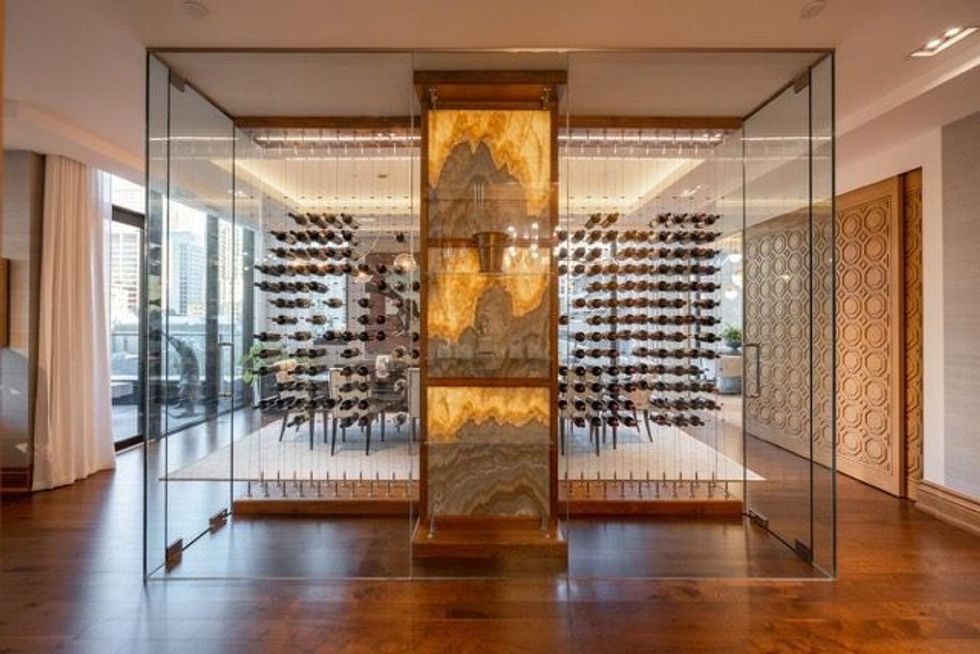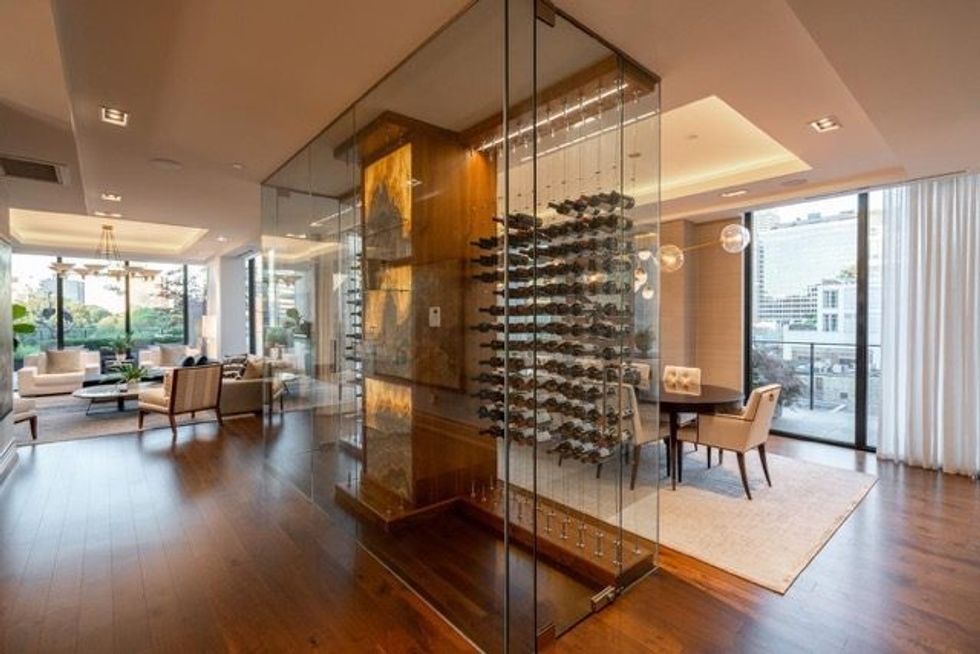 KITCHEN AND DINING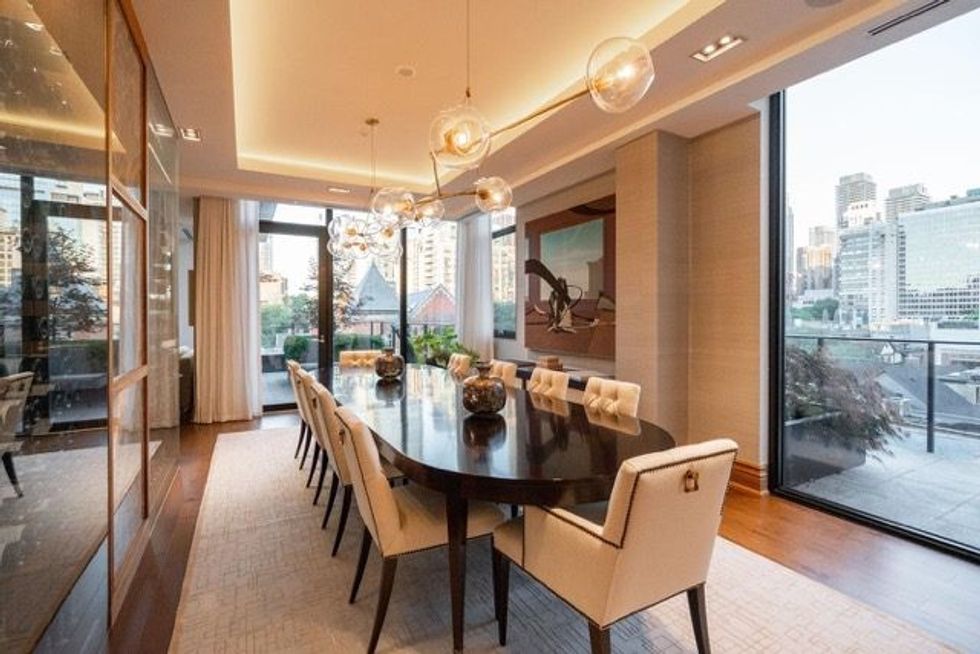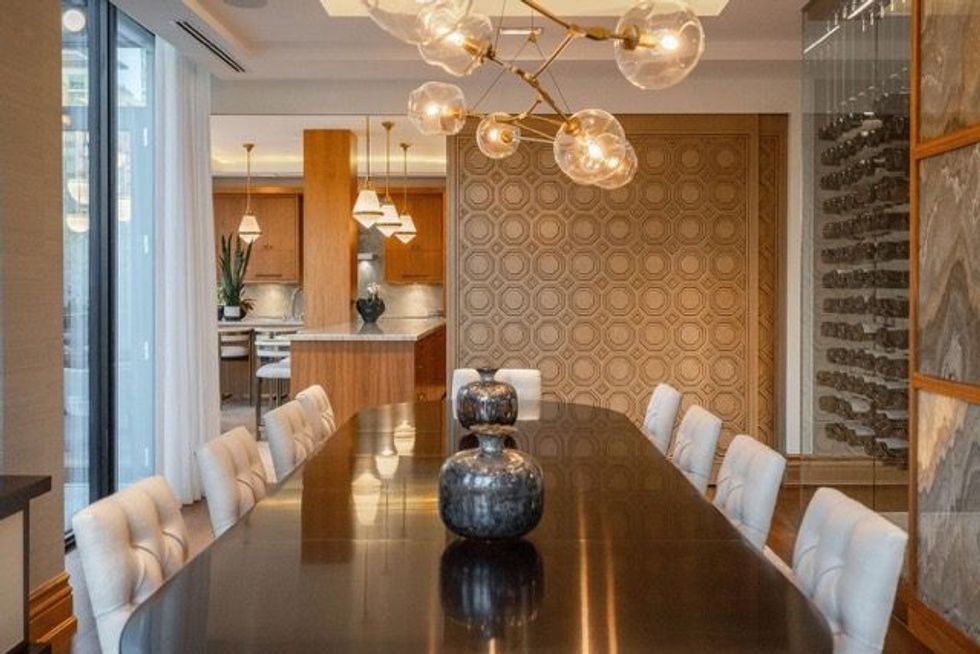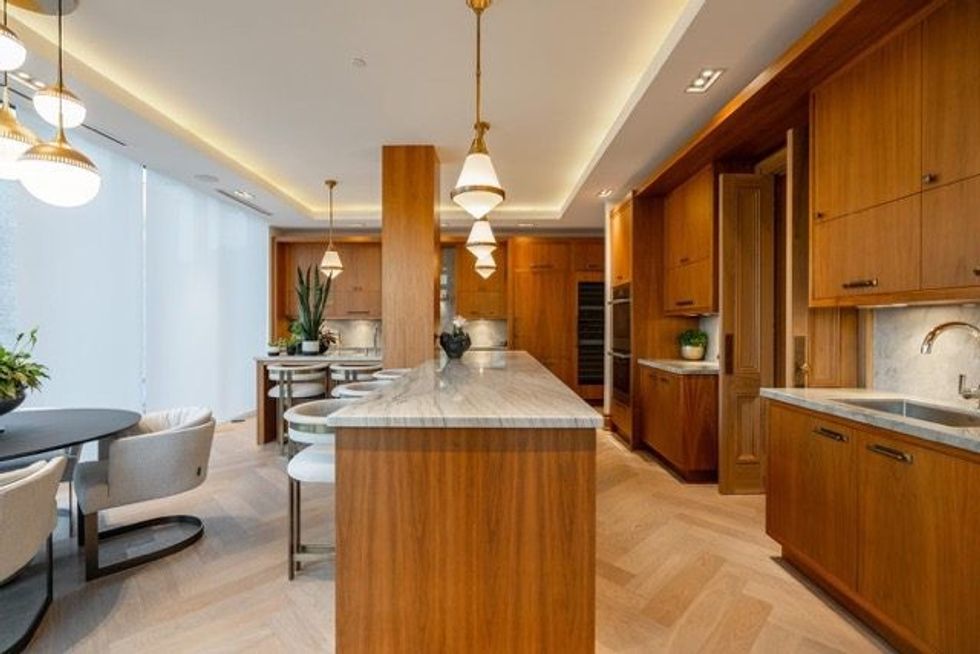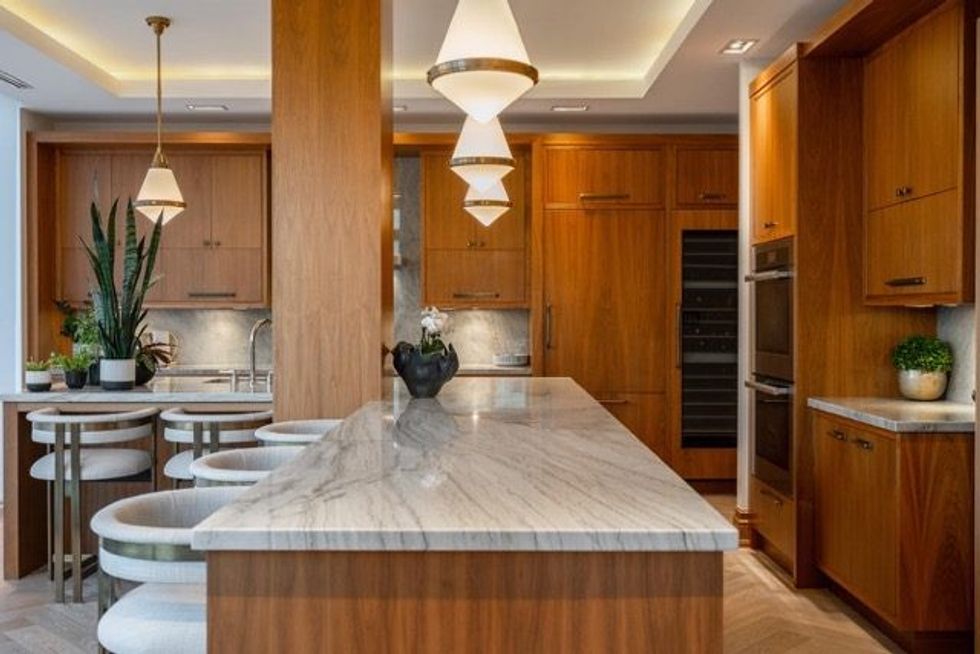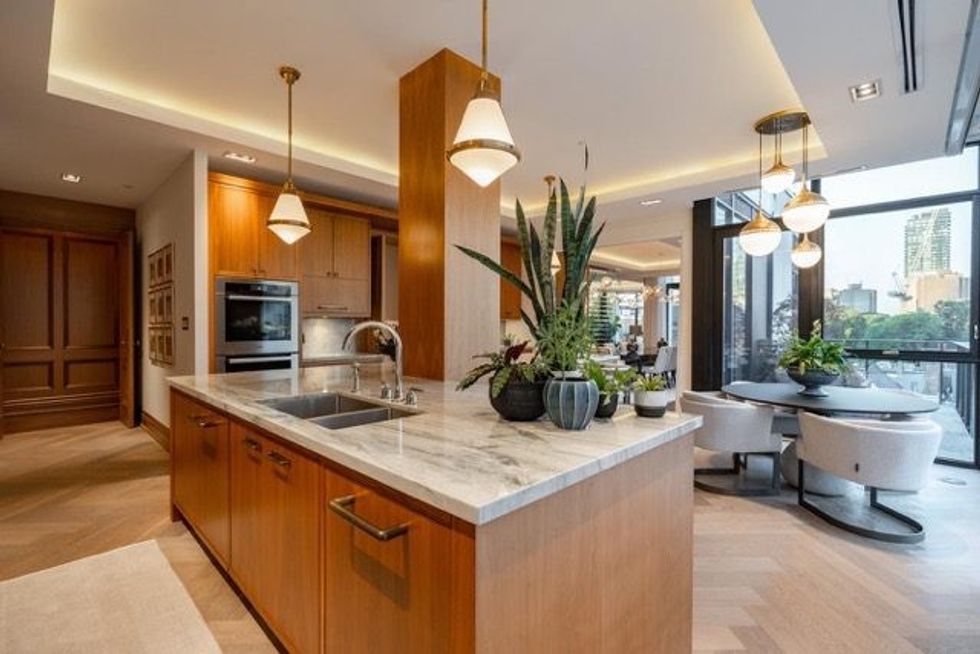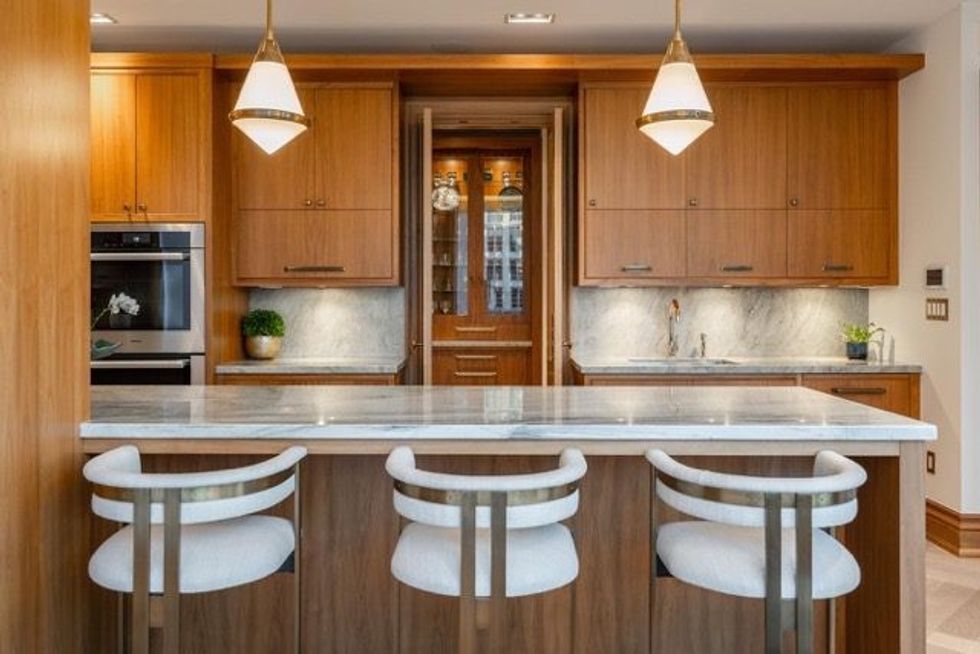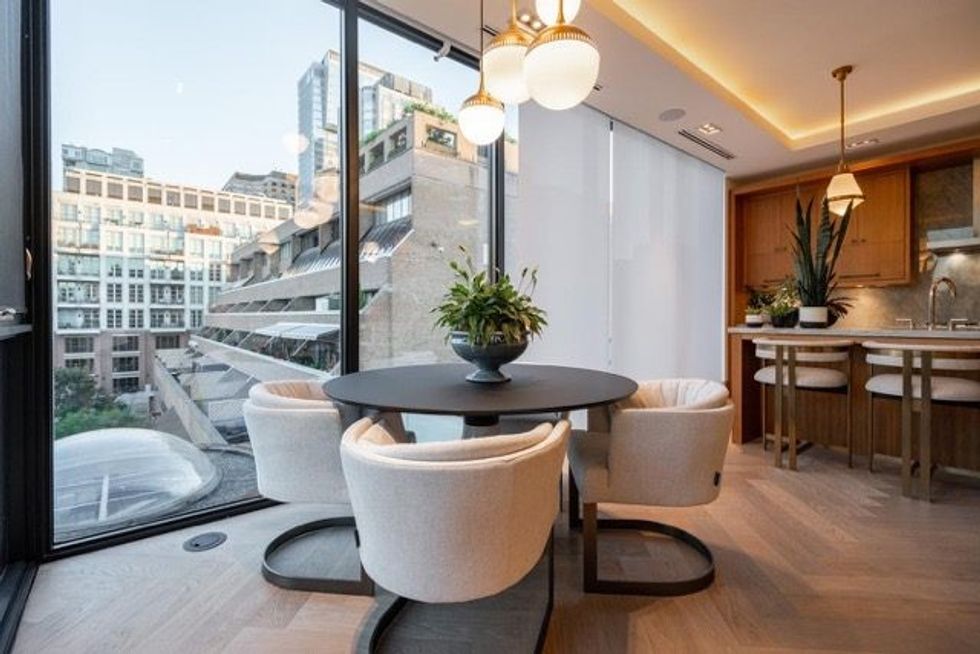 LIVING AND FAMILY ROOMS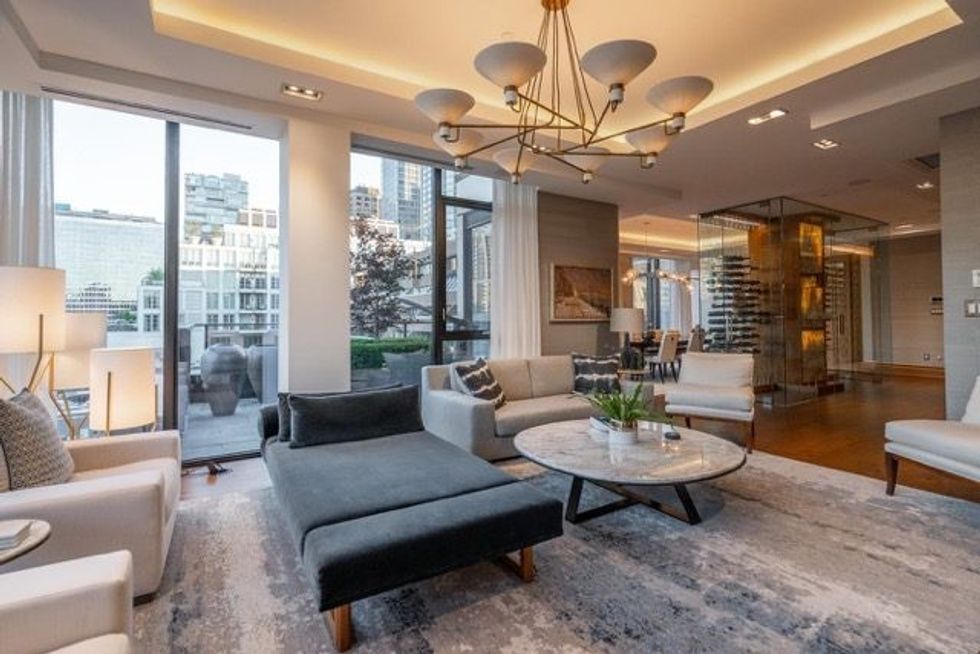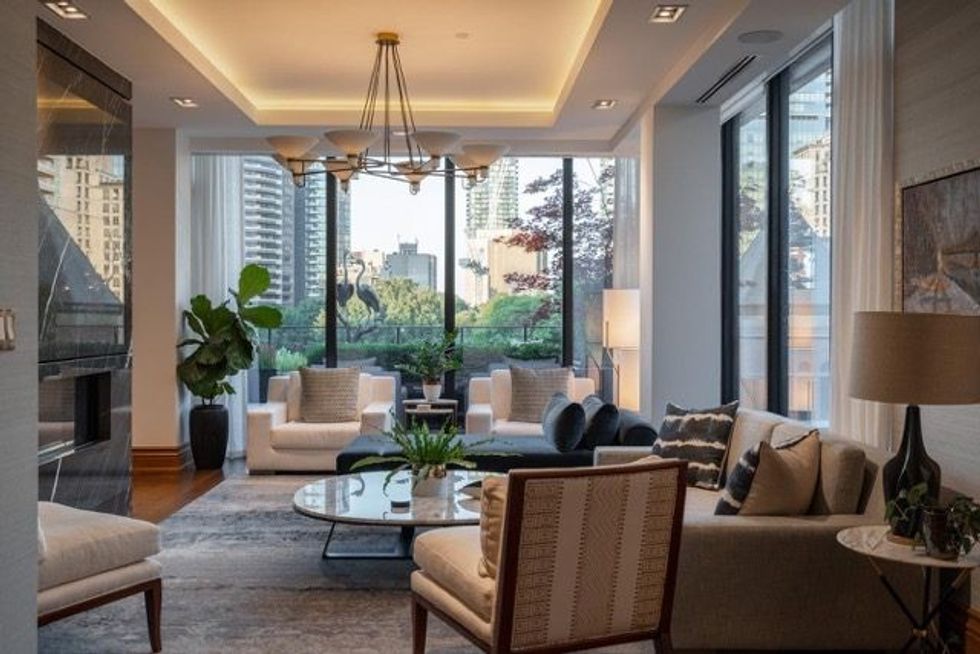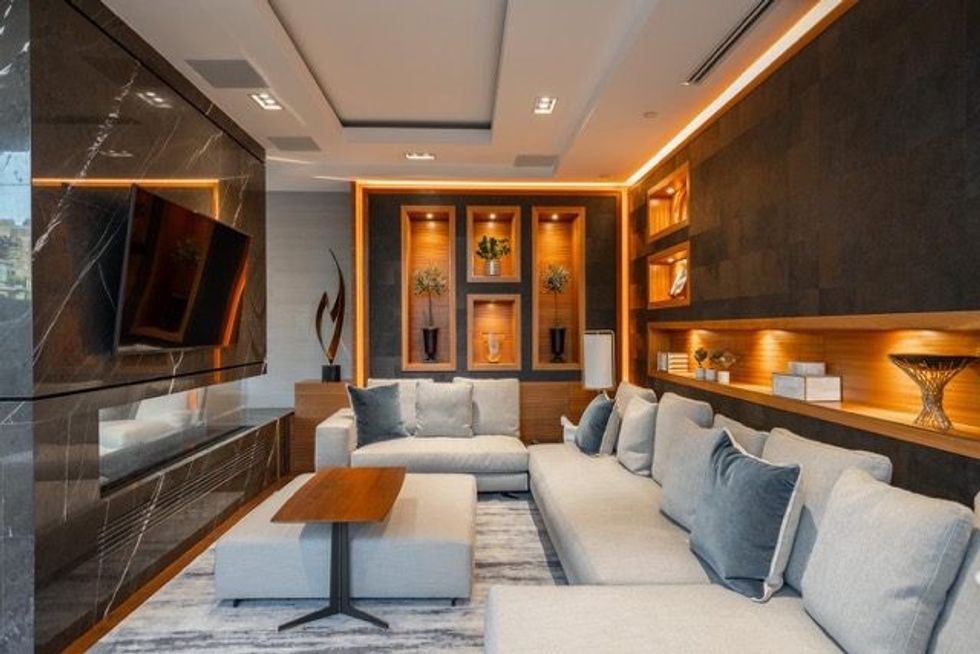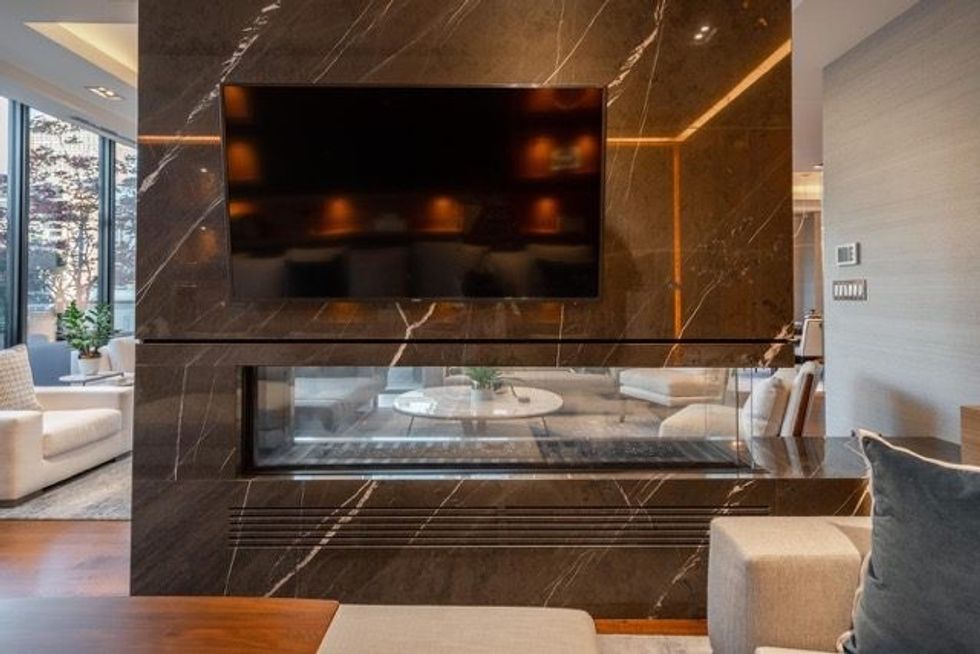 BEDS AND BATHS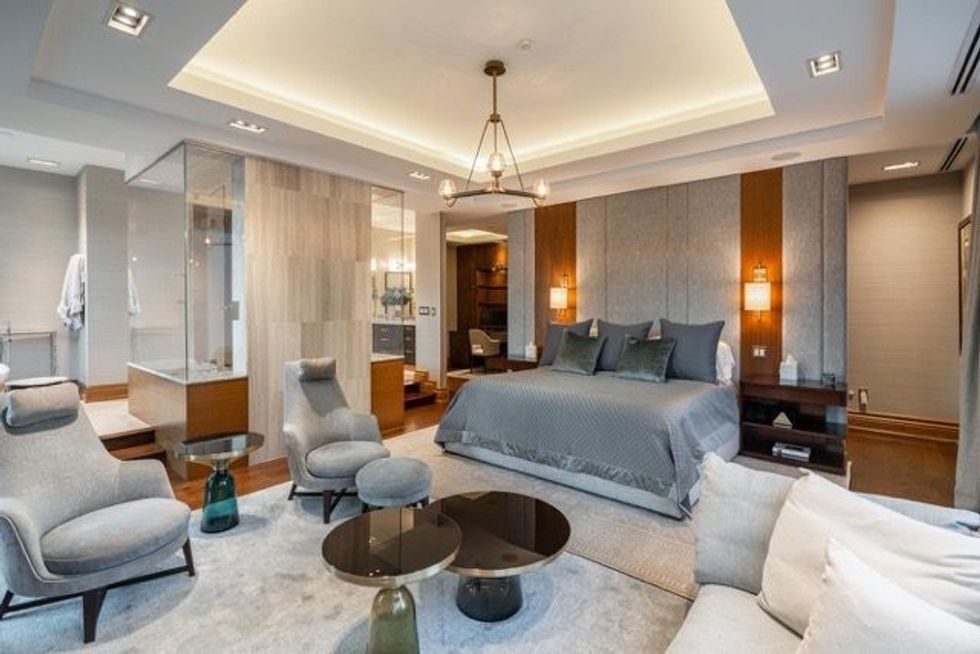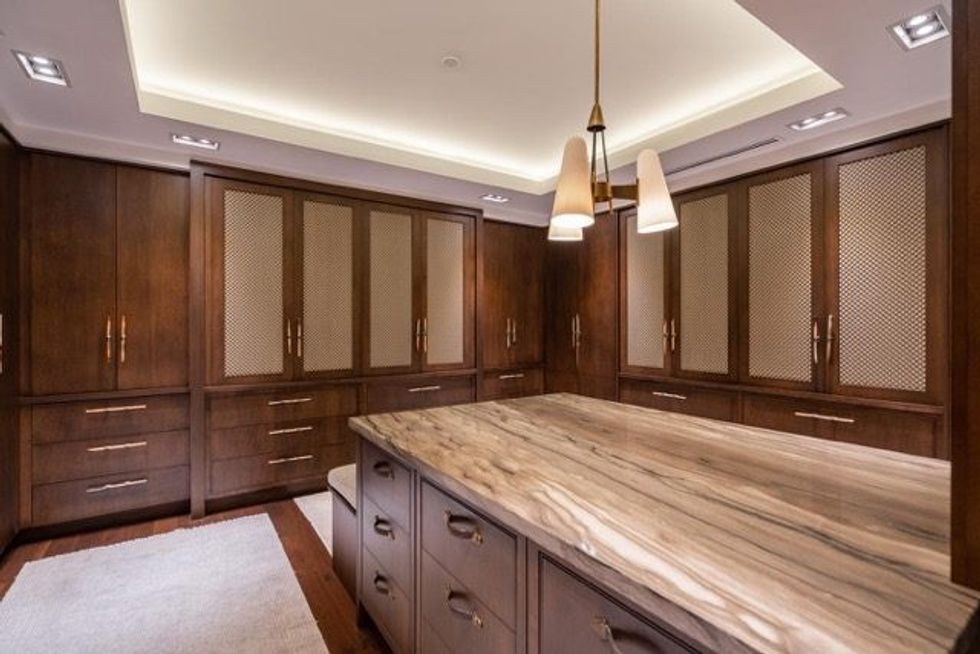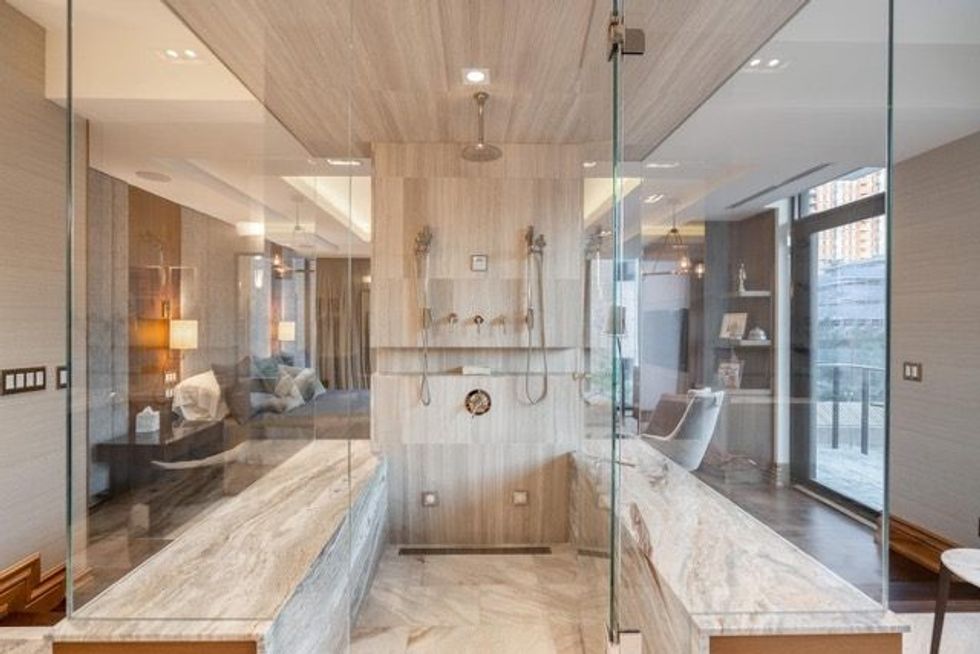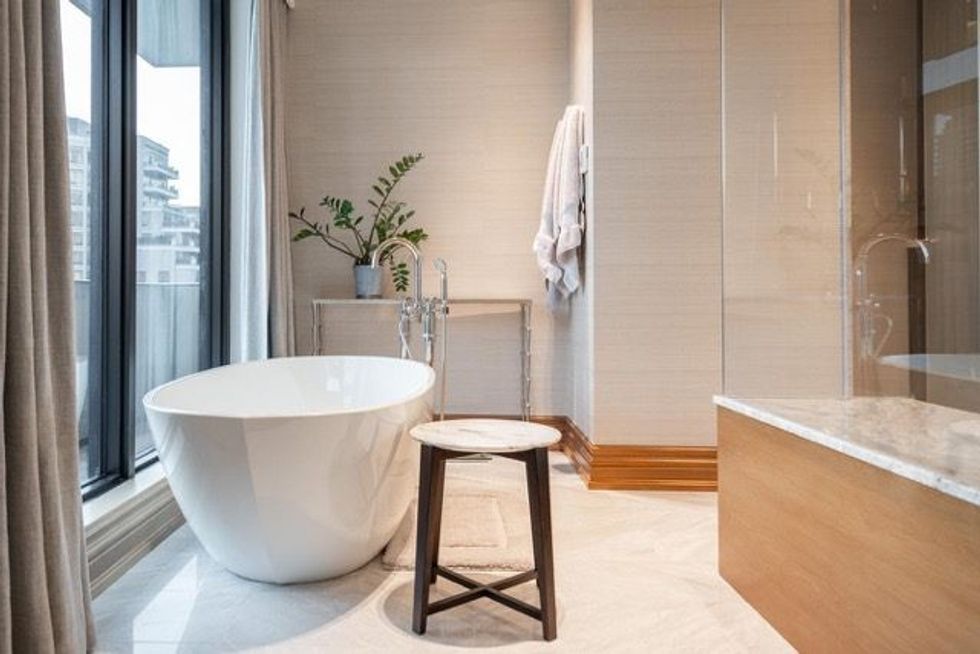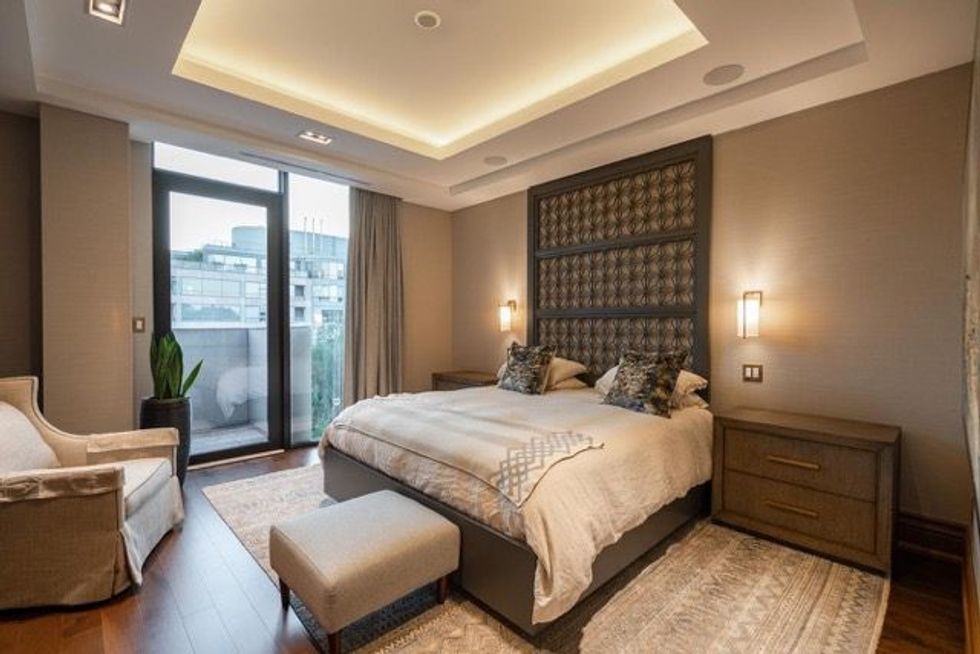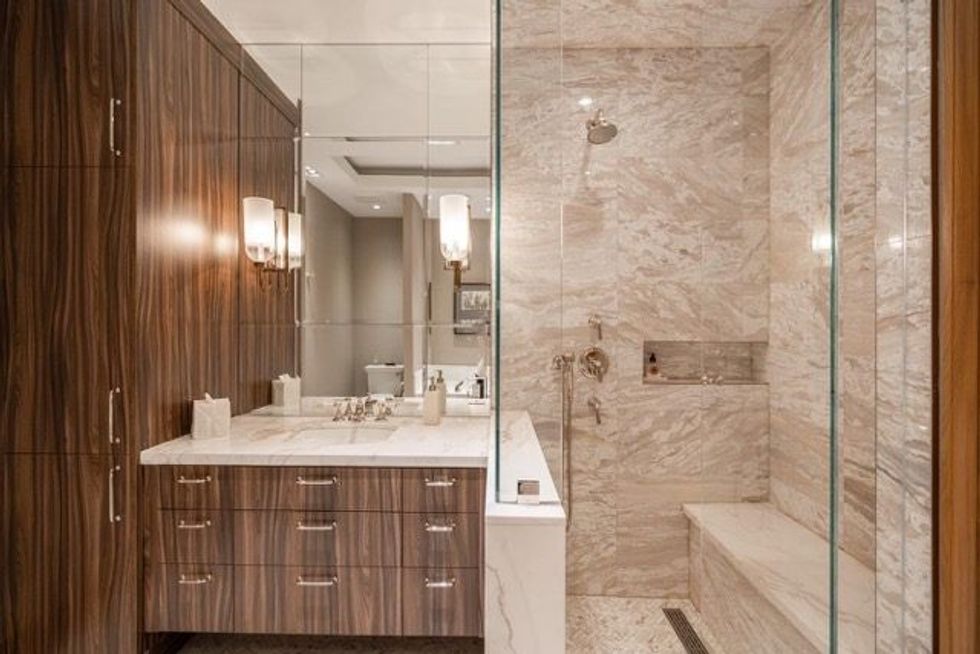 TERRACE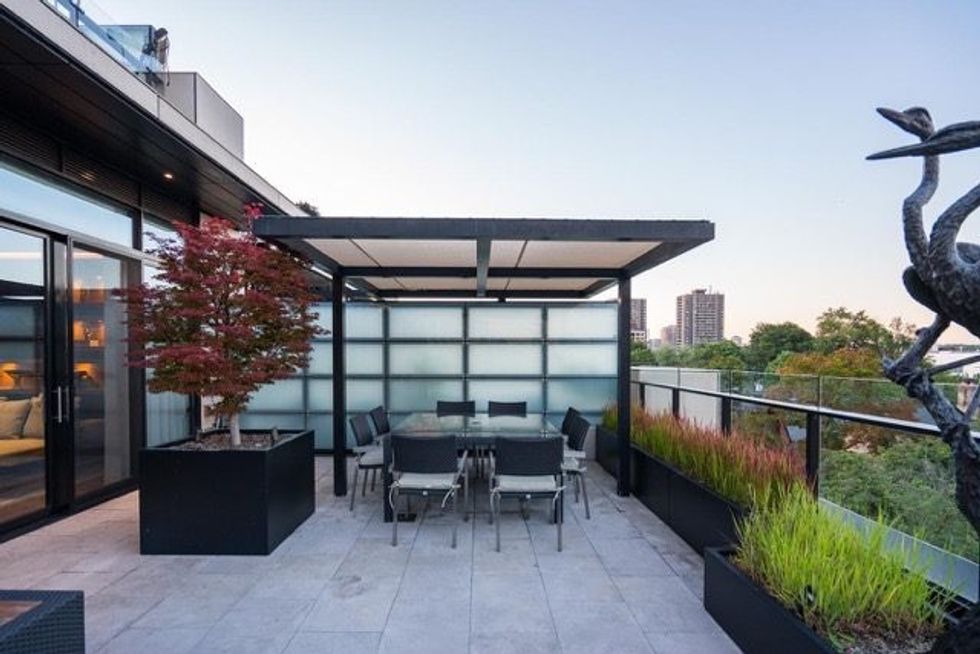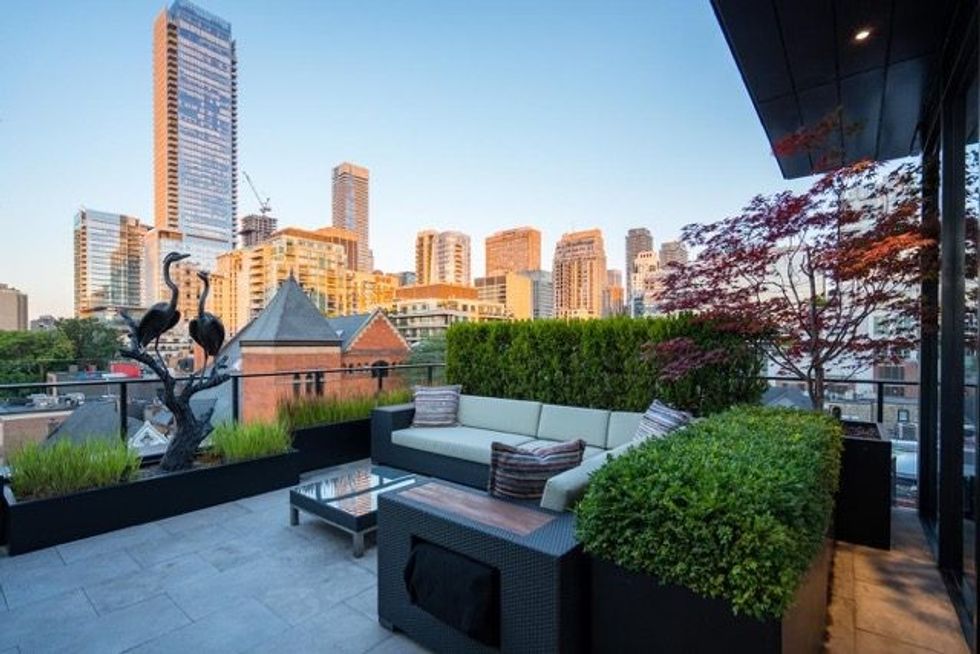 Toronto