Toronto
Urban Living
Toronto's stackt Market Wins Global Design Award
stackt, Toronto's innovative shipping container market, just won one a coveted award on the design front.
The versatile market has won the Retail Innovation award in Fast Company's Innovation by Design Awards for 2021 with an honourable mention in General Excellence. The 10th anniversary of the awards can be found in the October 2021 issue of Fast Company and recognizes the people, teams, and companies that transform businesses, organizations, and society through design.
A panel of judges included renowned designers from a variety of disciplines and business leaders from the most innovative companies in the world, along with Fast Company editors and writers. Entries are judged on the key ingredients of innovation: functionality, originality, beauty, sustainability, user insight, cultural impact, and business impact.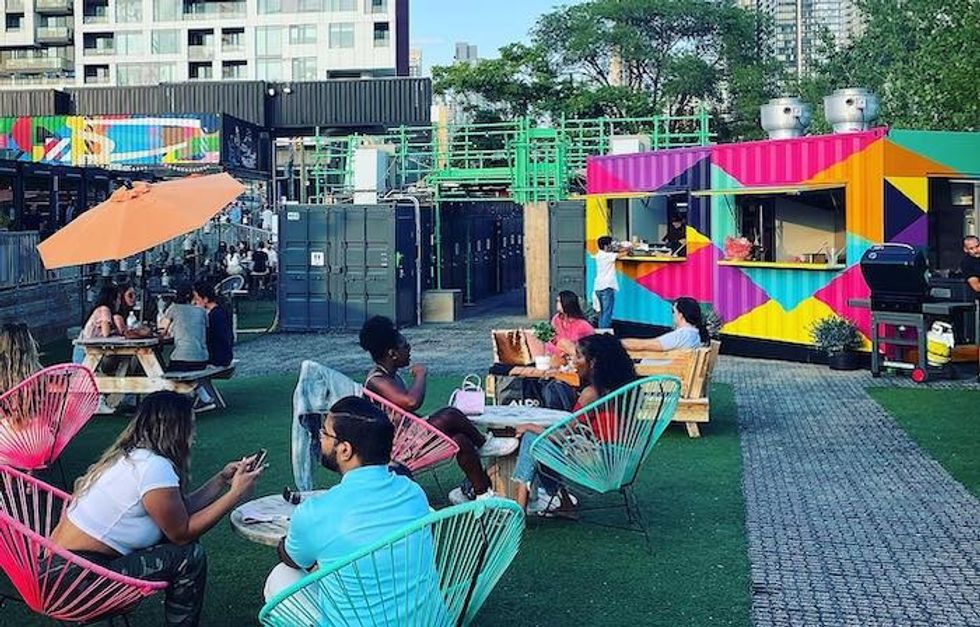 "stackt was designed and built to redefine how underutilized land can work in conjunction with a goal of building culture through community-driven initiatives," said Matt Rubinoff, Founder of stackt. "It's an honour for stackt to be recognised and to receive these prestigious awards."
stackt gave the city something to talk about when it opened for business in April 2019. Not only had Toronto never seen anything quite like it, but the shipping container-made marketplace completely transformed an uninspiring plot of city-owned land, which once housed a slaughterhouse. Within its over 100,000 square feet, visitors will find a perpetual sense of discovery in the form of ever-evolving experiences.
Throughout the multi-faceted space, guests can explore a mix of local and international retailers, a brewery, unique service providers, start-up incubators, and innovative culinary adventures. The venue is anchored by a strong mandate to support local art, music, social enterprise, and cultural communities and hosts some of the city's most vibrant events – – all complete with a backdrop of the CN Tower and skyline.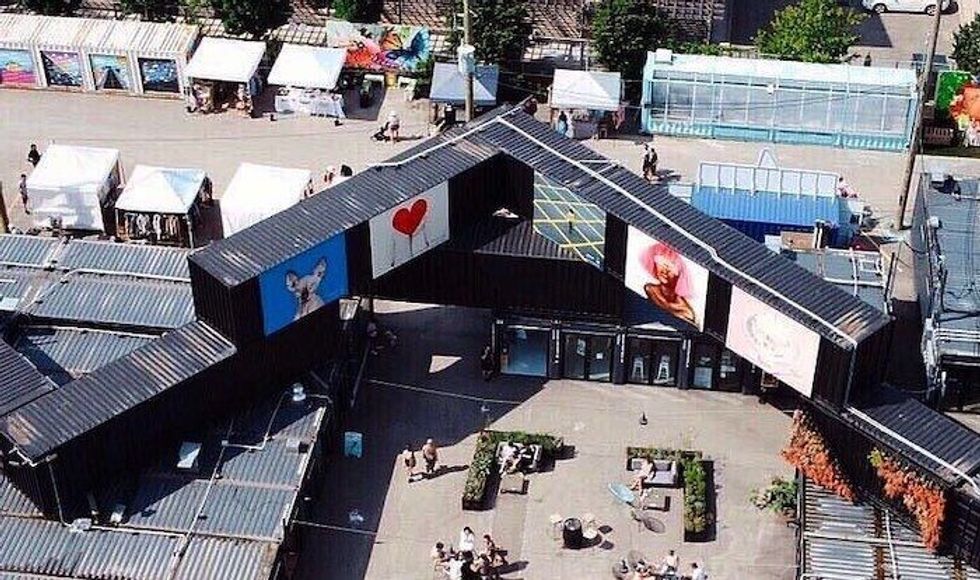 In a city of sky-high commercial real estate costs, stackt also offers pop-up retail space for both new brands and those looking to test out a physical presence without committing to a lengthy lease.
stackt isn't the only celebrated use of reimagined space in Toronto as of late. The recently opened RendezViews, a former parking lot converted into a mural-filled patio, was recognized by Street Art Cities as their number one pick for the month of July. This marks the group's first "number 1" in Canada for the global street art data base.
Meanwhile, The Bentway — a public space initiative that transformed the once drab underbelly of the infamous Gardiner Expressway highway into a vibrant public space with year-round programming — was named a finalist in the Urban Land Institute Americas Awards for Excellence this past spring. Toronto's Alexandra Park revitalization project, meanwhile, was recognized as a winner.
Finally, Toronto's innovative reimagined spaces — many of which have transformed the most unexpected of places— are in the global spotlight like never before. And we're all here for it.