---
A prime stall in Toronto's St. Lawrence Market is for sale for almost the same cost as a semi-detached home in the city. 
But it comes with a successful built-in business.
Real estate in the iconic landmark is rarely available -- it's been a good decade since coveted space was up for grabs in the massive market – but a longtime business in a prime location is currently listed for $899,000. 
"It is not often that spaces become available at the St. Lawrence Market and the opportunity to purchase a well-established business presents itself," says Talha Wasti, Communications Advisor, City of Toronto "This is an opportunity to be part of a historical and authentic public food market."
Located on the first level of the storied building, the 15 x 43-foot space houses Gourmet Delicatessen Market Store, a successful delicatessen that offers hundreds of high quality meat products and other food items. After two decades, the owner is retiring. And the future purchaser can now acquire a turn-key operation of the established retailer (and, hopefully, its loyal clientele).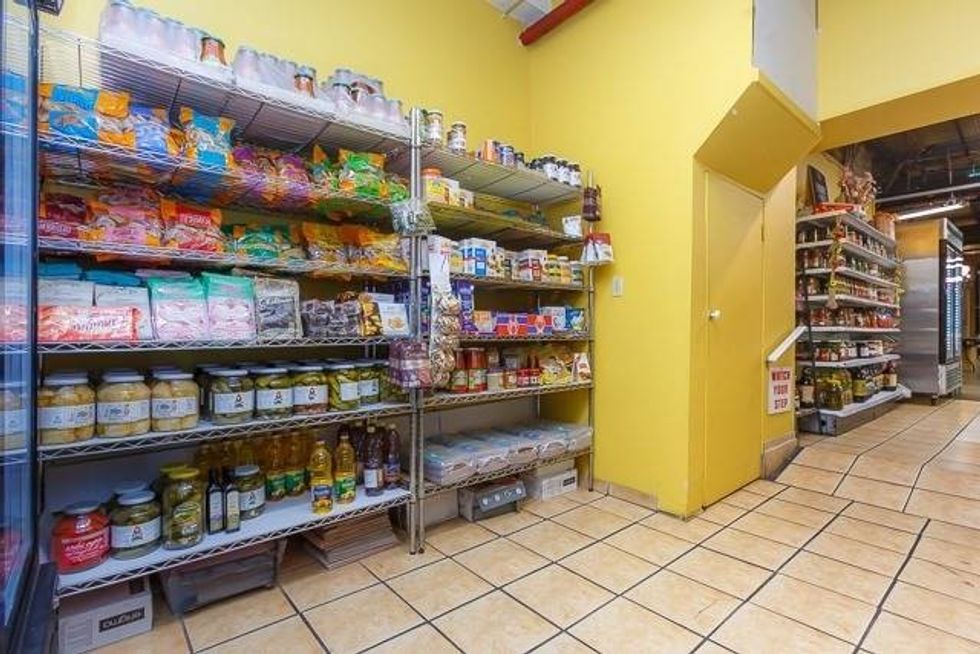 Extras of the sale include all existing equipment and inventory. So, if you have a passion for all things carnivorous and can't quite make it into Toronto's housing market, this investment opportunity could be for you. It should be noted that becoming a vendor in the market is an incredibly difficult process, so the buyer shouldn't count on the ability to open up a new shop all together.
The purchaser will have access to the business's financial statements.
Vendors rent out the stalls from the City on five-year terms, but the listing promises that the space will "pleasantly surprise" with its low lease cost. "Rental rates vary but are set to market rates," says Wasti.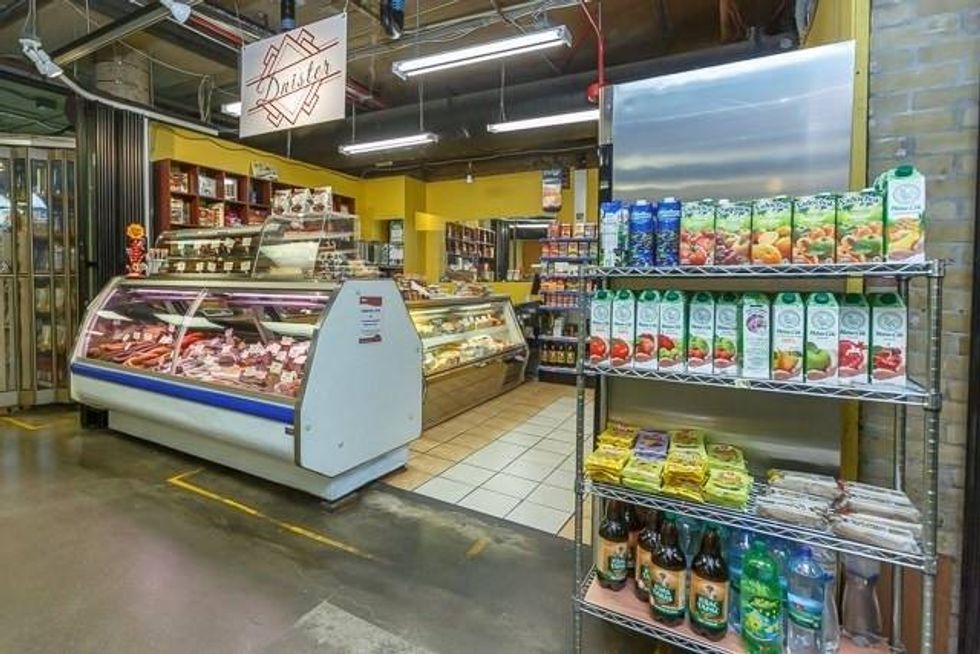 "In addition to this listing, there are currently a couple of additional vacant spaces available for rent on a short-term basis," says Wasti.
Investing in commercial space in the St. Lawrence Market is less risky than doing so in other commercial spaces throughout the city. Most notably, buying a business in the famously busy market means foot traffic is never an issue, nor is storefront-blocking construction.
Not to mention, your career change comes with colourful talking points: the market was established back in 1803 and plays a central role in Toronto's history.
Commercial