Toronto
Urban Living
St. Lawrence Antique Market to Become Site of Huge New Library
An enormous new build is coming to The Esplanade — and it's sure to be welcomed by well-read local residents. The Toronto Public Library announced today the considerable expansion of its St. Lawrence Branch; currently located at 171 Front St. E and 4,833 sq. ft in size, the move to 125 The Esplanade will give the branch plenty of room to grow at 30,000 sq. ft, and to provide increased services to the nearby community.
Planning is to commence in the second half of 2022, with construction slated for 2025. Doors are expected to open to the public in 2027. Currently, 125 The Esplanade hosts the temporary St. Lawrence North market, including the weekly Sunday Antiques Market.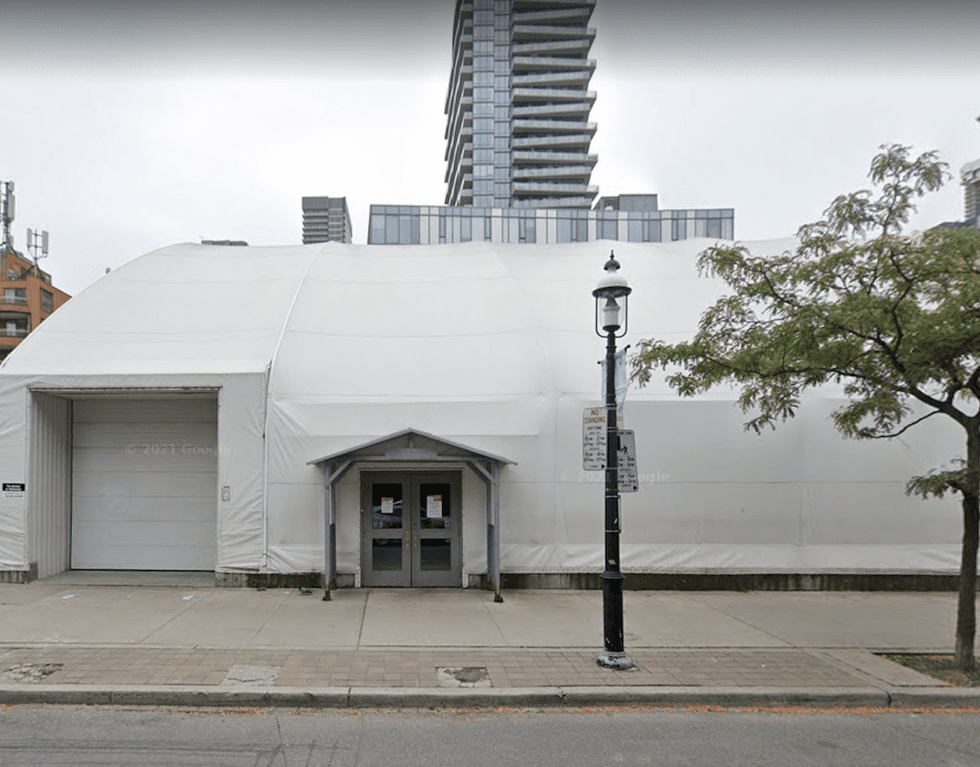 Announced in tandem with CreateTO, which manages the City of Toronto's real estate portfolio, the new branch will offer visitors more in-person services and programs as well as space and collections, according to a news release. Public and community spaces will also be developed, and new neighbourhood- and community-connecting environments will be added, in addition to e-Learning opportunities.

"Libraries are a gateway to knowledge and culture. They provide important services and resources to families and youth that shape the future of our city," Mayor of Toronto John Tory said of the announcement. "The relocation and major expansion of the Toronto Public Library's St. Lawrence Branch will enhance this energetic neighbourhood and add much needed public spaces for residents and visitors from across the city."
READ: Legendary Houses: The Toronto Homes of Literary Icon Ernest Hemingway
The St. Lawrence Branch was initially set to relocate to the First Parliament site at 271 Front St. E, but because the provincial government is expropriating that lot to develop public transit, the public library, CreateTO and the City of Toronto opted for The Esplanade location, which will require roughly six years of building and $34M until its fully open to the public. However, by forgoing the First Parliament location, $3.4M is being saved.
The Toronto Public Library will offer recreational activities and other services*, and one reason 125 The Esplanade was chosen is to strategically ensure accessibility for all community members, especially those who might benefit most.
"We're thrilled that this new district branch will better serve the changing needs of the growing St. Lawrence community, with better access to inclusive, welcoming spaces and expanded programs and services," Vickery Bowles, City Librarian, Toronto Public Library said. "We're looking forward to consulting with the community and our partners as we plan for this vibrant new space where Torontonians can come together in their neighbourhood to work, learn and relax."
*A previous version of this article suggested child care would be provided by the City at this location, which is incorrect.