---
The kick-off to summer is officially back, and in-person; following two years of Covid-induced virtual events, the Spring Cottage Life Show is once again welcoming visitors to Mississauga's International Centre, to enjoy all things northern living.
READ: For Cottage Owners Wanting to Unlock Equity, Now is the Time
Running from April 7-10, the show, which is in its 27th year, will be chock-full of exhibitors, events, and presentations -- and of course, the beloved Dock Party bar. Hosting more than 39,000 avid cottage enthusiasts annually, it's the largest event of its kind in Ontario.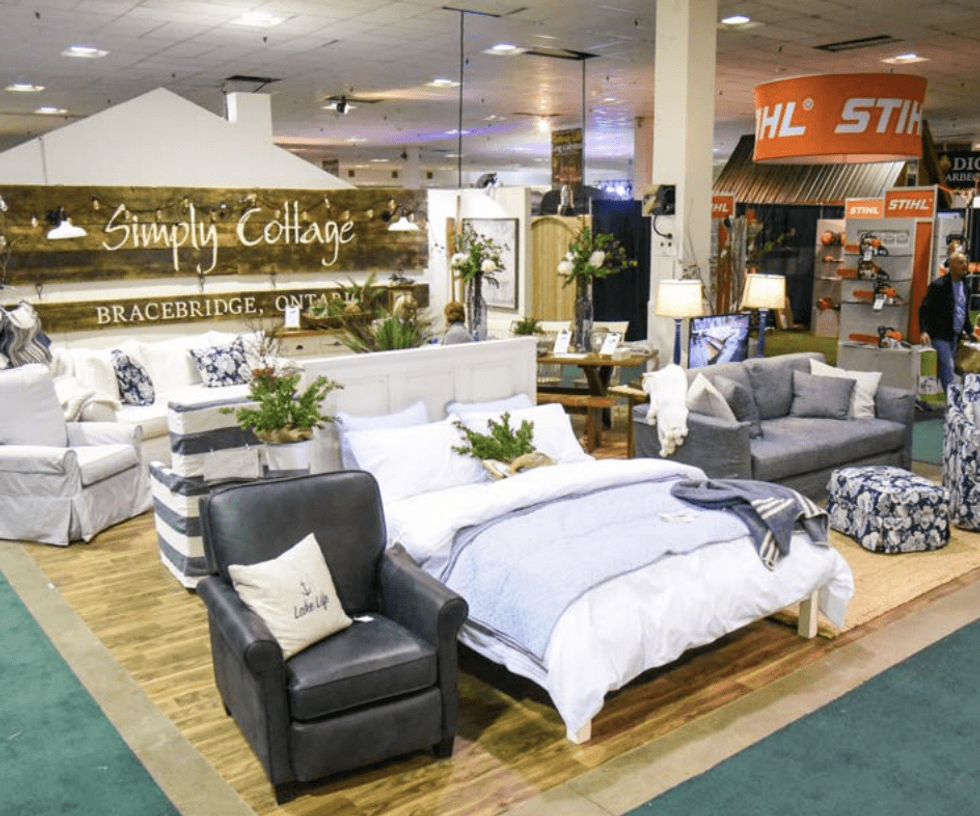 Cottage Life
Visitors can take their pick from more than 600 vendors including contractors, dock builders, cottage decor and style, landscaping, and the latest in water toys. There will also be a number of events including:
The Cottage Workshop: Check out this three-day live building project -- this year producing a selection of outdoor furniture -- and meet veteran Cottage Life carpenter Wayne Lennox and build partner Brian Halbot, who are on hand to answer all of your DIY-related questions.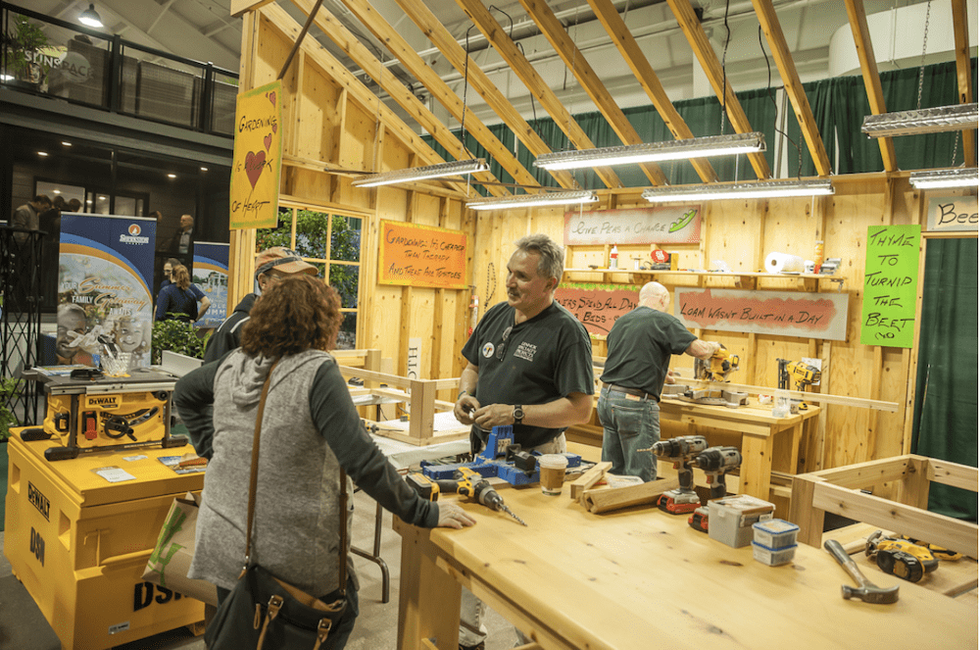 Cottage Life
The Main Stage: Catch any number of the scheduled presentations with a variety of topics including vacation home real estate, cottage design trends, renovations, recipes, and more, on the slate.
The Dock Party: Put your feet up after a long afternoon of exploring exhibits and unwind with a premium beverage from Muskoka Brewery, Dixon's Spirits, and Walker Caesar. Drink tickets sold go to benefit the Cottage Dreams Cancer Recovery Initiative, a charity that provides cancer survivors and their families a restorative weeklong stay at a donated cottage.
The Great Outdoors: Meet a multitude of the reptile and amphibians found across cottage country at this unique exhibit hosted by Scales Nature Park, and learn about efforts for habitat rehabilitation and more about Ontario's semi-aquatic species.
Amazing Small Spaces: Plan a bunkie, garden suite, or other DIY addition with the help of experts who specialize in tiny housing solutions.
Cottage Life
In accordance with Ontario Public Health guidelines, the event will be "mask friendly", and will follow timed ticketing in attempts to space out crowds. While in-person ticket purchases can be made, organizers strongly recommend buying online ahead of time to avoid disappointment. Proof of vaccination is no longer required for entry.
Buy tickets, or learn more about exhibitors here.
Real Estate News