---
If you've ever dreamed of building Toronto from scratch, you could be in luck; the city may get its very own LEGO skyline. 
That is, if enough people want it (vote, vote, vote) and it's approved by the folks over at LEGO.
A concept submitted to LEGO ideas -- the brand's online platform where users can submit ideas for new buildable creations -- proposes a model of Toronto that features the city's most notable buildings. 
"Home to nearly 3 million of the most diverse (and polite!) people in the world, Toronto, Ontario, Canada, is a world-class city that is rich in culture," writes user ScottyMet in his pitch. "Its skyline -- one of the most recognizable on Earth -- reflects the diversity of its population, ranging from the futuristic 553-metre tall CN Tower to the century-old gothic revival look of the Fairmont Royal York Hotel."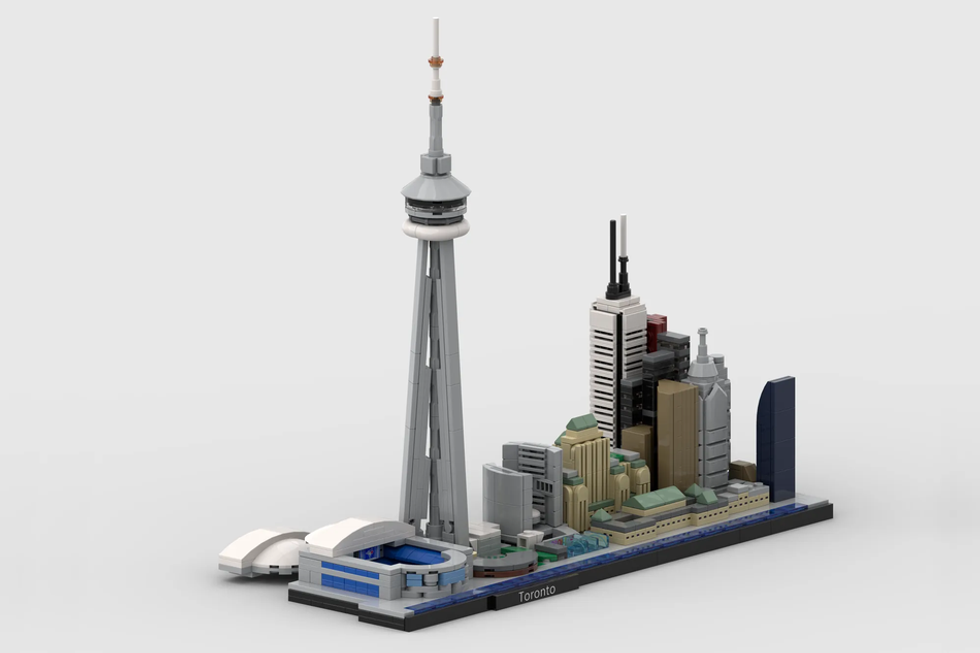 The model includes Toronto's most iconic buildings and features:
Rogers Centre (with the roof opening to reveal the stadium inside)
The CN Tower 
Ripley's Aquarium of Canada
Roundhouse Park
Toronto City Hall
Nathan Phillips Square
Fairmont Royal York Hotel
Royal Bank Plaza
Toronto-Dominion Centre
First Canadian Place
Scotia Plaza
Commerce Court West
One King West
Brookfield Place (TD Canada Trust Tower, Bay Wellington Tower, and 22 Front St W)
Dominion Public Building 
L Tower
Lake Ontario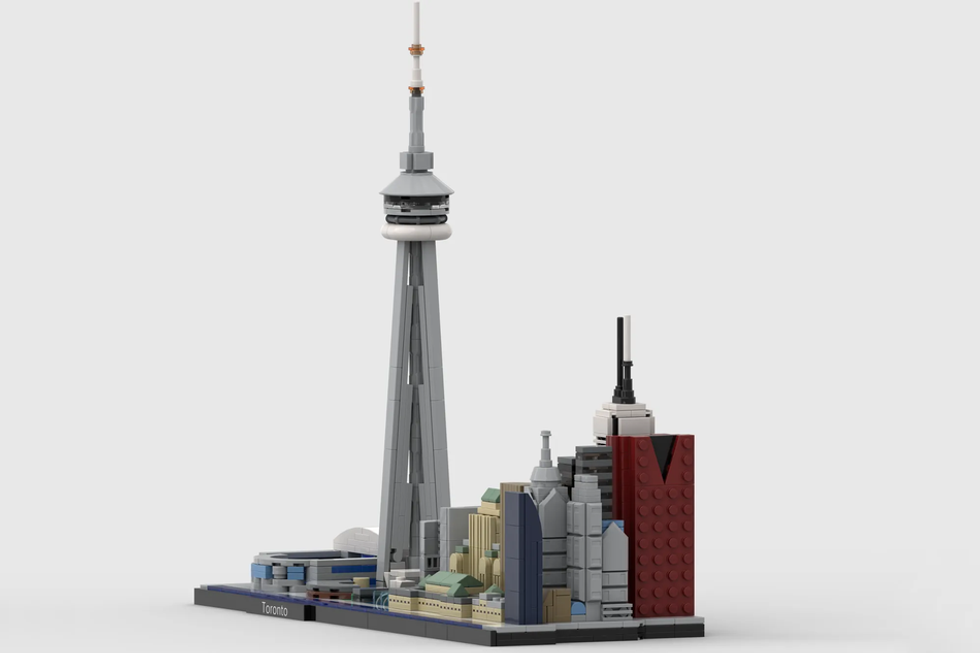 "I have long admired the beauty of Toronto's unique skyline," writes ScottyMet. "As I refined my LEGO building techniques over the past few years, it became a personal goal to recreate this skyline in as fine detail as possible. I hope the fans of the fantastic LEGO Architecture series can share in that beauty."
In order for this to happen, people need to vote on the concept. Those interested are also invited to weigh in with feedback. In two updates, ScottyMet reveals that he made some changes to his original model in response to some of this feedback. Most notably, he made Royal Bank Plaza a chrome gold and the roof of the central section of Union Station is now dark grey.
"Come on, Torontonians and Canadians across this great land of ours; Toronto needs a LEGO Architecture set of its own!," writes ScottyMet. "So let's put this city on the LEGO map!"
In its first 100 days posted, the idea reached over 100 supporters, resulting in an additional 365 days for voting eligibility to reach the next milestone of 1,000 supporters. The goal is to eventually hit 10,000 supporters, in which case the concept will undergo an expert review before winners are announced.
Here's to hoping...
Urban Living