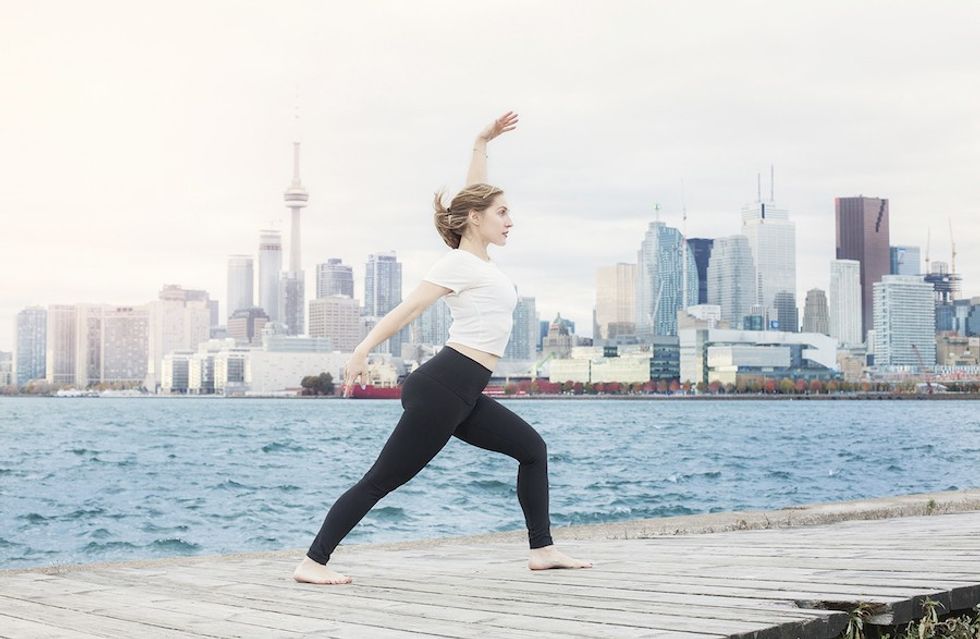 He started off young and very green, but from the start he had integrity and passion. Fast-forward a few years and those qualities have paid dividends, as they are helping Jonathan Orlando bring in the green today.
---
As a sales representative with Blue Elephant Realty Brokerage, Orlando has always looked to learn from the veterans, but he is also always looking to the future. Social media has played a significant role in his success — to the extent of getting the Toronto agent international business.
We actually caught up with the local realtor, while he was in the Philippines — which is quite fitting considering his international edge …   
First sales in real estate aren't always so glamourous. But they must be memorable since it's the start of your career. Tell us about your first sale.
I'll never forget my first sale. In fact, if I'm in the area, I'll even go out of my way to pass the red-bricked bungalow and think to myself, "Wow. This is where it all began."
My client was patient with me. I remember being very honest with the listing agent that this was my first sale. Fortunately, I had veteran realtors in my social circle who gladly assisted with the sale. My first time wasn't as nightmare-ish as I've heard others are.
How have you grown as a real estate agent since that first sale?
I would say the most noticeable growth would be my overall confidence to carry out a deal. It is inevitable that a new agent is going to make mistakes and second-guess their instincts. I believe that finding myself and staying true to my brand has had a huge impact on my business in a positive way. Also, I switched brokerages and being surrounded by a team that supports your ambitions is a huge driving force that has allowed me to make decisions with a credible second opinion.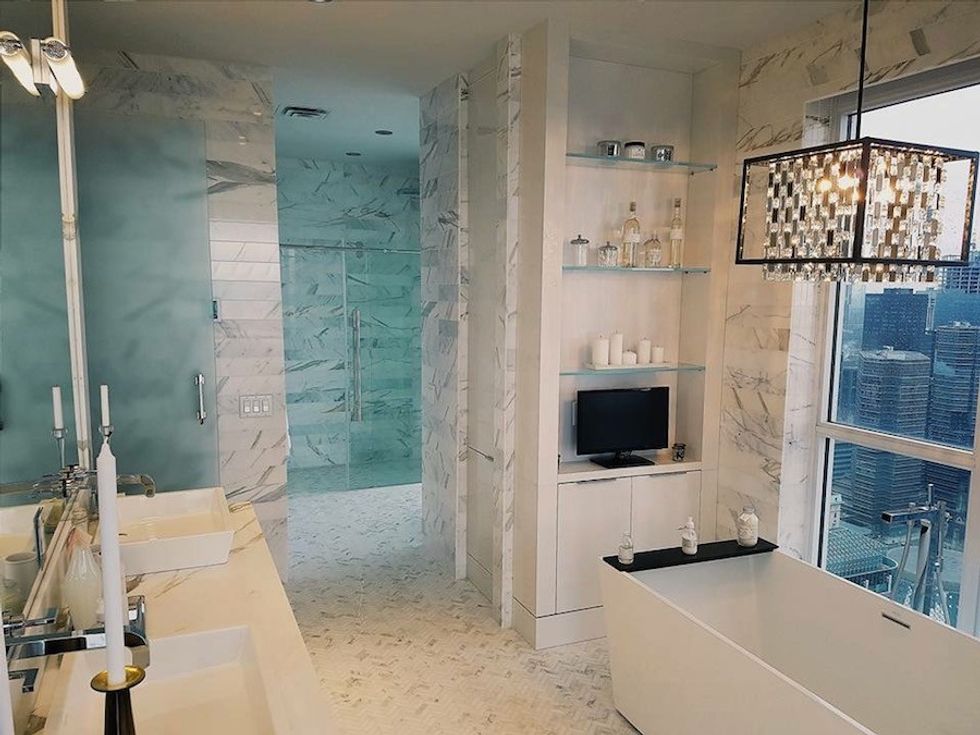 A memorable space from a memorable sale.
If your friends and family could describe you in three words. Only three. What are the first three words that come to mind?
Well, I would like to believe that they would describe me as a hardworking, honest, and trustworthy individual.
Same question now, but replace "friends" with clients.
I would like to think the same as my answer the previous question. My philosophy is that people's traits are consistent throughout their life as it is a reflection of their character. Very rarely do I hear of someone who is a lousy friend, but an outstanding performer at work.
Social media is a big part of your marketing. Tell us a bit about your social strategy.
Social media is probably the biggest tool I have for my marketing. I view any social media page as a person's/business' resume. I believe it is a display of the best one can offer. You can really get a feel for a company's culture or someone's personality from the image they portray online.
I am fortunate to be a part of a brokerage that understands the impact of social media. My approach is very casual. I always strive to have higher quality pictures for a more appeasing aesthetic. And I like to have fun with the captions by adding my own personal touch, such as emojis.
I was honoured to be placed amongst the Top 20 Real Estate Agents on Social Media in Toronto pages by Property Spark last year.
How do you think social media has changed or impacted real estate for you?
When I first began, I was considerably younger than most others in the industry. Understandably, this would be an area of concern for people to have when deciding on using my services. However, social media has given me a platform to display my past sales and give people the confidence to trust me and my capabilities. It has also made me more accessible in other ways that wouldn't be possible in a pre-social media world. I've been approached by international clients merely off shares of a post.
Where do you see yourself 10 years from now?
I have been incredibly fortunate to have an array of experiences in my life leading up to this very day. I've had the opportunity to be a TV personality abroad, to being a project coordinator for a renowned GTA condominium developer, to selling luxury real estate in Toronto. I am beyond humbled by the places I have been, and the things I have seen, and would love to find a way to intertwine all of these things I have learned into a full career. I would love to be on a real estate show, selling, or flipping houses. So, HGTV, if you're reading this, give me a call!
(Editor's note: HGTV has been known to read a post or two from Toronto Storeys.)
Okay, now think back 10 years. If you were asked 10 years ago where you'd see yourself in 2018, what would you have said?
It's funny to see how far I swerved off of my original path.
If you asked me 10 years ago where I wanted to be, I would have told you graduating with my PhD in psychology. But as I learned over the years, continued education was not my forté. I have also discovered through being a realtor, a huge aspect of the job is understanding not only the properties, but also evaluating your client's needs, wants, and priorities. More times than not, people are looking for a new lifestyle, rather than space and the process of understanding that is one of my favourite parts of the job!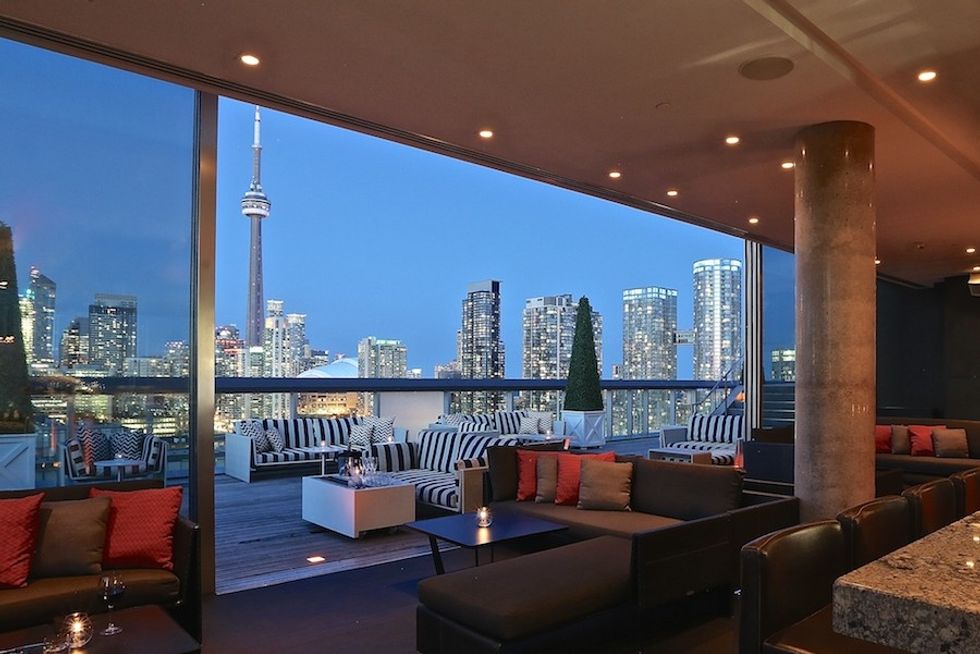 A lot of city for Orlando to conquer ... From L Tower Condos 45th floor on The Esplanade.
The biggest lesson you've learned through your career?
Stay true to yourself (cliché, I know). Sometimes, it isn't about the dollar. I've learned how important it is to hold onto your integrity, and never have your name on a deal you are not comfortable with or believe in fully. A quick dime will never outlive a slow dime in this industry. I remember the biggest sale I ever did, I talked my clients out of because I just didn't believe in the property. Fortunately, after entrusting in my intuition, my clients got a better deal. Eventually, people will take note of your integrity and honesty and that's the kind of agent you want to be known for in this industry.
The year has started off slowly for Toronto real estate, where do we go from here?
I have a hard time when I see posts online or on the news reporting on the Toronto market. What we are experiencing is a more balanced market in comparison to the five-alarm fire of a market we saw in the spring of 2016. I suppose in comparison one could argue we are not seeing the same frequency of bidding wars, or things selling for astronomical percentiles over list price. That said, list prices are representing those growths and the value of properties are being held. This is the perfect opportunity for buyers to take advantage and get into the market. Who knows what the spring market has in store for us but I'm optimistic we will continue to see this upward trend.
Industry Profiles