Architects and building designers beware, renowned architecture critic and veteran journalist Christopher Hume is reviving his condo critiques, exclusively for storeys.com.
The SumachDeveloper: Chartwell/Daniels/Welltower Inc.Architect: SvN and CMV GroupCompletion: 2019Address: 143 Sumach St.
Grade: B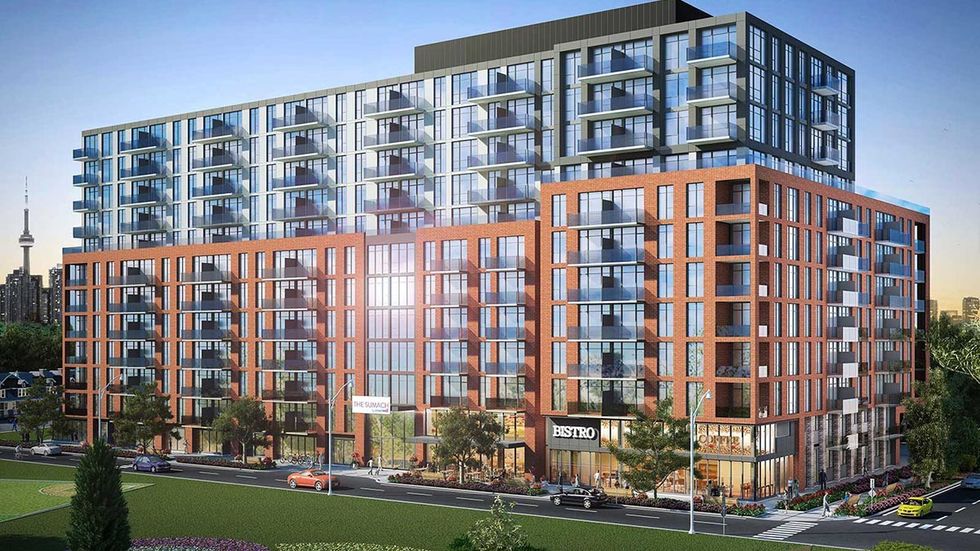 The Sumach by Chartwell
---
It's not a condo, but The Sumach is one of the most telling examples of where contemporary midrise residential development in Toronto is headed. Chartwell, the company behind the project, specializes in retirement housing. But in this case, the differences between seniors' spaces and conventional condos have been all but eliminated. The 12-storey slab, located at 146 Sumach St. in the new Regent Park, is indistinguishable from the other recent arrivals that surround it. With its masonry-and-glass facades, it looks much like your standard-issue condo, though not as heavy on the transparency. If any more clues were needed, there are balconies and an at-grade bistro.
But the marketing is all about older folks, those in their 50s and 60s and up who don't want to live out their final years in one of those dreadful warehouses to which we so often consign the elderly. This is a place for "active seniors" who prefer to be part of a community where real people live and do real things. And yes, that includes lots of kids, many of them playing in the park across the road.
It's not hard to see the appeal of such a place. Though it's no architectural gem, it possesses warmth if not charm. Well integrated into its 21st-century neighbourhood context, The Sumach is a thoroughly positive addition to Regent Park. Still, one can't help wonder whether the new building doesn't fall slightly short of the ultimate seniors' housing, which would be totally integrated. If they had their way, wouldn't most seniors choose to live with people of all ages, whatever form that takes?
Hume with a View