While he's a multi-award winning artist and a global singing sensation with a loyal fanbase that could give Paul Jesse McCartney a run for his money, one thing that Shawn Mendes is not a fan of is Toronto's never-ending construction.
---
At least, that appears to be the case in his new Netflix documentary "Shawn Mendes: In Wonder," which began streaming globally on November 23, as the singer revealed his disaffection for a very prominent downtown development.
In the film -- directed by music video director Grant Singer and released ahead of Mendes' upcoming fourth studio album, Wonder -- the 22-year-old Canadian singer takes fans behind the scenes of his rigorous, 105-show 2019 tour, Shawn Mendes: The Tour, as well back to his hometown of Pickering ON, and inside his impressive downtown Toronto condo.
The "Señorita" singer also gives fans an inside look at his relationship with Camila Cabello.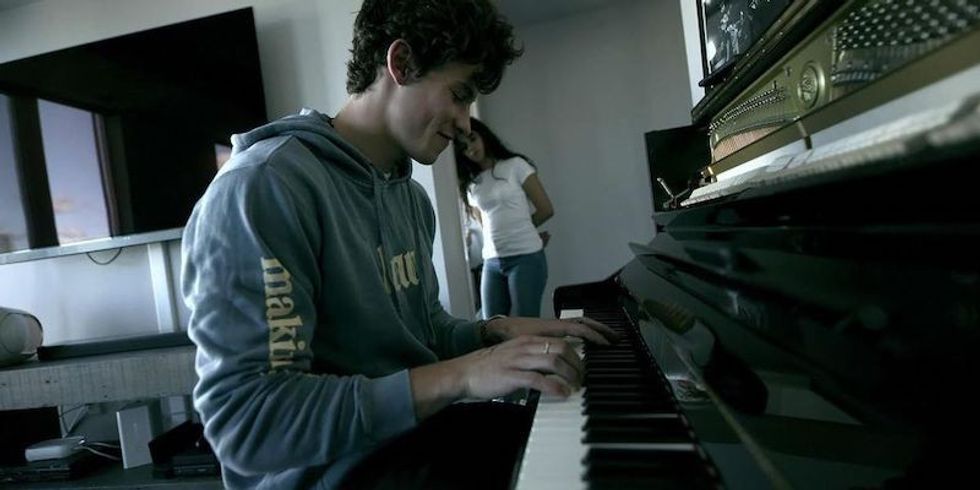 Shawn Mendes: In Wonder/IMDB
Early on in the film, Mendes can be seen getting off his tour bus and walking into the lobby of his condo building, which is located near Front and Bathurst. After taking a brief walk through his minimalistic digs, he steps out onto his balcony that offers sweeping views of the city skyline, the CN Tower, and the Rogers Centre -- which he subsequently ends up selling out during his world tour.
READ: Project Of The Year — The Well
"This view is, like, the best view I have ever seen in Toronto," the singer remarked. However, his excitement quickly turns into distaste.
"Except for them building this gross thing. What is that?"
In the scene, Mendes gestures to an array of construction cranes before saying, "Oh my god. They're building a mall or something."
However, as Canadian Press reporter David Friend pointed out on Twitter, what Mendes was probably referring to is The Well, a development that has been touted as the most ambitious mixed-use project in the country -- and for good reason.
Not only is the project massive in scope with 1.1 million square feet of office space, 500,000 square feet of retail, and 1,700 residential units, it's an epic construction feat with all components being built simultaneously.
So the singer's guess of a mall being built technically isn't that far off.
And, as Friend points out, since the documentary was filmed, Mendes' view was likely compromised by the construction of The Well, which is currently being built on the former grounds of The Globe and Mail building.
Luckily, after the singer's remarks about the construction project, he points out a prominent Toronto landmark, singling out the Rogers Centre.
"This is pretty cool, eh? Rogers Centre?" he asked, adding that he could see it from his bedroom window. "That's pretty insane that I'm playing there. Damn."
On September 7, 2019, the singer performed at the stadium to 50,000 Toronto-area fans during his homecoming victory lap of his world tour.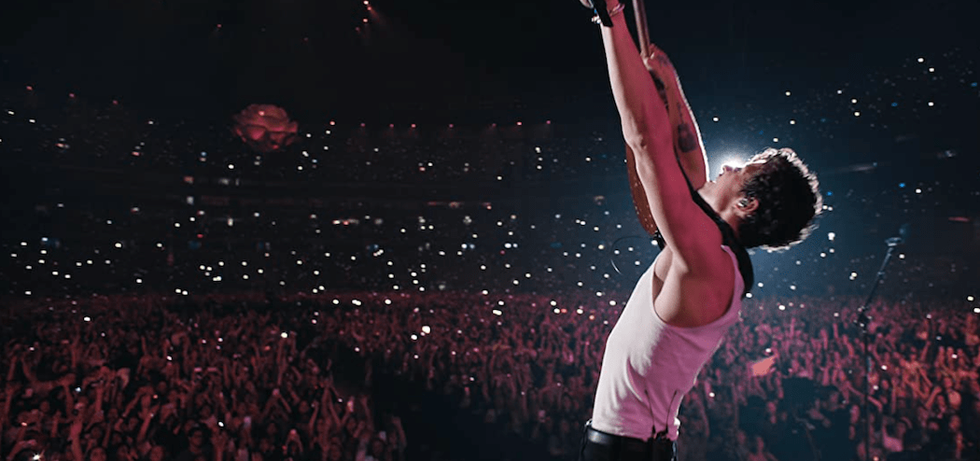 Shawn Mendes: In Wonder/IMDB
In all fairness, the documentary was filmed ahead of COVID-19 and the award-winning singer has been spending most of the past year quarantining in Miami with Cabello, so he most likely hasn't been home to see the development of The Well come to life.
Hopefully, when Mendes is home next, he'll dig deep and change his tune with regards to the development.
Real Estate News