In a housing market that has become decidedly more buyer-friendly as of late, prospective sellers may be wondering -- just how can I make my home stand out from the pack?
---
The stark reality is that the days of properties essentially selling themselves are long gone. National sales, along with prices, have taken a tumble since the spring; the most recent data from the Canadian Real Estate Association reveals transactions are down nearly 24% from last year's levels, leading to a 5% dip in the average home price.
With such a sharp turnaround in demand, today's savvy seller is wise to go the extra mile when prepping their property for market. Fortunately, there are a few easy ways to get a leg up on the listing competition, that don't have to break the bank.
Creating the Perfect First Impression
"Moreso now in a downturn market, people want a house that's move-in ready, says Kym Cole-Wowk, an interior designer and professional home stager at Prep This House Interiors.
"Staging is excellent at any point when a house goes on the market, because houses are bought on emotion. So when somebody's looking at a home, you have to create that emotion where they go, 'Oh wow, this could be my home.'"
But, she points out, this doesn't necessarily mean the home needs a total facelift; staging can cover anything from renovations to rehanging art or redistributing furniture throughout.
And, she adds, that coveted emotional response starts with a buyers' first impression -- even before they set foot on the property.
"Ninety percent of buyers look for their houses online first, before contacting a realtor, before even driving by the house, so it's really, really important that the photographs put online for listing photos are stellar," Cole-Wowk says. 
Once you've got a buyer's attention, it's up to the home's curb appeal to reel them in.
"That's what draws people in, how that house looks out front. Then, they decide if they want to go inside," she says.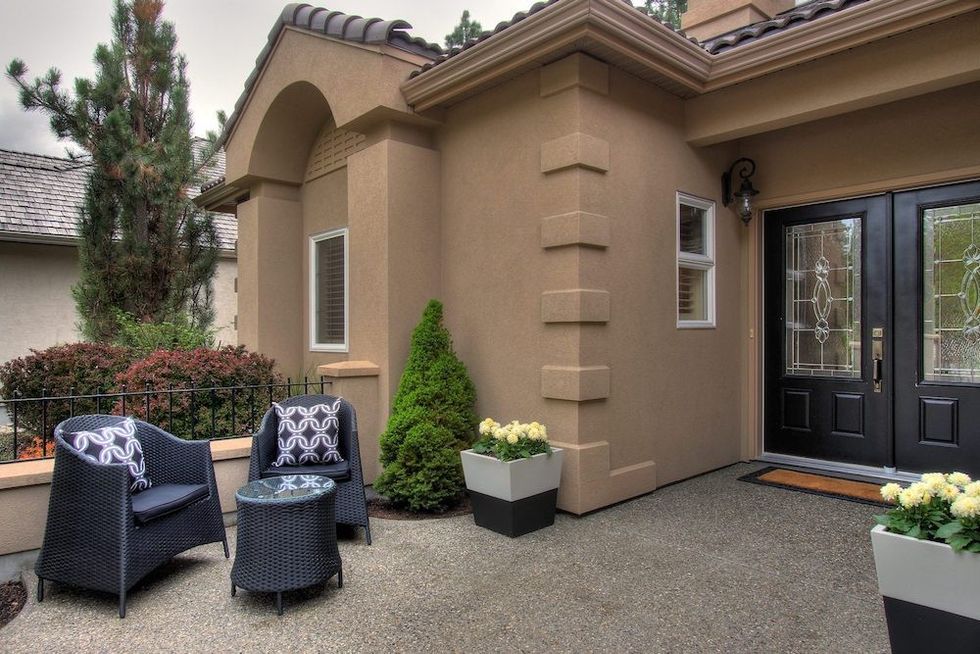 Prep This House Interiors
Some easy improvements here include cleaning up the front yard, power washing the driveway, sprucing up garden beds, and picking up pet or children's toys from the lawn. Another quick bang-for-your-buck win, says Cole-Wowk, is a fresh coat of paint on the front door.
"That's not super expensive to do, and it can be a bright colour, depending on what the exterior looks like, or even just giving it a fresh coat of white paint; making it look clean and fresh goes a long way."
Inside, she says, a clean, decluttered and harmonious aesthetic -- with personal touches removed -- is what sells. For sellers who do want to make improvements, though, the kitchen and bathroom will yield the most value. Bathroom renovations can be extensive -- and may warrant hiring a specialized service such as Easy Bathroom, who can design, select and deliver materials, and complete a reno within a week -- or can be as simple as switching out towel rods and light bulbs.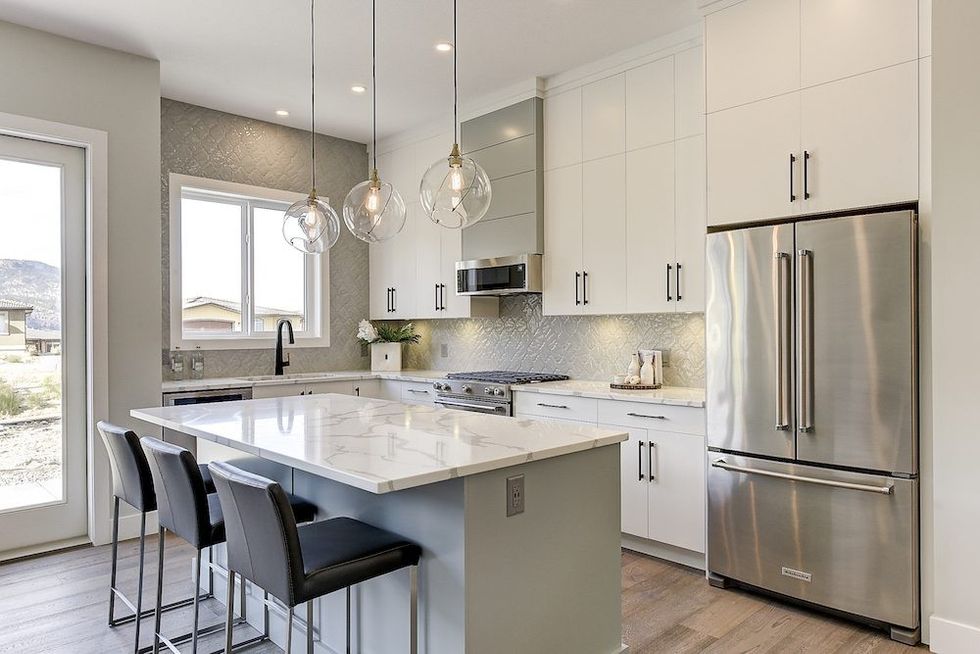 Prep This House Interiors
Sellers Should Take a Transparent Approach
Of course, no resale home is going to be perfect; but rather than fearing its flaws, it can greatly benefit sellers to be upfront with prospective buyers.
"In my opinion, one of the most powerful things that sellers can do now is to have a home inspection performed and make that report available to the client or the prospective buyer, says Alan Carson, CEO of Carson Dunlop Home Inspections. 
"The reality is that, especially in today's market, virtually every buyer is going to get a home inspection now… so if you're a seller, why not put yourself ahead of the curve and put yourself in control of the process, and identify the things that are likely to be issues for a buyer?"
The two ways to go about this, he says, are for sellers to either identify any issues and address them before listing the home for sale, or simply outline fixes in the report and be willing to negotiate on price so the buyer has the budget to make the improvements to their own specifications.
"Let's say the house has an old roof that needs to be replaced," he says. "So, we've adjusted the list price by $7,500 to recognize the fact that the house needs a new roof, and this puts the buyer in the position of understanding what they're getting into, knowing that they're going to have to put a roof on, and understanding that the price has been adjusted."
This allows the buyer to obtain their own roofing professional -- such as D'Angelo and Sons, who serve the entire GTHA and offer free inspections -- so they can make their own calls in terms of colour and shingle type.
Providing a pre-sale inspection also gives both buyer and seller peace of mind during what can be a fraught negotiation process.
"It puts the cards on the table, and it eliminates the renegotiation," Carson says. 
"It dramatically reduces the uncertainty, and it means you can go ahead and negotiate, and you won't have to worry about finding out more stuff about the house later that either makes you wish you had gotten a home inspection, or makes you have to go back and renegotiate. It's so much cleaner; the buyer wins, and the seller wins, and it also helps reduce any liability from sellers."
---
This article was produced by STOREYS Editorial in Partnership with our Affiliate Programming.
Homes