I grew up in a modest, suburban backsplit in North York through the 1970s and '80s.
It was a wonderfully clichéd middle-class existence with my younger brother, two attentive parents and our dog Pucci. I walked to the public school down the street, then two blocks in the other direction to attend junior high.
---
We had a small backyard, with a (somewhat unsafe) swing set, but spent a lot of our time out front, playing road hockey, riding bikes, or ringing the neighbour's doorbell and running away — sorry Mr. and Mrs. Campbell.
Inside we had a basement my dad finished himself, where we played with our Atari 400, a rubberized strongman in a speedo called Stretch Armstrong, and a detailed Battlestar Galactica space station model.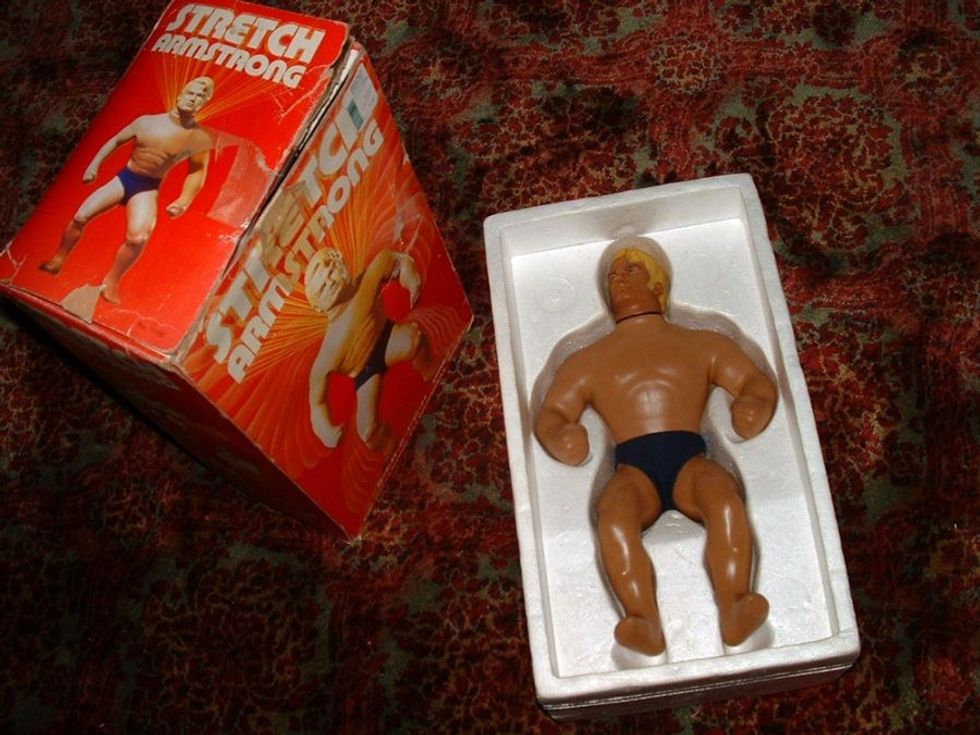 We loved our Kenner Stretch Armstrong action figure, with its chiselled abs and blond 'do.
And while the basement was our playspace, I must admit that most of my time was spent in the family room, connected to the TV — literally by our brown channel box and a rubber cord, and figuratively by the dreams of being a member of my favourite television families' households.
Now if this doesn't date me ... the good 'ol Jerrold push-button cable box.[/caption]
Don't get me wrong; I loved being a Roth.
But secretly, much of my youth was spent wishing I was a Cleaver, or a Drummond. Oh to be a Keaton, a Seaver, or a Cunningham. What I wouldn't have given to be a Brady.
I'm feeling nostalgic. So, enjoy this trip down memory lane thinking about those familiar feelings we get from Fonzie's apartment over the garage, the Drummonds' massive penthouse apartment, walking up the gangplank of the Pacific Princess, or pushing through the swinging kitchen door for a snack with Mike and Jason Seaver.
Leave it to Beaver
Happy Days
The Brady Bunch
Family Ties
Growing Pains
Eight is Enough
Little House on the Prairie
The Love Boat
Dallas
The Wonder Years
Charles in Charge
Insiders