If you've been feeling a little cooped up at home and you're in the need of some relaxation, you may want to head to Blue Mountain for a little TLC.
Because, as of Wednesday, July 22, the famed Scandinave Spa in Collingwood will be officially reopening its doors to the public after being closed for over five months due to the COVID-19 pandemic.
---
Located just two hours from Toronto, the Scandinave Spa is known for its picturesque turquoise blue pools, relaxing Nordic waterfalls, lush greenery and serene nature views, and unparalleled spa services.
READ: New Renderings and Details Released of Nordik Spa Opening in Whitby
What truly makes this spa unique is that it's located on a 25-acre natural forest of Ontario birch, Canadian maple, and pine trees, and it offers guests expansive views of the UNESCO World Biosphere Reserve Niagara Escarpment — providing visitors with the utmost relaxation in the heart of nature.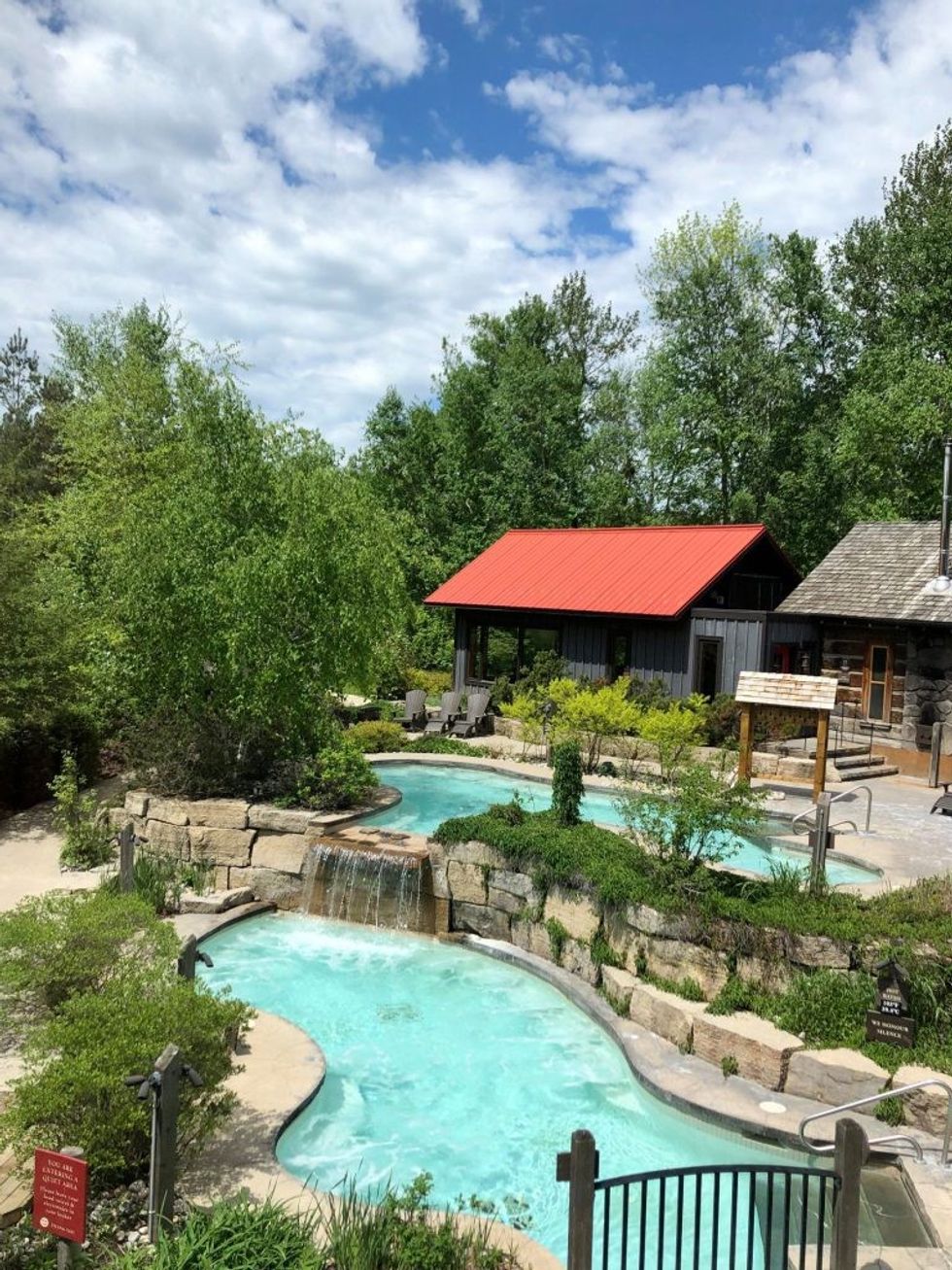 Scandinave Blue Mountain/Facebook
Whether you're a first-time guest or a seasonal regular, you will notice a number of new health and safety measures in place that alter the traditional Spa experience – though they will keep all customers and employees safe during the pandemic.
"The health of our guests, employees and therapists is important when we reopen. We will implement new protocols to comply with public health guidelines. These new measures will provide a safe and healthy environment during your well-deserved, relaxing spa experience," reads a statement on the Spa's website.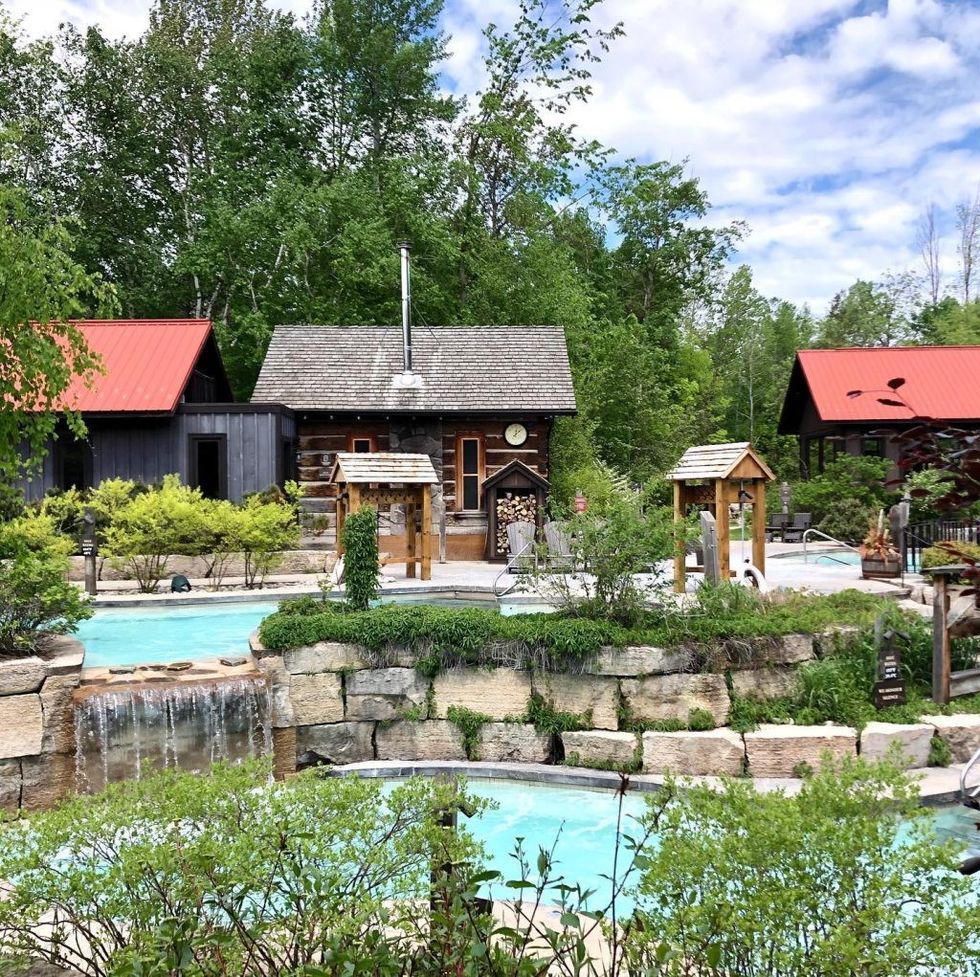 Scandinave Blue Mountain/Facebook
Some of the new changes guests will notice is that saunas and the steam room are not permitted to open until further notice, though hot and cold hydrotherapy baths will be open and massage services will be available.
The Spa's new massage protocols include a reduced schedule and, unfortunately, there will be no duo massage treatments. Additionally, massage guests are required to bring their own mask to wear during their treatment – which are now limited to 60-minutes. However, face masks and coverings are not required to access the outdoor baths.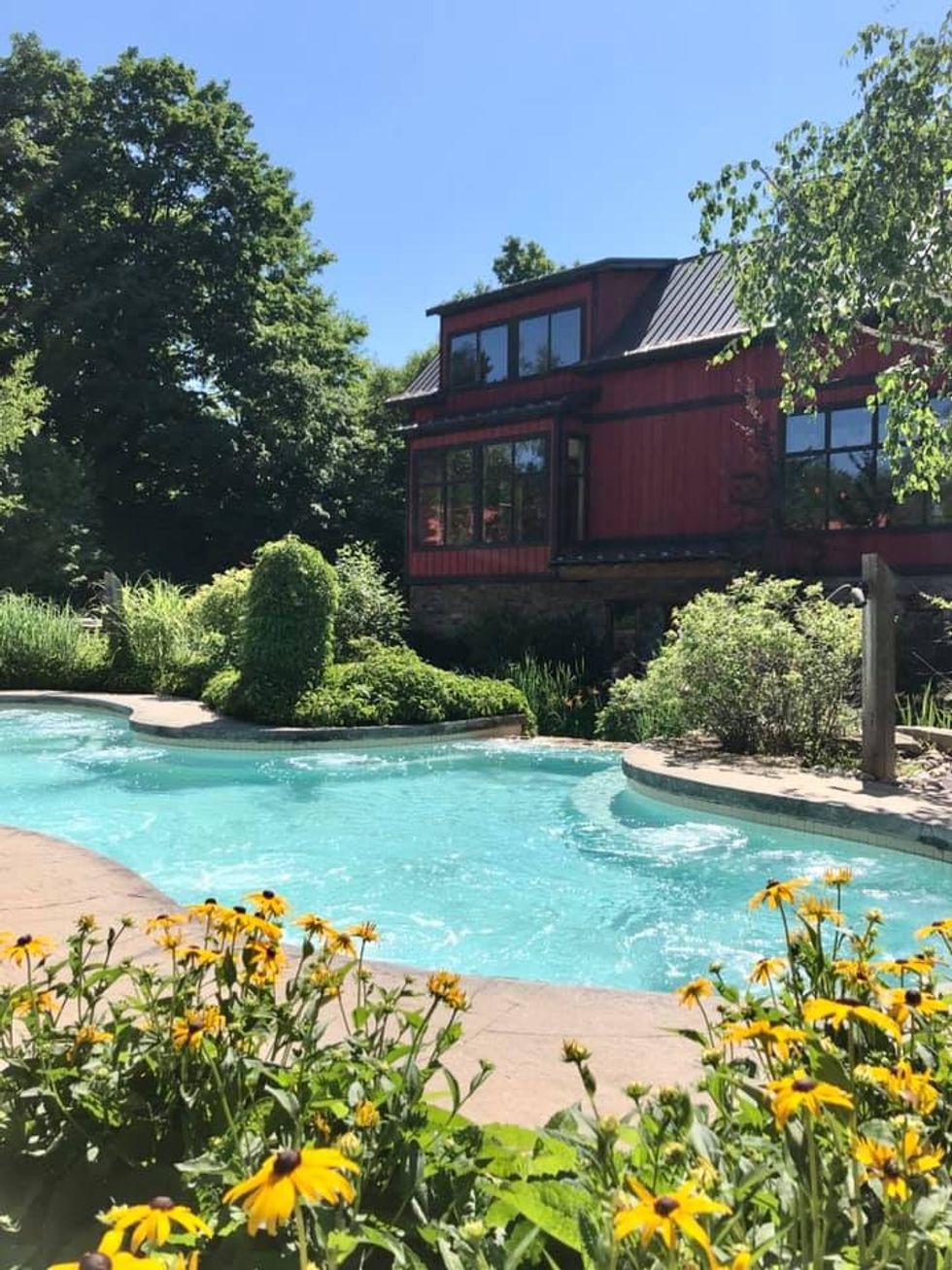 Scandinave Blue Mountain/Facebook
And to ensure that all guests can social distance properly, the Spa will be enforcing a reduced capacity and visits are now limited to a maximum of two people per group. What's more, the Spa said it has set up the solariums and lounges in way that allows six feet between each group.
The Spa says it has also upped its sanitation measures and will be implementing a new health assessment upon arrival for all guests, employees, and massage therapists.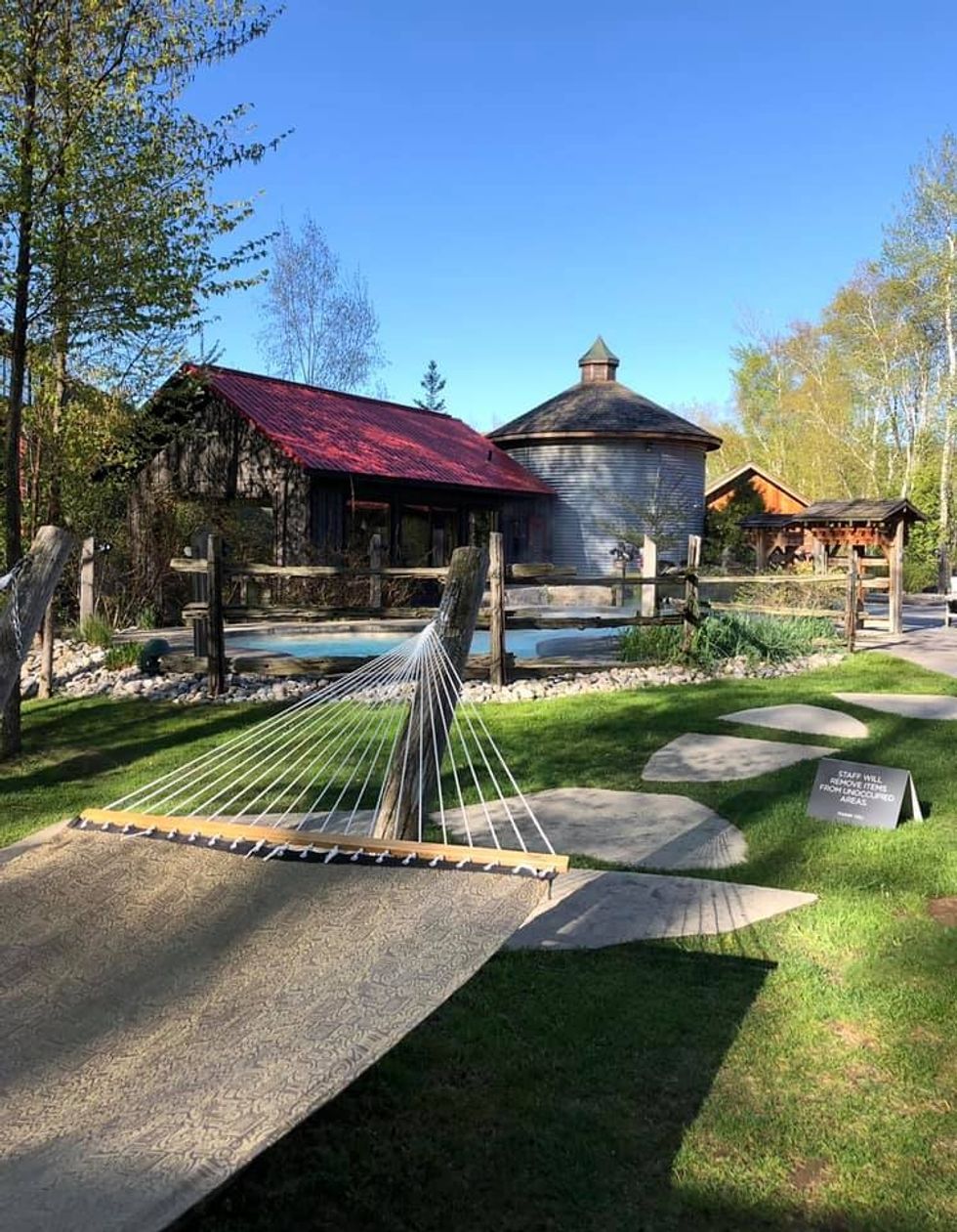 Scandinave Blue Mountain/Facebook
Visitors are encouraged to make a reservation ahead of time and they can book a spot for the baths online or by phone up to two weeks in advance. Massage treatments can also be booked online up to four months in advance.
Additionally, moving forward, the Spa says it will require a full payment from guests at the time of booking for all reservations in an effort to reduce transactions at check-in.
Toronto