The plans to build a 17-storey retirement residence in the area of Yonge and Rosehill in midtown have been resubmitted to the City of Toronto.
The proposal, from Welltower Inc., was initially submitted and then tabled in May 2018 seeking an Official Plan Amendment (OPA) and Zoning Bylaw Amendment (ZBA). The revised application, which was submitted to City planners earlier this month, now has The Daniels Corporation and Sunrise Senior Living on board and seeks Site Plan Approval (SPA) with refinements to the plan, including revisions to the ground floor layout, underground parking levels, and building elevations as discussed with City Planning staff.
---
The Subject Site is located on the east side of Yonge Street between Rosehill Avenue and Pleasant Boulevard, south of St. Clair Avenue and is approximately 75 metres from the nearest entrance to St. Clair subway station.
READ: 12-Storey Condo with Sloping Facade Proposed for Warden and Sheppard
If approved, the development would see a 17-storey (64.5 metres plus a 5-metre mechanical penthouse) mixed-use building consisting of ground-floor retail space, residential space, and a 2-level underground
parking garage, rise at 1365 Yonge Street.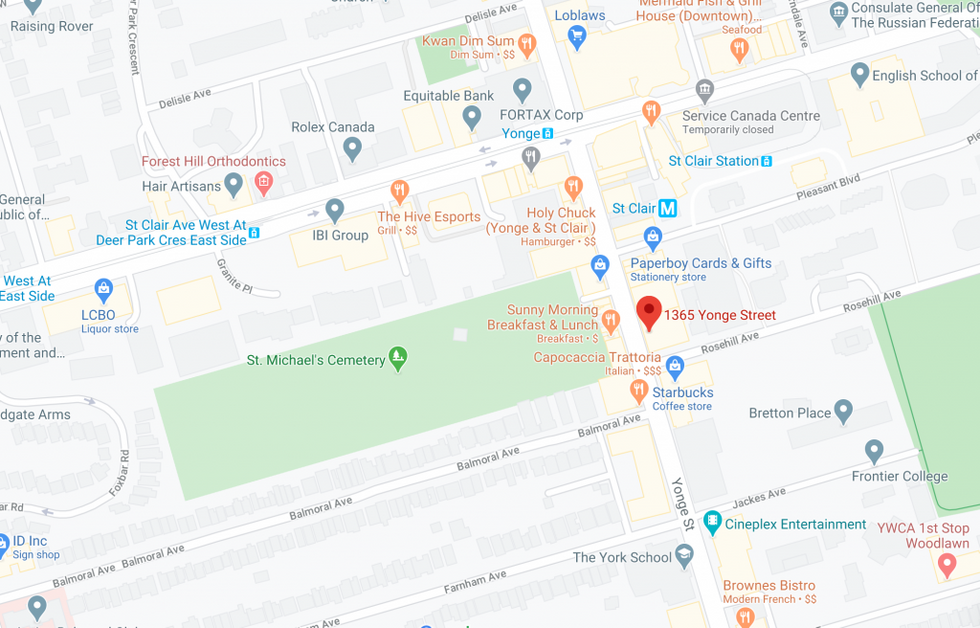 Google Maps
Updated plans include changes to the proposed gross floor area (GFA), which includes the residential GFA increasing to 19,291 m² from the last submission's 18,913 m², and an updated retail GFA of 475 m², which is down slightly from the previous 515 m², for a total GFA of 19,766 m².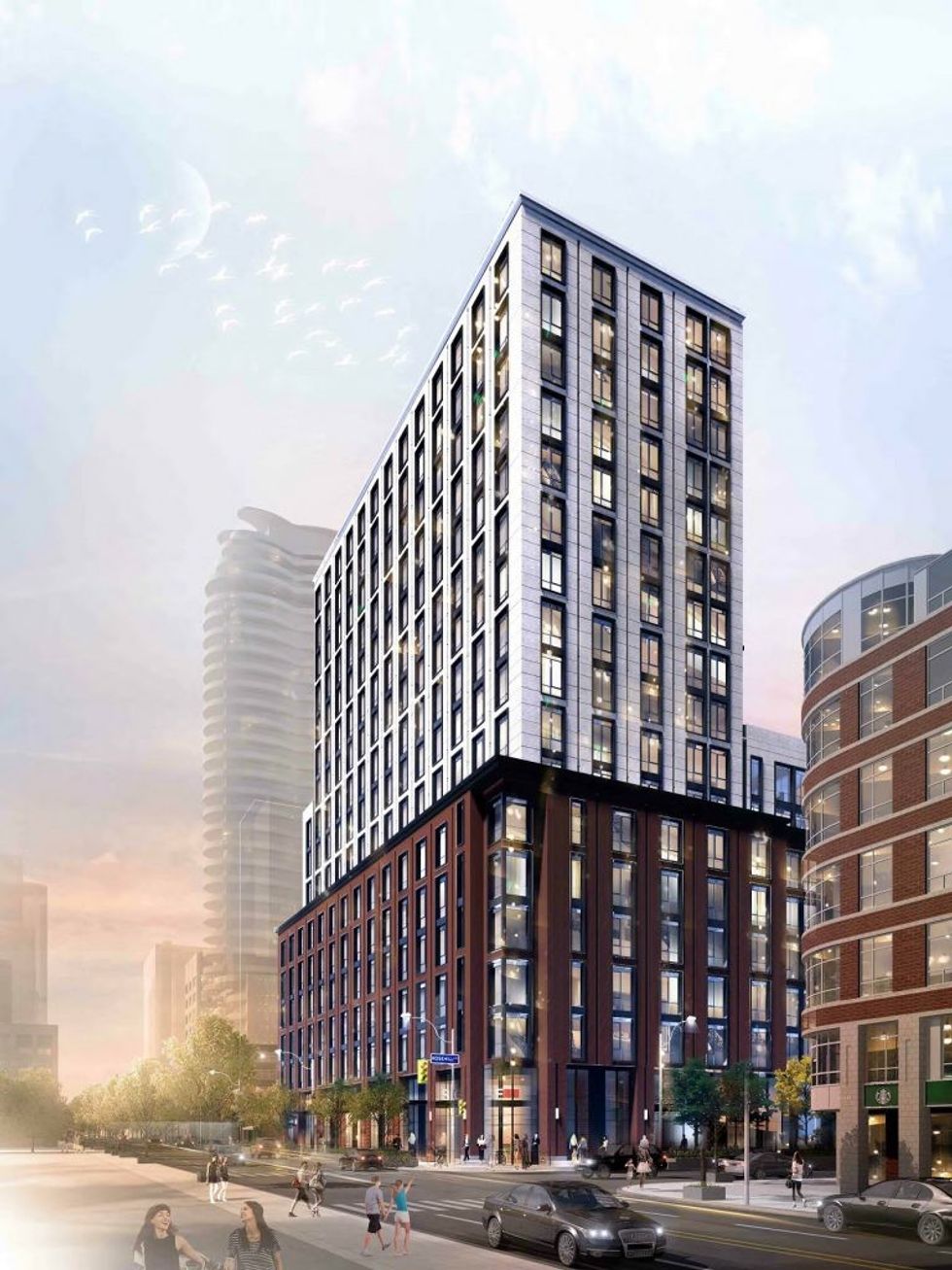 Rendering submitted to the City of Toronto
In total, 237 residential rooms are proposed, comprising 127 assisted living units and 110 memory care units. The units will be a mix of single (one-bed), twin (two-bed), and "Denver" (flexible) layouts.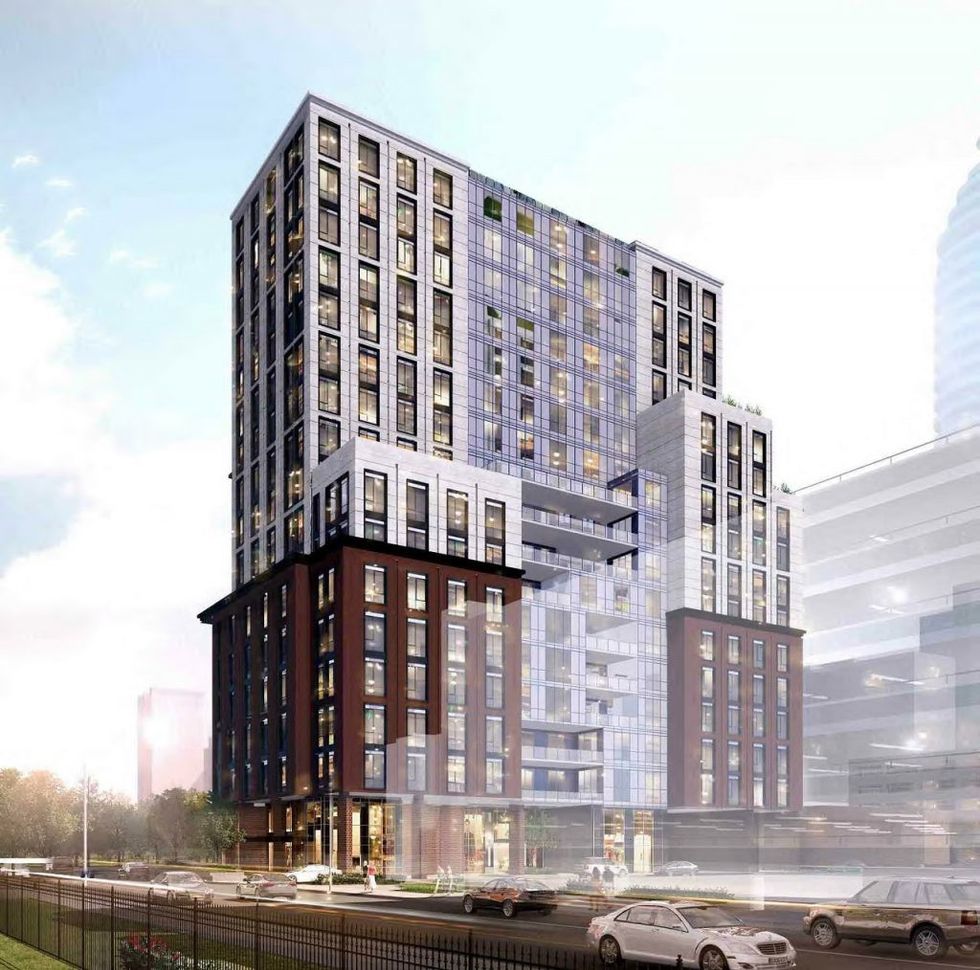 Rendering submitted to the City of Toronto
Renderings submitted to the City show that the exterior will incorporate a mix of materials, with the six-storey podium appearing to be made out of red brick. Above, the tower features a mix of light grey concrete, while a deep grey grid section appears to run up the middle of the building.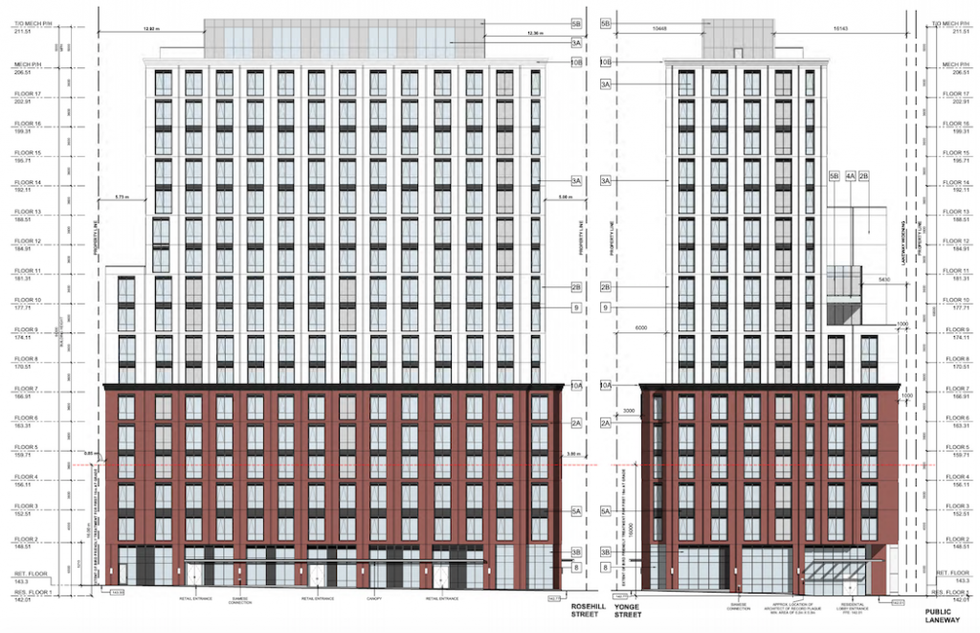 Rendering submitted to the City of Toronto
The underground parking garage will have space to house 72 parking spots, in addition to 34 bicycle storage spots, which will be comprised of 18 short-term spots and 16 long-term spots.
Future Developments