---
If you're in search of real estate market insights, RE/MAX Canada has just dropped its 2023 Canadian Housing Market Outlook Report.   
The real estate company expects average residential prices to decrease by 3.3% in 2023. The estimates are based on surveys of RE/MAX brokers and agents from coast to coast. 
Of course, the drop in home prices comes in a climate of climbing interest rates and relentless recession talk. This marks a sharp contrast to 2022, notes the report. "Most regions analyzed in the report will experience more balanced conditions in 2023 -- a trend that's already starting to materialize in many regions as a result of current economic conditions," it reads. 
According to RE/MAX brokers and agents, 60% of regions in Canada are expected to be balanced markets in 2023.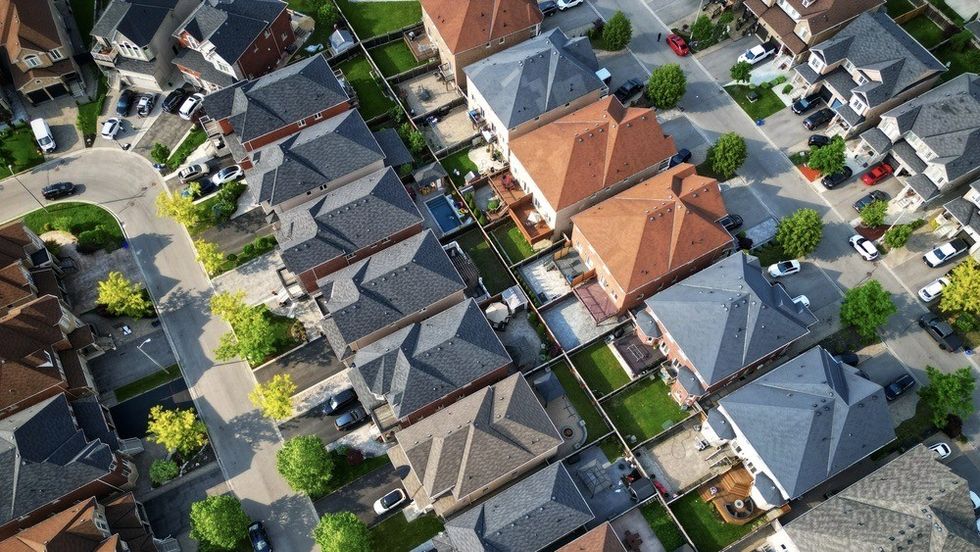 Residential buildings in Toronto, Ontario, Canada. Suburban residential street. Residential area in the suburbs.
The notoriously pricey Ontario and Western Canada will see the biggest price declines; here, some markets could see average residential sale prices drop by 10 to 15%. 
Close to home, the Greater Toronto Area (GTA) is currently a balanced market -- a condition that's anticipated to continue into 2023, according to the report. Here, move-up and move-over buyers have been driving demand in the region, in a trend that is expected to carry on in the next year. Meanwhile, single-detached homes remain the dominant housing type, followed by condo apartments. The average residential sale price has increased by 11% from $1,086,155 in 2021 (January-December) to $1,203,916 (January-October) in 2022.

Out east, price growth outlooks are anticipated in Atlantic Canada markets, with average residential sale prices expected to increase by 8% in Halifax -- a city that experienced an influx of new residents from other parts of the country in the thick of then pandemic -- and 4% in St. John's in 2023. 
"It's good see the majority of markets moving toward more balanced conditions, which is typically defined by 45 to 90 days on market. This is a much-needed adjustment from the unsustainable price increases and demand we saw early in 2022," says Christopher Alexander, President, RE/MAX Canada. 
"Many Canadians have understandably expressed hesitancy about engaging in the real estate market early in 2023, in the wake of rising interest rates and broader economic uncertainties. However, despite this, a greater number of Canadians consider real estate to be a solid long-term investment compared to  this time last year. As we head into the new year, it's important that governments work collaboratively to support housing affordability and address the supply challenges that Canadians continue to face, in order to make home ownership feasible for those who want it," he continues.
According to a Leger survey commissioned by RE/MAX as part of the report, Canadians view home ownership as the best long-term investment they can make (73%). Yet, the majority (67%), are feeling less optimistic in the short-term, with 675 less inclined to buy in the first half of 2023, and 62% less inclined to sell in that time frame.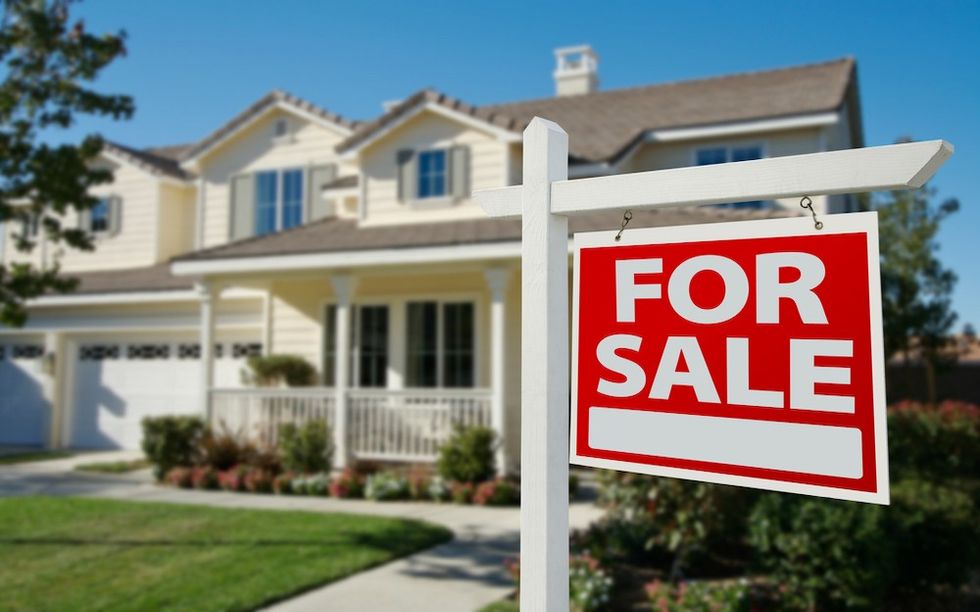 Shutterstock
"We're confident that as economic conditions improve and the market continues to even out into Q3/Q4 2023, a more-regular pace of activity will resume. It's especially critical during challenging  economic times, that staying informed and working with an experienced real estate professional can help Canadians clarify some of the unknowns, help them find a home within their means, and ultimately make the best decision possible," says Elton Ash, Executive Vice President, RE/MAX Canada.

With the exception of Halifax, Ottawa, and Montreal balanced market conditions are expected in Canada's major city centres for 2023, including the GTA, Greater Vancouver Area (GVA), Calgary, Regina, and Winnipeg in what is being called a healthy development. 
"Move-up and move-over buyers are driving activity in these regions with the  exception of Ottawa and Calgary, where first-time buyers are expected to lead," reads the report. "Following a two-year frenzy fuelled by the pandemic, average residential sale prices are anticipated to decrease in  Canada's priciest markets -- the GVA and GTA."
Read the full report here.
Real Estate News