With its stunning scenery, abundant sunshine, and plethora of wineries, a British Columbian city is proving to be a draw for remote workers.
The metro area around Kelowna is where desire for remote work is strongest amongst Canada's big cities, with nearly half (49.4%) of the job applications submitted in the region over the last year being for remote positions.
---
The finding is courtesy of a new study from LinkedIn's Economic Graph research team, which analyzed more than 12 million remote job applications submitted on the platform between May 2022 and May 2023.
According to the data, remote workers tend to head for Canada's coasts — the seaside city of Victoria came second on the list of large cities, with 45.6% of job applications being for remote positions. Regarding smaller locales with fewer than 100,000 LinkedIn members, the metro areas around Moncton (47.7%) and St. John's (38.7%) drew the most remote workers.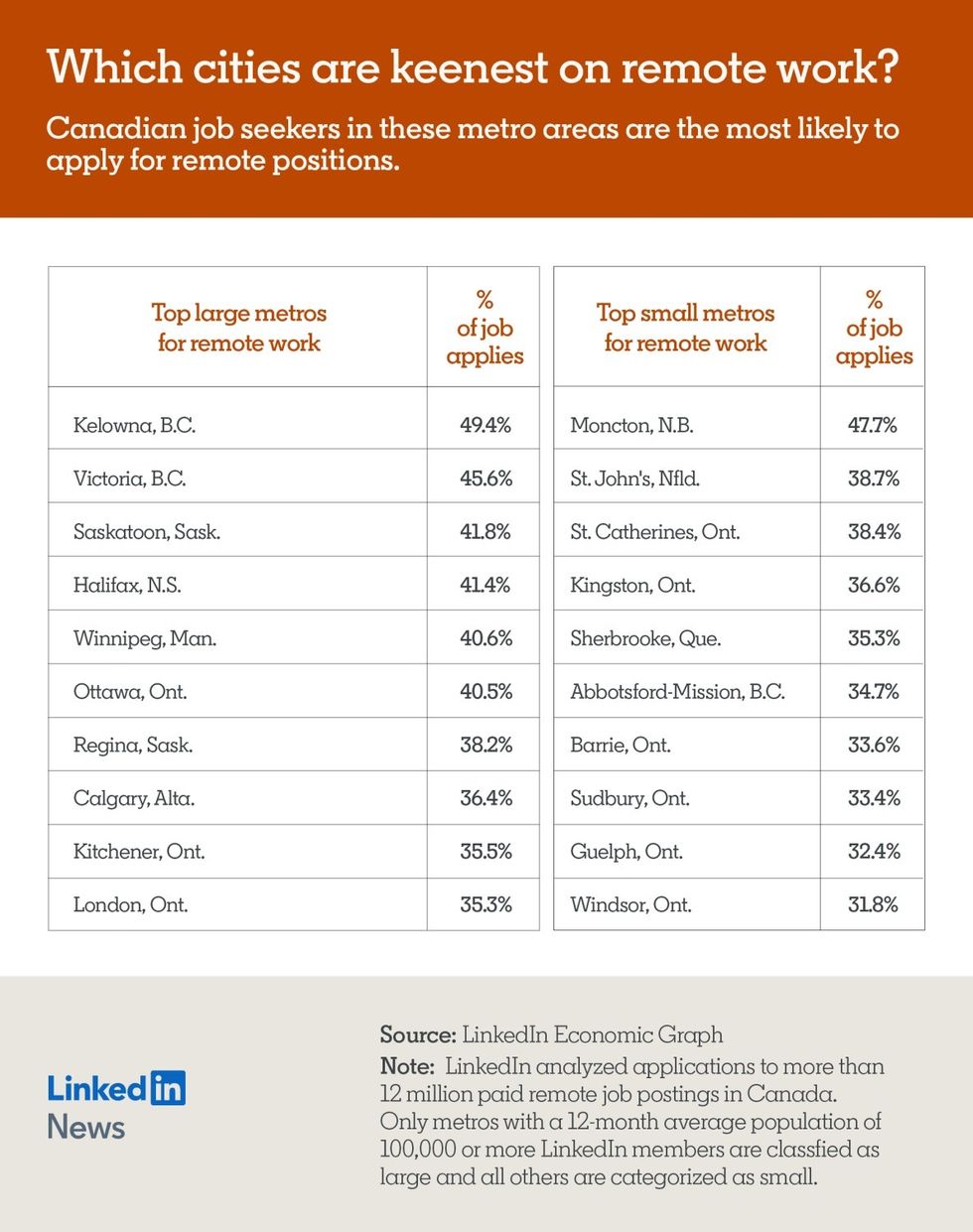 LinkedIn
The growing desire, and ability, to work anywhere led to Kelowna and Victoria being two of the top destinations for migrants between 2020 and 2021, while Moncton and Halifax — where 41.1% of job applications were for remote positions — were the two fastest-growing areas in Canada between July 2021 and July 2022.
"People thought remote work would last forever, and the importance people put on work-life balance reached new heights," Travis O'Rourke, President at Hays Canada, told LinkedIn. "People were putting their personal lives first and moving to beautiful locations."
While the growth has helped to bolster the cities' workforce and economies, it's not without its drawbacks. Although it has fallen slightly in the months since, the average rent for a one-bedroom in Kelowna hit $1,952 in May, an annual increase of 14.3%, according to data from Rentals.ca. In Victoria, the average rent for a one-bedroom was $2,005 in May, a year-over-year bump of 7.3%. As of July, it sits at $2,071.
With higher rents and less lush landscapes, Toronto lies on the other end of the remote work spectrum, with only 28.5% of job applications being for remote positions.
As the report notes, the city is home to a myriad of corporate headquarters and companies with large offices that have begun to call employees back to in-person work. While that has led to fewer remote opportunities, it has given rise to a flurry of hybrid positions.
Toronto leads Canada's large cities in demand for hybrid work, with 31.7% of job applications being for positions that involve both in-person and remote work. Montreal trailed closely behind, with 31.1% of applications being for hybrid positions.
The report points to TD Bank and The Royal Bank of Canada, both of which are headquartered in Toronto, and Bell Canada in Montreal, as examples of large companies that have introduced hybrid work models over the last year and a half. As consumer-facing brands, they're more keen to be seen as treating their employees well, O'Rourke said, and, as larger organizations, they're more equipped to deal with hybrid work.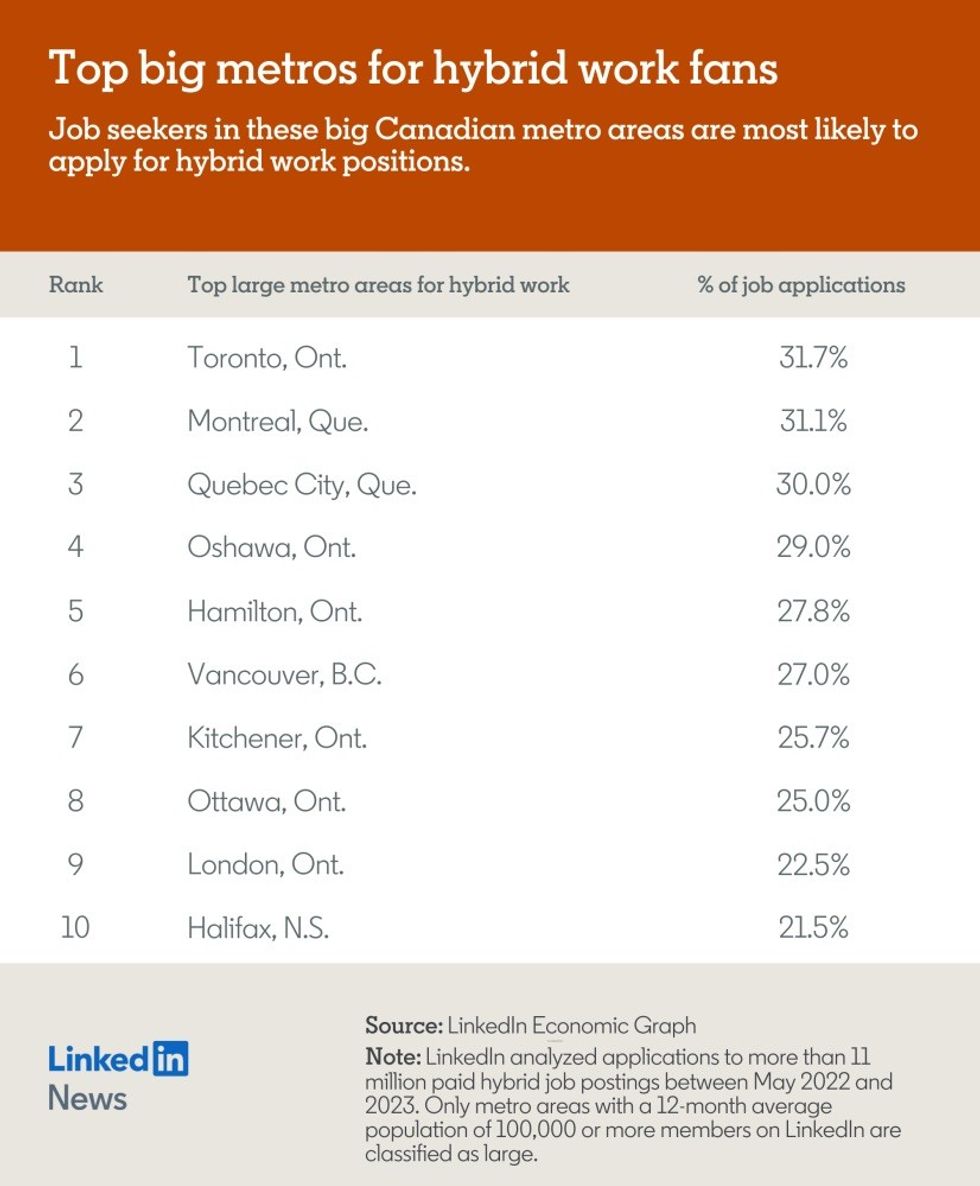 LinkedIn
Urban Living