Any Mean Girls fan will know that Regina George may not have had the nicest of personalities, but the character sure did have a nice mansion. And for a mere $27M it can be yours.
---
The Toronto property used as the filming location for Regina George's home hit the market on Thursday, and yes, it's incredibly fetch. Located at 11 High Point Road in Toronto's exclusive Bridle Path neighbourhood, the stately mansion spans more than 18,000 sq. ft with 13 bedrooms and 14 bathrooms. The private gated estate also has a detached coach house with its own guest suite.
The asking price is more than double what it was listed for the last time it went up for sale in 2015. At the time, it was listed for $12.8 million but never sold.
The most recognizable part of the home is the front exterior, with its stone facade, towering columns, fountain, and long, grey brick driveway. It's featured in the movie when Regina, played by Ontario-native Rachel McAdams, brings home her new friend Cady, played by Lindsay Lohan. It elicits a "Wow, your house is really nice," from Lohan's character, to which McAdams responds "I know, right?"
Although in Mean Girls, the interior shots of Regina's home were filmed elsewhere, the inside of this Toronto mansion is nothing short of impressive. When you first step inside you're surrounded by marble tiled floors, cathedral ceilings, and a dramatic Scarlett O'Hara staircase. Going further into the home, you'll find a gym, rec room, billiards room, multiple fireplaces, a wood-panelled library, and even staff quarters down on the lower level.
The primary suite is nothing short of drool-worthy, with a walk-in closet bigger than most Toronto apartments. There's also a sprawling ensuite bathroom with heated floors and an oversized shower featuring multiple shower heads to choose from.
Specs:
The mansion sits on a two-acre lot with an outdoor swimming pool, terrace, cabana, gardens, and tennis courts, so it's like having your own retreat right in the city. There's also a six-car garage, but if that's not enough parking space, then the driveway can accommodate another 20 cars.
As to be expected, taxes on the property aren't exactly cheap, estimated at more than $68,000 per year. And unfortunately no, even for that price, it doesn't come with Amy Poehler serving up after-school drinks because she's not a regular mom, she's a cool mom.
EXTERIOR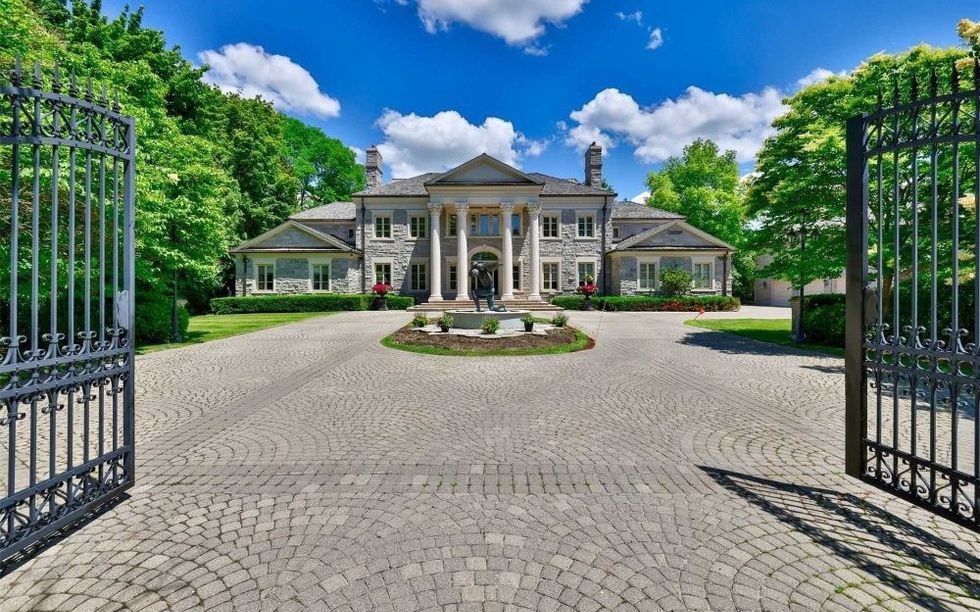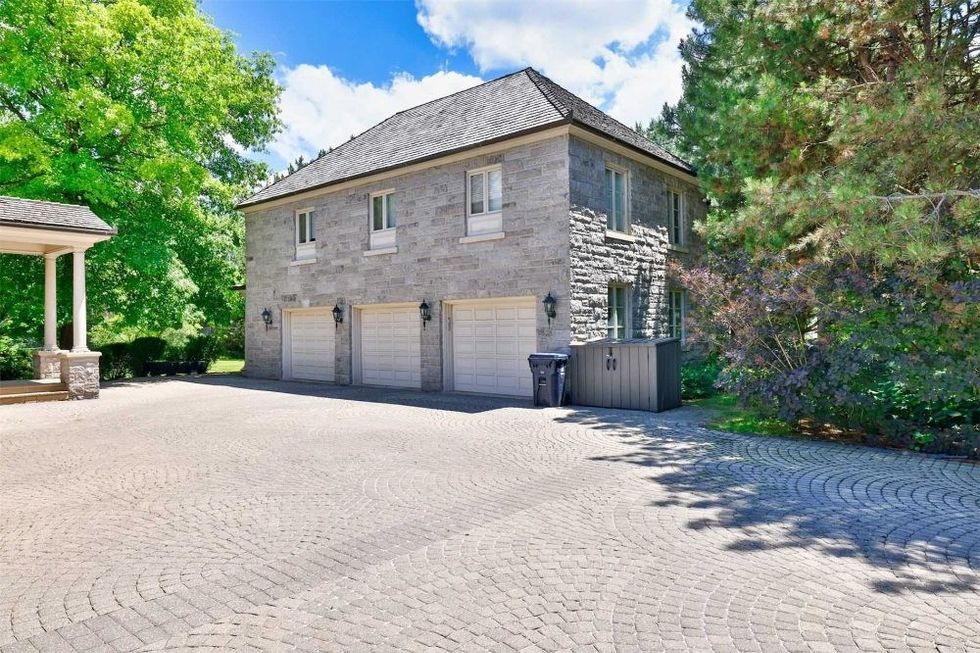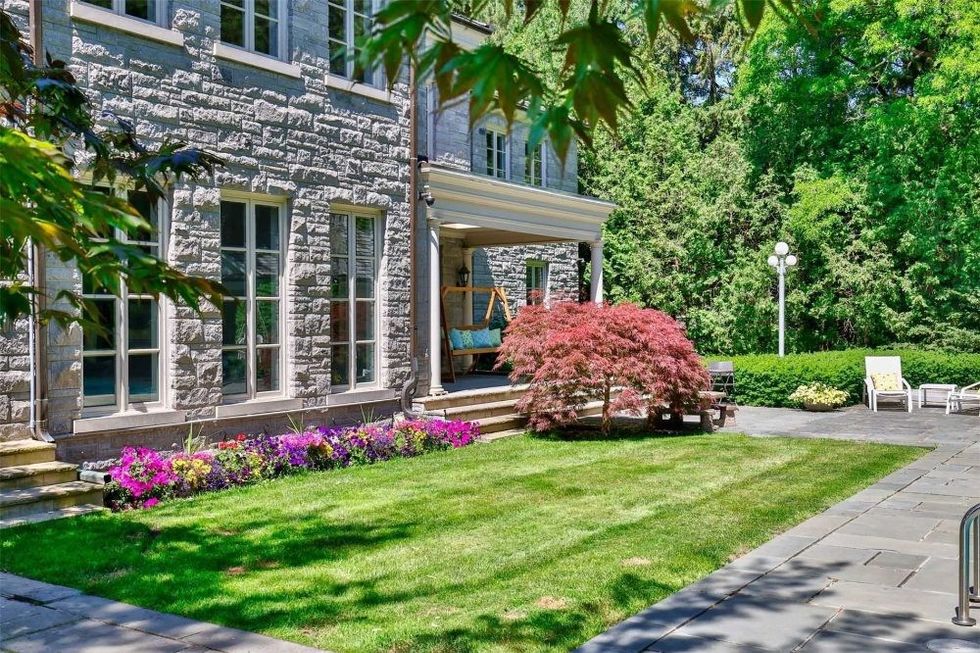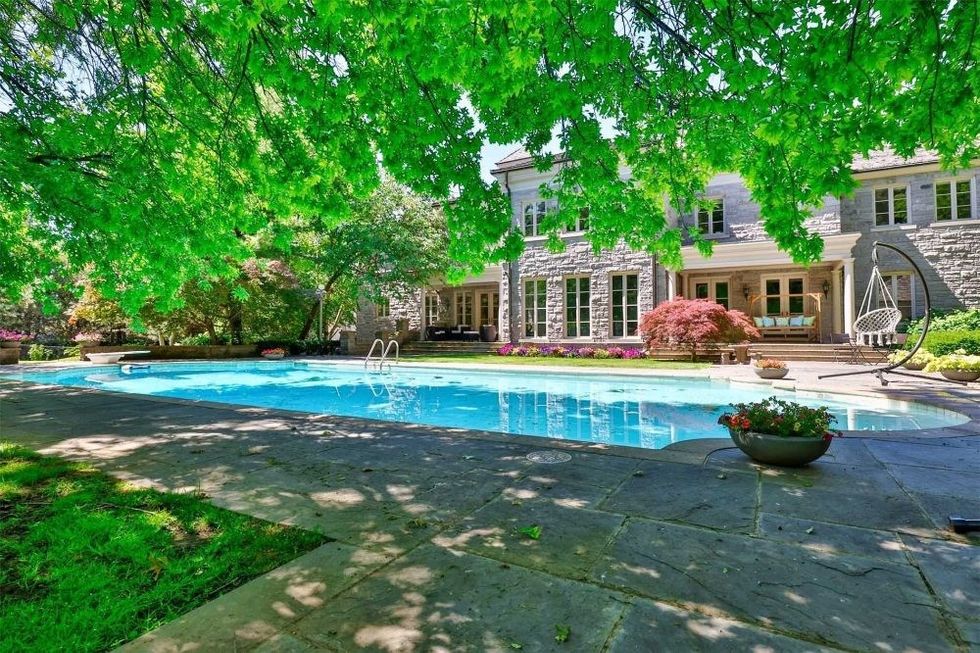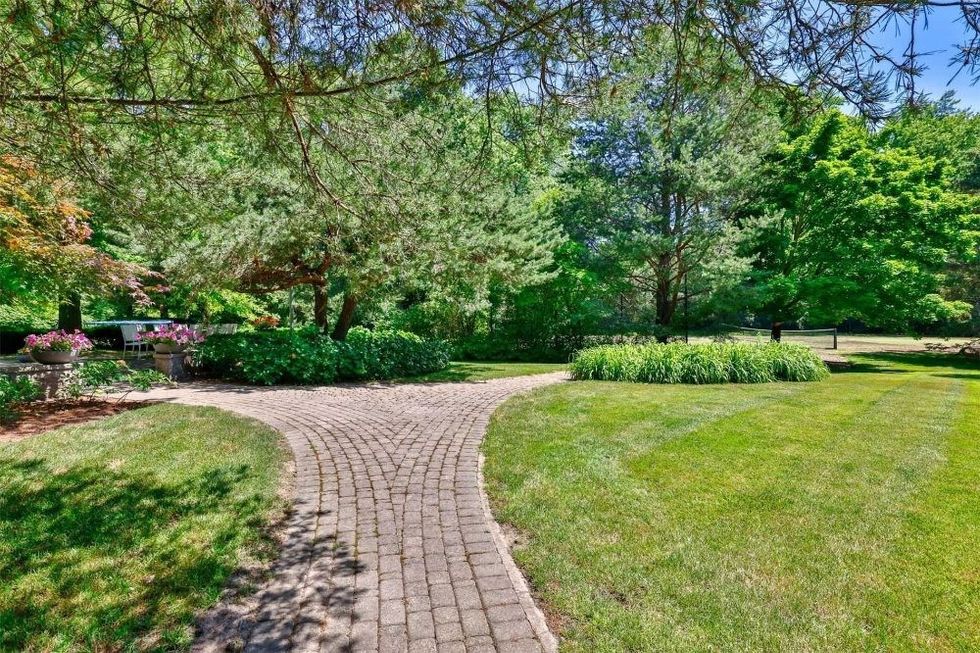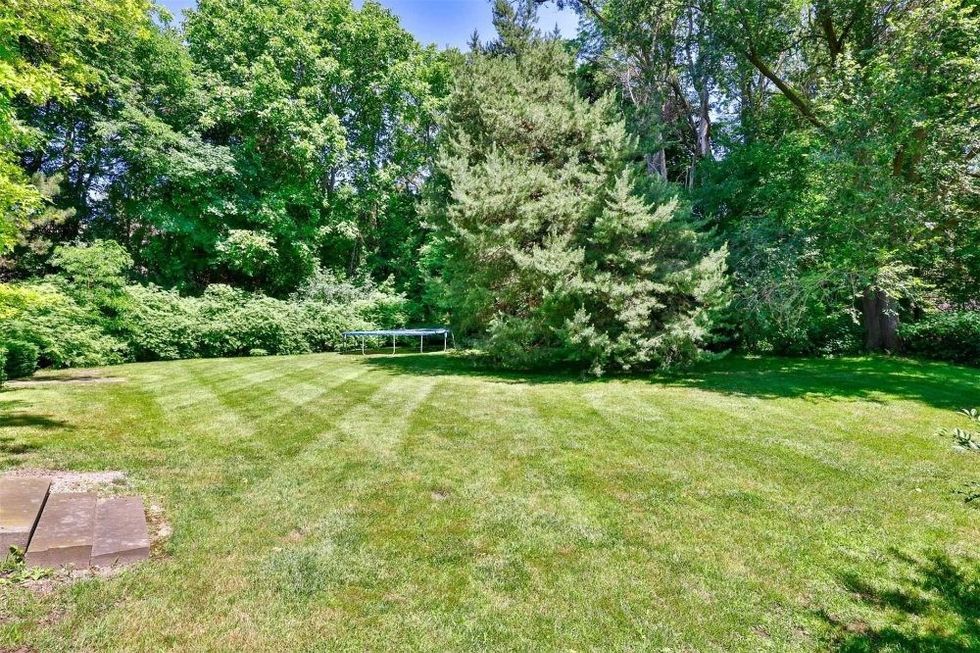 INTERIOR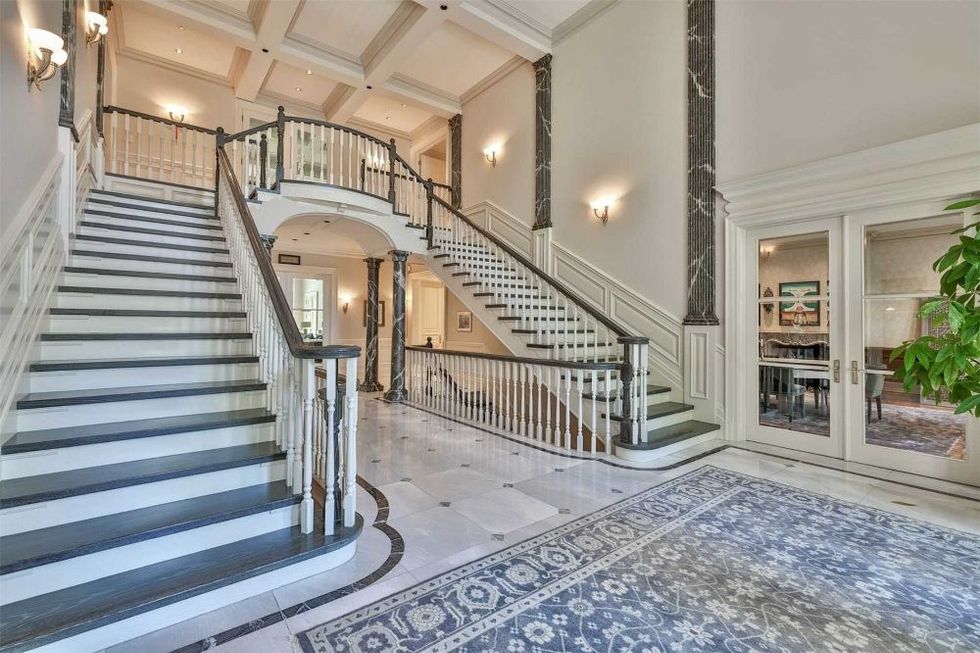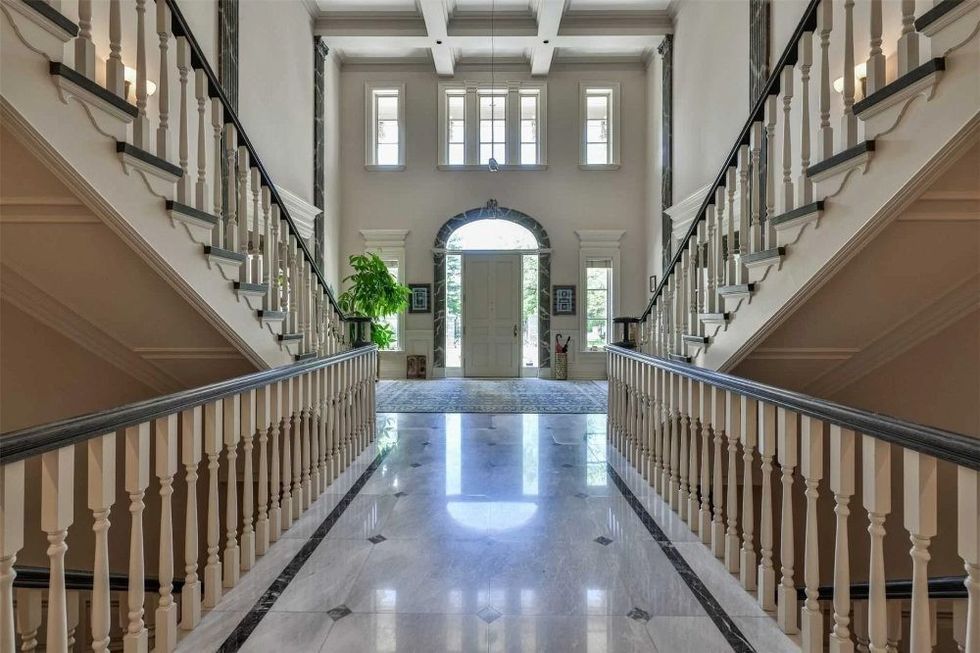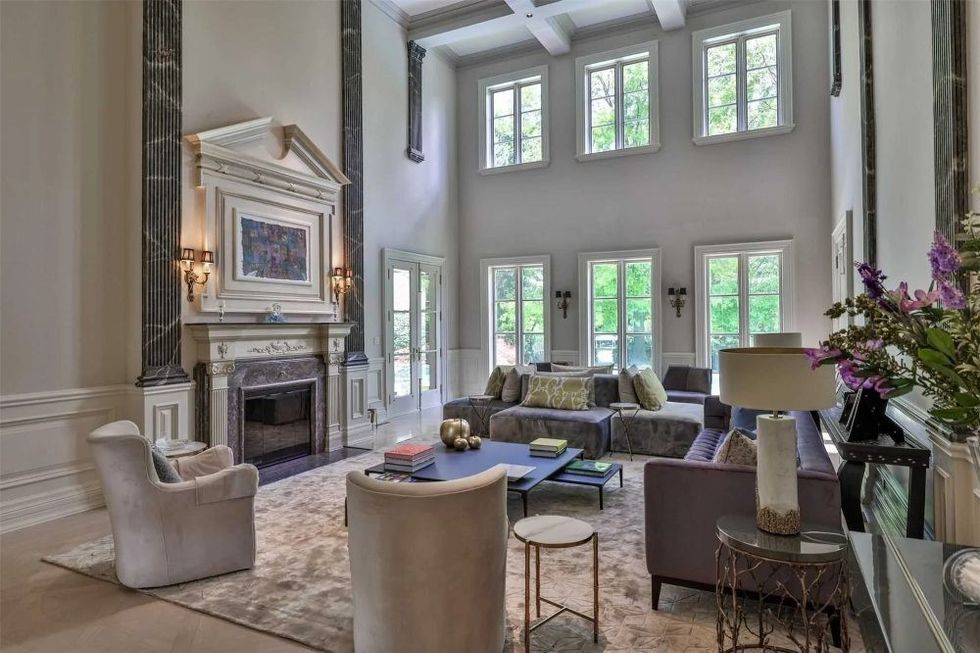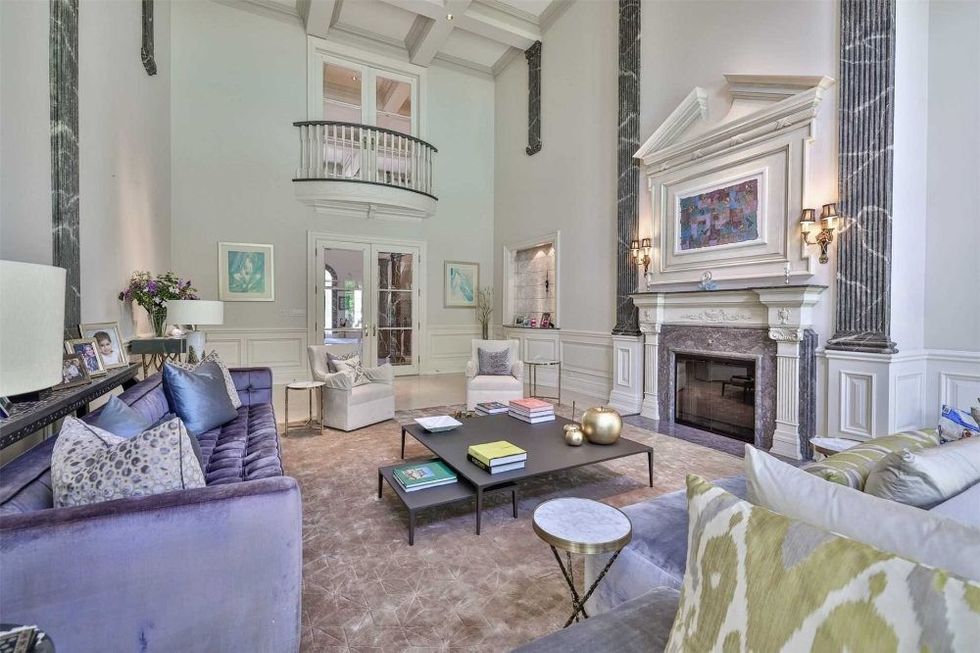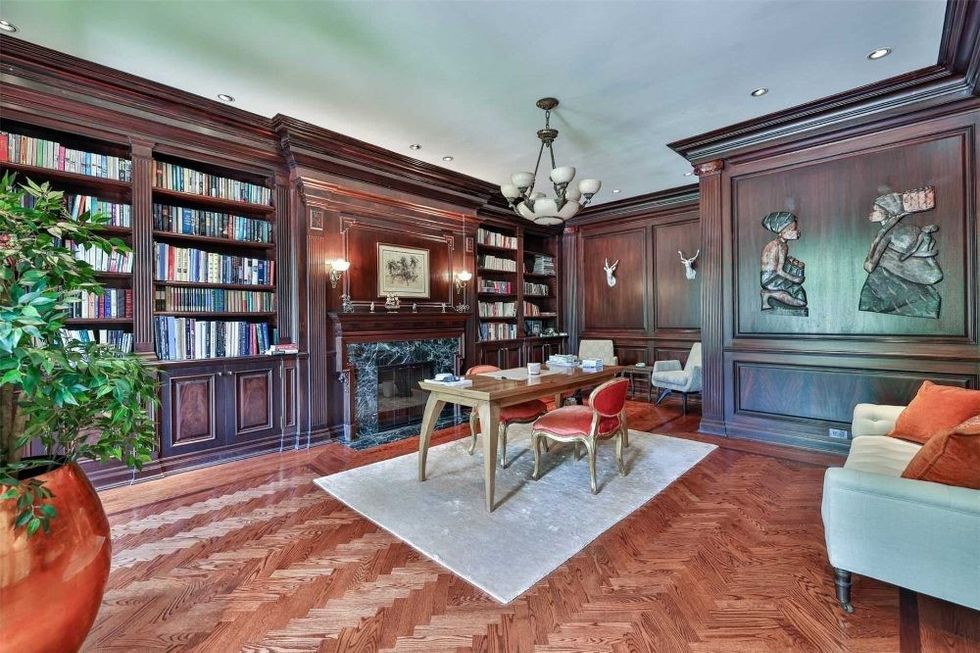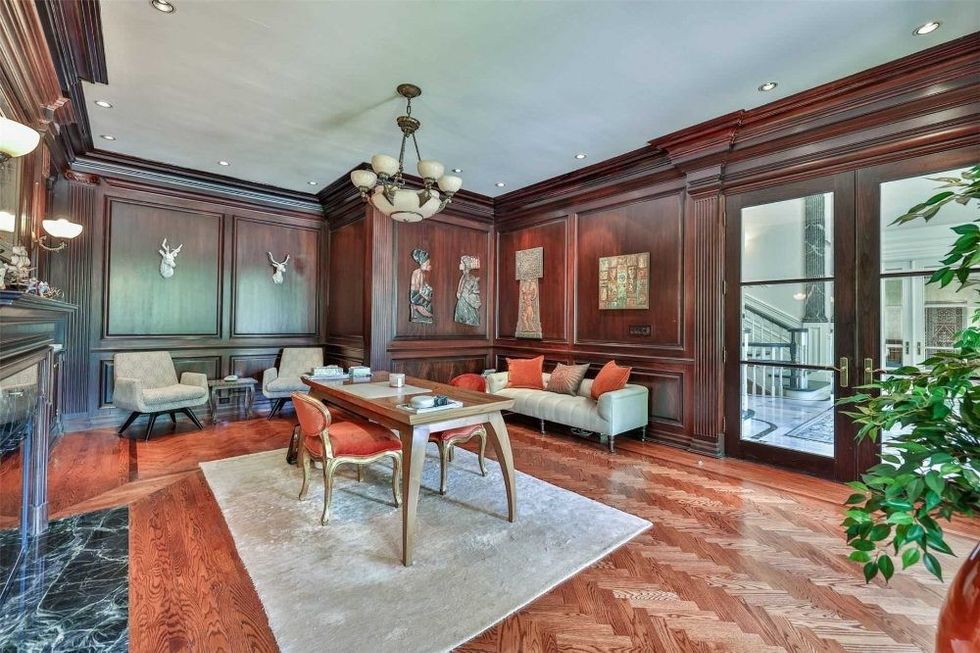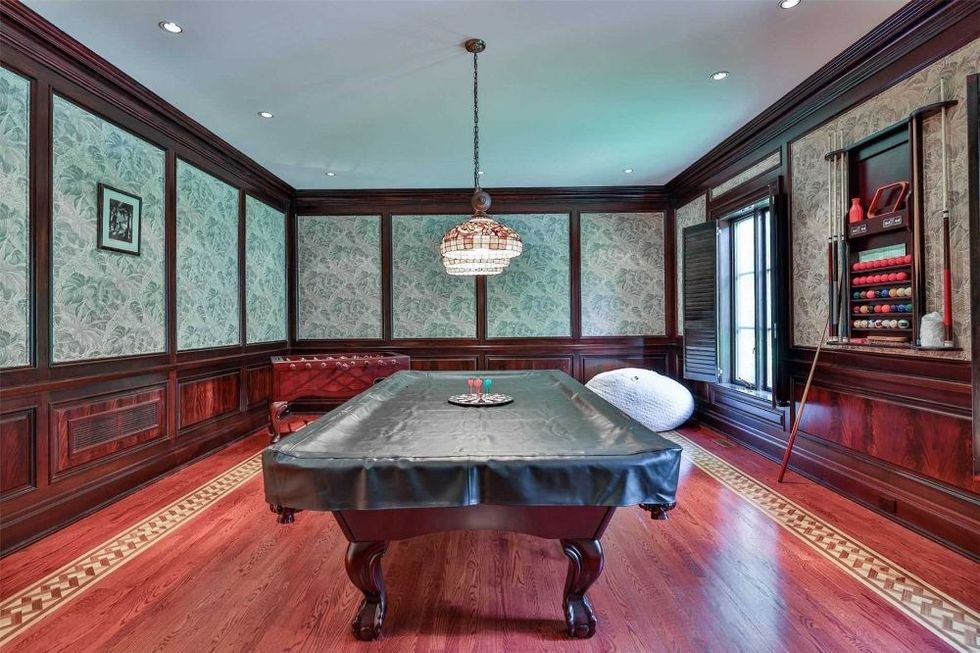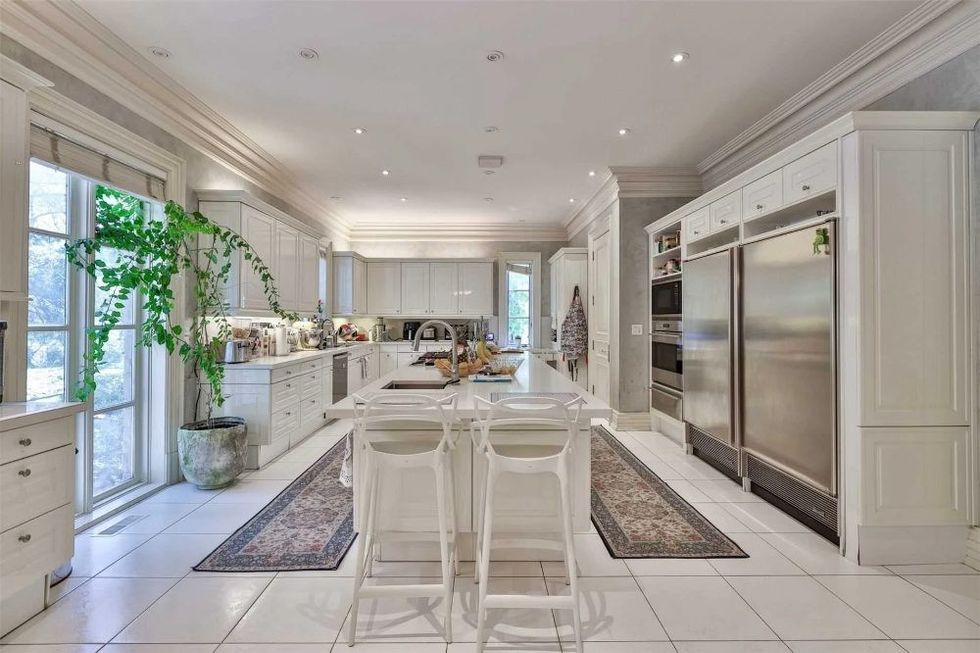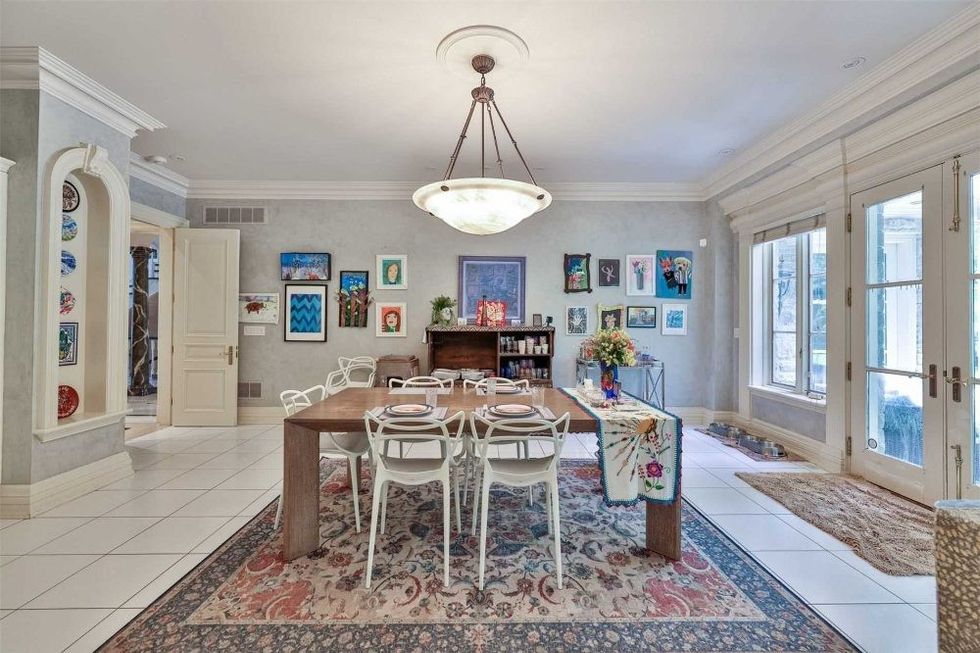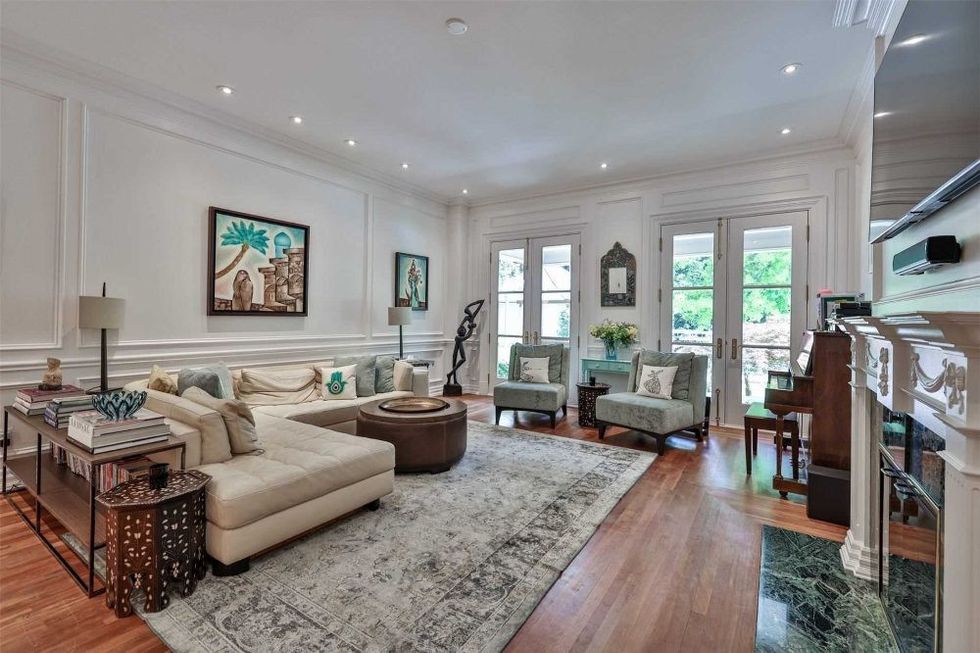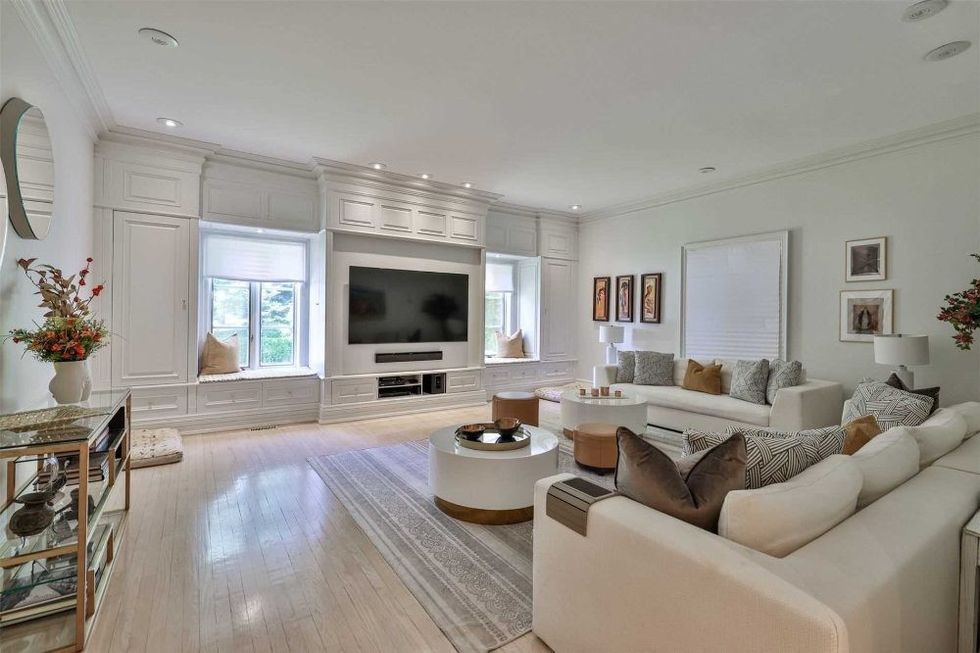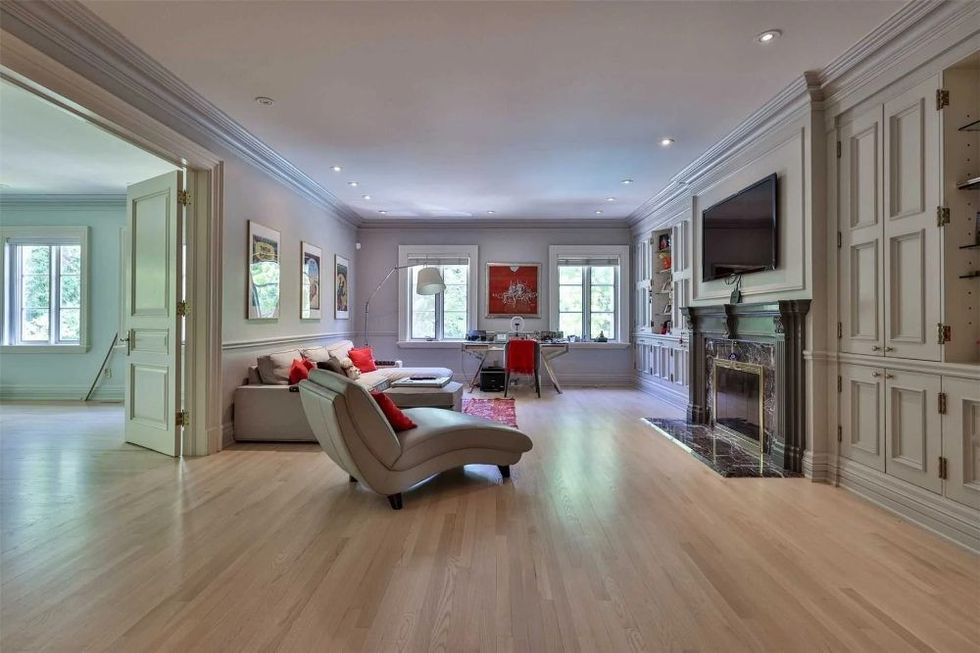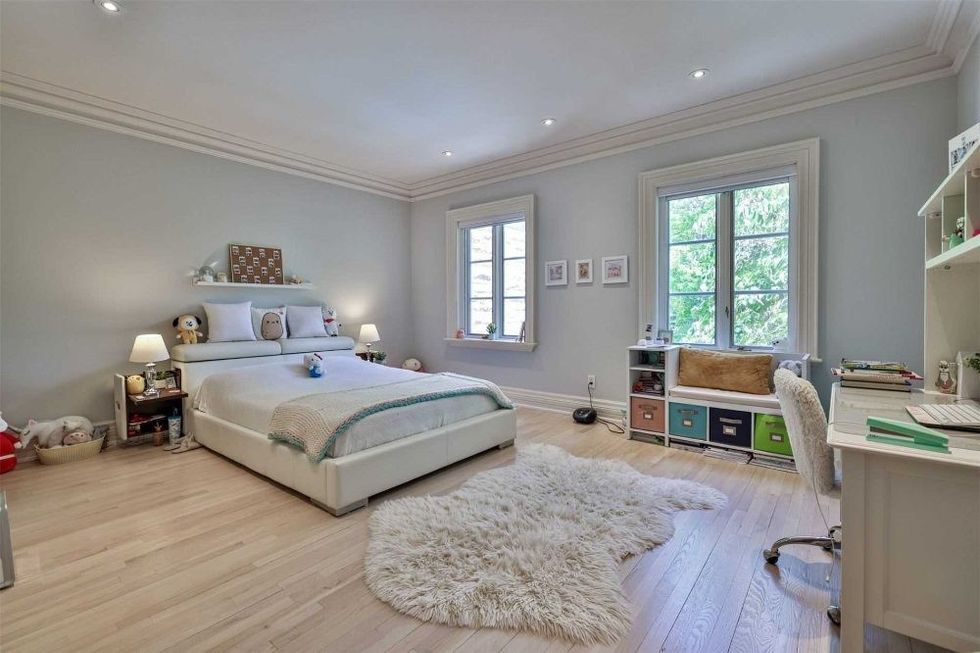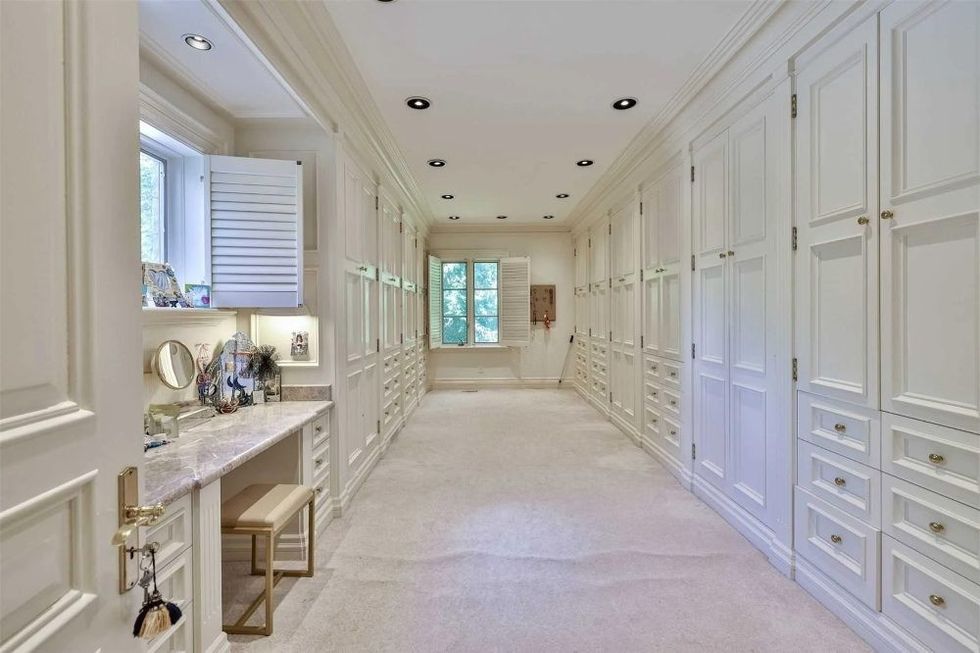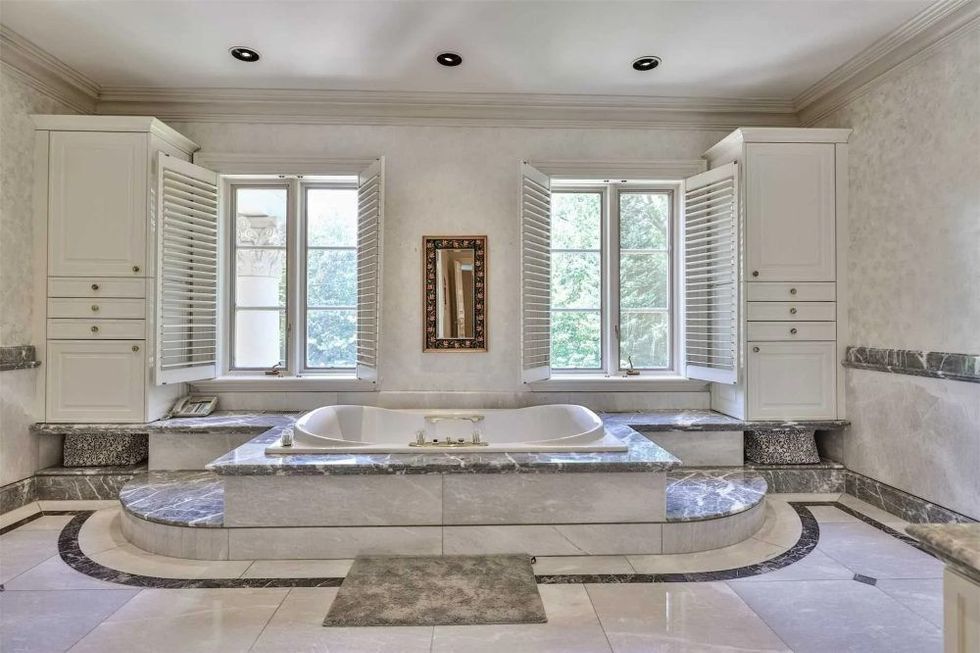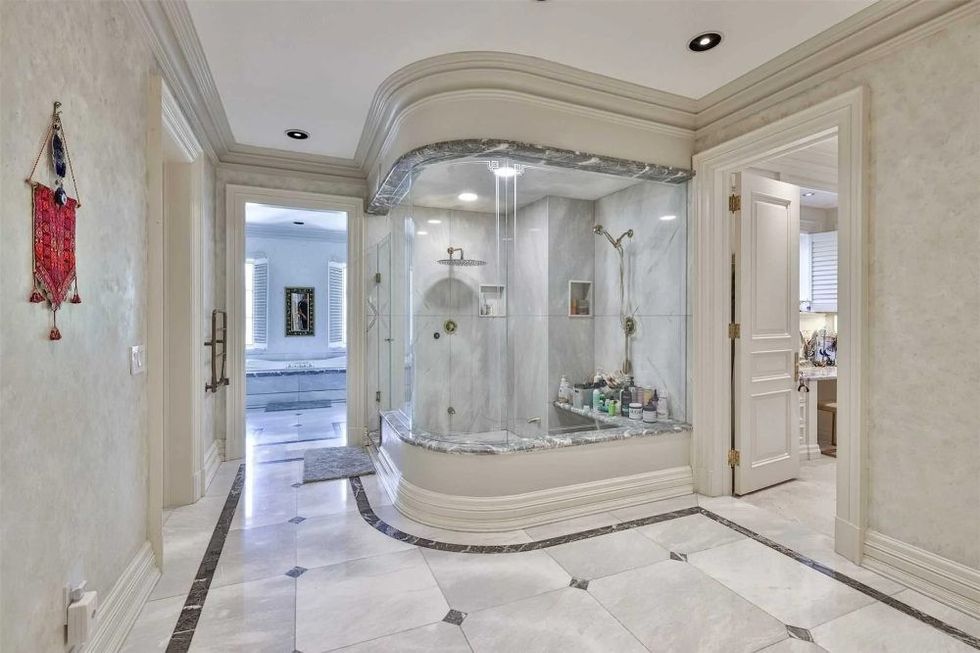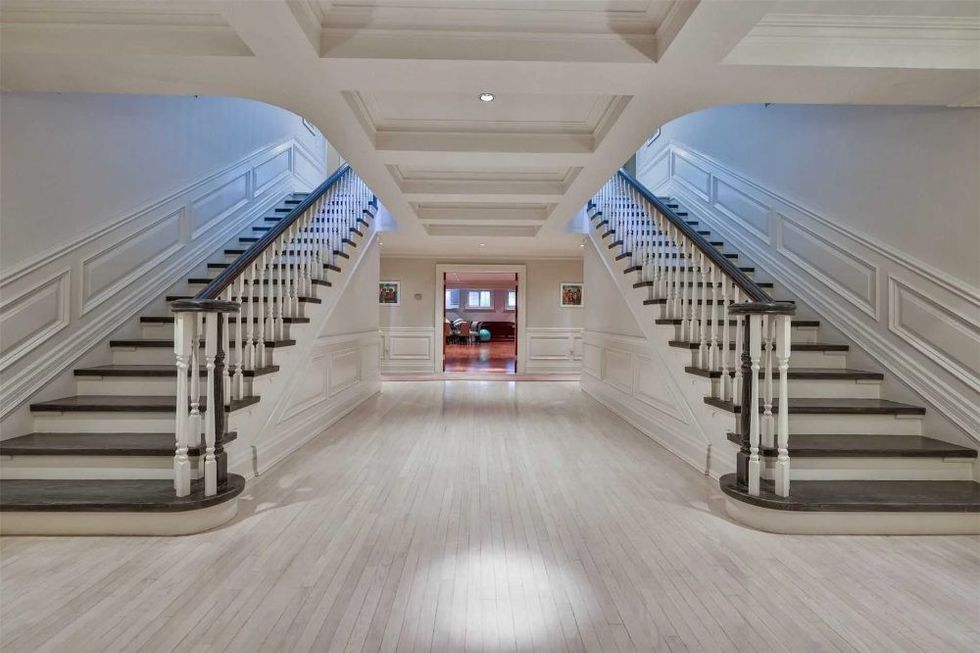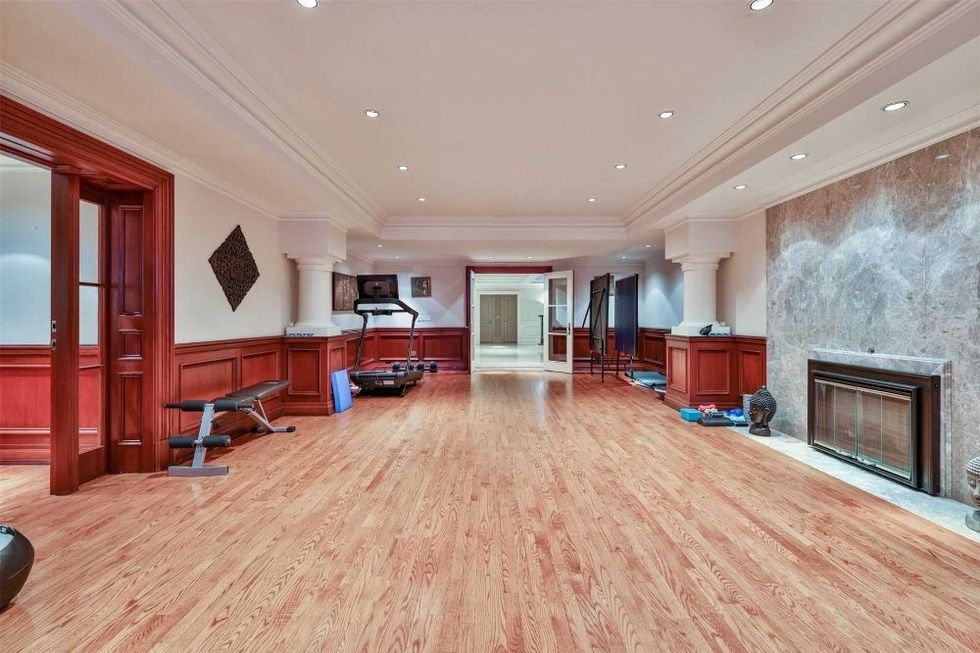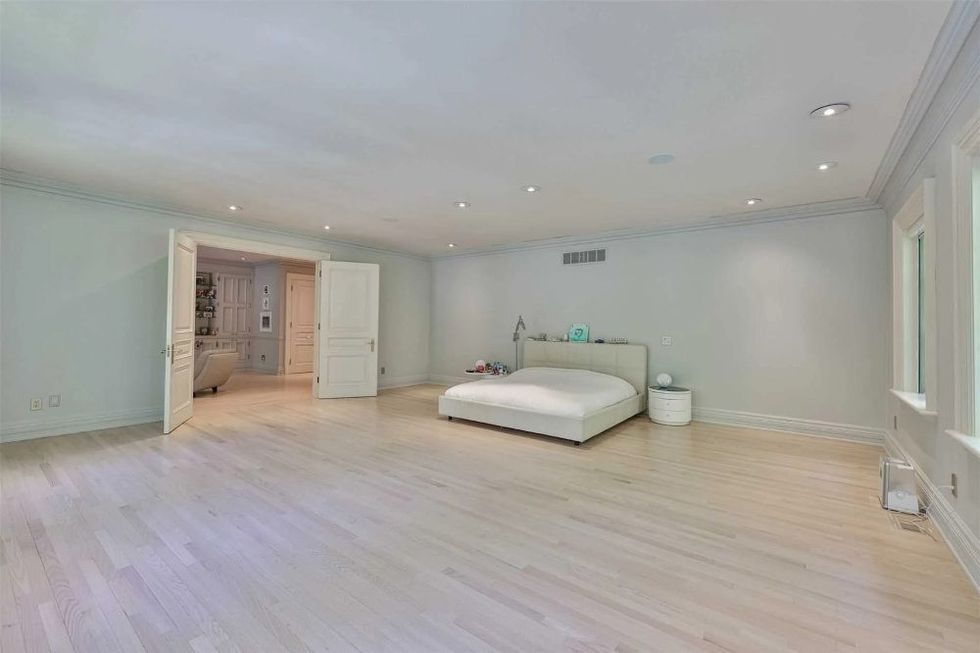 Toronto