---
On Wednesday, the Pacific National Exhibition (PNE) unveiled the new design for its state-of-the-art outdoor amphitheatre, designed by Vancouver-based architecture firm Revery Architecture, which was formerly known as Bing Thom Architects.
The new open-air venue will serve as a space for the concerts the PNE hosts, as well as various arts and culture programming, community events, esports events, and more, with the PNE estimating at least 75 performances every year.
The amphitheatre will have a maximum capacity of around 10,000 people, and will include covered seating, digital signage, seamless Wi-Fi, as well as access to washroom facilities and concessions. For performers, the amphitheatre will also include state-of-the-art sound and acoustic design, as welll as permanent back-of-house instructure to reduce set-up costs.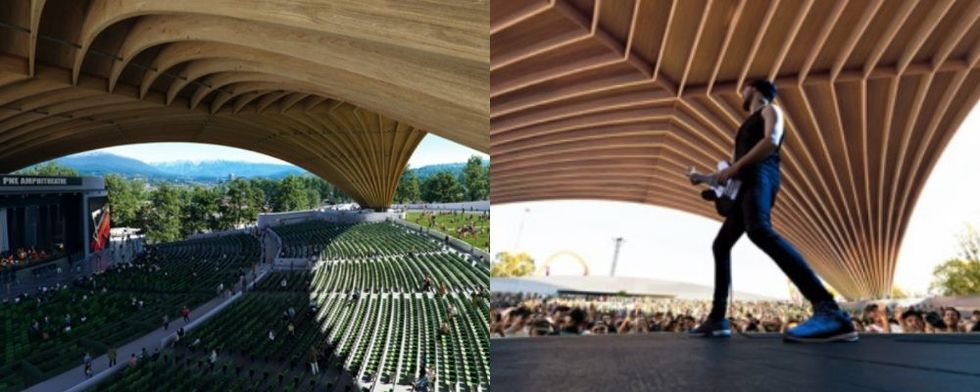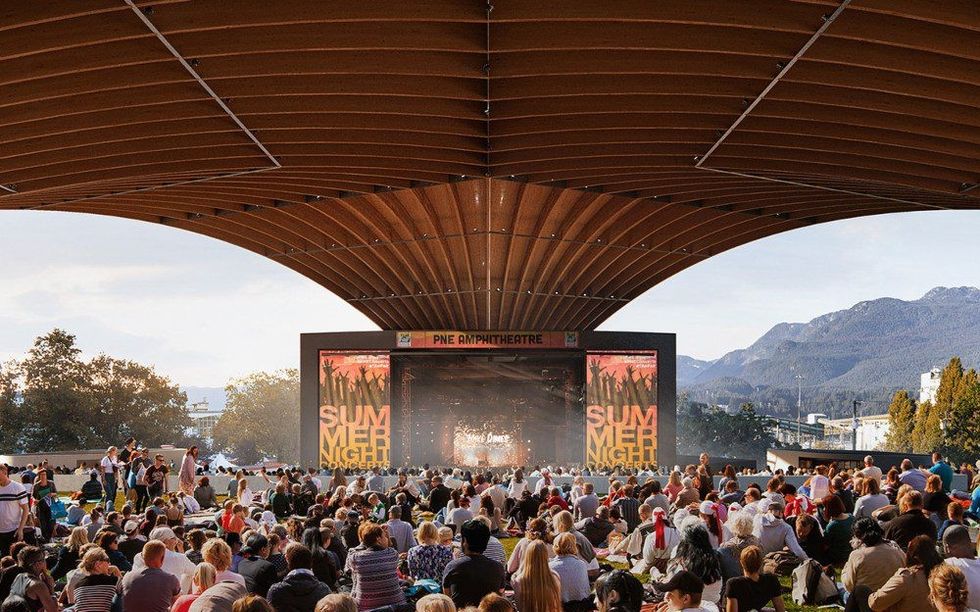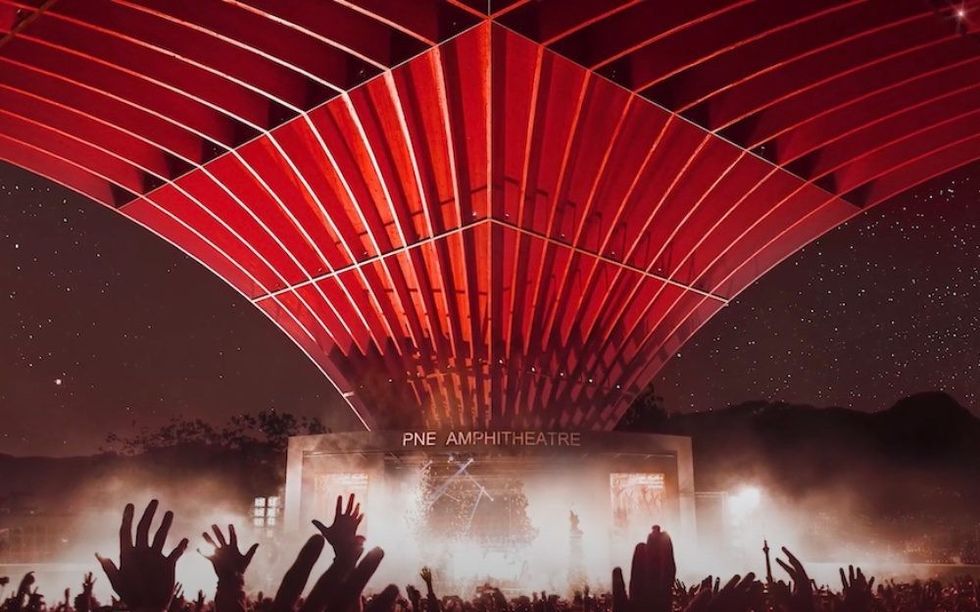 (Revery Architecture / PNE)
Perhaps even more impressive is that the structure will be built using timber, with the PNE saying the amphitheatre roof will be one of the "largest free-span timber roof structures" in the world, and will be longer than the Richmond Oval. Furthermore, it will also be built to meet LEED, Passivhaus (Passive House), and Salmon-Safe certification standards.
The PNE says their energy strategy for the amphitheatre and Playland is estimated to reduce 521 tonnes of CO2e, per year, which is equivalent to a 27% reduction in total greenhouse gas emissions at Hastings Park.
"The amphitheatre will be a jewel in Vancouver's crown of spectacular venues," said PNE President and CEO Shelley Frost. "The project will be designed to showcase British Columbia building products and engineering while adhering to the highest standards of environmental sustainability."
"We wanted to create a unique experience for both the audience and performers, in a world-class amphitheatre," added Revery Architecture's Venelin Kokalov. "Our architectural solution was an elegant structure that will cover the amphitheatre, gracefully landing on three points into the landscape. This gesture will frame vistas to the mountains and the surrounding context, creating transparency at the human level and an intimate atmosphere under the warmth of the wood."
READ: Federal Gov To Invest $10M in PNE to Support Upgrades and Growth
On Wednesday, the PNE simultaneously released its request for proposals to construct the amphitheatre, as well as a call for sponsorship partners, including the naming rights of the amphitheatre.
After the design is finalized this year, construction is expected to begin in 2024, with the amphitheatre expected to open to the public in 2026.
Entertainment