Though downtown Toronto has no shortage of sky-scraping towers, the Pinnacle One Yonge development is on track to, quite literally, rise above the rest.
The Ontario Land Tribunal (OLT) issued permissions for the five-tower, mixed-use development from Pinnacle International back in 2018, at which time building heights of 65-, 80-, and 95-storeys were approved for the residential portion of the development. (The other two buildings have been approved at 22- and 35-storeys, and will be commercial in nature.)
---
Since that time, the 65-storey tower has been constructed and occupied. However, it seems that plans for the two remaining residential towers — the tallest of the bunch, to be delivered in the second and third phases of the project — are still in limbo.
More specifically, a report from Monday from the Director of Community Planning for the Toronto and East York District toys with the idea of increasing the heights of the 95- and 80-storey buildings to 105- and 92-storeys, respectively. That would bring those building heights to 327 and 289 metres, respectively. If the new heights are approved, the Pinnacle One Yonge development would include the the first building in Canada to sail past 100 storeys.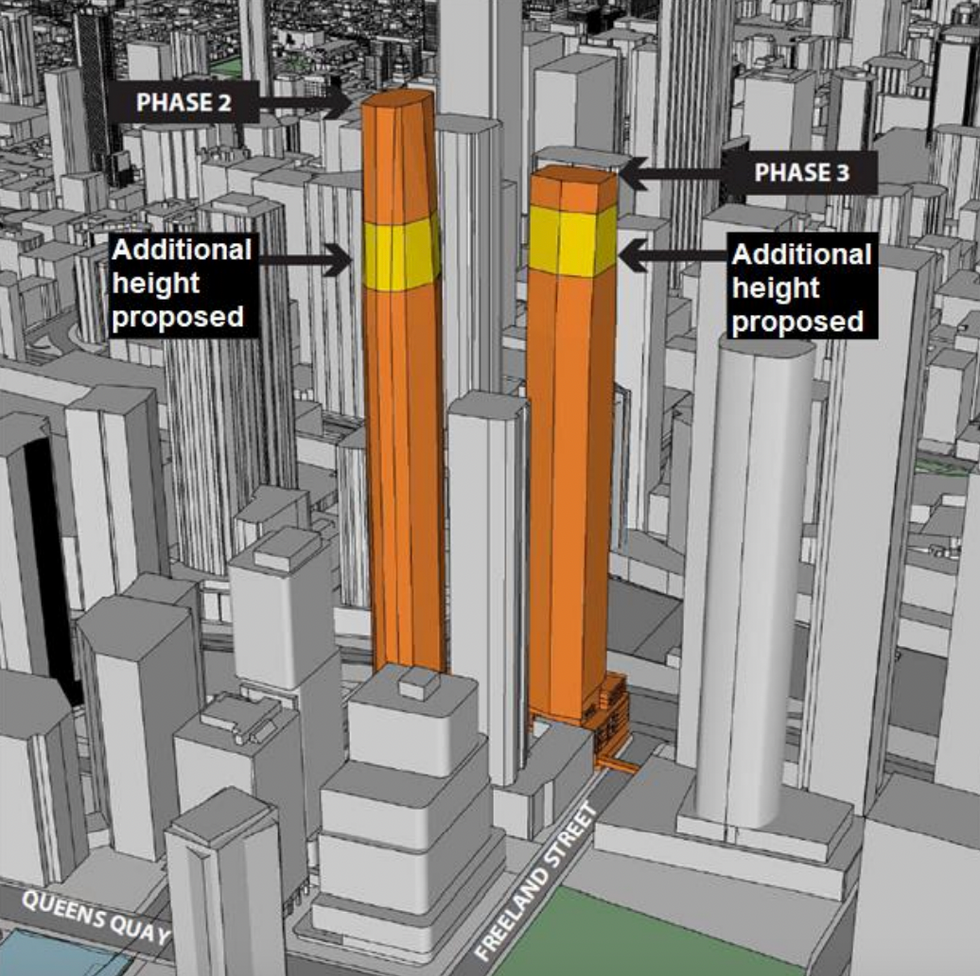 3D model of proposal looking northwest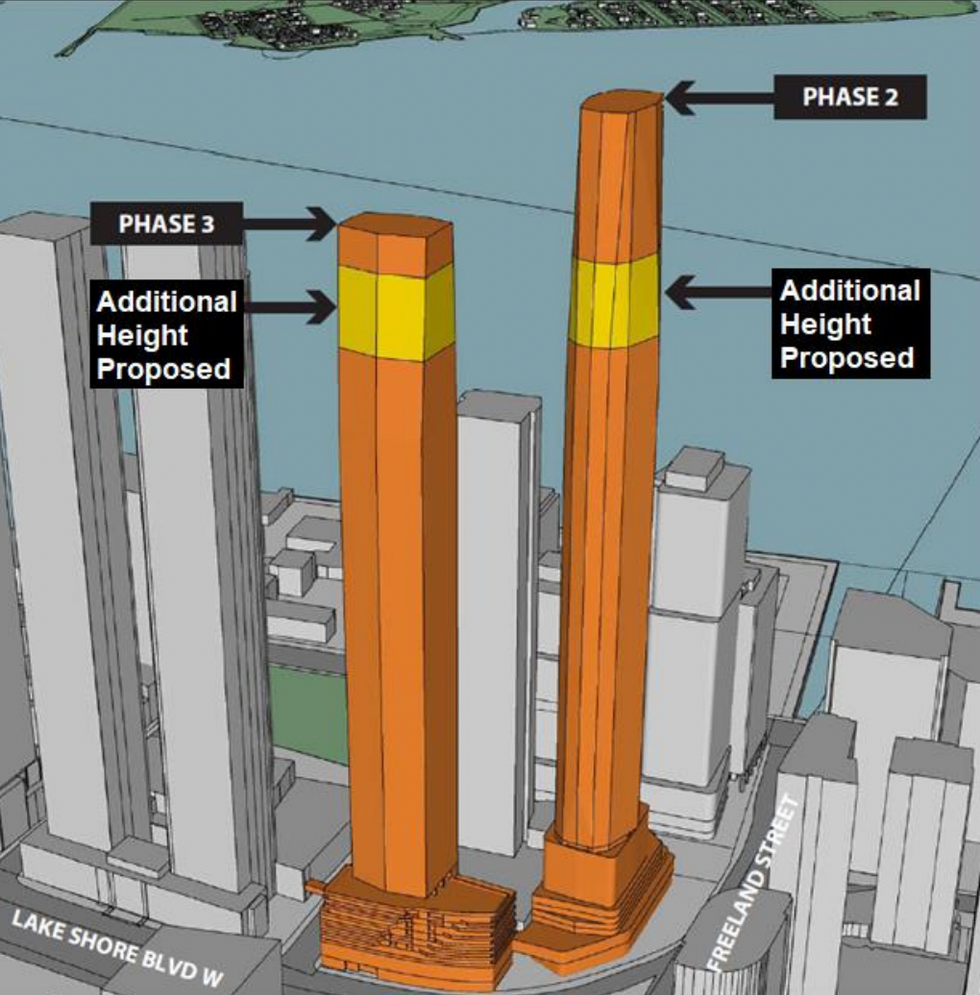 3D model of proposal looking southeast
Monday's report also notes that while the site layout and tower floor-plates are "unchanged from the previously OLT-approved settlement," the new heights would go hand in hand with more gross floor area (GFA) and a greater number of residential units.

For the tower currently approved at 95 storeys, the residential GFA would be upped by 11,066 sq. m, while the unit count would increase to 958. For the 80-storey tower, the revised residential GFA would jump by 6,389 sq. m, while the unit count would end up at 995, including 140 affordable rental units.
Future Developments