---
While sustainable living and renewable energy have been on the rise for quite some time now, one Canadian city is taking smarter living to a whole other level by welcoming the country's first planned residential 'smart microgrid' community.
Set to rise in the southern Ontario city of Pickering, the pilot community is called Altona Towns. It is the first nested microgrid project in Canada to integrate a full-scale, operational smart residential energy system.
Elexicon Energy, the fourth largest municipally-owned electricity distributor in Ontario, real estate developer and builder Marshall Homes and Canada's Opus One Solutions, a top 100 Global Cleantech Company, have partnered together to create the community.
Funded by Ontario's Ministry of Energy, Northern Development under the Smart Grid and Grid Innovation funds, the project will "test, develop, and launch the next generation of technologies that can turn electricity distribution systems into modern, digitally-enabled grids."
The community includes a rooftop solar, lithium-ion battery energy storage, electric vehicle charging stations, an innovative smart metering system for community use, and an integrated distribution energy service platform to control and coordinate the components of the microgrid.
While the project is the culmination of four years of planning, implementation, and technology and equipment installation, the development follows the massive storm that rocked Texas, hitting residents with heavy snow, thick ice and temperatures as low as -20 C. Millions of people were left without power for days, and more than 50 people died, while many struggled to keep warm.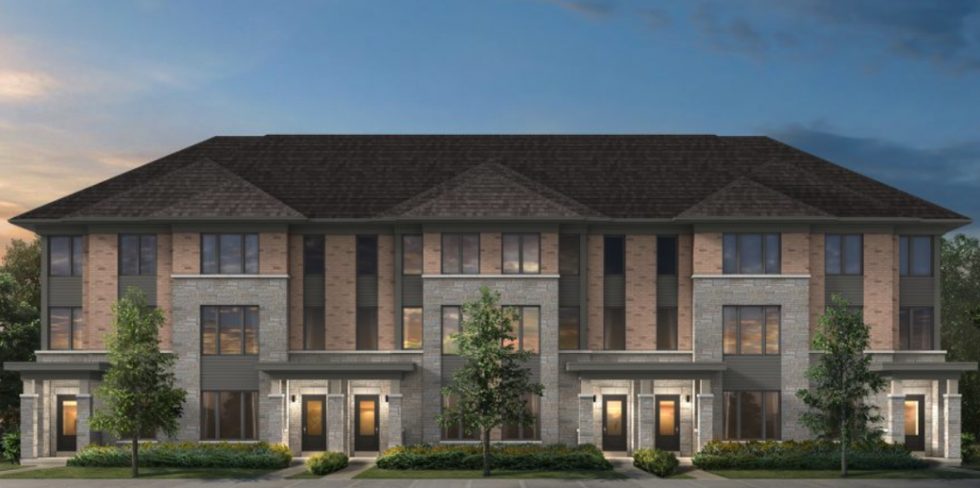 Altona Towns/ Marshall Homes
Following this event, Canadian electricity experts warned that instead of relying solely on large electrical plants, Canada would also need smaller community-based projects, with the smart microgrid community serving as precisely what experts have been calling for.
The 27-unit neighbourhood will provide homeowners with a 10 to 12% reduction to their electricity bill and the ability to have a smaller carbon footprint. The microgrid's design includes a 25-kilowatt solar array of panels installed on the roof of one of the housing blocks and provides an estimated 10% of the total power needed to run the community.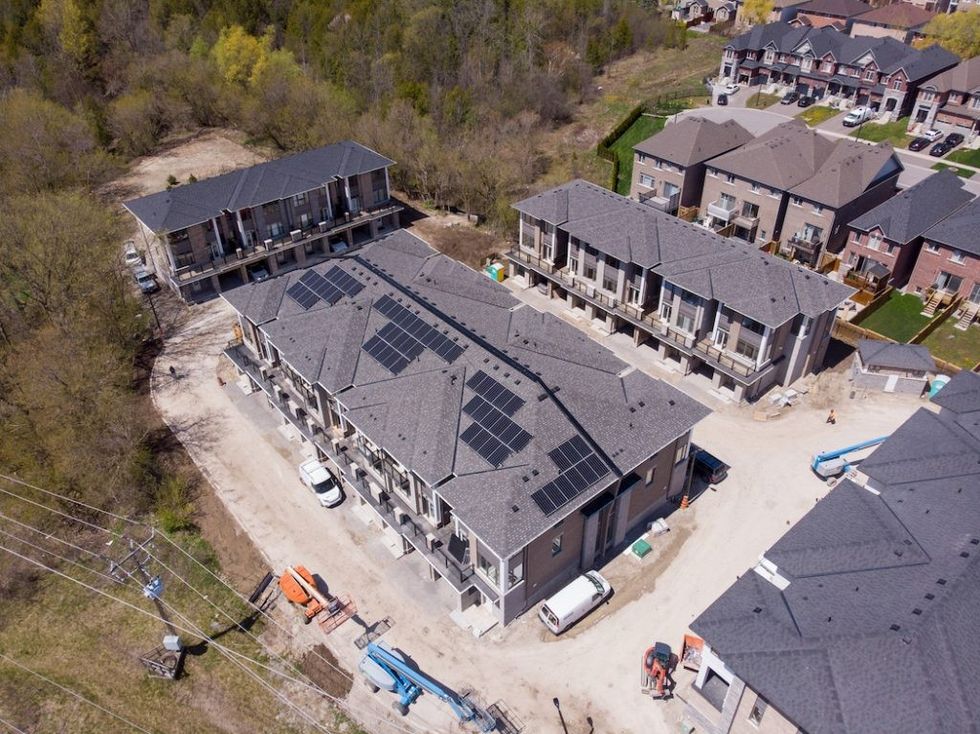 The community will also have a powerful Tesla standalone battery tucked away out of sight that stores excess electricity. The microgrid is integrated into the regional power grid, but with its smart metering system, the community can draw from it exclusively when needed. If there's an outage, that backup power keeps critical loads running for hours. 
Additionally, the community will provide homeowners with increased energy resiliency and reliability, especially during power outages, while also offering an exciting alternative to conventional sources for power that are cleaner, economical, and adaptable to future climate change impacts.
"With climate change a key concern in our era, Elexicon Energy is looking to develop an industry model for a smart grid, with the hopes this project will increase energy distribution reliability and contribute to net-zero emissions targets for Canada by enabling wide-scale smart grid implementation in the near future," said Falguni Shah, Vice President of Technology and Innovation at Elexicon Energy.
Craig Marshall, President at Marshall Homes, says homeowners will benefit directly from this innovative partnership.
"They can now generate their own power with more sustainable energy, allowing them to have choice and control over their consumption, leading to lower energy costs and environmental impact," said Marshall.
Real Estate News