---
The public-private partnership ("P3") model has been quietly switching up business as usual when it comes to the health and long-term sustainability of Ontario's hospitals. 
Inarguably, the last few years have driven home an unwavering need for increased quality healthcare throughout the province. Offering one reliable solution, the P3 model enhances the public healthcare system through the design-build-finance-maintain method, which minimizes risk for both healthcare facilities and providers while offering more efficient and enhanced care to patients. 
The model allows healthcare professionals to focus on what they do best – treating patients – within a facility that was first designed specifically for their needs, and then constructed and maintained by one responsible party. 
The P3 model sees builders accept full responsibility for a project, from design, finance, and construction, through to completion and the long-term delivery of maintenance services over a 30-year contract period. This reduces risk for Ontario's hospitals, especially in uncertain economic climates and through shifts in governments. 
In an era of aging Baby Boomers and record-breaking immigration numbers, the model is gaining quick traction, as a growing number of builders set out to create  -- and maintain -- the hospitals of the future.
Mississauga-based construction services company EllisDon is a leader on this frontier. Over the past 72 years, EllisDon has transformed its business to provide in-house solutions, which include the formation of dedicated finance, development, and maintenance teams: EllisDon Capital; EllisDon Facility Services; and the newly formed private development arm EllisDon Developments, to name a few. Expertise from these teams takes the company from a project's inception all the way through to the end of its life cycle – and some of these innovative projects include game-changing healthcare facilities.
Via a formal procurement process conducted through Infrastructure Ontario in 2018, EllisDon Infrastructure Healthcare (EDIH) was selected to design, build, finance, and maintain the hospital redevelopment project at Toronto's West Park Healthcare Centre (WPHC). The contract is valued at $1.2B, reflecting payments made during construction, plus facility maintenance payments over the next three decades.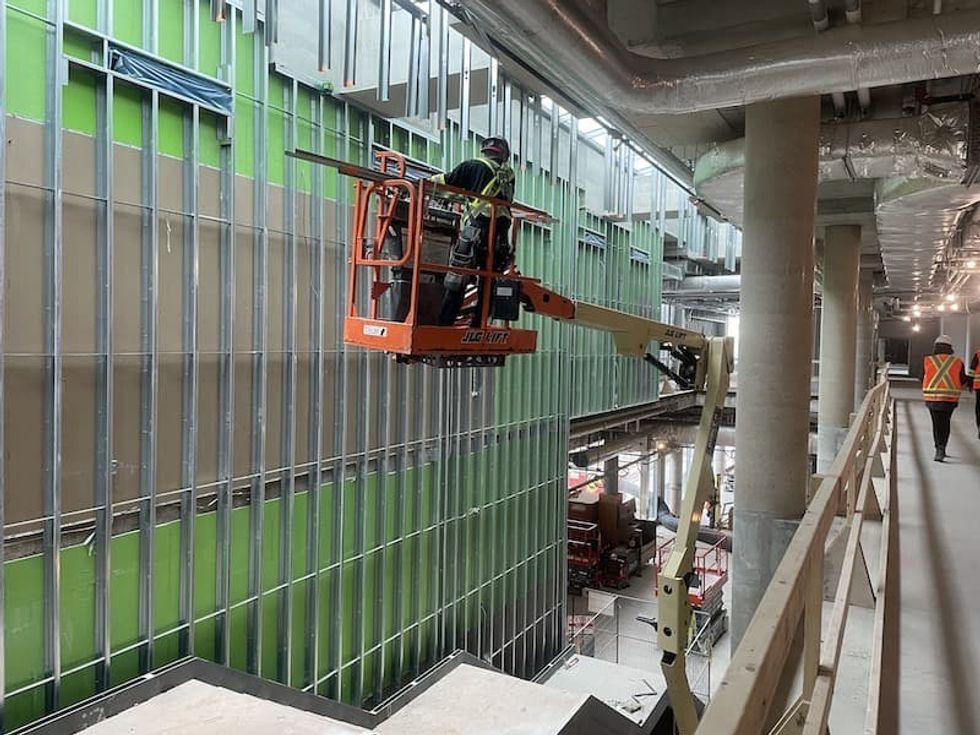 West Park Healthcare Centre
WPHC provides specialized rehabilitation; complex continuing care, long-term care, and community health services to help people manage difficult health challenges like lung disease, diabetes, stroke, amputation, and musculoskeletal issues arising from life-changing events or illnesses. The anticipated large-scale redevelopment is in the final stages of transforming the existing WPHC site into an integrated campus of innovative care and community, enabling the hospital to evolve its rehabilitative medicine to meet Ontario's future healthcare needs. 
Notably, the operating scope taken on by EllisDon includes the property's full maintenance, and its life cycle for 30 years following construction completion. This includes general management, environmental and sustainability services, road maintenance, snow and ice removal, electronic security and surveillance, utilities management, special projects, ad-hoc services, and more.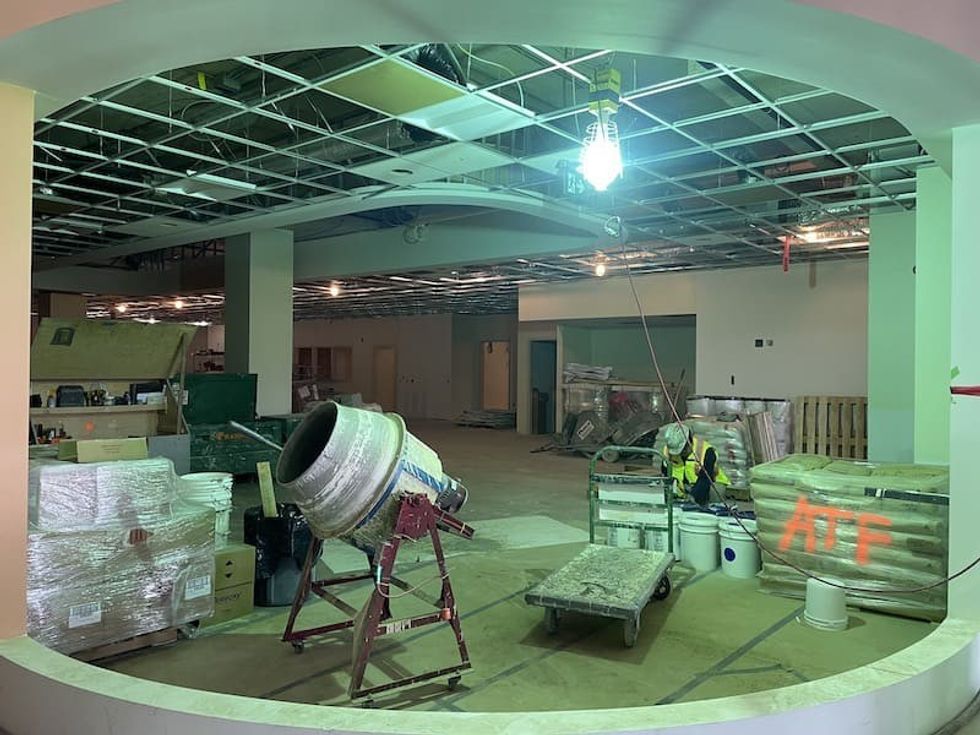 West Park Healthcare Centre
"The development process for large P3 projects is more complicated than your traditional development," explains Hugh Kerr, Vice President Asset Management at EllisDon Capital. 
"The 30-year operating contract period on these projects compels everyone involved to evaluate the asset being built with a long term perspective, and requires extensive collaboration. The alignment of interests that comes from this long-term view is the basis for our approach on all of EllisDon's projects, we call the approach 'cradle-to-grave'. With this in mind, EllisDon is able to provide leadership for all disciplines to achieve design, construction, and asset management solutions, which bring innovative and value-for-money solutions to our clients and partners."  
The WPHC project involves the construction of a new six-storey building of approximately 730,000 sq. ft, providing inpatient, outpatient, and outreach services, as well as clinical and non-clinical support services. The new 314-bed hospital will also include significant additional capacity for ambulatory services, and three levels of underground parking, spanning a total 179,000 sq. ft below the building. What's more, the new facility is designed to achieve Leadership in Energy and Environmental Design (LEED) Silver Certification. 
"The new building, and the technology that's integrated within the building, will offer a better environment for us to deliver top-quality care," says Shelley Ditty, Vice President Campus Development & Support Services at West Park. "Our older facility doesn't offer the technology we'll have in the new building. Our exemplary care won't change, but technology will change how we provide that care. In the end, it will be better for the patient."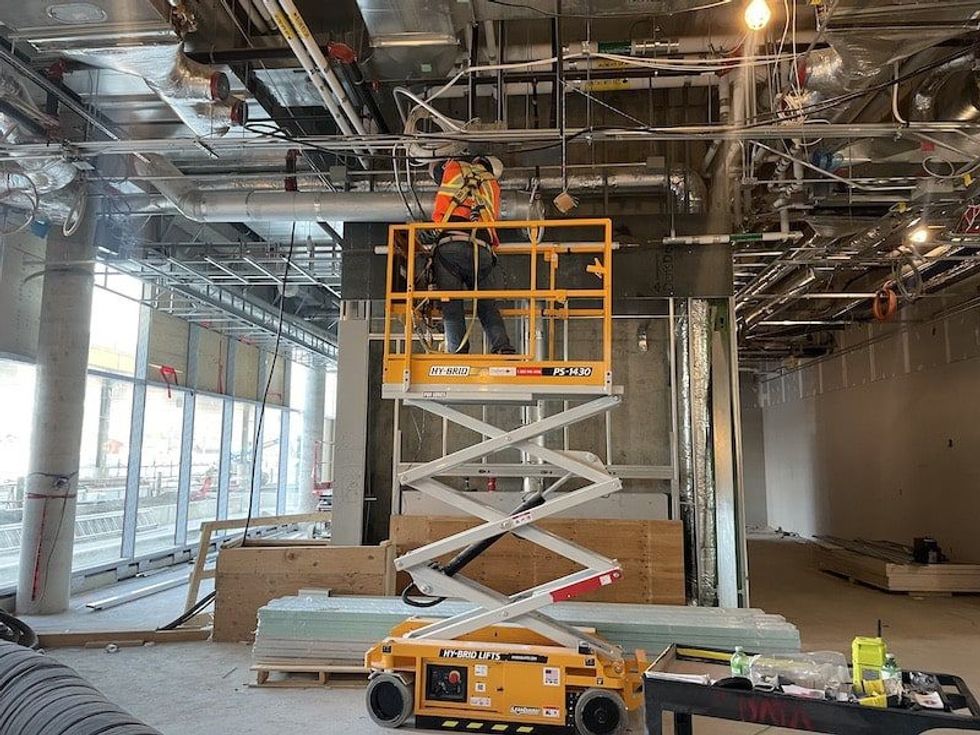 West Park Healthcare Centre
To make way for the undertaking, the site will see the demolition of three existing hospital buildings totalling approximately 339,000 sq. ft, as well as an existing plant and two maintenance buildings. The existing 200-bed long-term care facility will remain in its current condition, with the exception of work required to provide utility services (power and steam) from the new facility plant located within the hospital building, and a pedestrian tunnel between the two buildings. This facility has operated continuously, interruption-free, throughout the project. 
The transformation includes the construction of a new private road system within the campus, along with two new public streets. 
Ditty says she can't narrow it down to one favourite feature, but she's excited for the overall patient-family-staff experience people can enjoy in the building. "We have a number of acres of land that we're able to utilize from a rehab perspective, with walking trails, fitness trails, and various gardens," she explains. "Integrating the outdoors with the indoors is also very important from a care perspective."
The emphasis in the indoor-outdoor integration is found throughout the facility, in everything from large windows with soothing views, to green roofs and gardens, plus terraces on every floor. "This was very purposeful in terms of the design intent," Ditty says.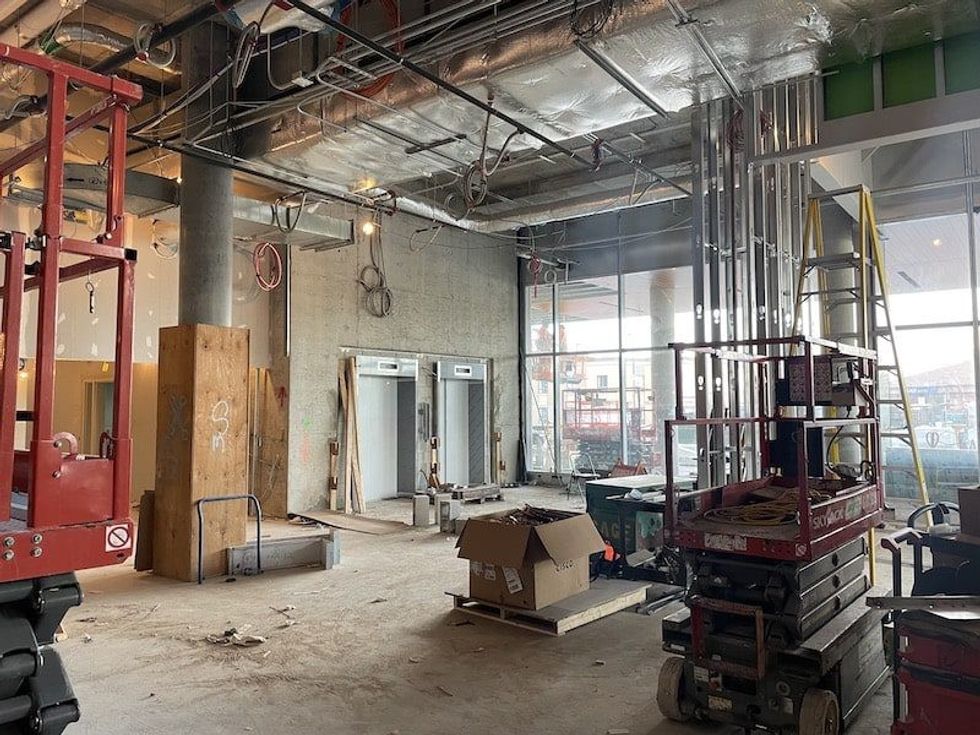 West Park Healthcare Centre
WPHC is the first project to include a Community Benefits and Apprenticeship Declaration, as part of the Community Benefits requirement for the development of a healthcare facility in the province of Ontario. In association with the client and procurement agency Infrastructure Ontario, EllisDon developed the Community Benefits and Apprenticeship Plan, which includes initiatives supporting three separate streams: apprenticeship; employment, training and workforce development; and social enterprise and social procurement for historically disadvantaged communities and equity seeking groups.
Construction of the new facility is expected to be completed this coming fall. And more of its type are sure to follow, as the P3 model expands to support Ontario's aging healthcare infrastructure – which is straining under demand. 
"I think ideas build on one another," says Ditty. "This will be the next great hospital out there, and hopefully others can learn from us and what we've been able to achieve moving forward."
---
This article was produced in partnership with STOREYS Custom Studio.
Future Developments